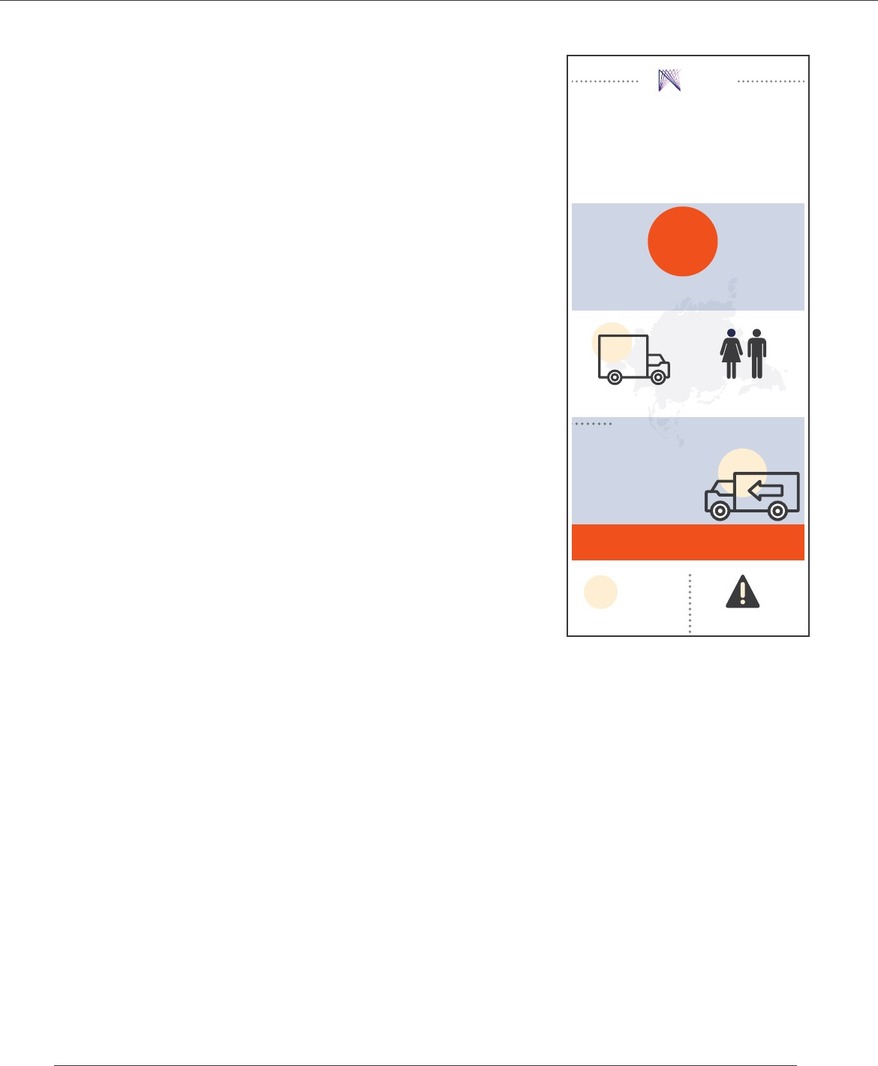 MAy 2020
Modern workTruck soluTions
41
peers who transport commercial goods
(72%) and passengers (69%) are safe
drivers. Commercial drivers consider
drivers of sports cars (38%) and
convertibles (26%) to be the least safe.
Netradyne found that on average
commercial drivers drive 7.4 hours per
day, and the most common types of
goods transported are construction
materials (33%), local goods (30%),
and foods or plants (20%). Not
surprisingly, there are many hazards
with longer hours, indicating a need
for additional help to make the
commercial driving experience, as well
as the roads, safer.
KEY FINDINGS
Driving distractions are on the
rise. Overall, the vast majority of
commercial drivers feel safe while
driving (86%), and there is a growing
perception that driving is becoming
safer over time (54%). Nevertheless,
81% are concerned that distractions
are on the rise. Top five distractions
for commercial drivers are drinking
liquids, events outside the vehicle,
looking at a GPS device, adjusting the
in-vehicle audio, and fiddling with
vehicle controls.
Social media and surfing the
net is the most severe distraction
experienced by commercial drivers.
Of the commercial drivers who've
accessed social media and the net
while driving, 71% found it distracting.
Video and FaceTime chatting while
driving is considered the second most
severe distraction. Of the commercial
drivers who've taken part in those
chats while driving, 68% found it
distracting. Additionally, 22% of
commercial drivers have been injured
in a distracted driving incident.
NEGATING DISTRACTIONS
While a large majority of commercial
drivers do things to prepare for their
drive and reduce distractions, 68%
regularly allow extra time for their
journey to help negate distracted
driving. Fifty-nine percent of
commercial drivers regularly set their
GPS before they start the engine, and
55% regularly prepare their music for
the entire trip.
A key component of on-the-road
safety has been identified as artificial
intelligence technology, which
can both help and hinder drivers
who don't necessarily understand
the technology at this point. For
commercial drivers, AI can help
with route recommendations, data
collection, and even driver coaching.
Powered by AI, Netradyne's Driveri
captures every minute of every driving
day of thousands of fleet drivers across
the country, analyzing road conditions,
driving events, and violations.
Netradyne is using technology to help
make the roads safer.
DRIVERS & AI
Mixed feelings about AI technology
indicate that it is misunderstood.
AI, which can provide ongoing,
constructive feedback (such as
Netradyne's GreenZone) appeals
to 72% of commercial drivers who
say they are open to feedback at
least once a week. However, 20% of
drivers feel that other drivers may
rely on technology more than their
own judgement. Still, top commercial
drivers use of technology includes
hands-free phones (43%), a camera
to view the outside of the vehicle
(36%), a GPS device (29%), and
other assistance that includes lane
departure warnings, voice recognition,
and automatic braking.
Over 50% of commercial drivers
feel that smart tech has had a positive
impact on driver safety. This is driven
by a belief that smart technologies
help them to stay focused when
driving (23%) while 21% believe
that it gives them the ability to
make more accurate decisions. In
terms of priority, 69% of commercial
drivers are particularly interested
in AI technology that will help
them monitor blind spots, 68% are
interested in information on vehicle
maintenance issues, and 63% are
looking for technology to feed them
information about the road.
Seventy-three percent of commercial
drivers are interested in receiving
feedback once a week or more. They
are more interested to hear what
they do well than what they need to
improve (40%). Regarding feedback
on their driving, 44% of commercial
drivers prefer a mix of numbers-based
feedback and verbal/written coaching,
as opposed to simply a numbers-based
feedback report (19%).
"Netradyne has proven successful in
making our roads safer for all drivers
by equipping professional drivers with
AI technology," says Avneesh Agrawal,
CEO of Netradyne. "With greater
understanding of the challenges
we face on the road, all drivers
will benefit by alerts for behavior
adjustment, fewer distractions, fewer
61 Percent
say they
could be
safer drivers
DRIVING
DISTRACTIONS
RISE
81 Percent of U.S. commercial drivers
believe distracted driving is increasing
9 in 10 commercial drivers
feel safe driving
22 Percent of commercial drivers have been injured
in a distracted driving incident
20 Percent worry about
drivers becoming too
reliant on "smart
driving" technologies
81%
9
61%
%