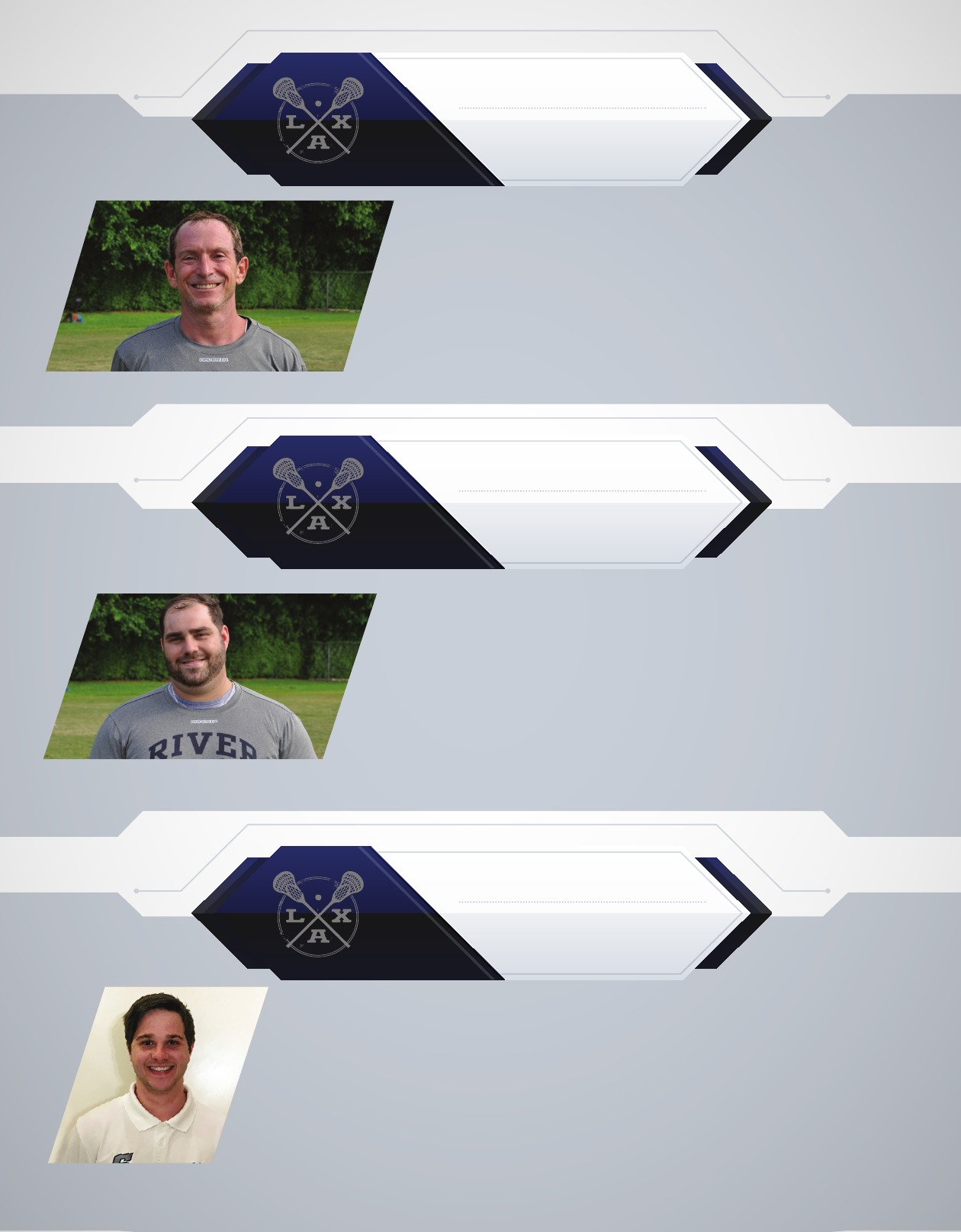 Coach Jon
Trama
Coach Jon Trama played lacrosse throughout high school and went on to play in
college at Farmingdale State University on Long Island for one year, and at
Briarclie College for three years. He was an Academic All-American and named
to the Second Team All-Conference Attack his senior year.
Due to his experience, Coach Trama has become rich in lacrosse IQ and
performance
skills. As an attack-man, Trama engages players with hands-on decision
making skills as well as physical training. One main goal Trama plans to accomplish
within the season is to increase the number of goals per game.
Coach Trama grew up on Long Island, New York, and has been fond of the game of
lacrosse ever since the age of 12 years old. His older cousin Mike, who acted as an
influential role model, and brother in his life, first introduced him to lacrosse.
Coach DAN
SCHAFFER
Coach Dan Schaer enters his 2nd year at the helm of the Spanish River High
School Boys' Lacrosse program. Prior to leading Spanish River, Coach Schaer
served as an assistant lacrosse coach at St. Thomas Aquinas in Broward County.
Schaer learned the game of lacrosse while growing up in central New York State.
He played Division 1 lacrosse at University of Maryland Baltimore County (UMBC)
and earned All-American honors as one of the nation's best goalies. After college
graduation, Schaer played professional lacrosse and still enjoys playing the game in
an over 40 division.
ASST. Coach JEREMY
REITER
Assistant Coach Jeremy Reiter began his lacrosse career with Boca Jets Lacrosse in 2005. He
was part of the program's first-ever team. He played attack for 5 years for Boca Jets until 9th
grade when he attended Spanish River High School.
Reiter played defense for three years on Spanish River's varsity lacrosse team earning All-District
honors. After graduating from Spanish River in 2012, Reiter went on to play Division I lacrosse for
Florida Atlantic University and was nominated team captain his freshman and sophomore year.
Assistant Coach Reiter is excited and committed to help the varsity team's defensive unit play better
team defense every game.
5