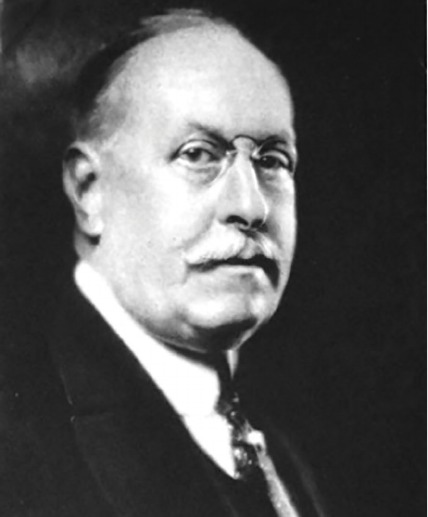 26
from Connecticut were soon put
to the test when the War of 1812
began. In July of that year, the
Constitution
made a daring escape
from five pursuing British ships.
The escape took 64 hours with
the enemy vessels in sight at all
times. Captain Hull at times even
used longboats, which his sailors
rowed, to tow the
Constitution
.
A month later the
Constitution
encountered
HMS Guerriere
,
and a fierce, classic battle at sea
ensued. It was from this battle
that the
Constitution
acquired the
memorable name "Old Ironsides,"
for cannonballs bounced off some
in the newly formed United States
Navy and distinguished himself
during the troubles with France
at that time known as the Quasi-
War and in the conflicts with the
Barbary States of North Africa in the
first years of the 19th century. By
1806 Isaac had become a captain.
In 1810 he assumed command of
the heavy frigate
USS Constitution
.
There were disciplinary problems
in the service at that time. But
according to one historian, Isaac
Hull was perhaps the "most popular
captain in the service" and the
"greatest all-round seaman in the
navy." The skills of the captain
of the hard planks from which
the ship was constructed. The
battle ended with a great morale-
boosting victory for the Americans.
The Secretary of the Navy wrote
Captain Hull: "In this action we
know not most to applaud, your
gallantry or your skill. You and
your crew are entitled to and will
receive the applause and gratitude
of your grateful country." And
they did. After the war Isaac Hull
continued to serve his country
as Commandant of various Navy
Yards and Commodore of the
Mediterranean Squadron. He died
in 1843.
H
arvey Hubbell II, born
in 1857 to a family with
Trumbull roots, is an
outstanding example of a classic
American type. He was a "tinkerer,"
who, always looking to make things
more convenient and efficient,
steadily moved from invention to
invention, enterprise to enterprise,
until he eventually became—like his
contemporaries Edison, Ford, and
Westinghouse—one of the country's
major industrialists, contributing
both to new product design and
manufacturing innovation. Harvey's
first work experience was with
manufacturers of marine engines
and printing machinery, but he
resigned as manager at one of these
firms in 1888 and opened his own
manufacturing facility in Bridgeport.
There and at successively larger
facilities that he soon established,
he began to design and patent such
items as a paper roll holder, tapping
machines, blanking and framing
dies, and machinery for making
TRUMBULL:
HARVEY HUBBELL II
screws and small parts. Harvey soon
turned his attention to new ways
to utilize and control electricity.
It is said that his interest in these
new ways was spurred by a walk
through New York City in which
he observed the problems that a
janitor in an arcade was having
in dealing with some electrical
games. In 1896 Harvey patented the
now-familiar on/off pull chain for
electrical devices. Seemingly simple,
it was actually a major innovation.
Another such major electrical
innovation came in 1904: separable
plugs in different configurations on
a single flush-mounted receptacle.
More new products soon followed:
cartridge fuses and the fuse block,
lamp solders, key sockets, etc.,
etc. Eventually, Harvey patented at
least 45 inventions. His company
offered 63 electrical products in
1901 and a thousand in 1917. In
1905 the company took the name
that it holds today, Harvey Hubbell,
Incorporated. By the time that
Harvey Hubbell II died in 1927, he
and his corporation had become
key to the spread of electrical
power throughout the U.S. The
corporation, run by Harvey's son
for many years, is now a massive
and diverse one, headquartered in
Shelton and operating worldwide.
Photo Source: Wikimedia Commons
in many of the "anthology series" of
the early years of TV. She made her
Broadway debut in 1957. Around that
time she fell in love with Stratford,
while playing leading roles at the
American Shakespeare Festival
Theatre there. Roles in a number of
movies and TV series kept coming
along over the years. But none had
as great an impact as her memorable
performances as the patrician
newspaper publisher, Mrs. Pynchon,
in the long-running TV series
Lou
Grant
in the 1970s and '80s and as
the murderous "Mafia mom," Livia, in
The Sopranos
series in the late 1990s.
Nancy and Paul lived their last years
in a house in the Lordship section of
Stratford. Nancy Marchand died in
2000, a day before her 72nd birthday,
and a few months after her beloved
husband's death.
D
istinguished character
actress Nancy Marchand
ruled her roles with great
talent. And her roles often were those
of women who "ruled"—savvy and
imperious authority figures such
as newspaper publishers, queens,
grande dames, even a madam and
a mob matriarch. Her distinctive
physical presence, which she once
described as a "strange combination
of being very imposing and down-
to-earth," helped her have success
playing such characters. And that
success came to her both on and
off Broadway, in regional theater,
and in films and television. For her
achievements she was inducted into
the American Theatre Hall of Fame
and received numerous awards and
award nominations. Her journey to
fame began in Buffalo, New York,
where she was born in 1928. After
graduating from Carnegie Institute in
1949, she met and married actor Paul
Sparer, while both were performing
in productions of Shakespeare and
Shaw in Boston. The couple had
three children and remained married
until Paul's death in 1999. After
marrying, Nancy and Paul moved
to New York, and Nancy appeared
Photo Source: Wikimedia Commons
MONROE:
ED AND LORRAINE WARREN
"W
ho ya gonna call?" If
bothered by ghosts,
demons, poltergeists,
or other such paranormal pests, the
answer for many people for many
years was not the comical eponymous
"Ghostbusters" of the 1980s hit
movie referenced in that line from
its catchy theme song. It was Ed and
Lorraine Warren, once described
as "essentially ordinary people who
happen to do highly extraordinary
work." That extraordinary work
was as paranormal investigators and
author/lecturers associated with
some of the most notorious cases of
alleged hauntings and possessions,
including: the Annabelle Higgins
case about a possessed doll; the
"Amityville Horror" case; the
Snedeker case about demons infesting
a Connecticut home. Reports by
the Warrens about their cases have
inspired dozens of films, TV shows,
and books. There have been 17 films
in the "Amityville Horror" series
alone. The Warrens carried out
much of their work in conjunction
with the New England Society for
Psychic Research (NESPR), which
Ed and Lorraine founded in 1952. It
is the oldest "ghost hunting" group
in New England. Ed and Lorraine's
own story is a love story, not a
horror story. They met in 1943 in a
Bridgeport movie theatre, where Ed
was an usher. Lorraine was a student
at Lauralton Hall in Milford. They
married two years later, while Ed was
in the Navy. Ed always said that he
was raised in a haunted house until
the age of 12. But he and Lorraine did
not begin their career as investigators
of the "dark side" until the 1950s,
when Ed, an artist, began selling
drawings of houses believed to be
haunted. The Warrens always said that
they used science in their work, and
that criticism of their claims is based
on an inadequate understanding of
the truths of religion. Ed passed away
in 2006 at the age of 79, and Lorraine
(born in 1927) has now retired from
active investigations but presides over
the Occult Museum in the Warrens'
longtime home in Monroe. Son-in-law
Tony Spera carries on Ed and Lorraine
Warren's work.
N
Photo Source: Pinterest
STRATFORD:
NANCY MARCHAND
Continued from page 25