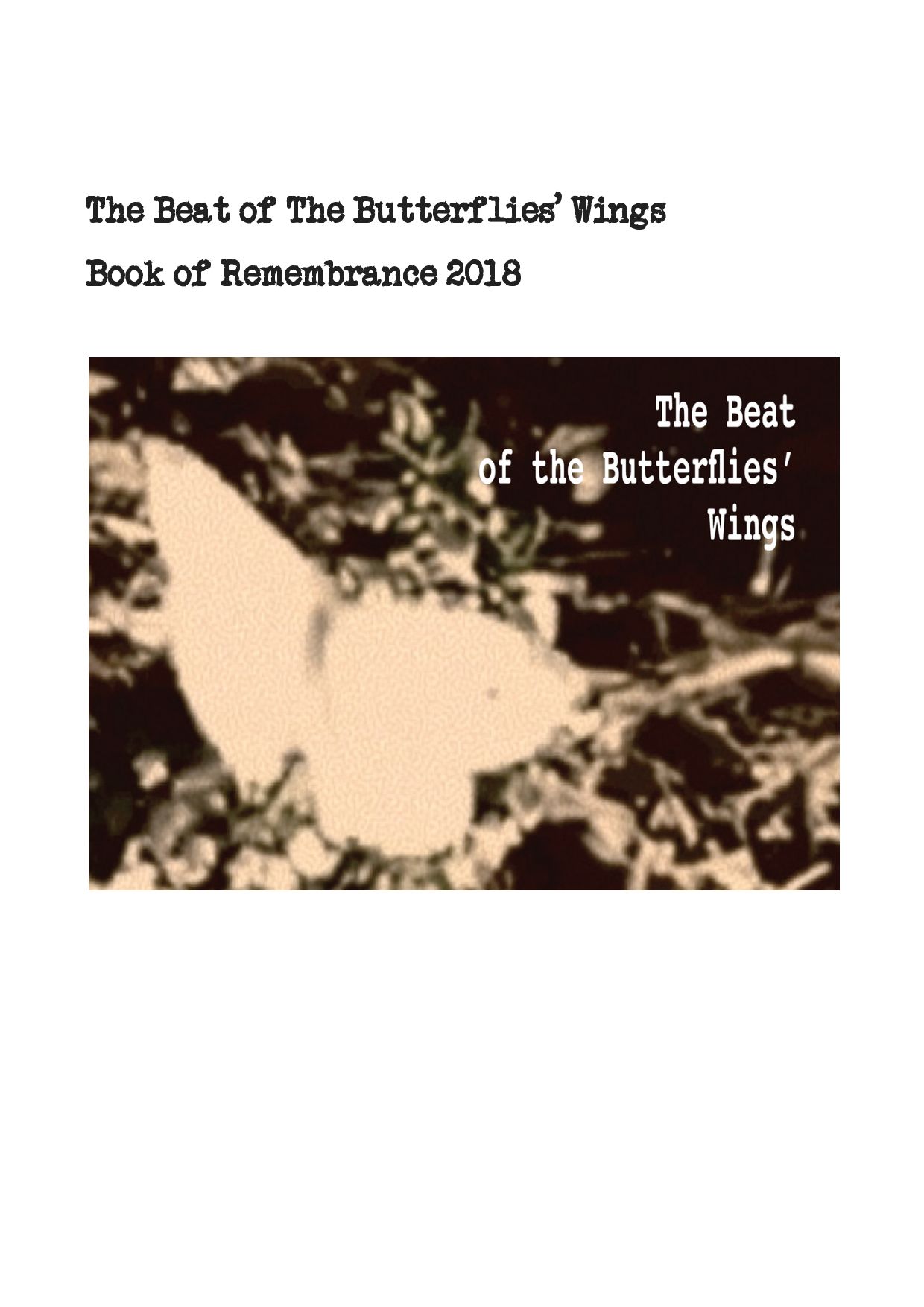 Expressive artworks including printmaking, spoken word, origami and drawings, by 9-90 year olds from the Middlands. Created during the tour of The Beat of the Butterflies' Wings project (funded by Arts Council England) Responses to new understandings of war & peace in the centenary of the end of WW1.
The Beat of The Butterflies' Wings
Book of Remembrance 2018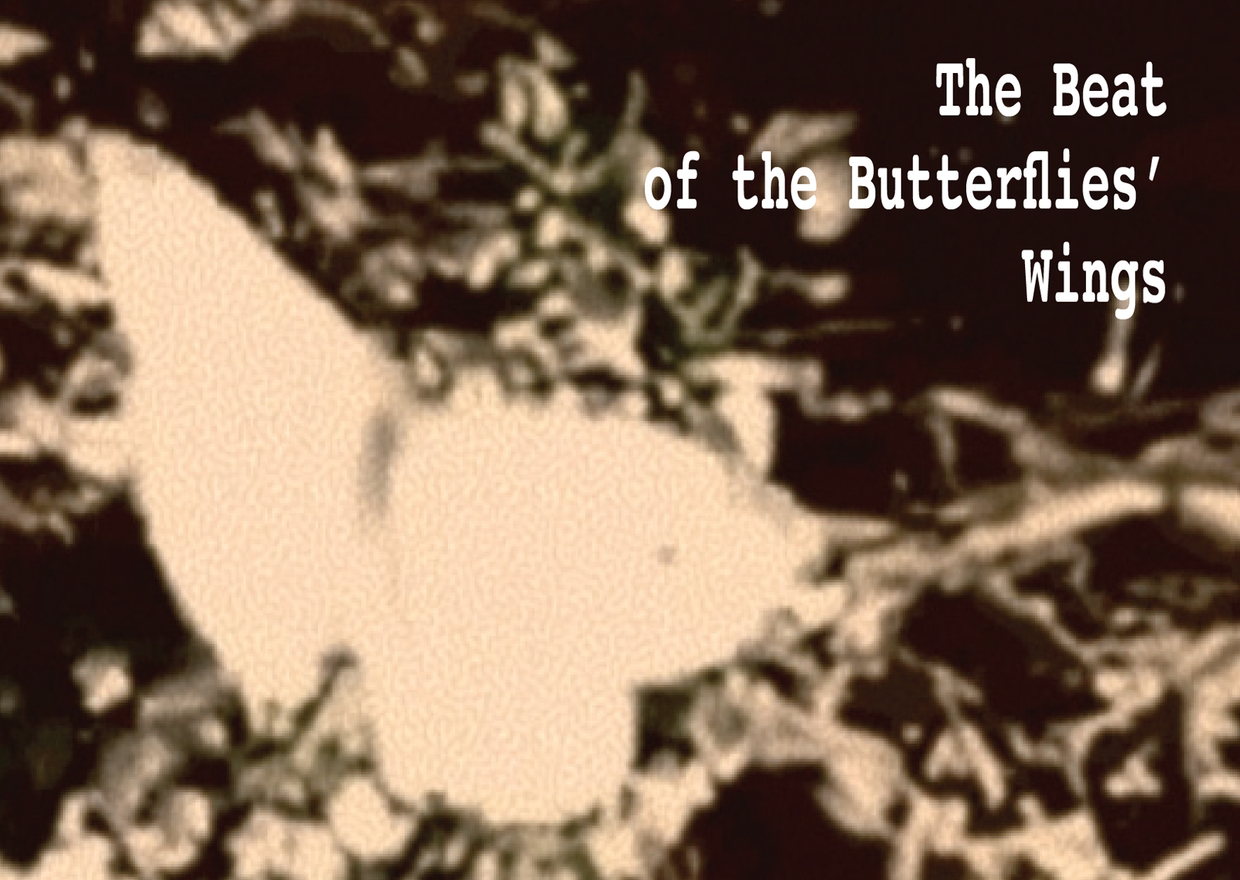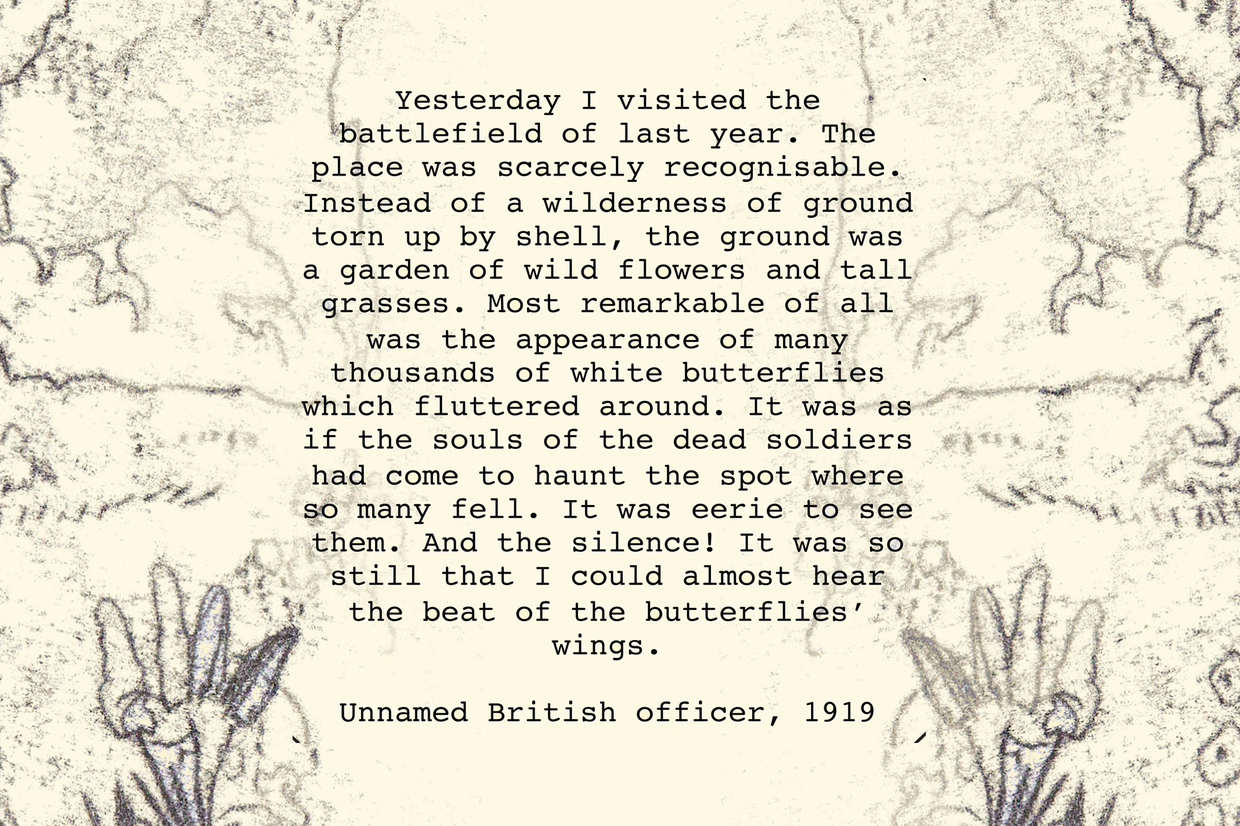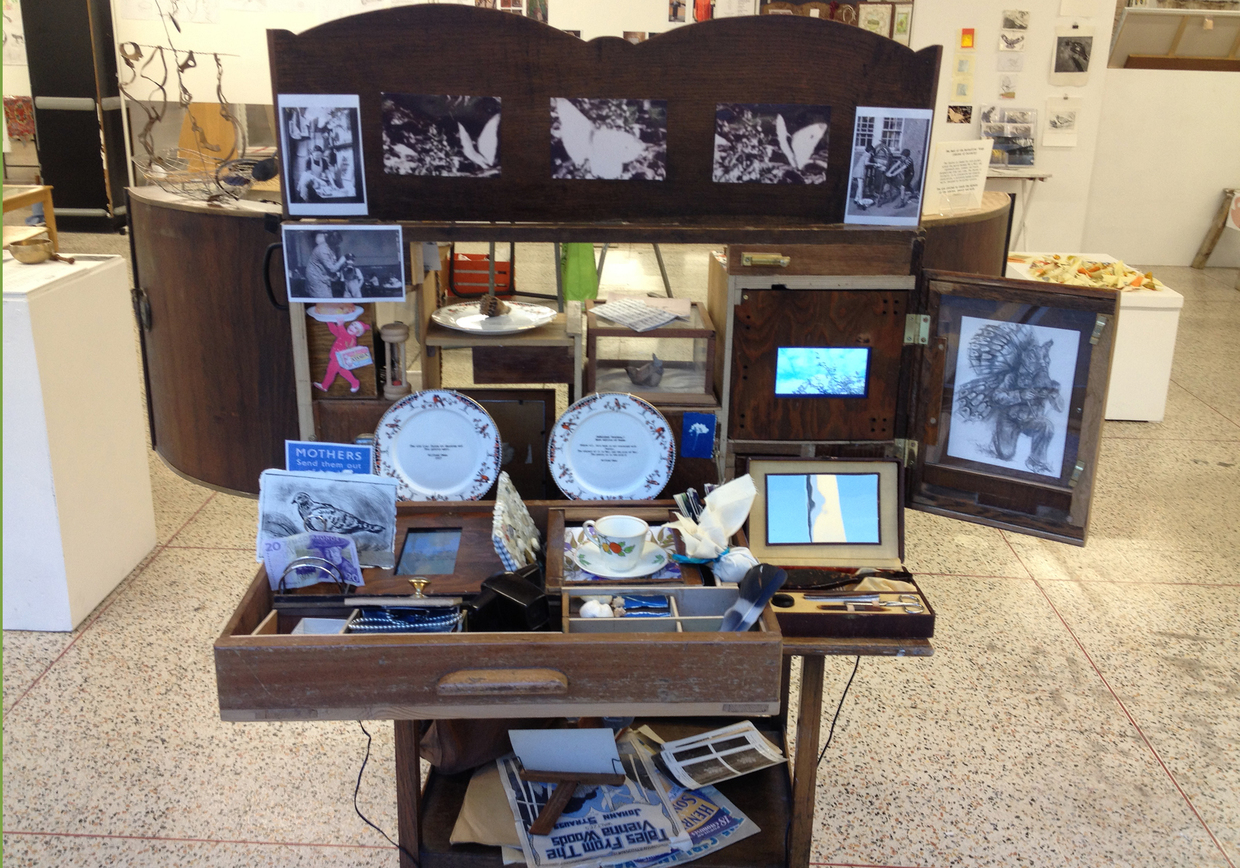 Participate Contemporary Artspace
October 2017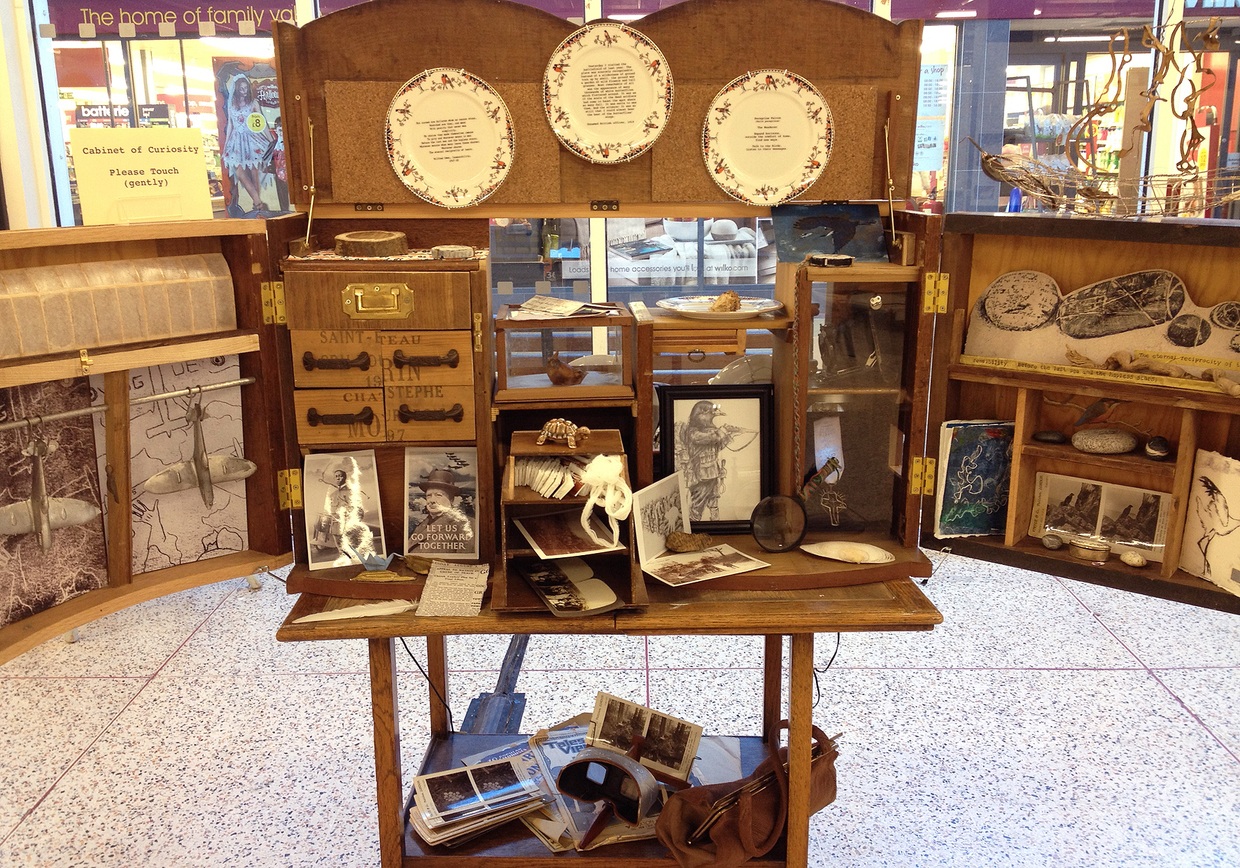 Searching for Hope, 2017
Monotype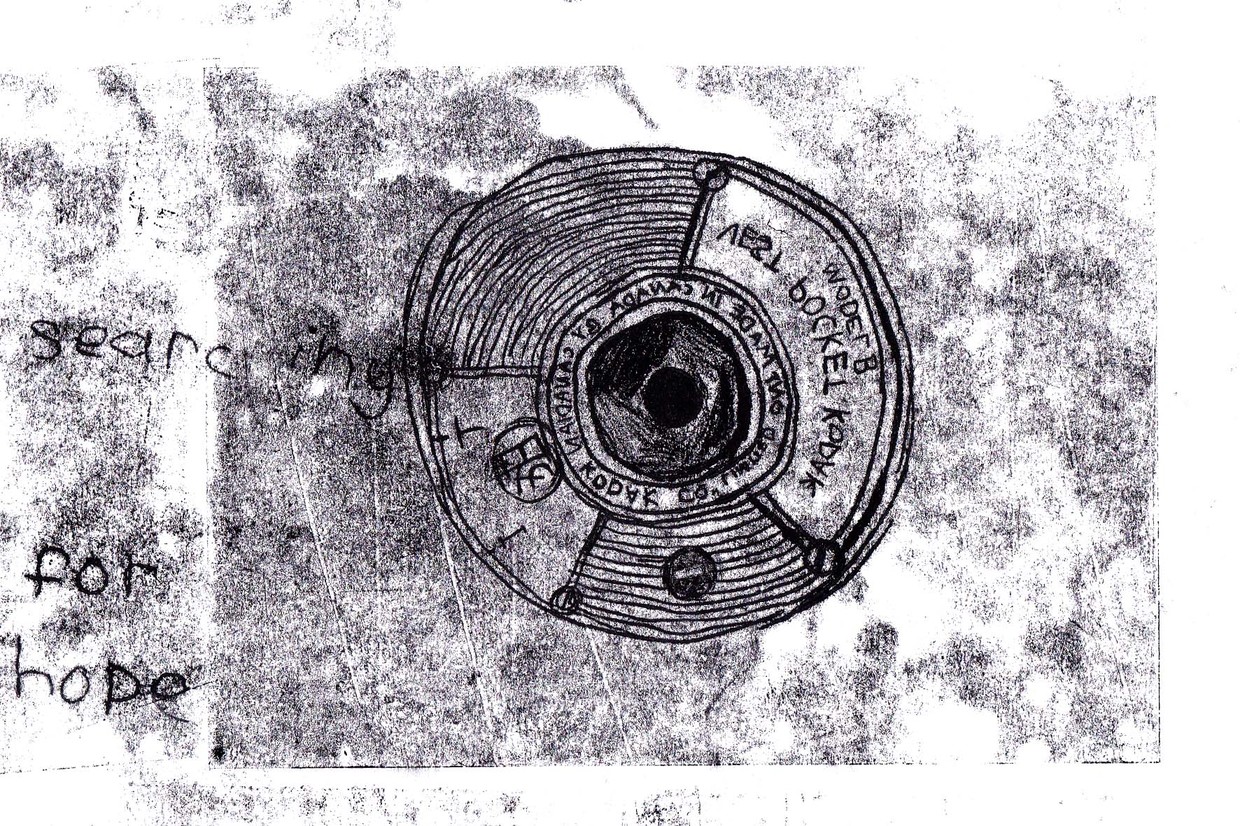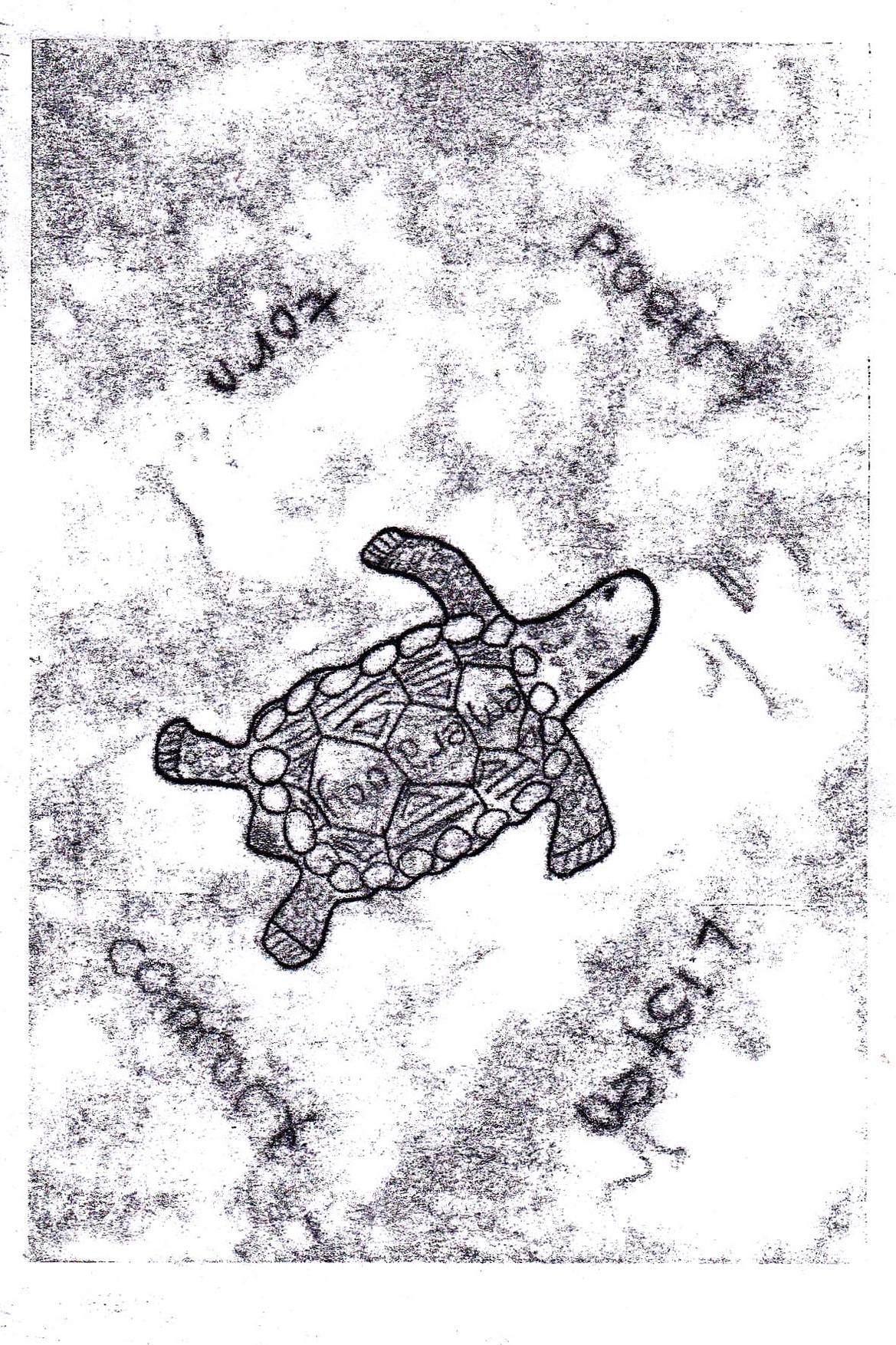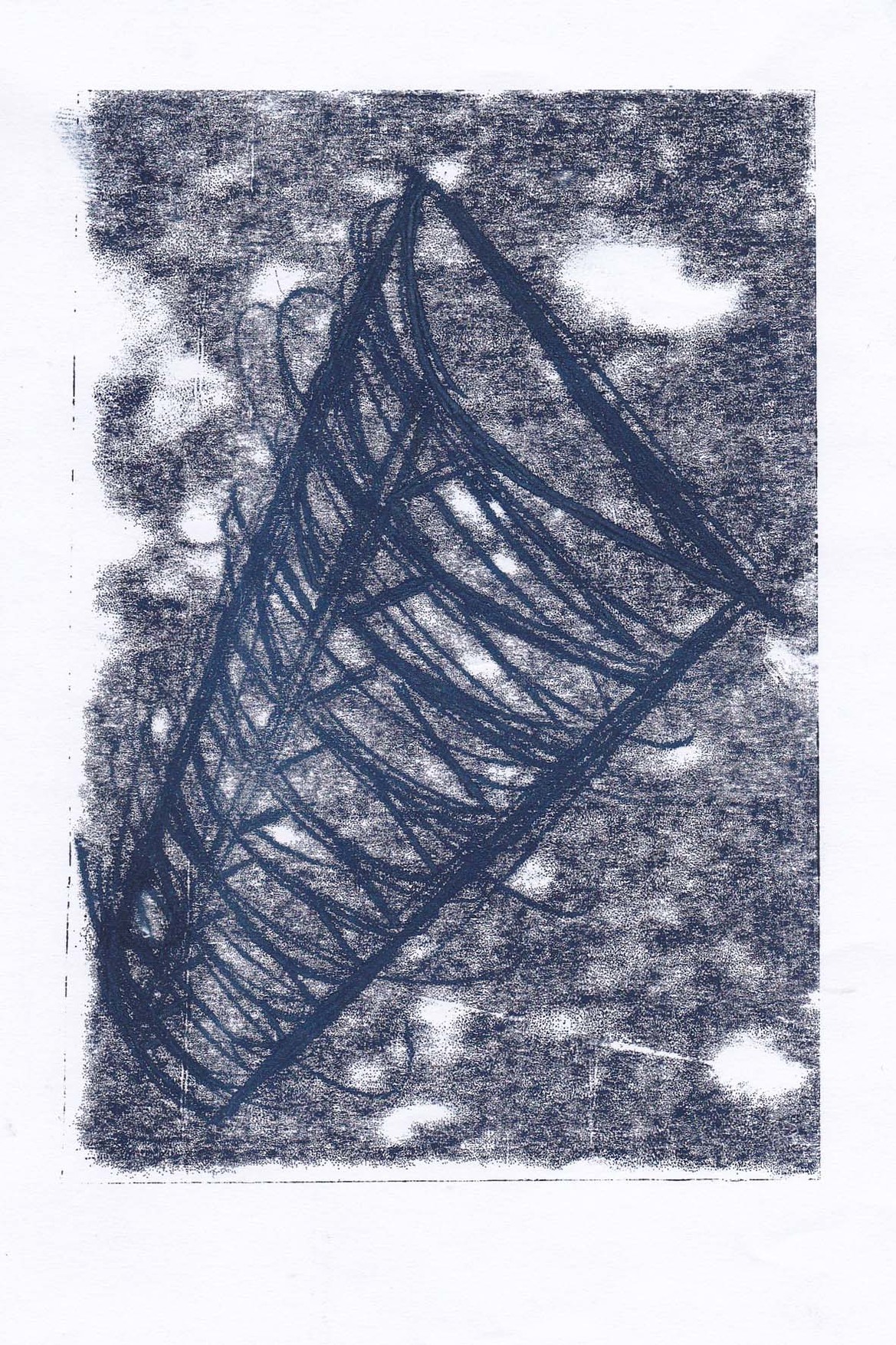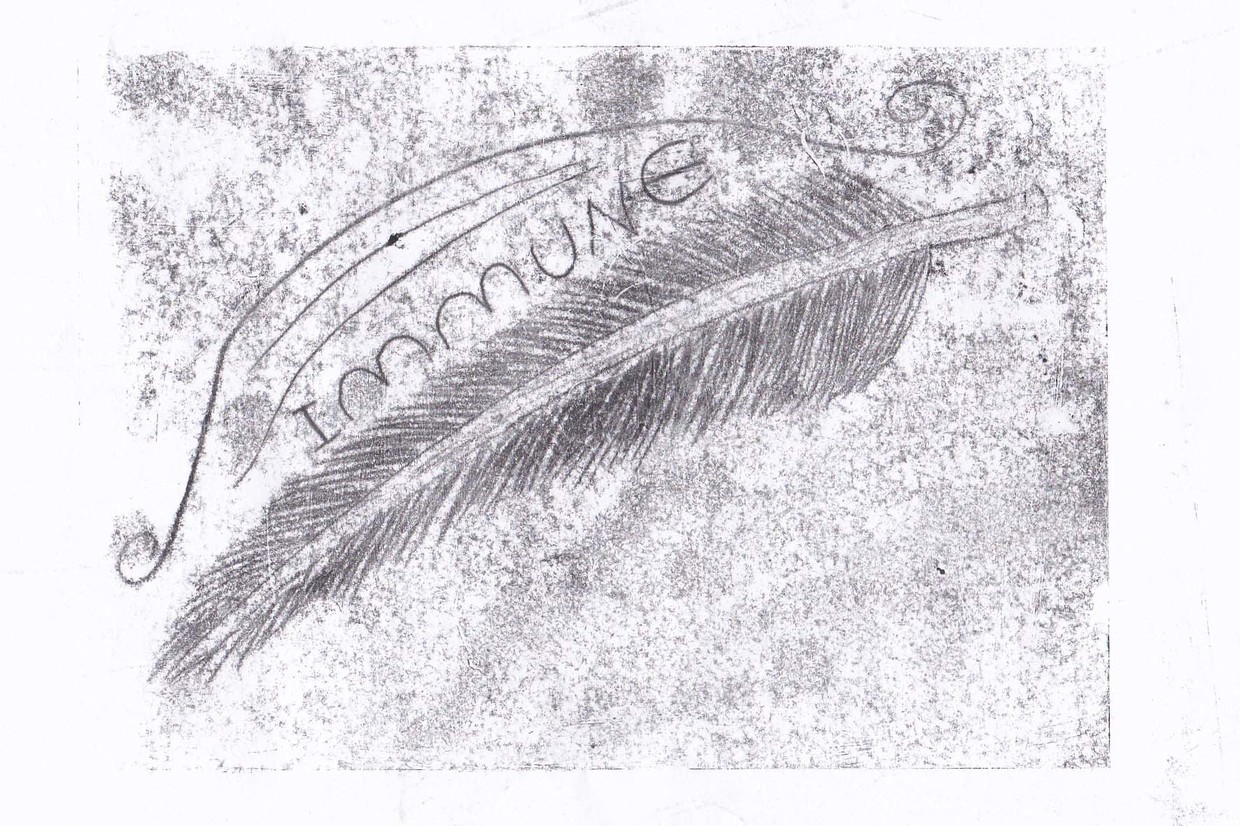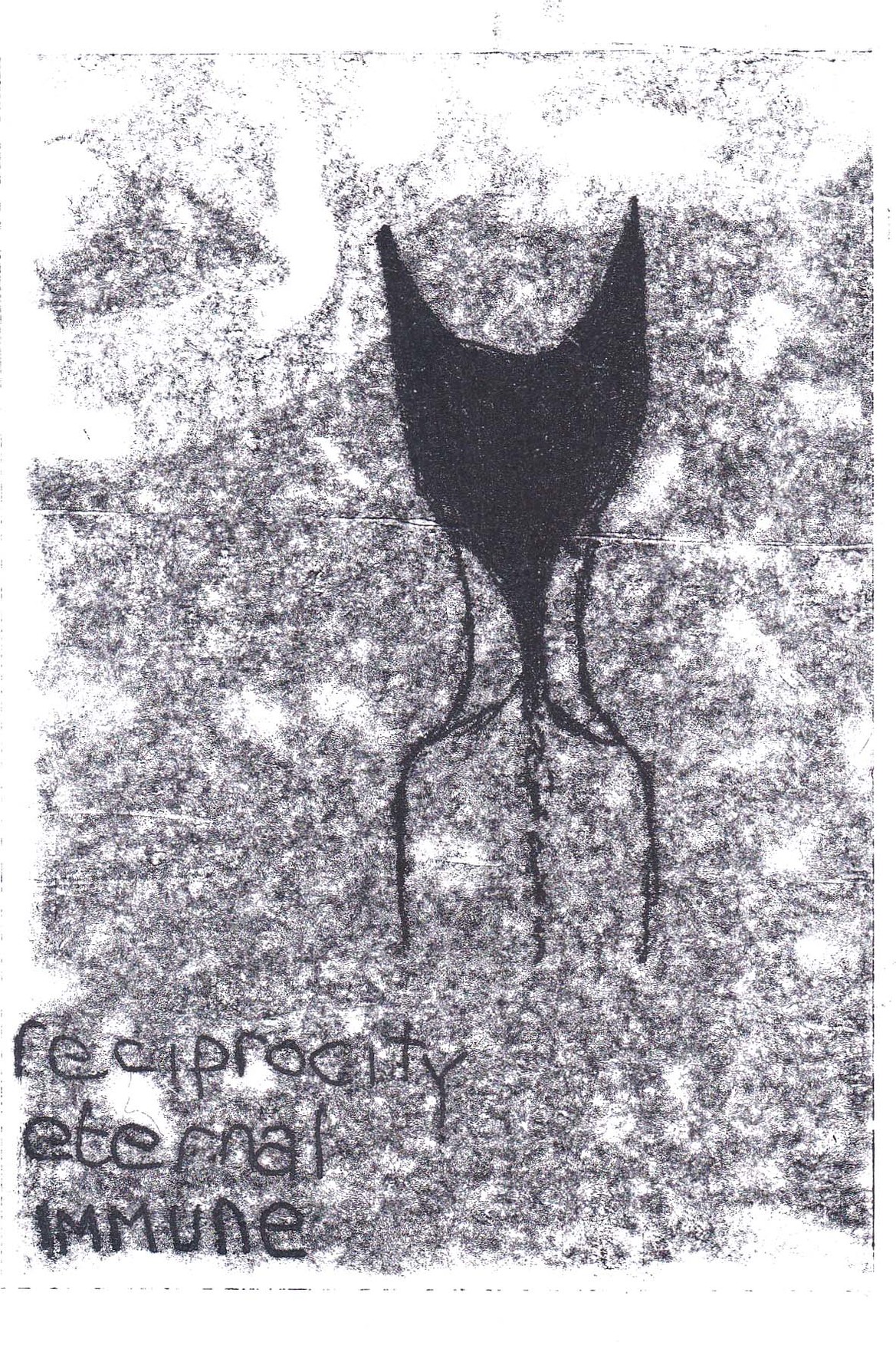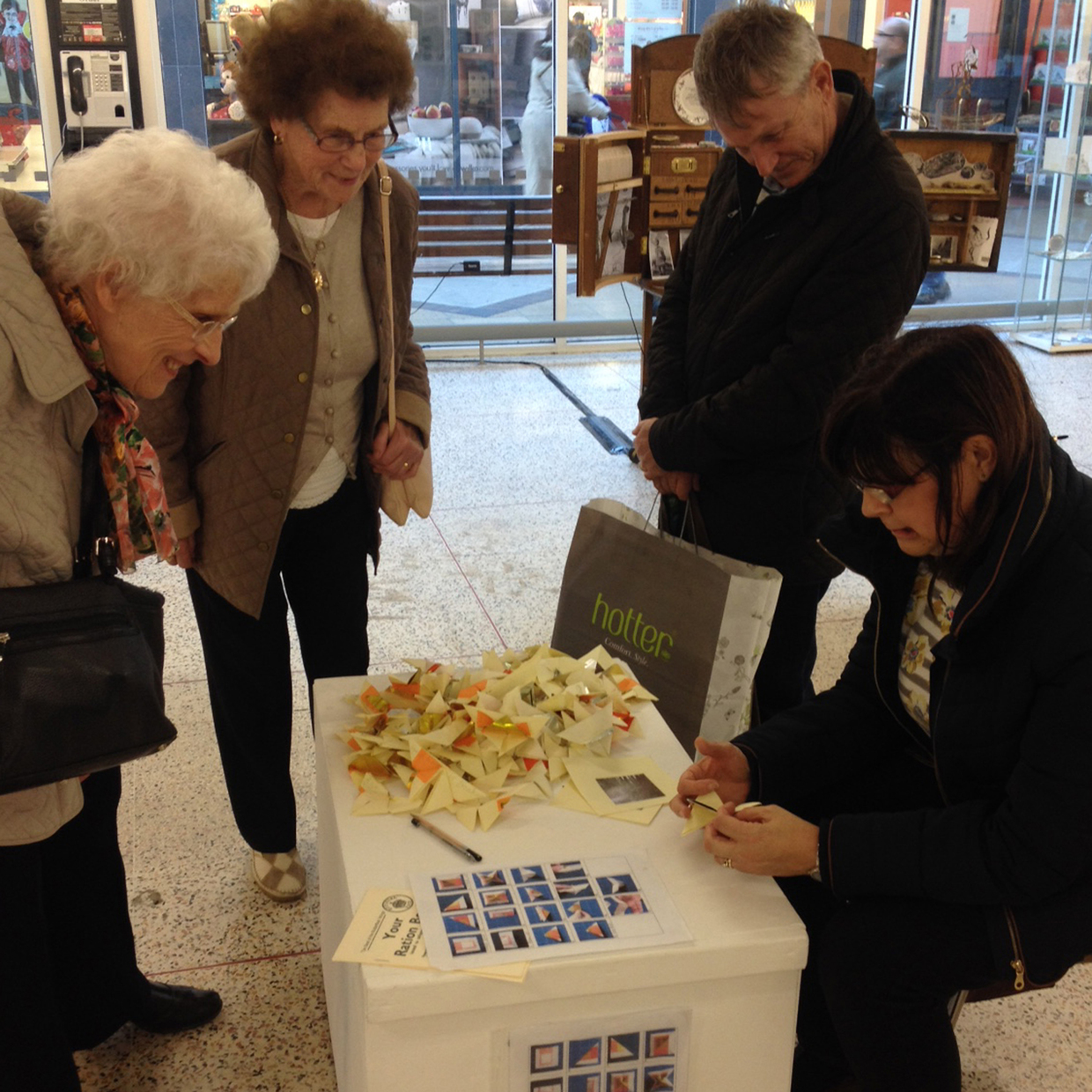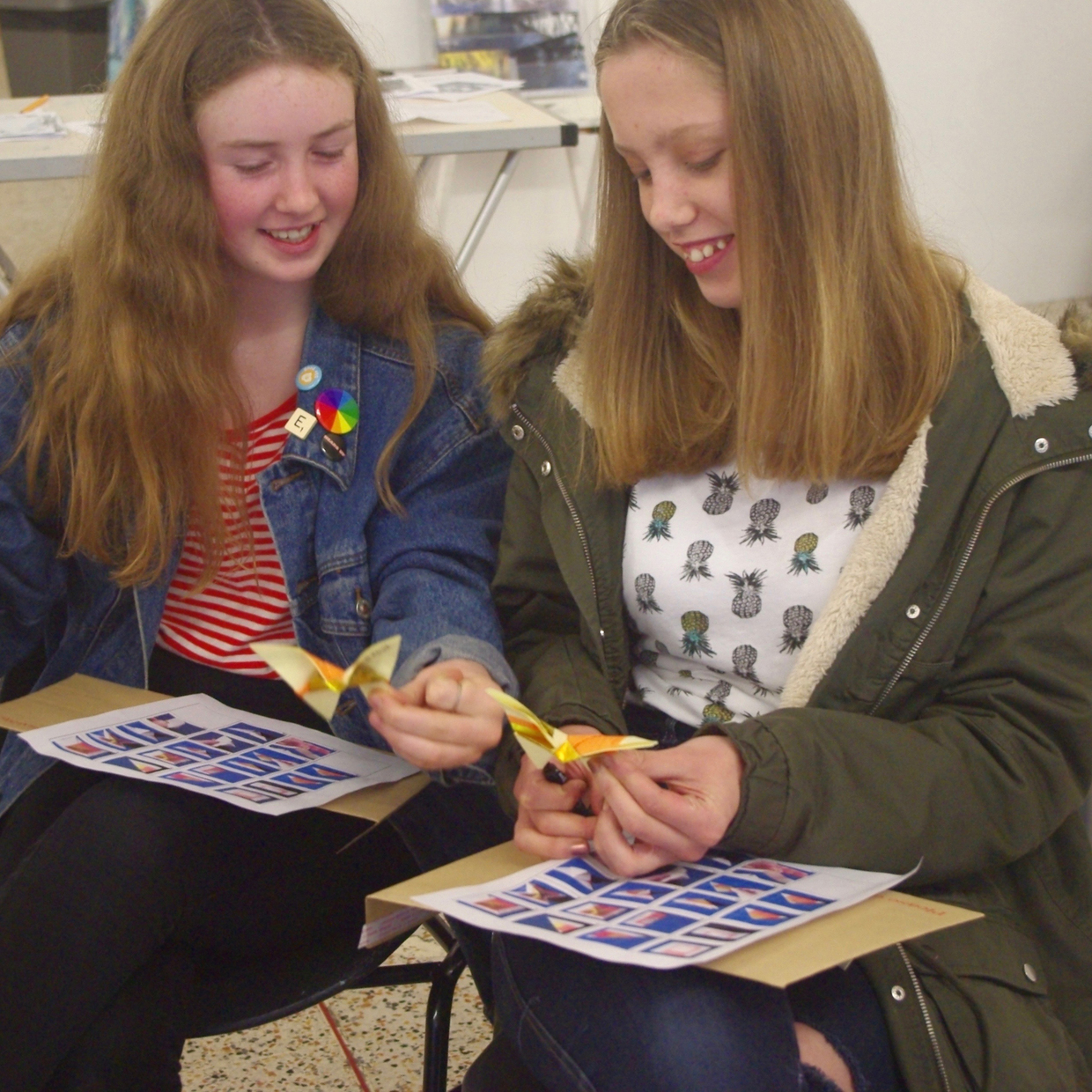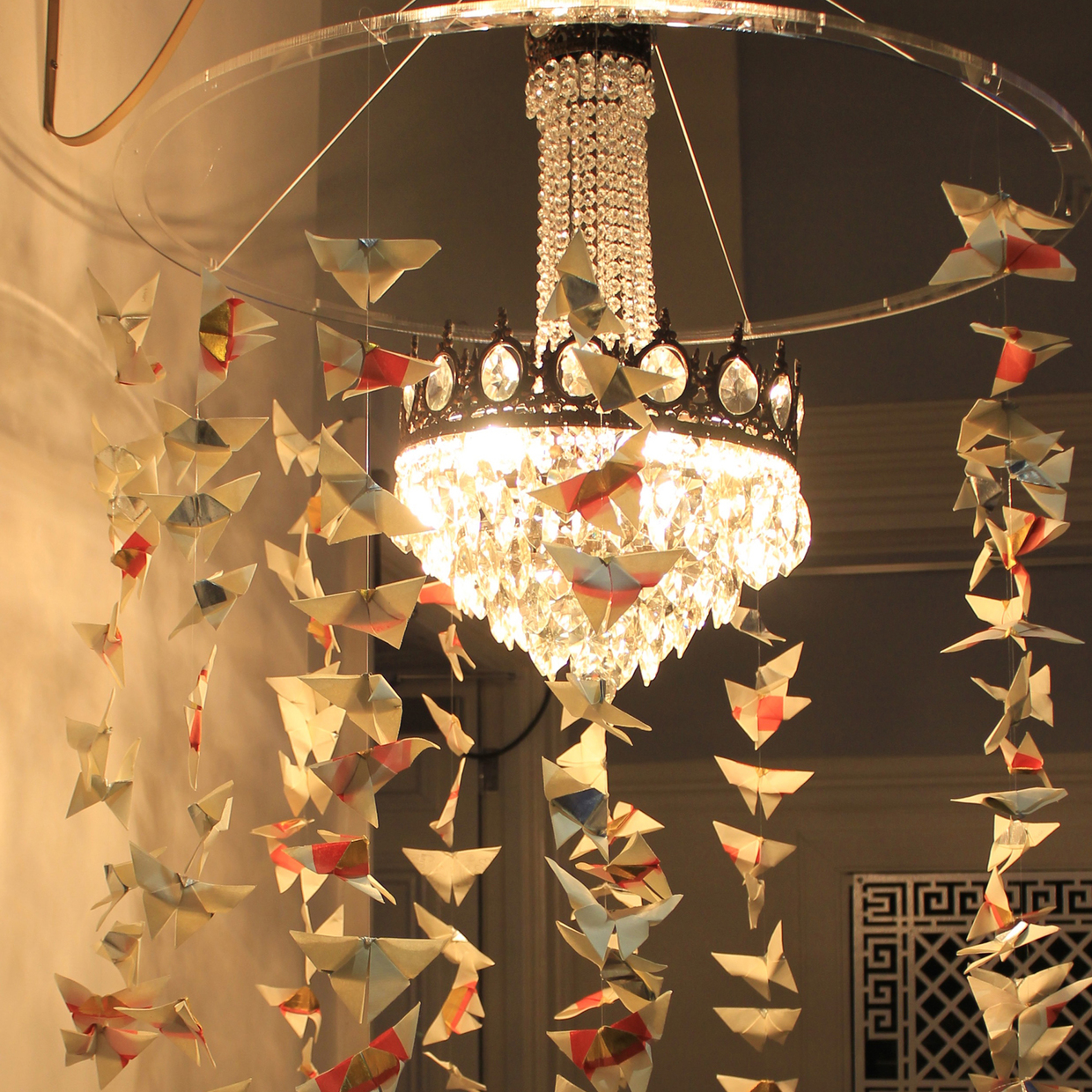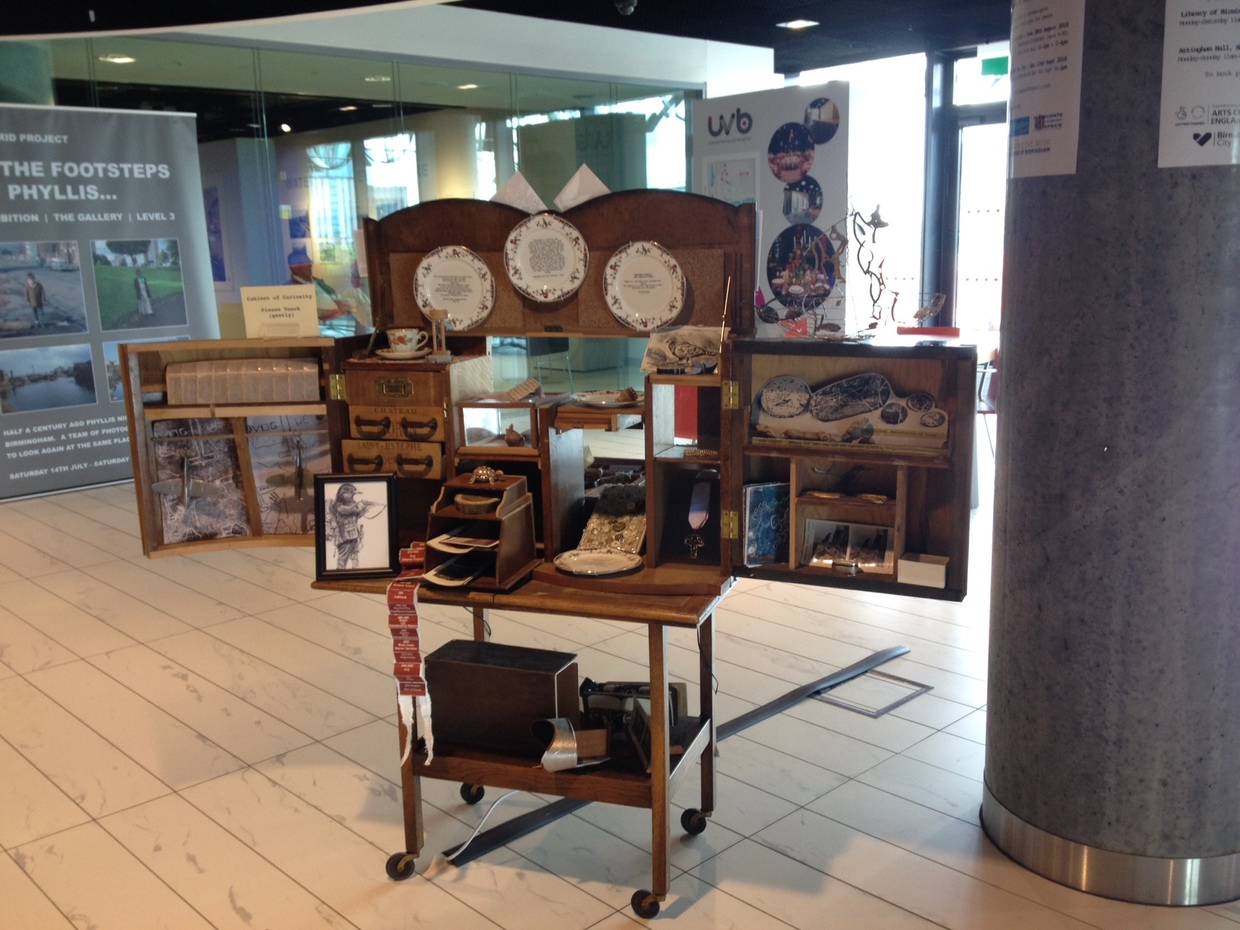 The Library of Birmingham August 2018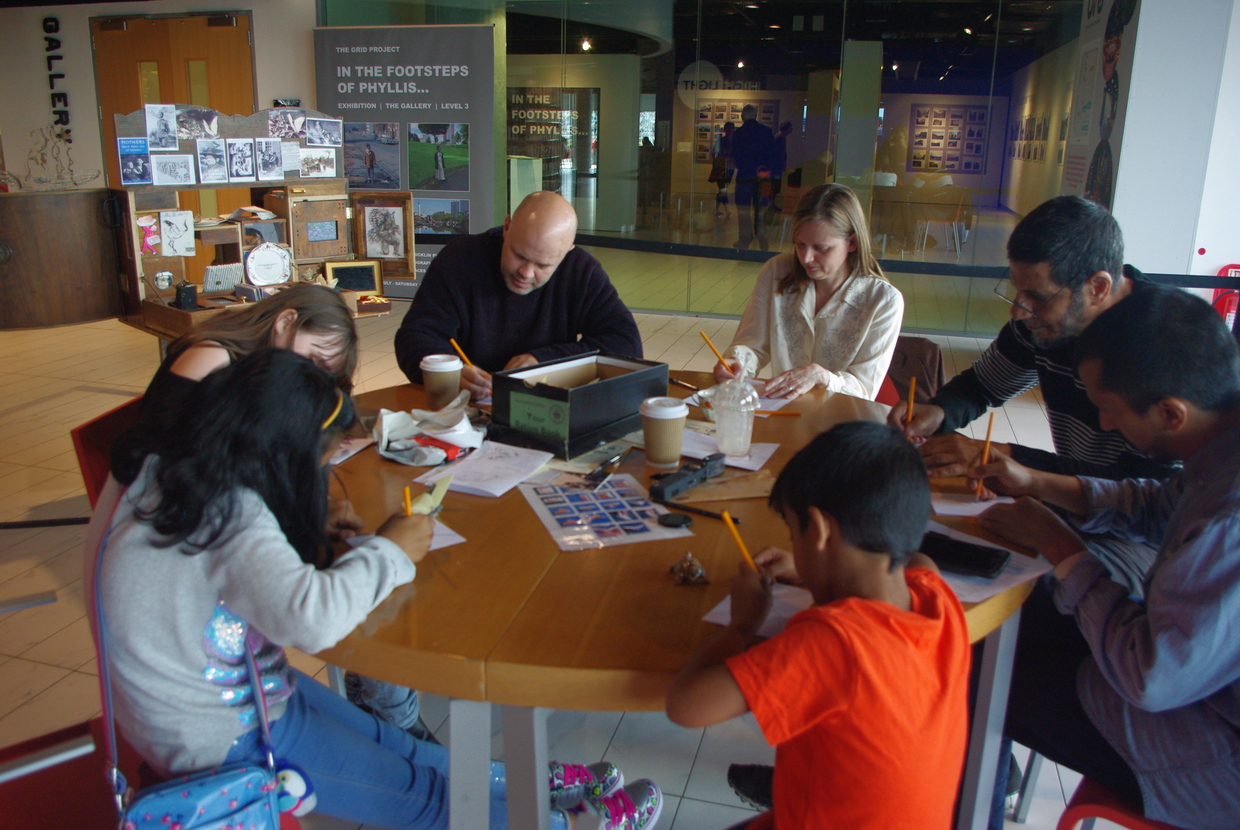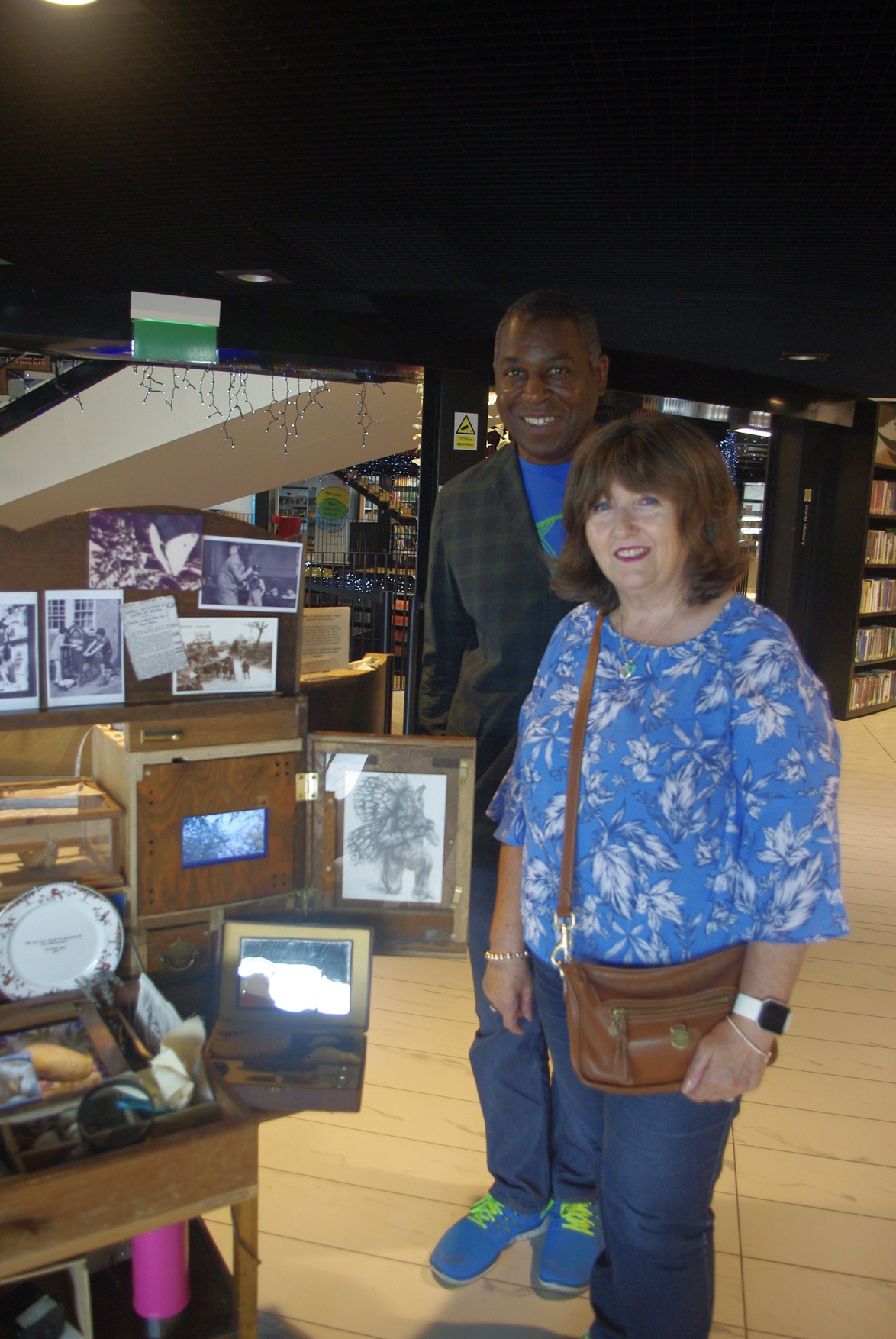 Drawing, exploring,
contemplating,
printing and
making poetry
together.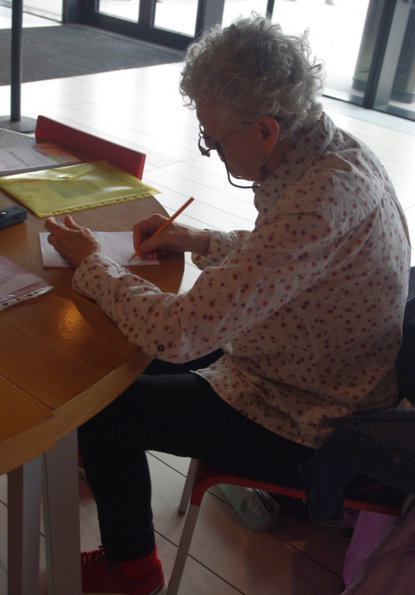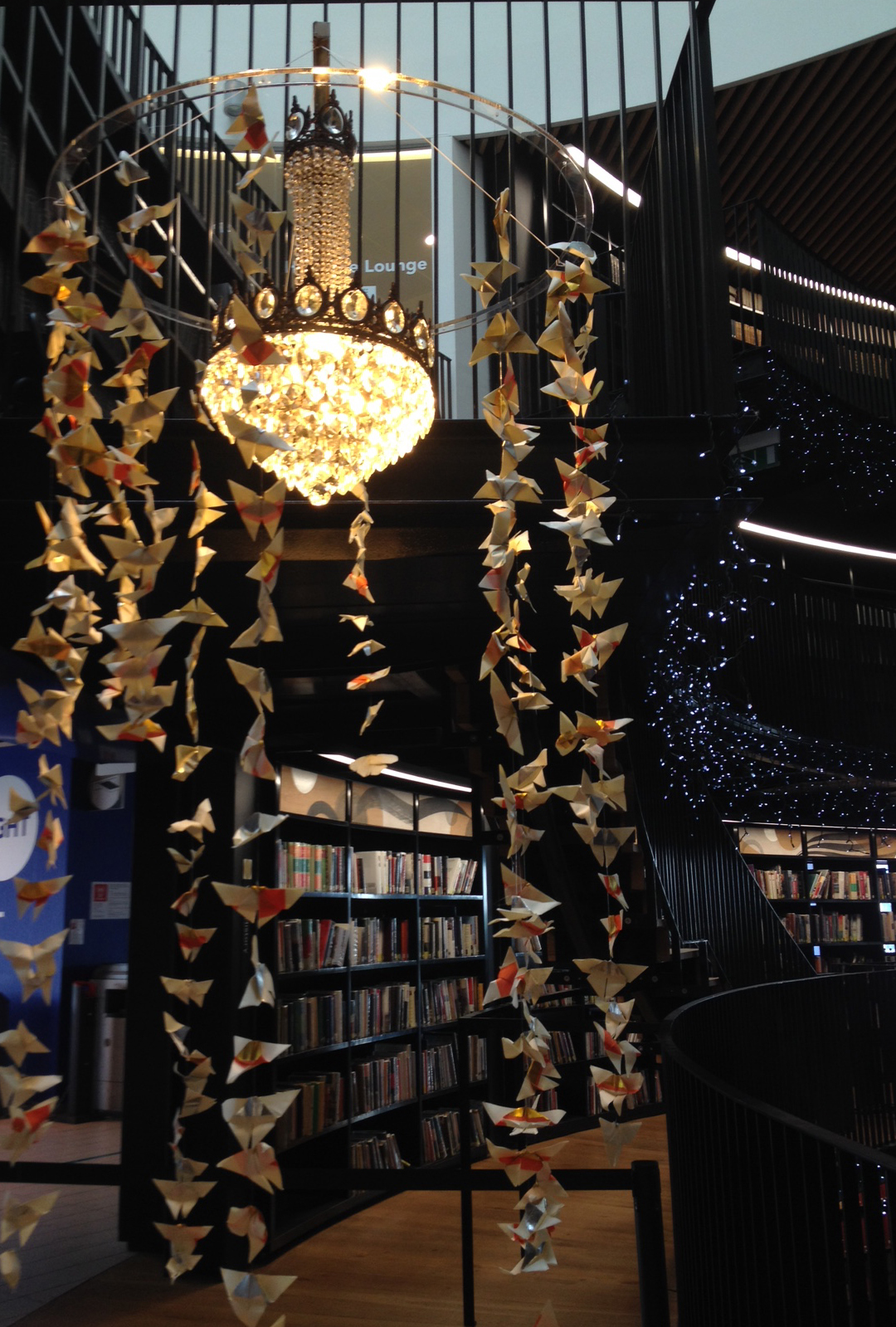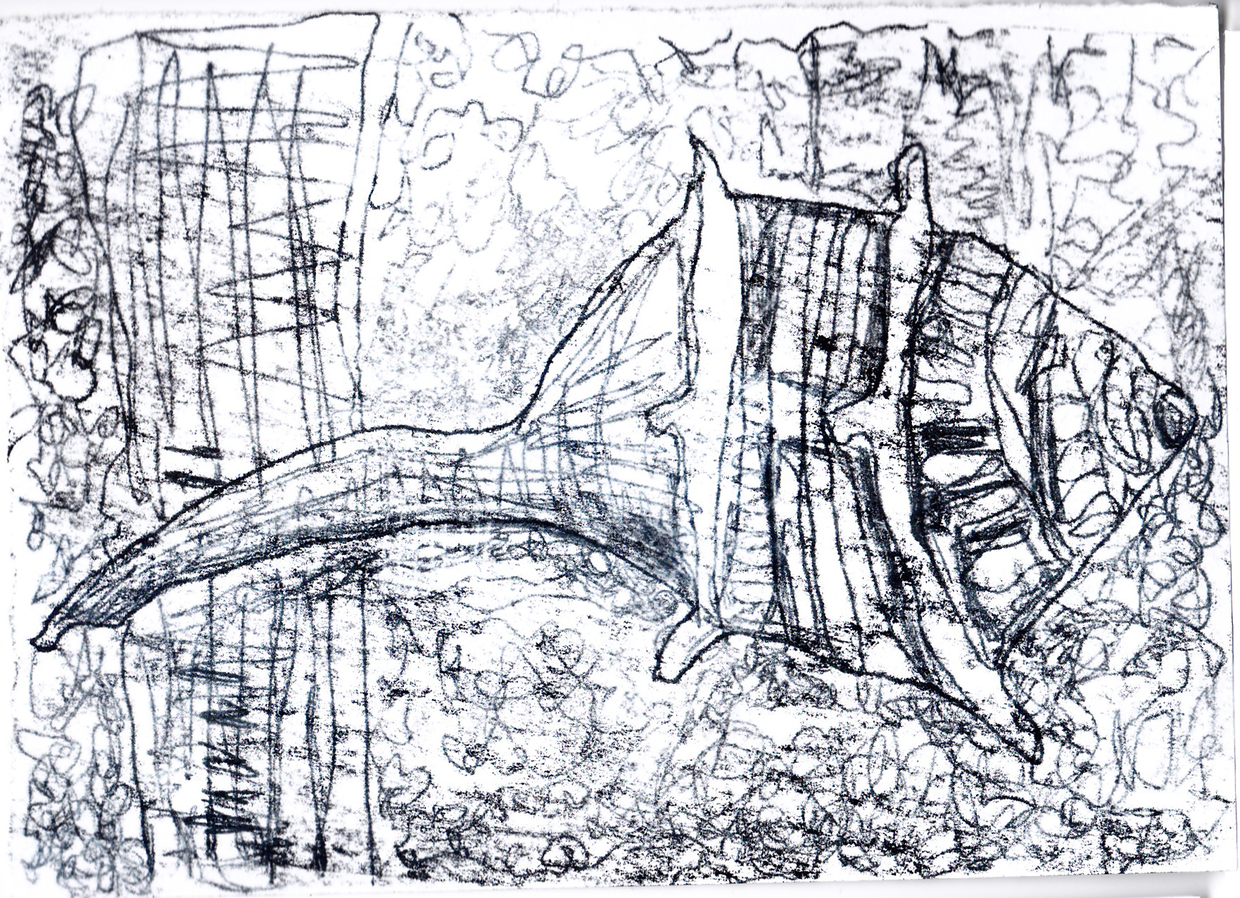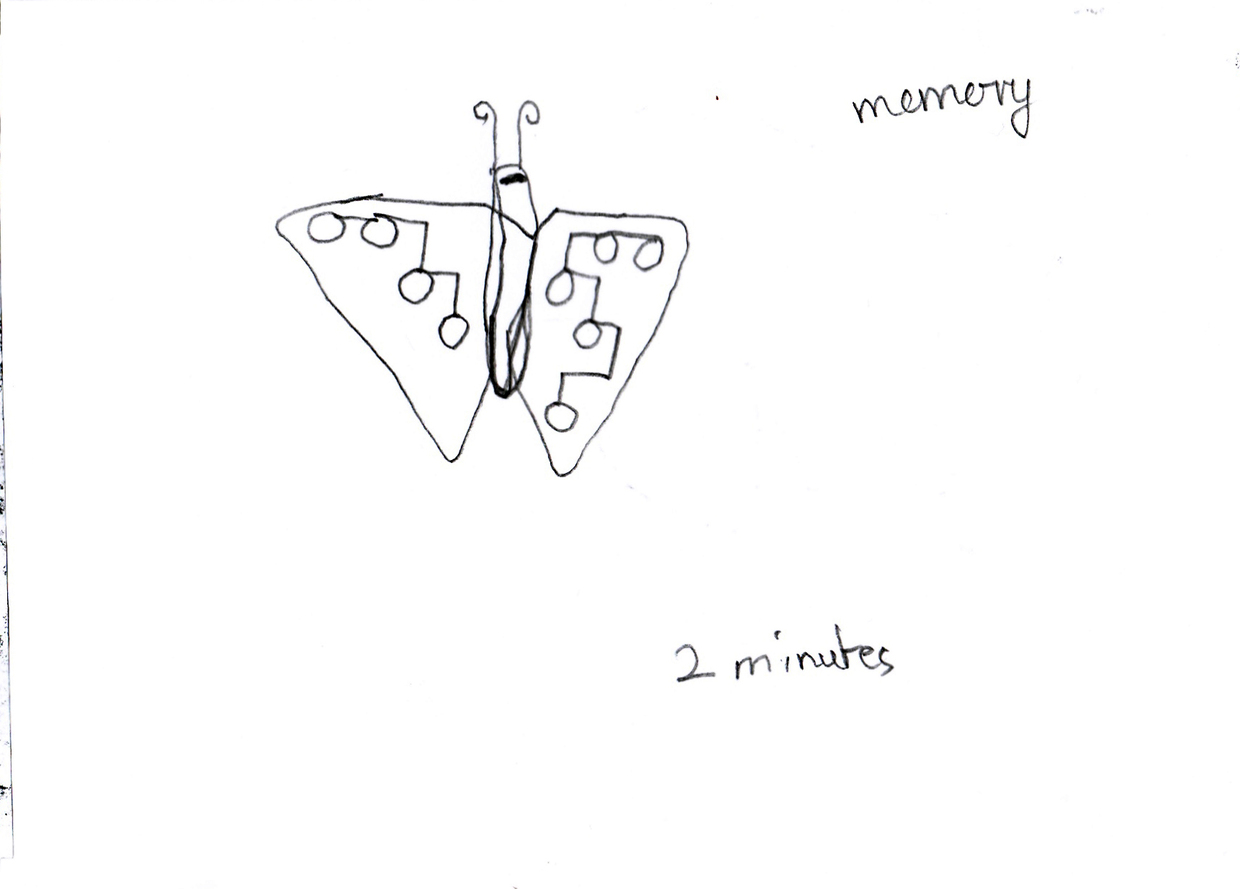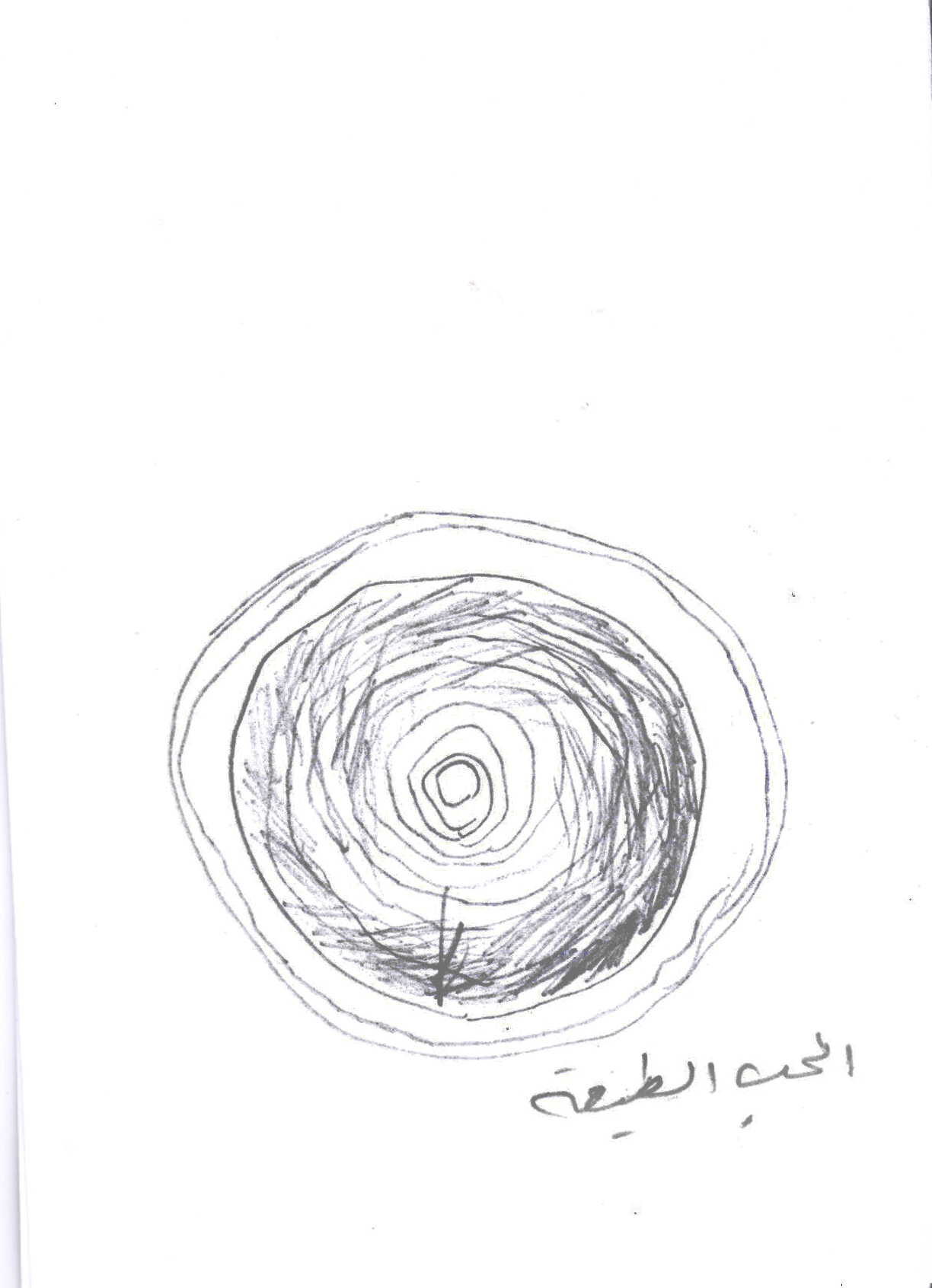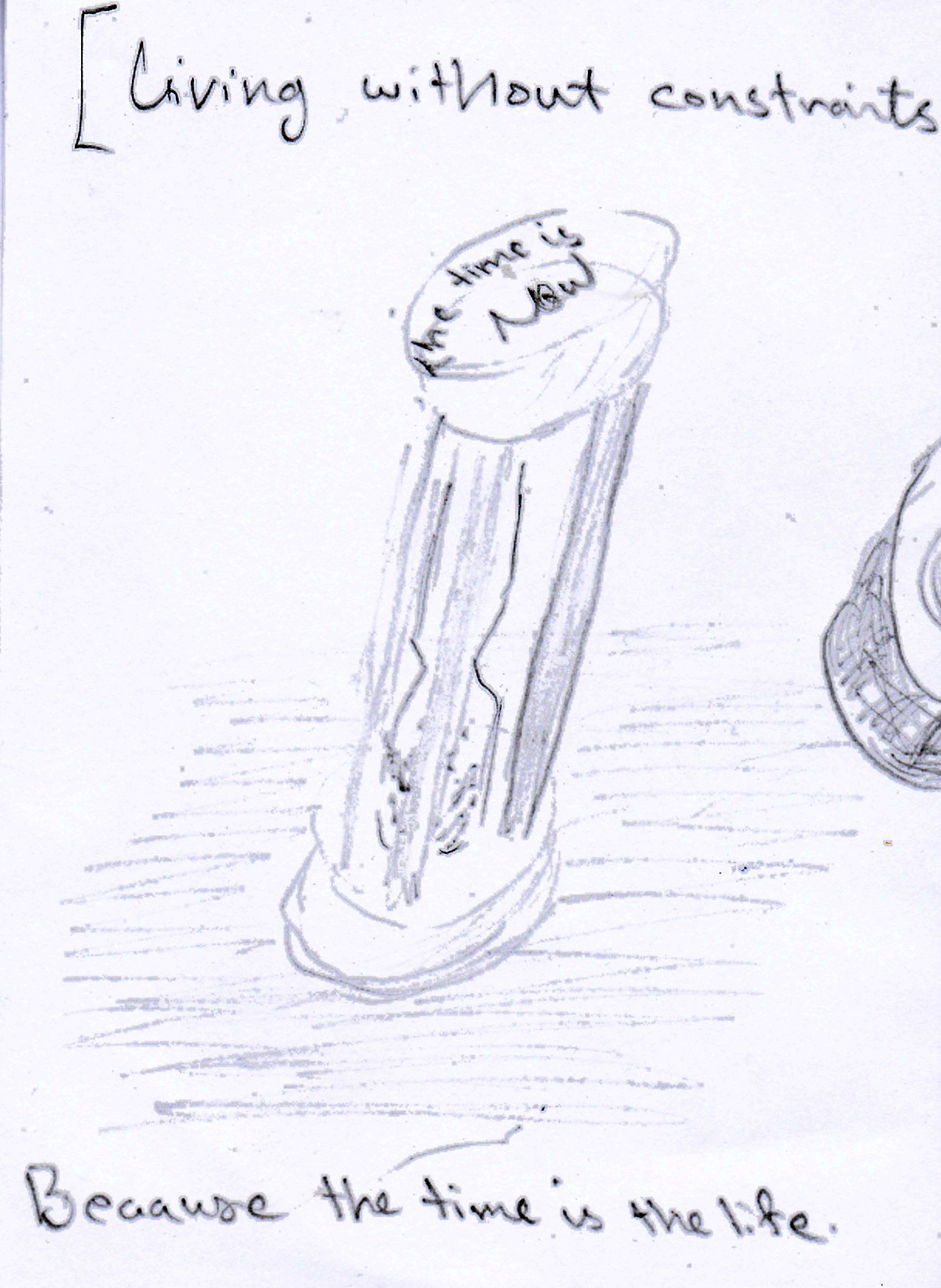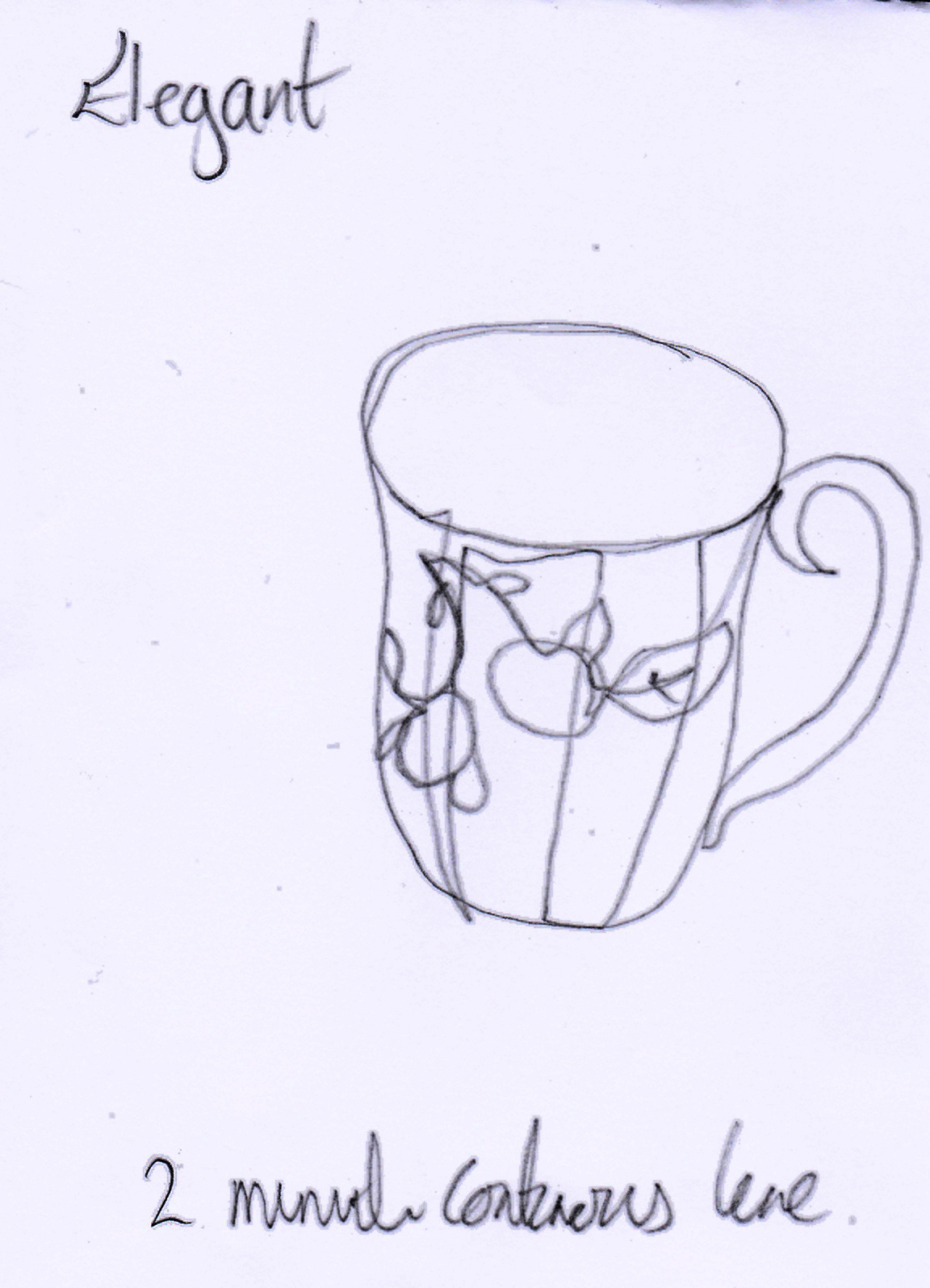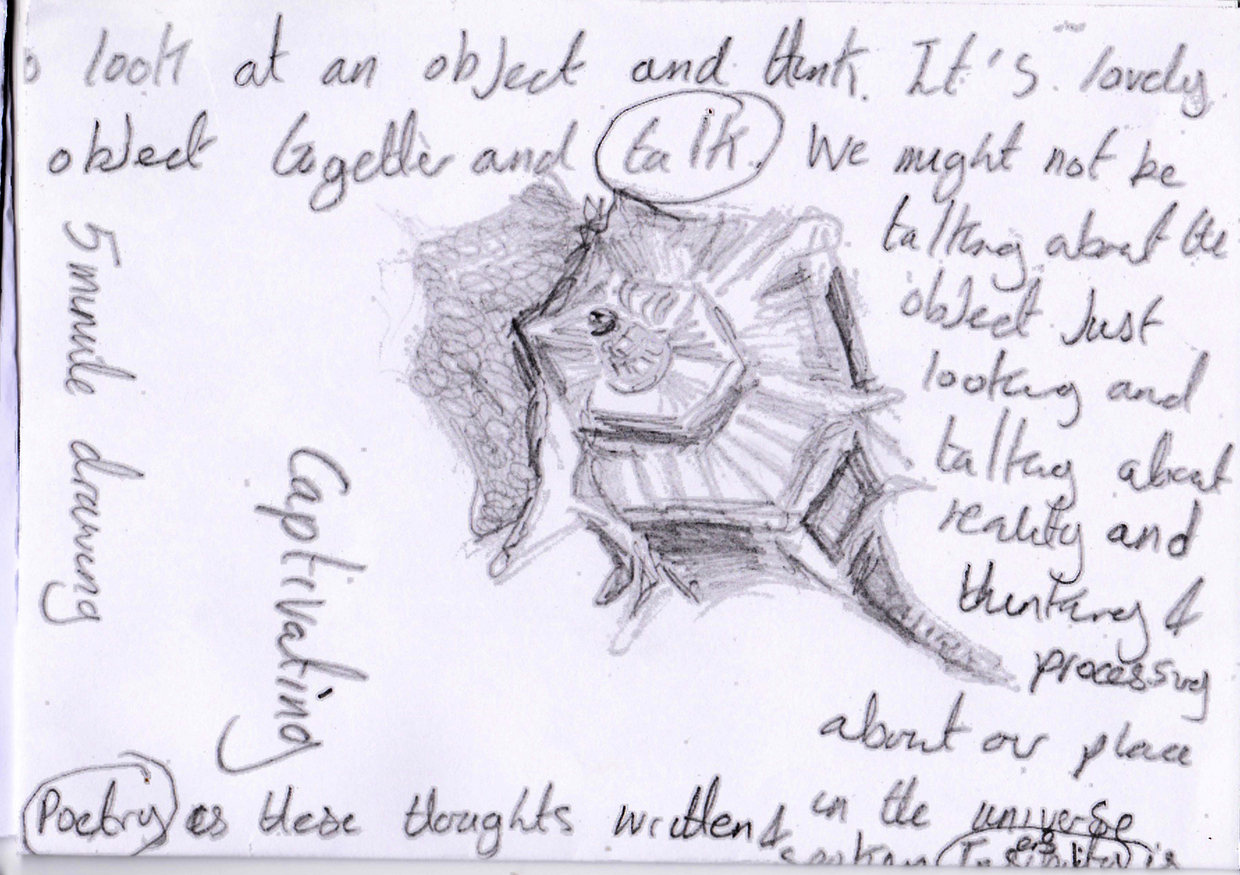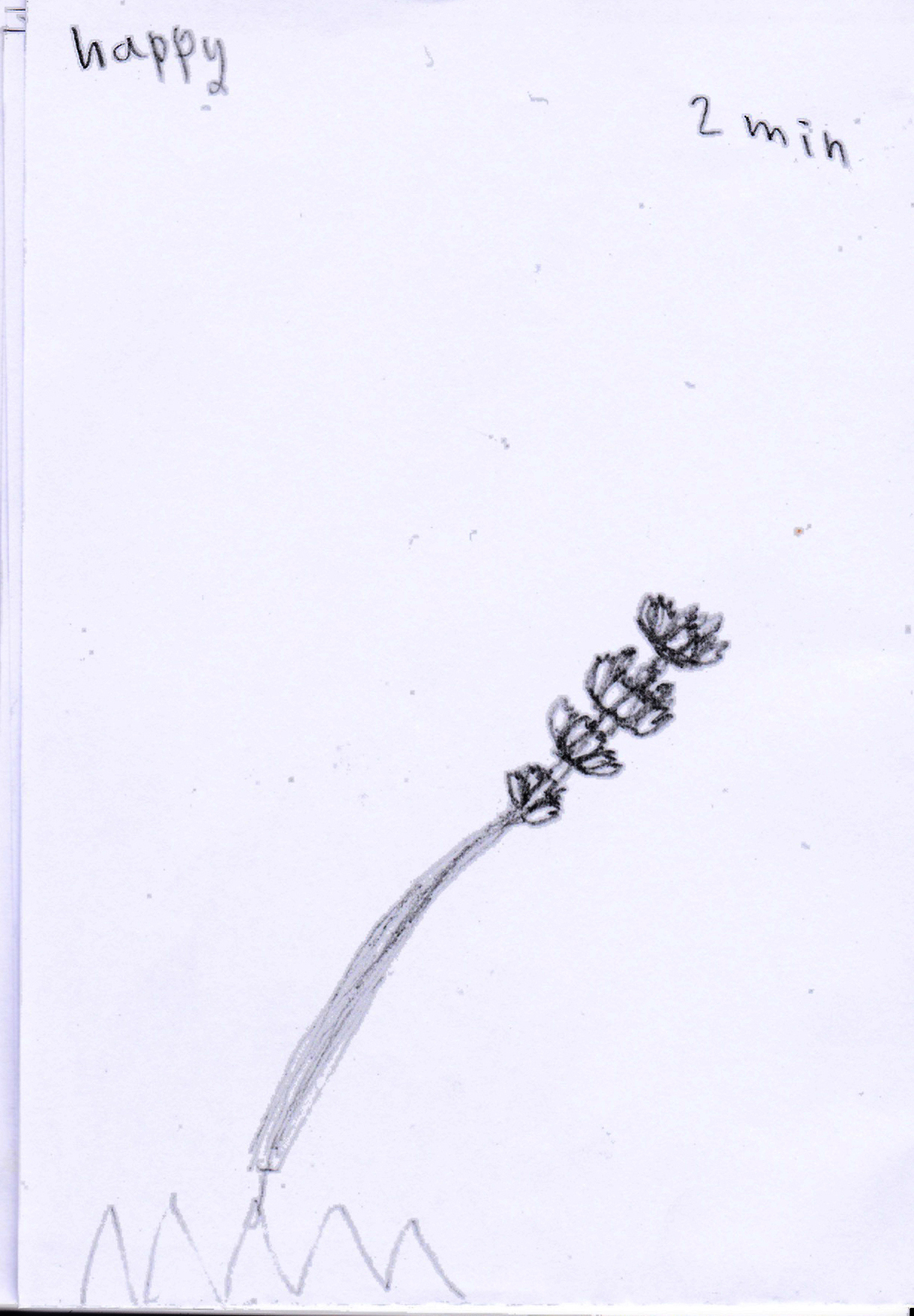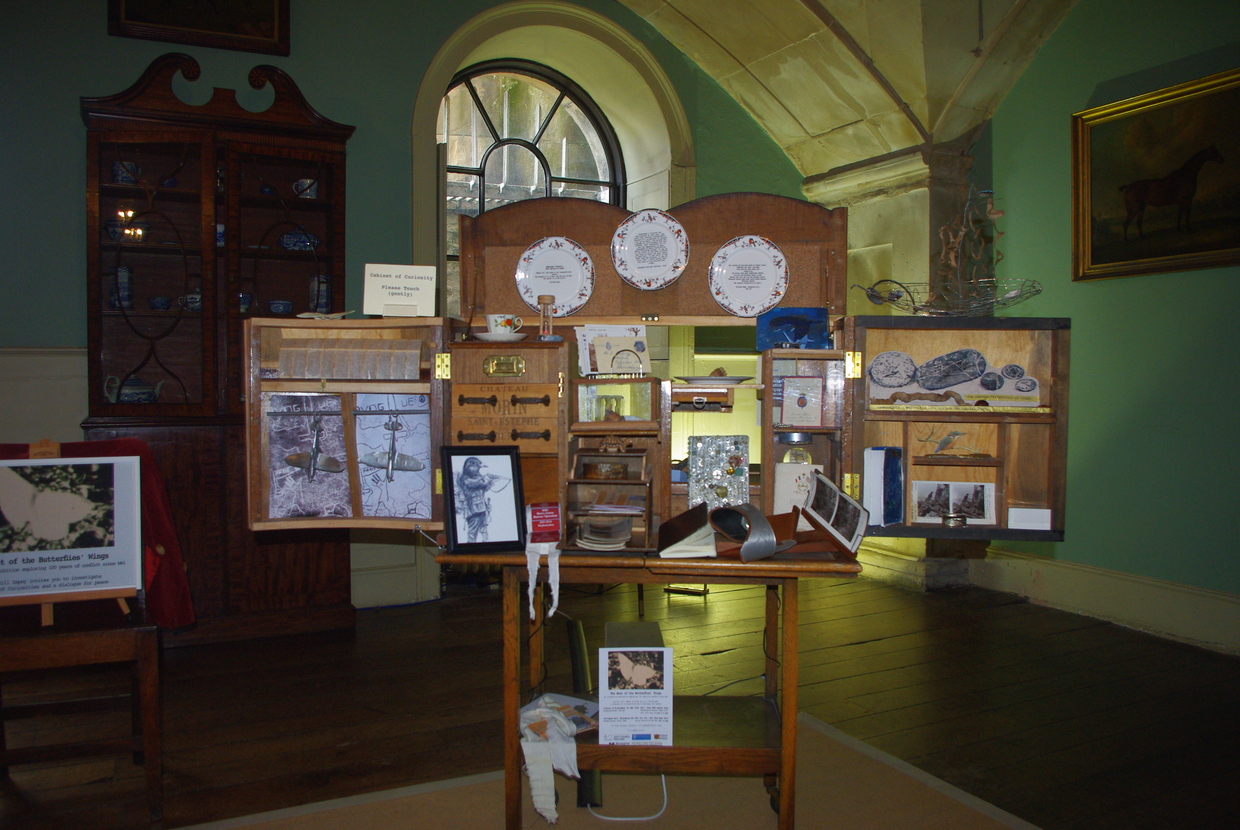 Attingham Hall, Shropshire August 2018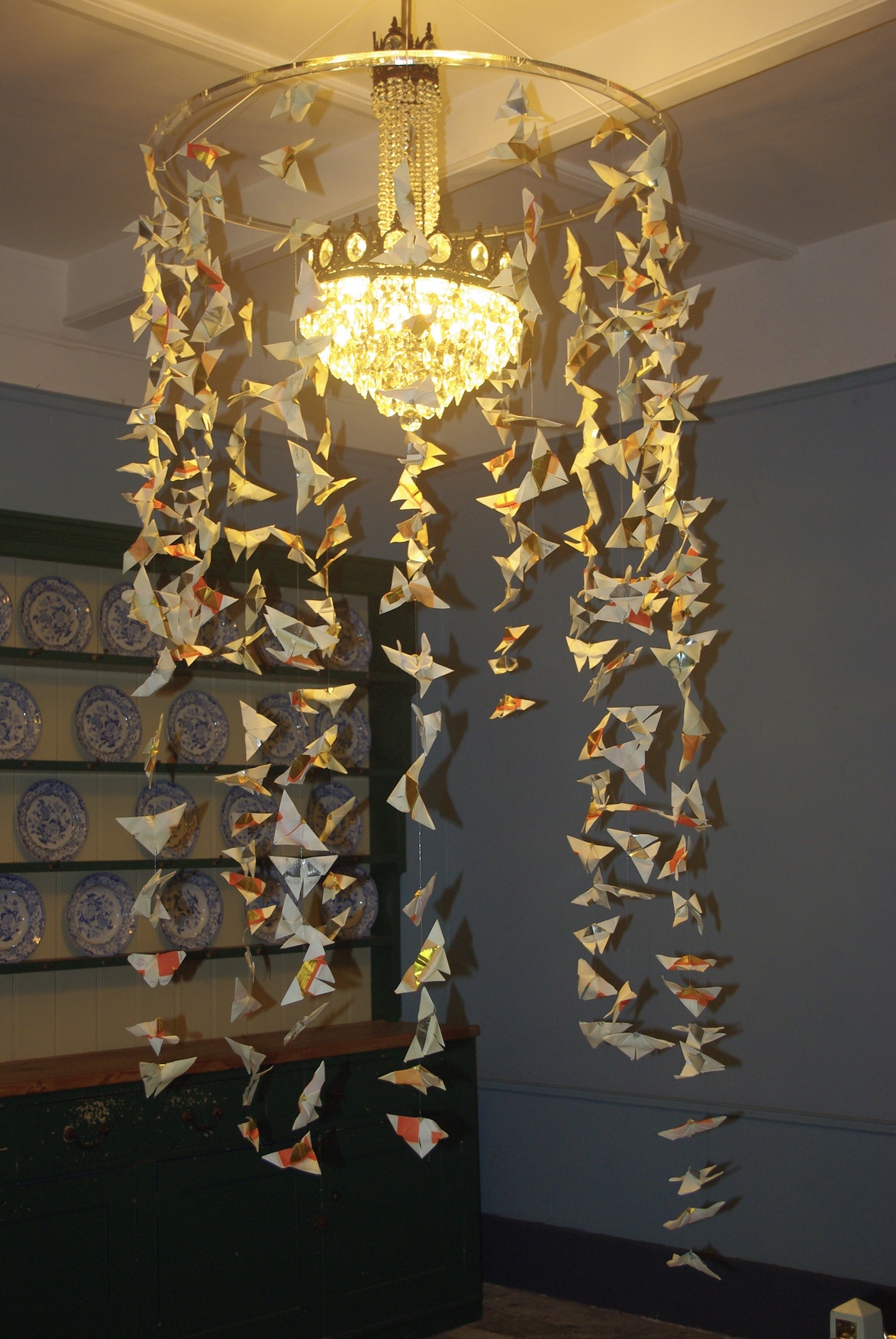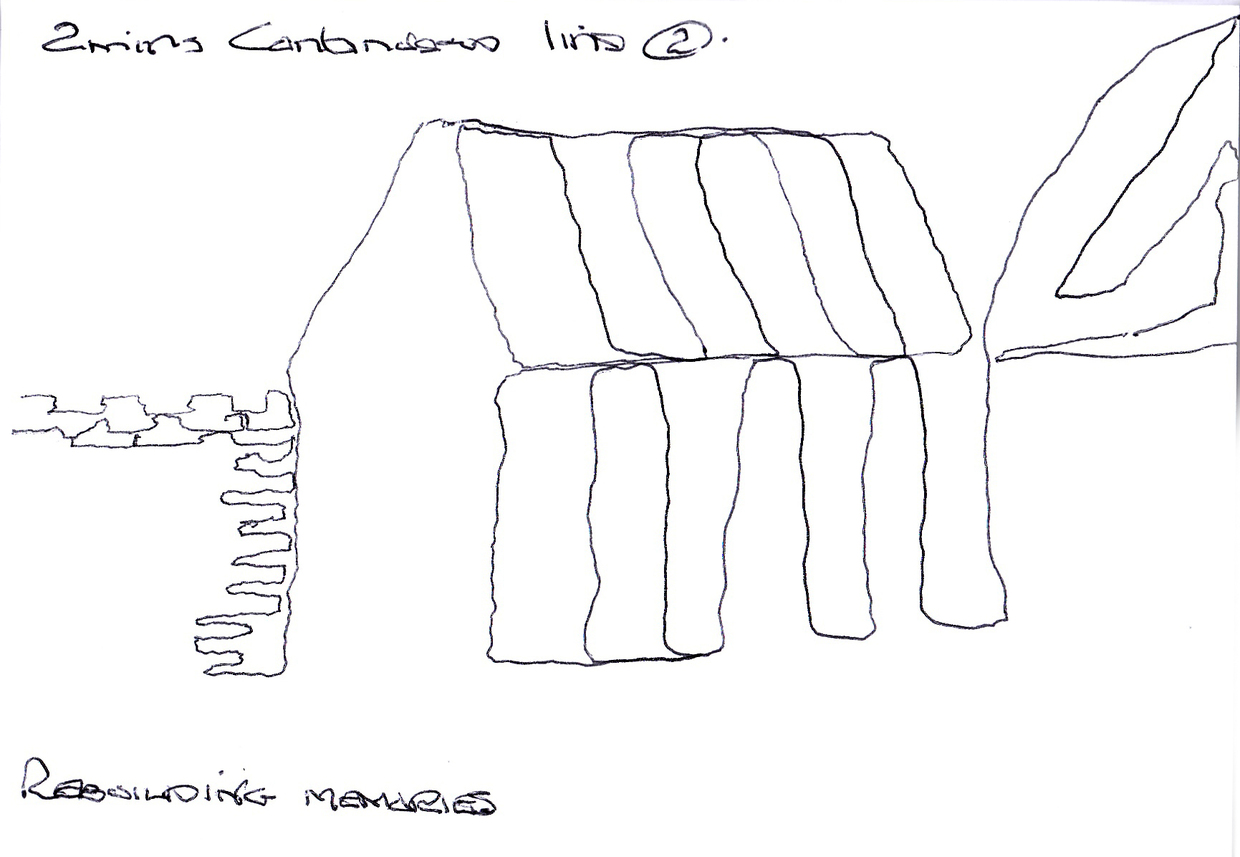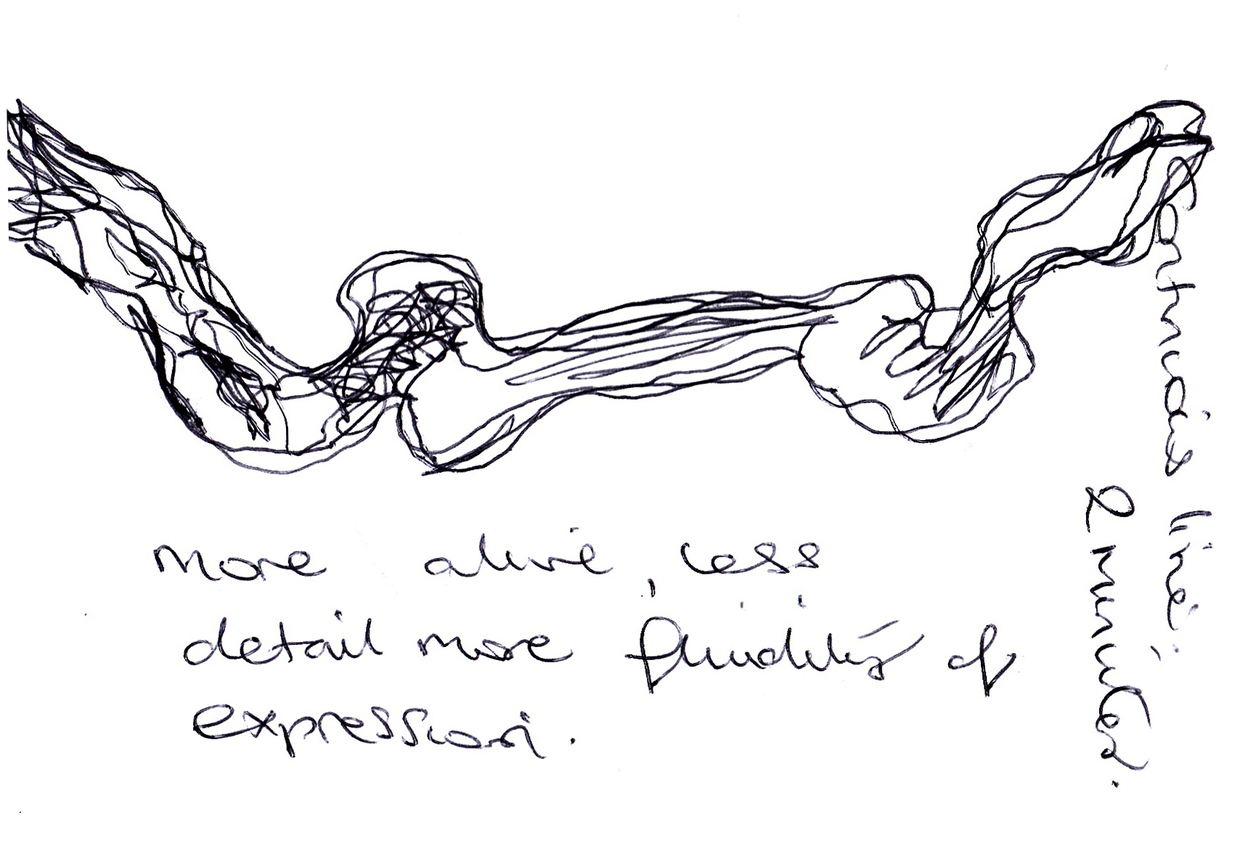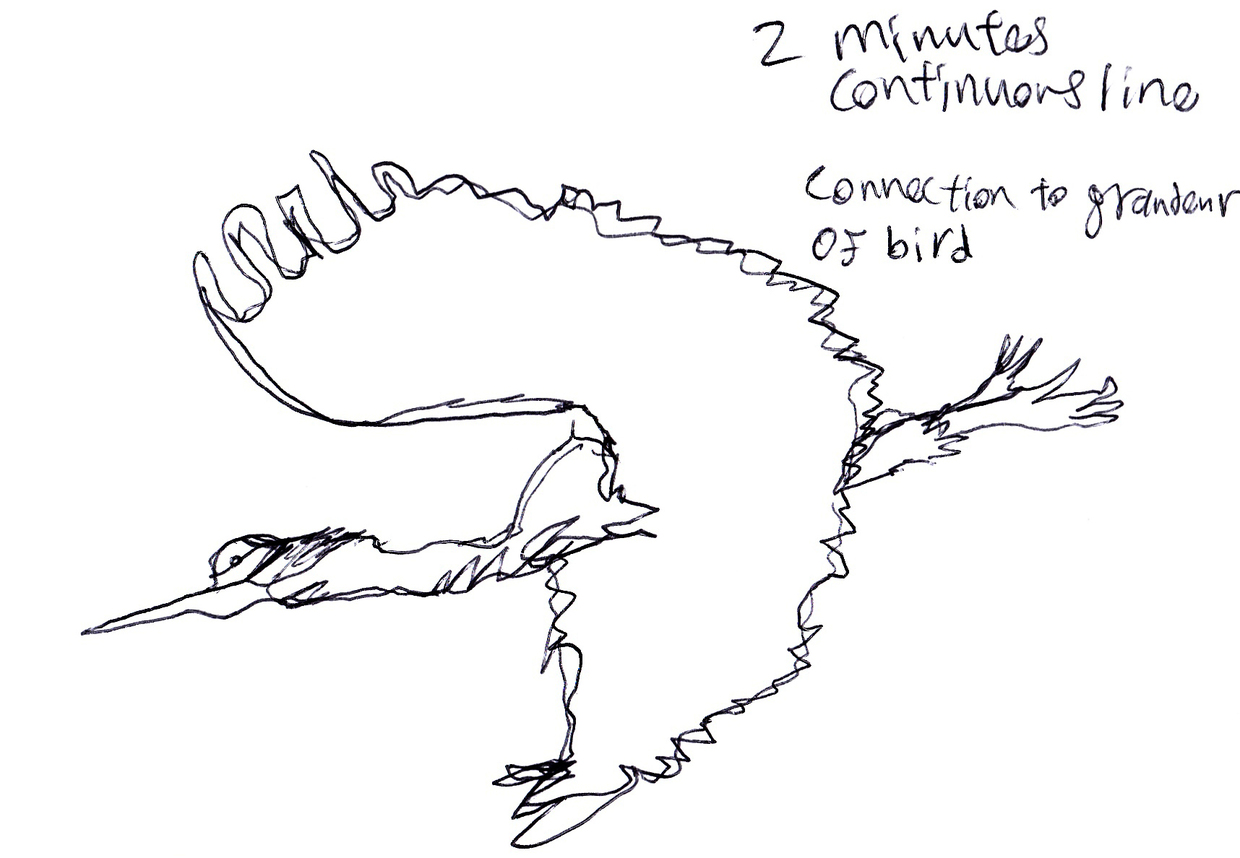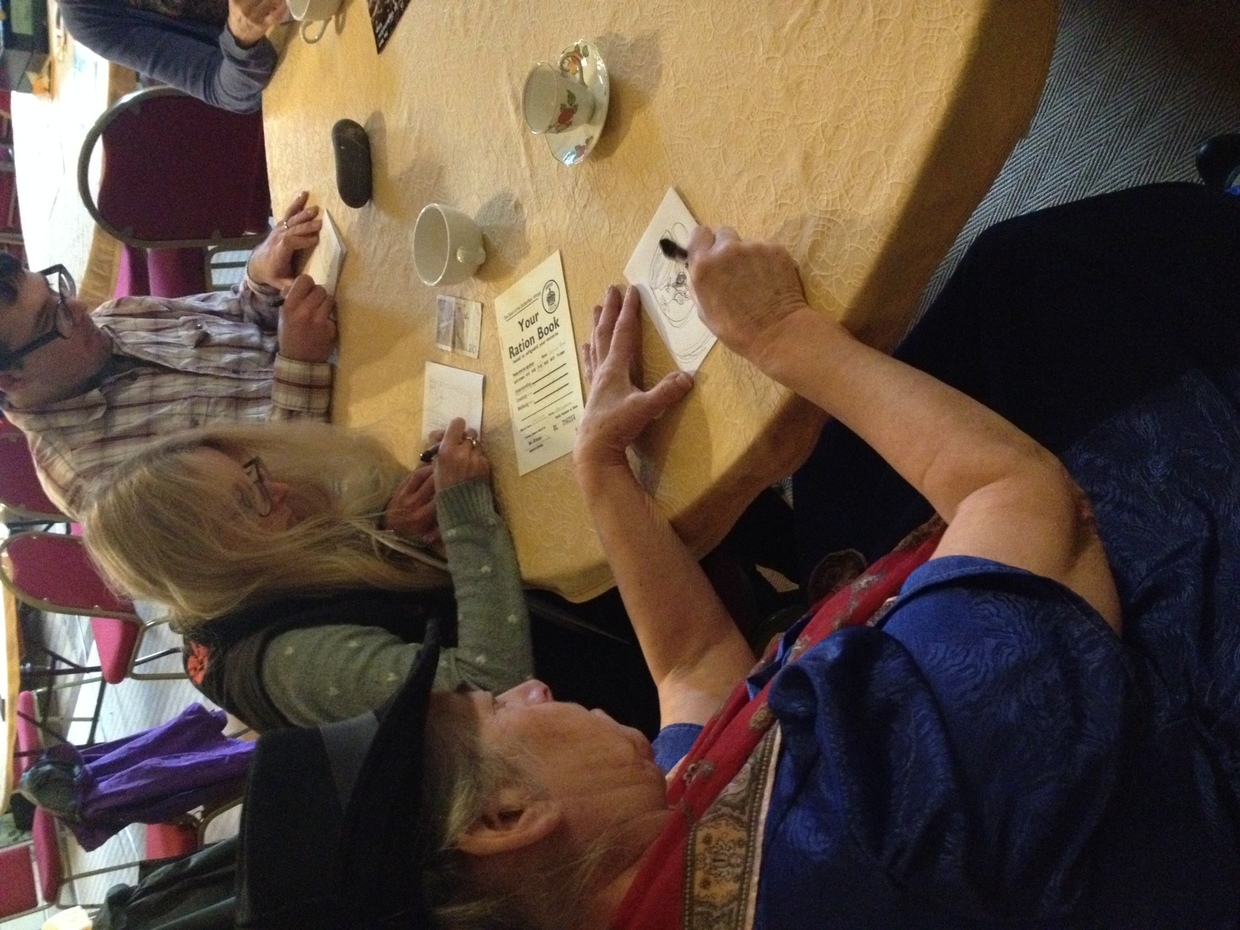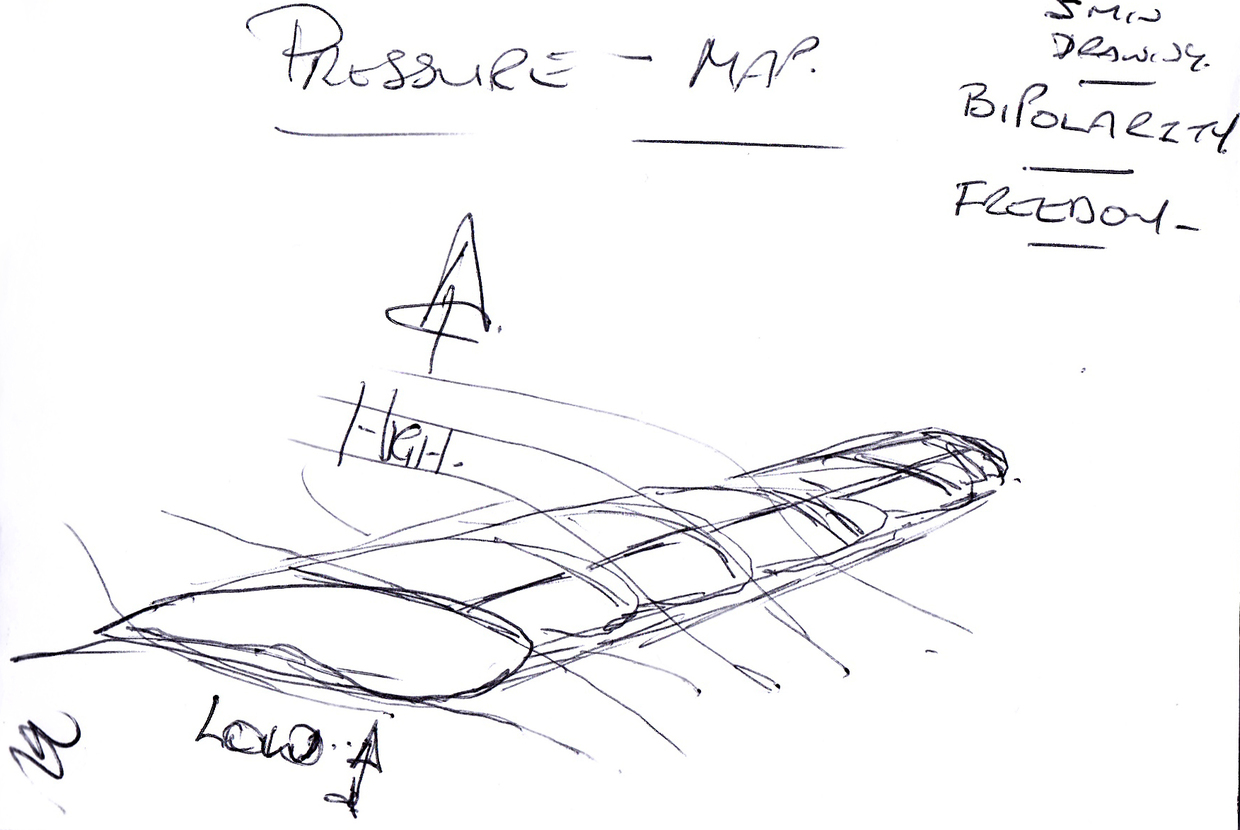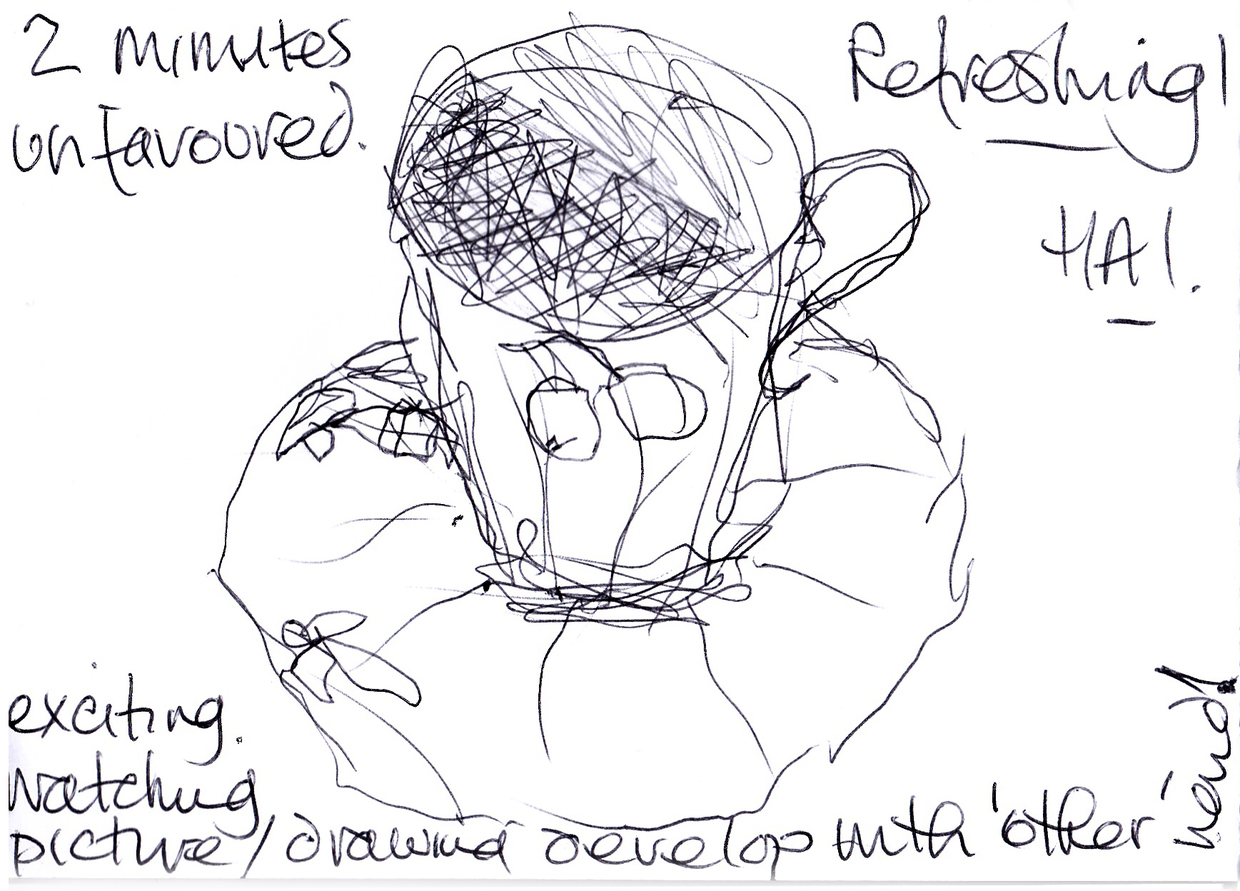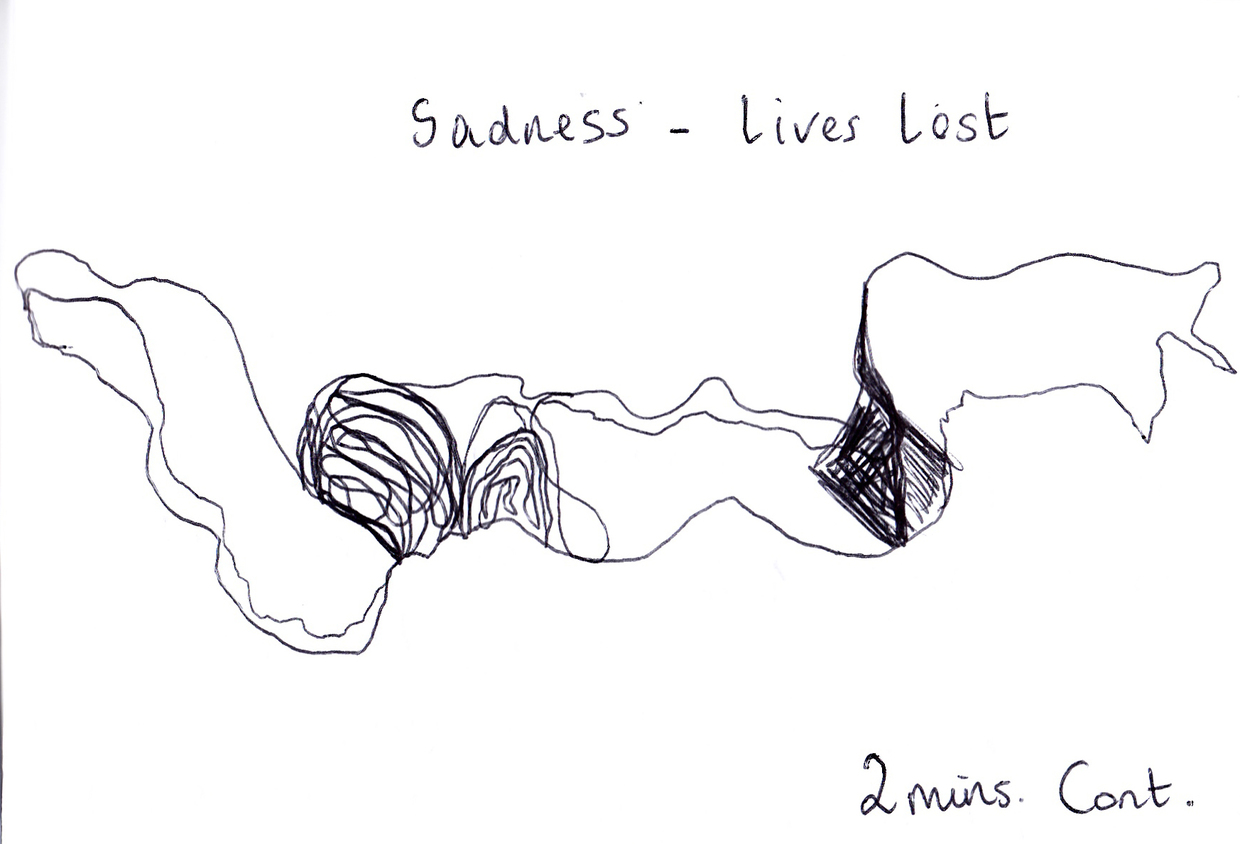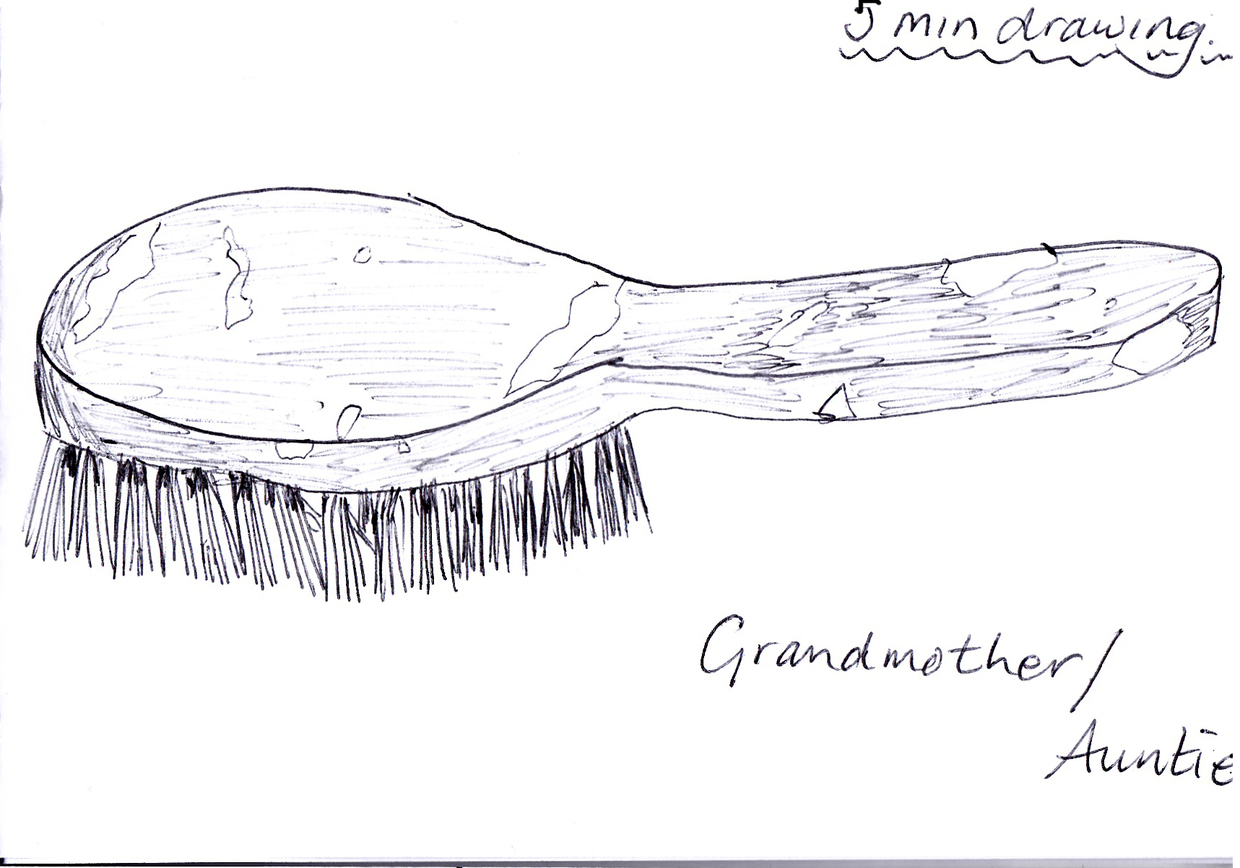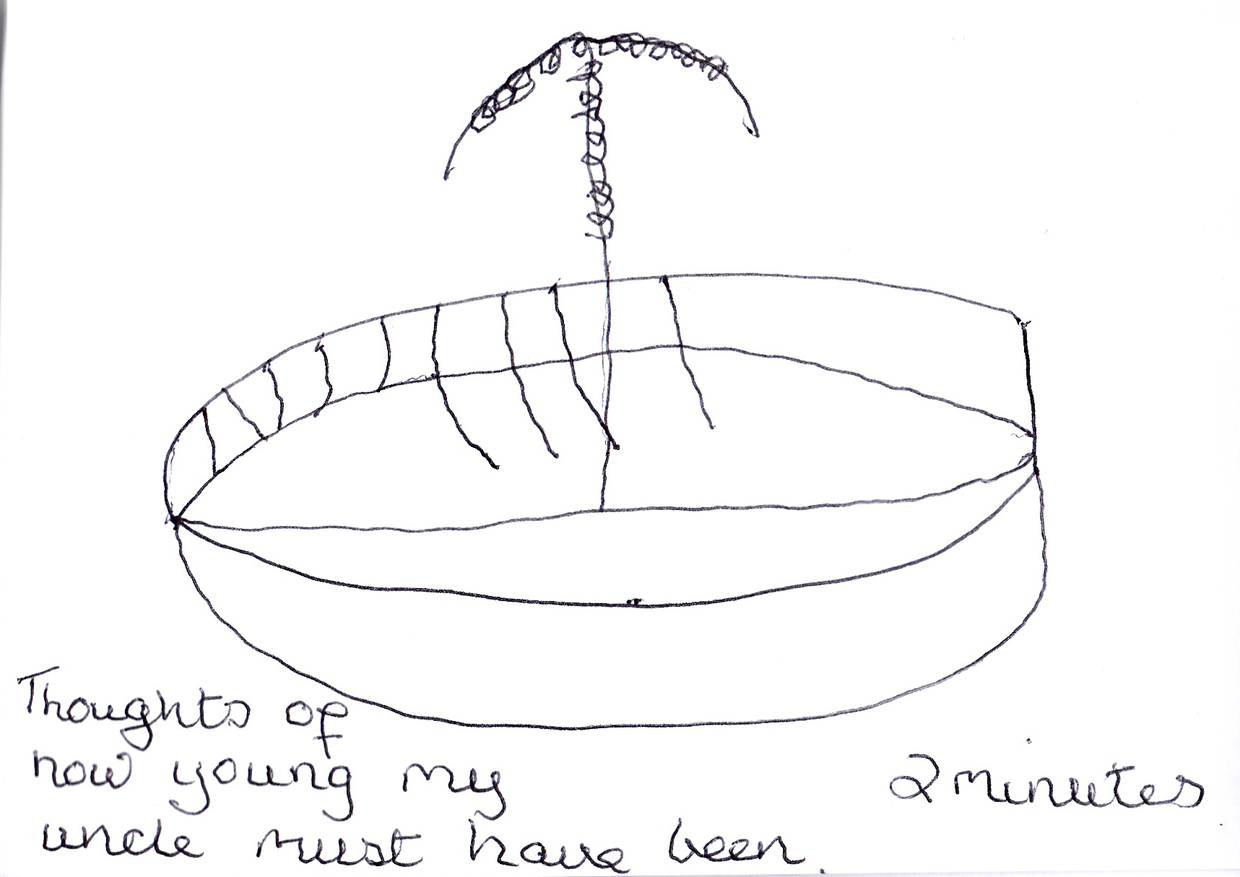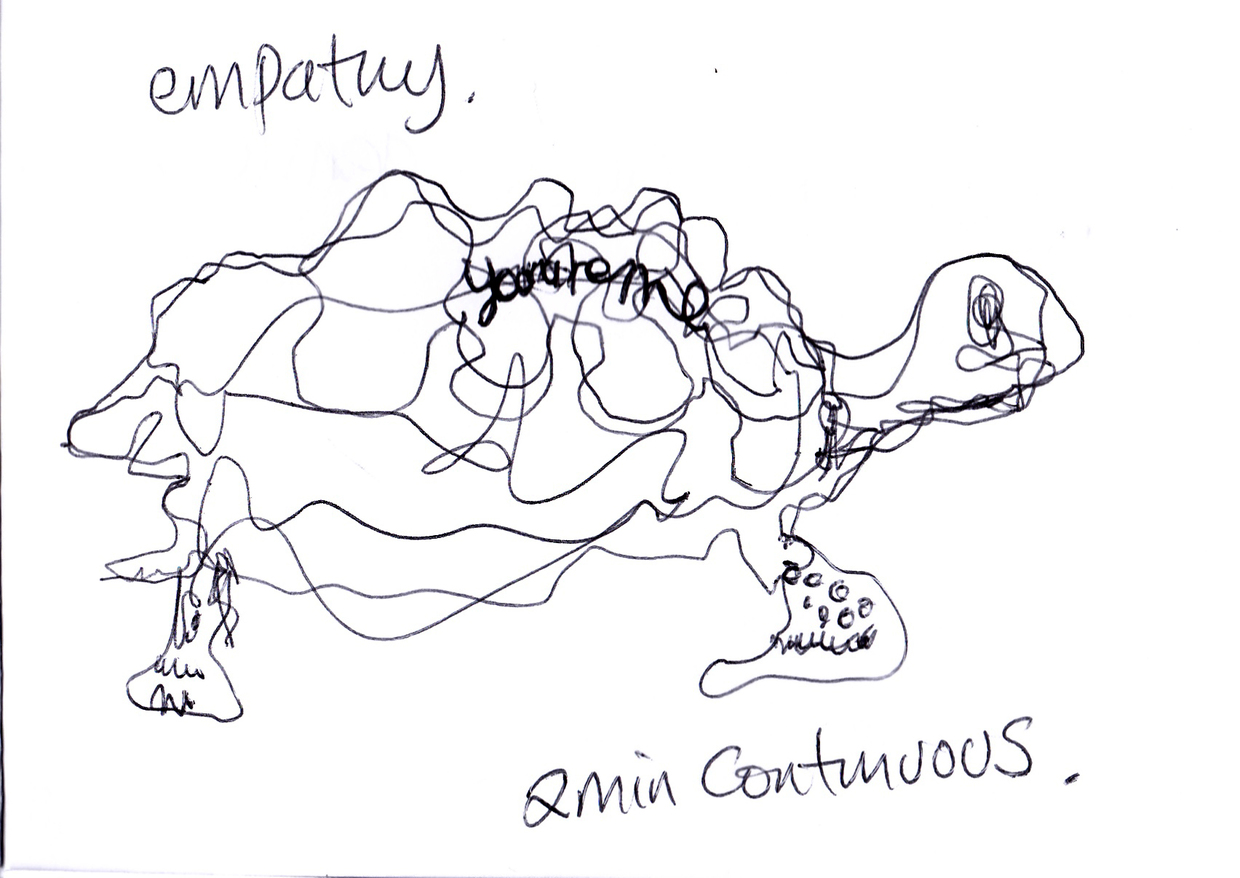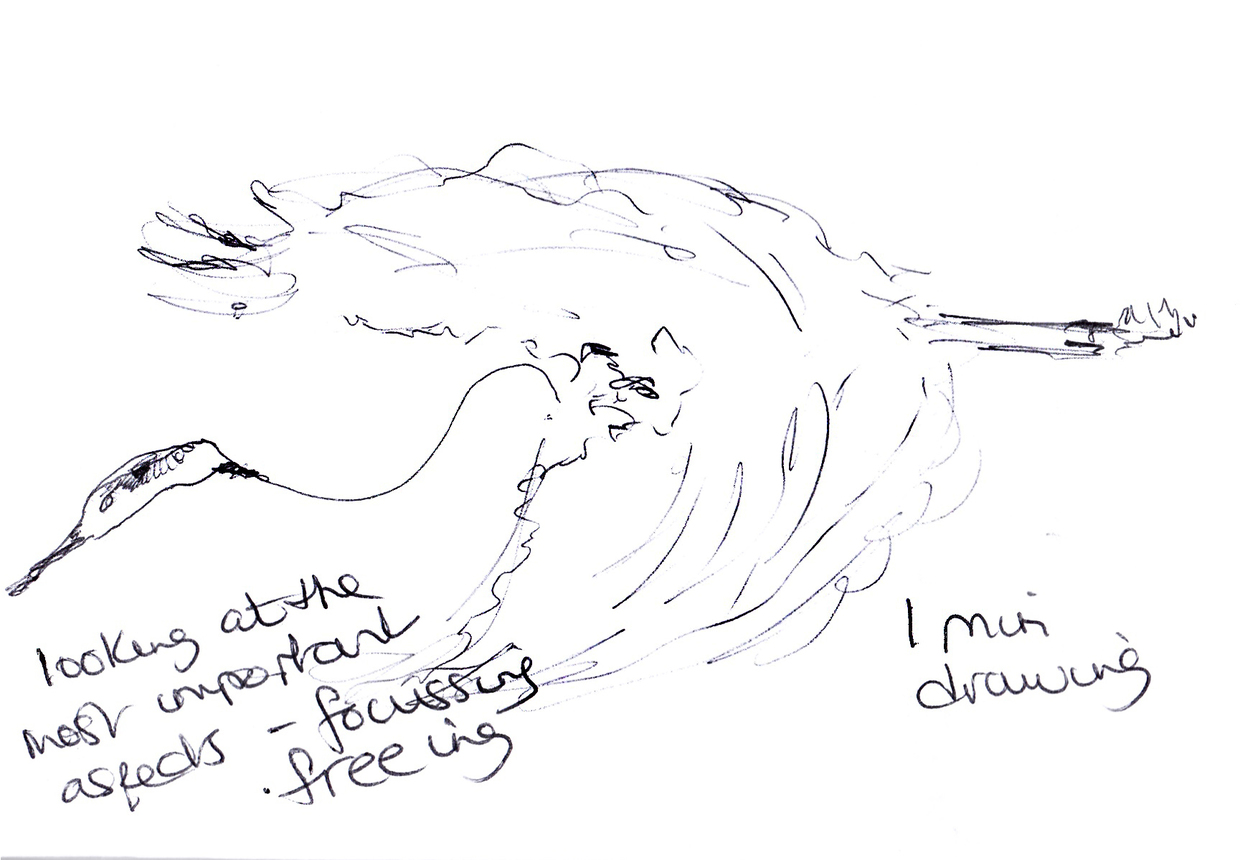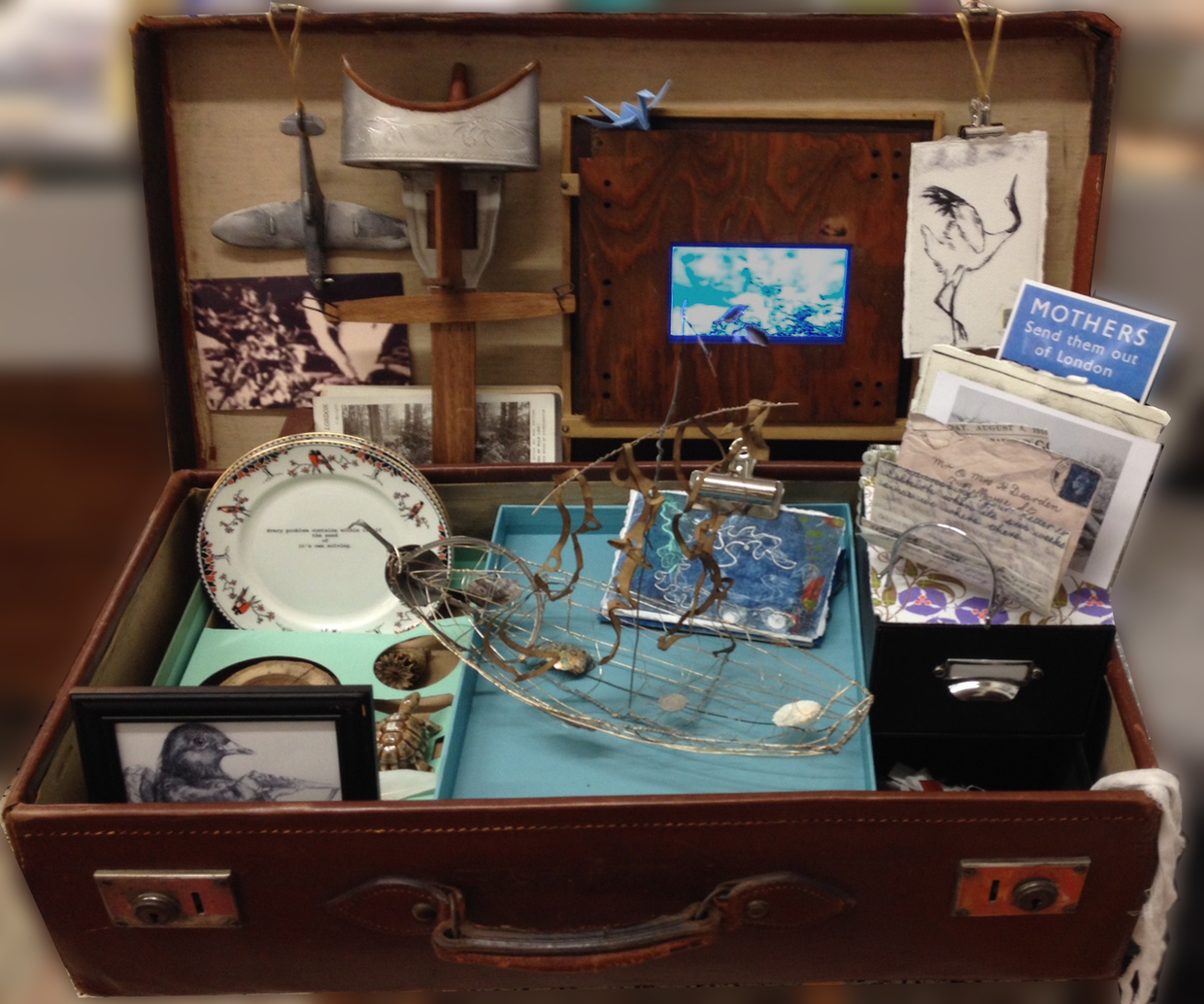 HMP Leicester
The Case of Curios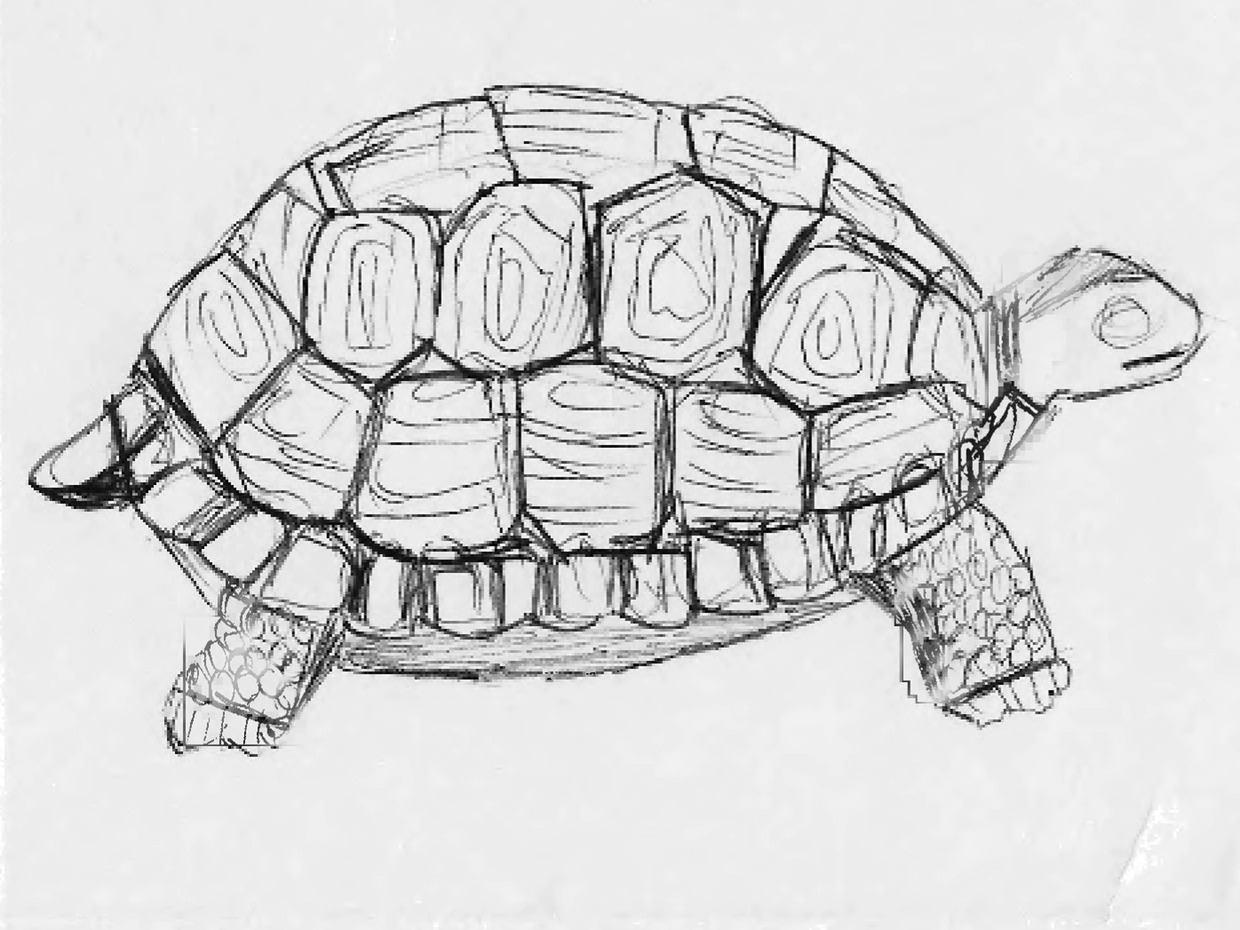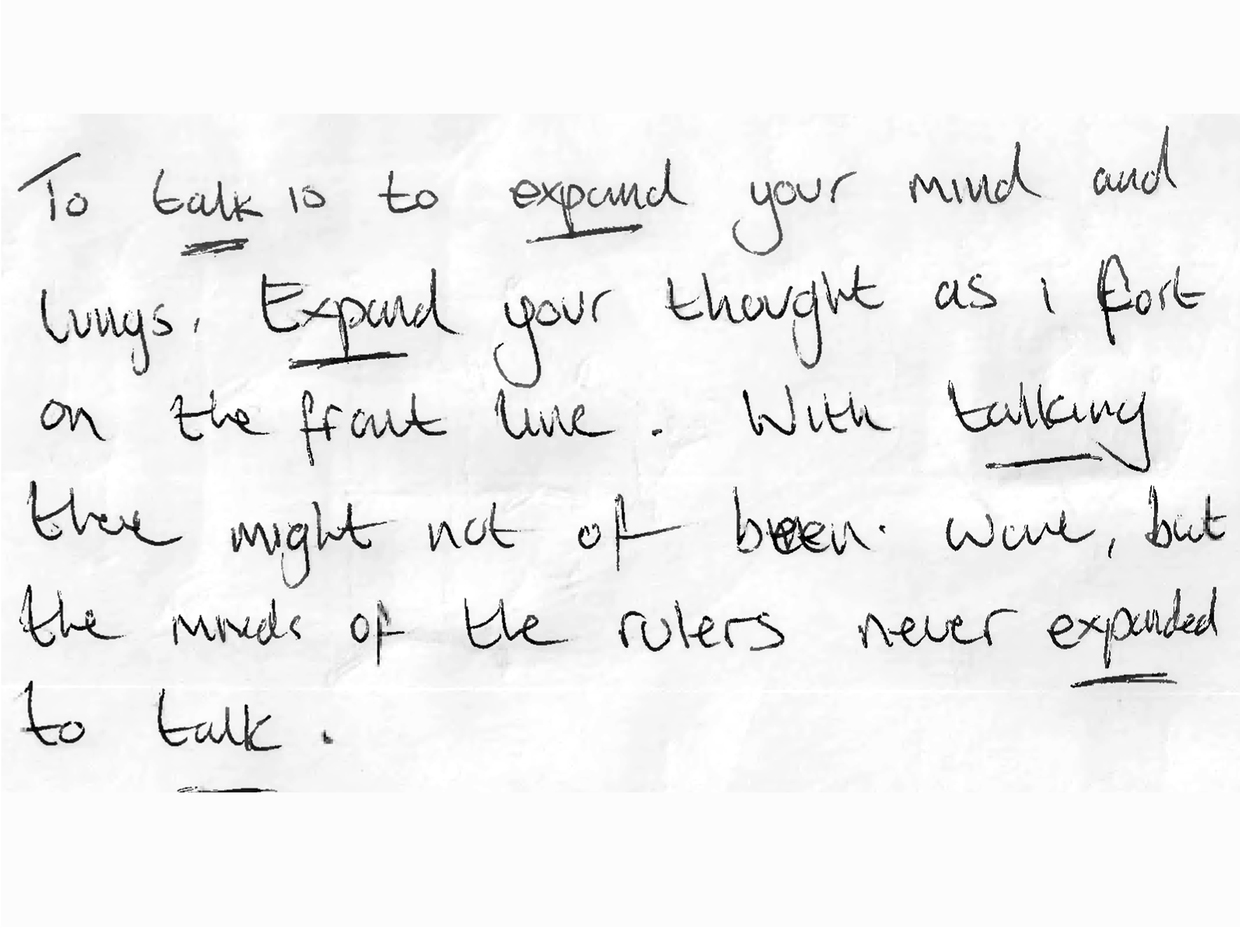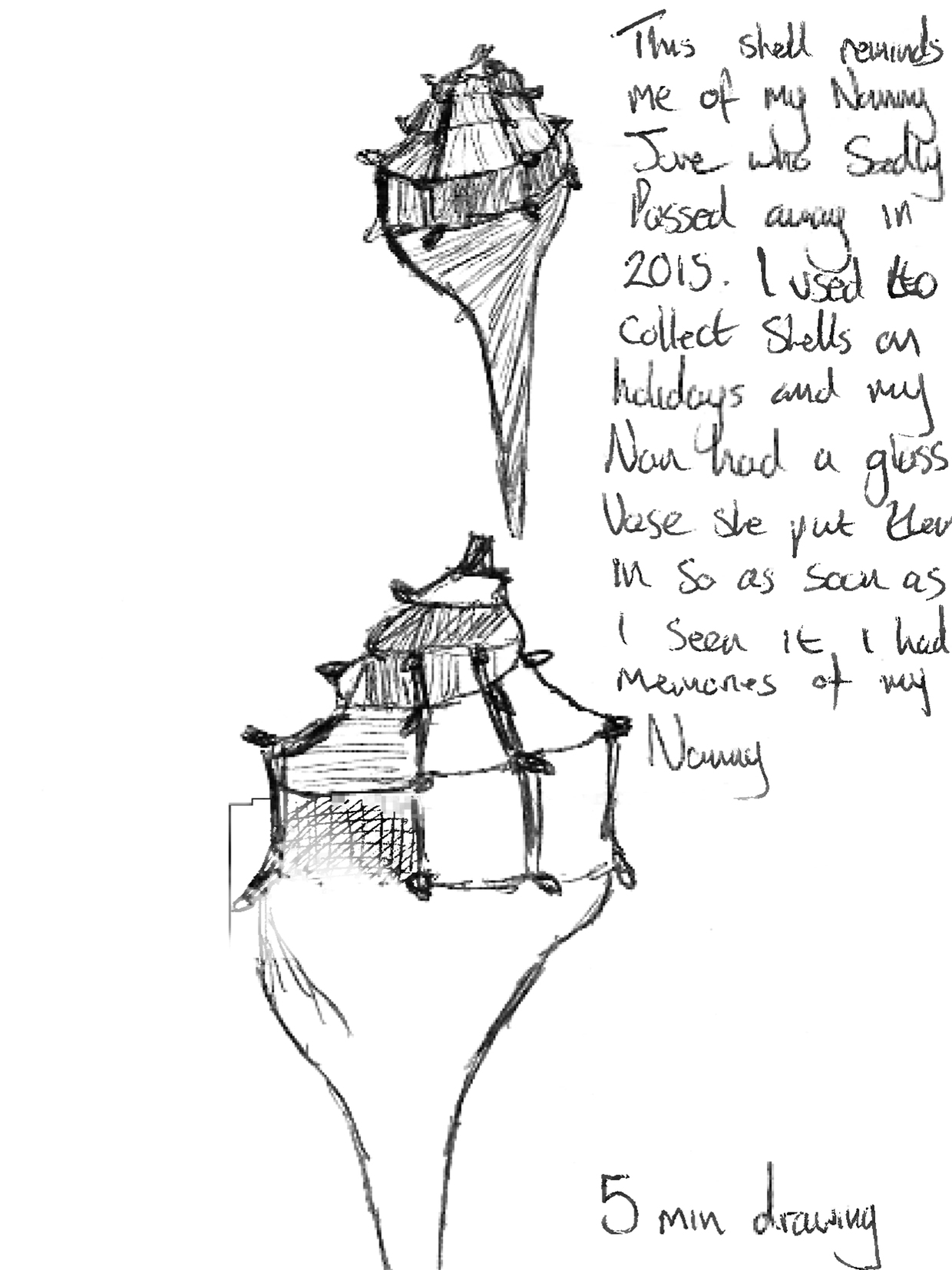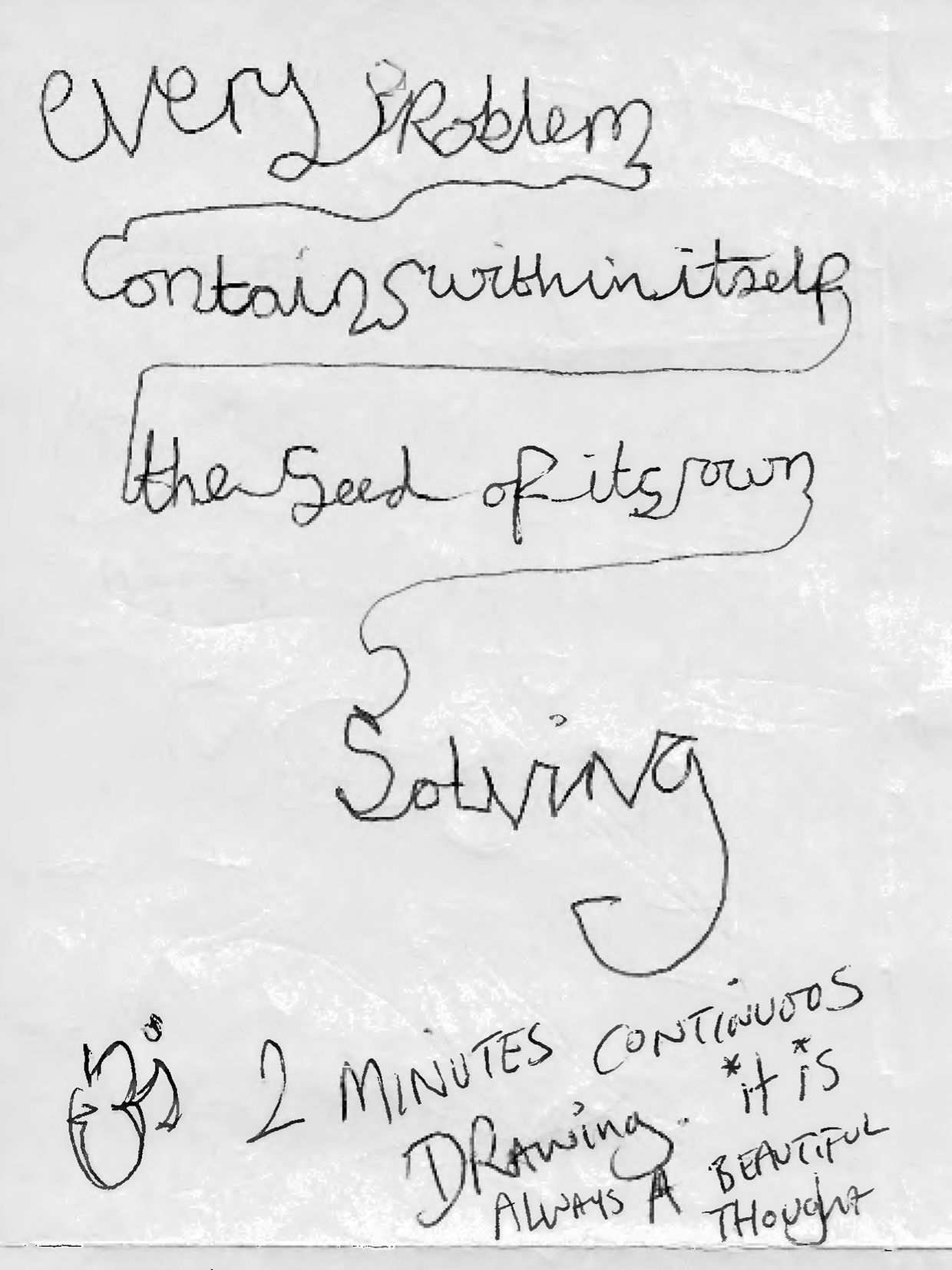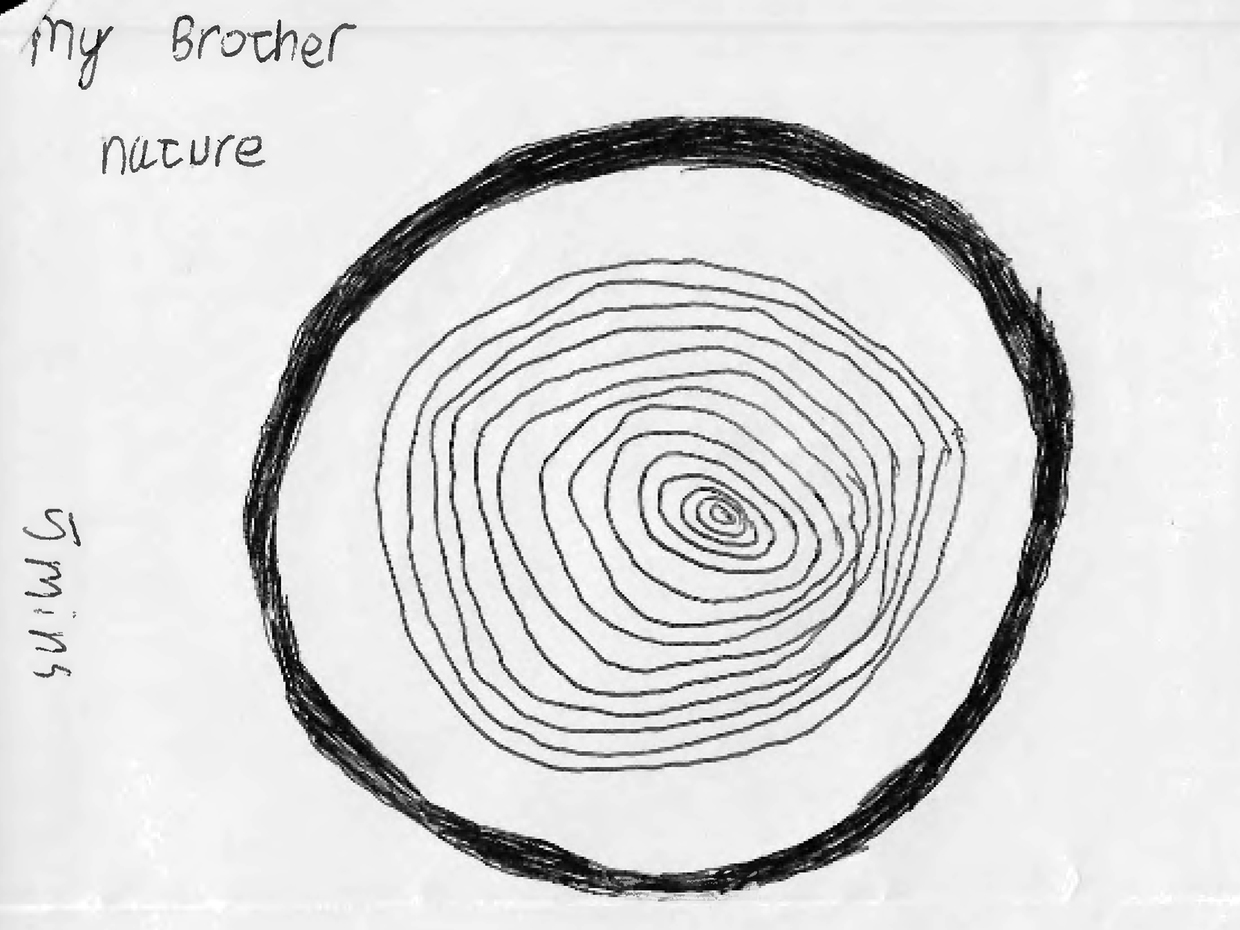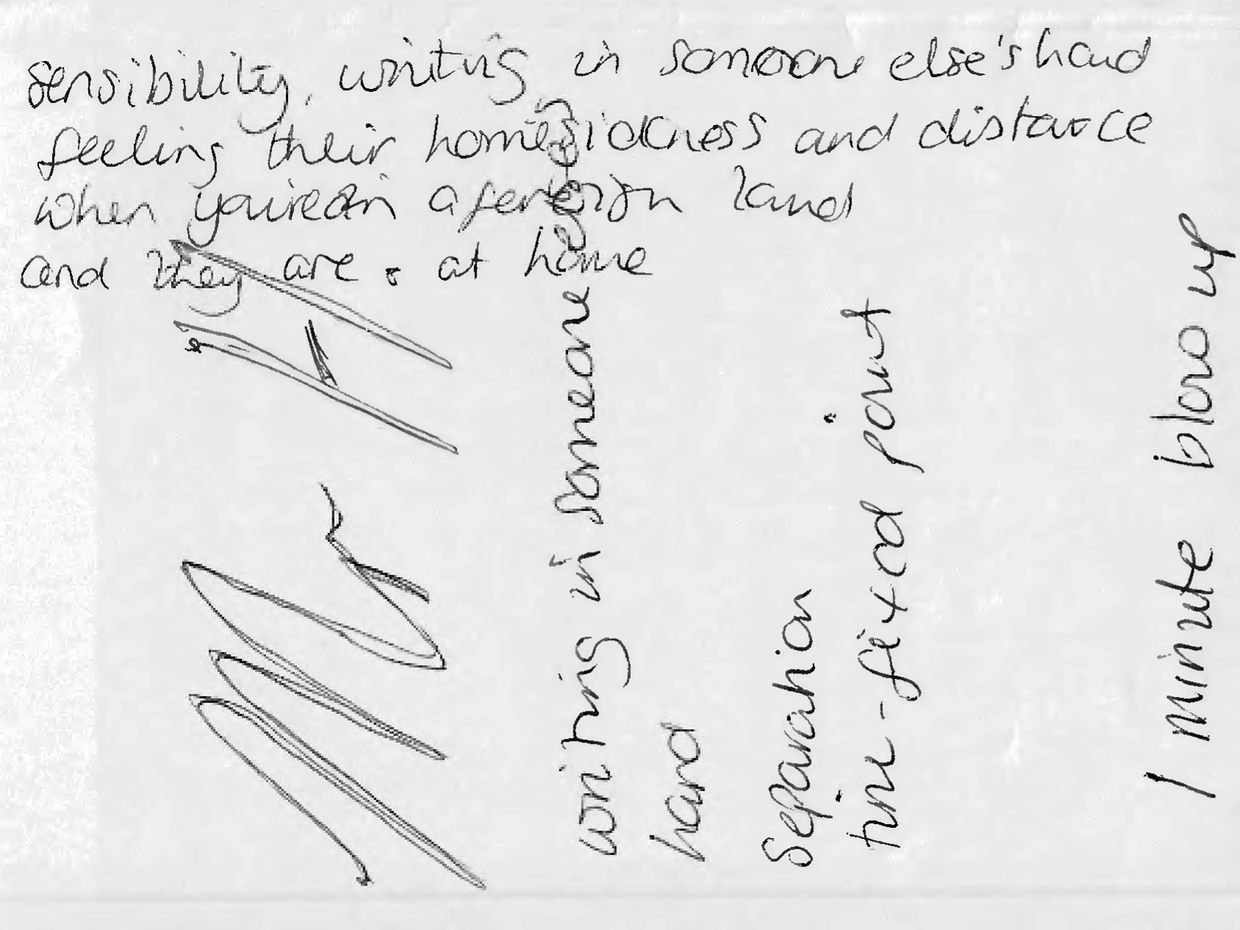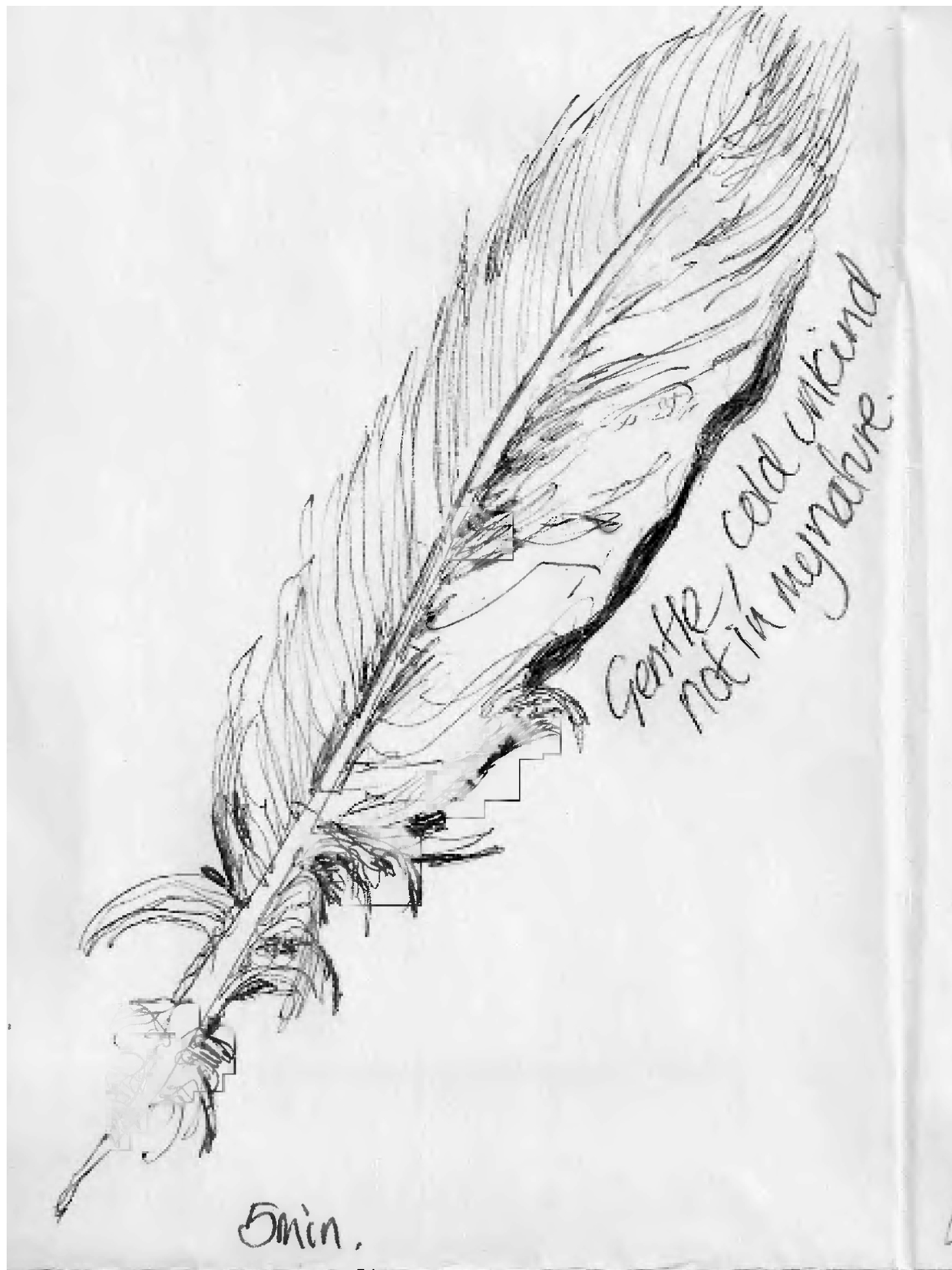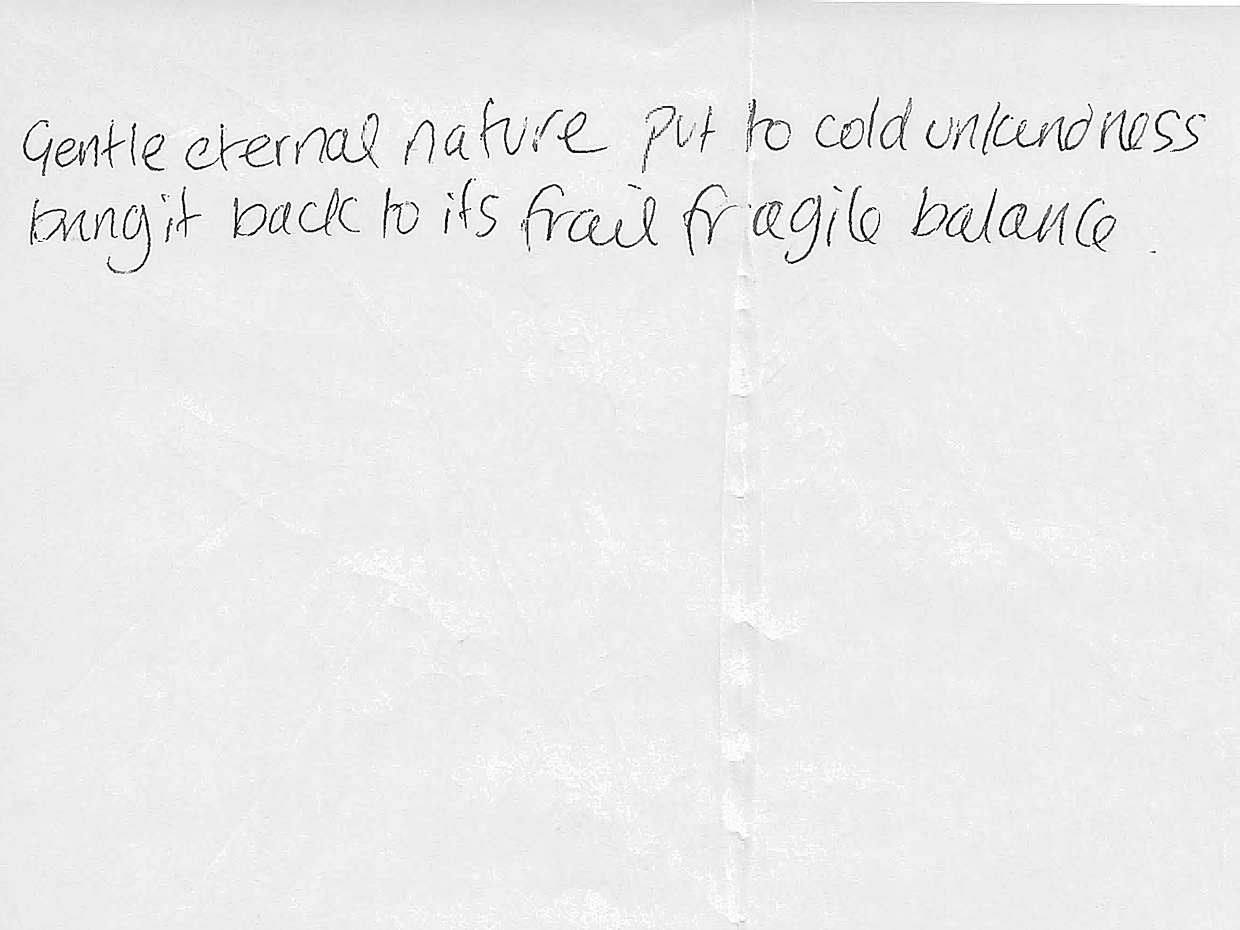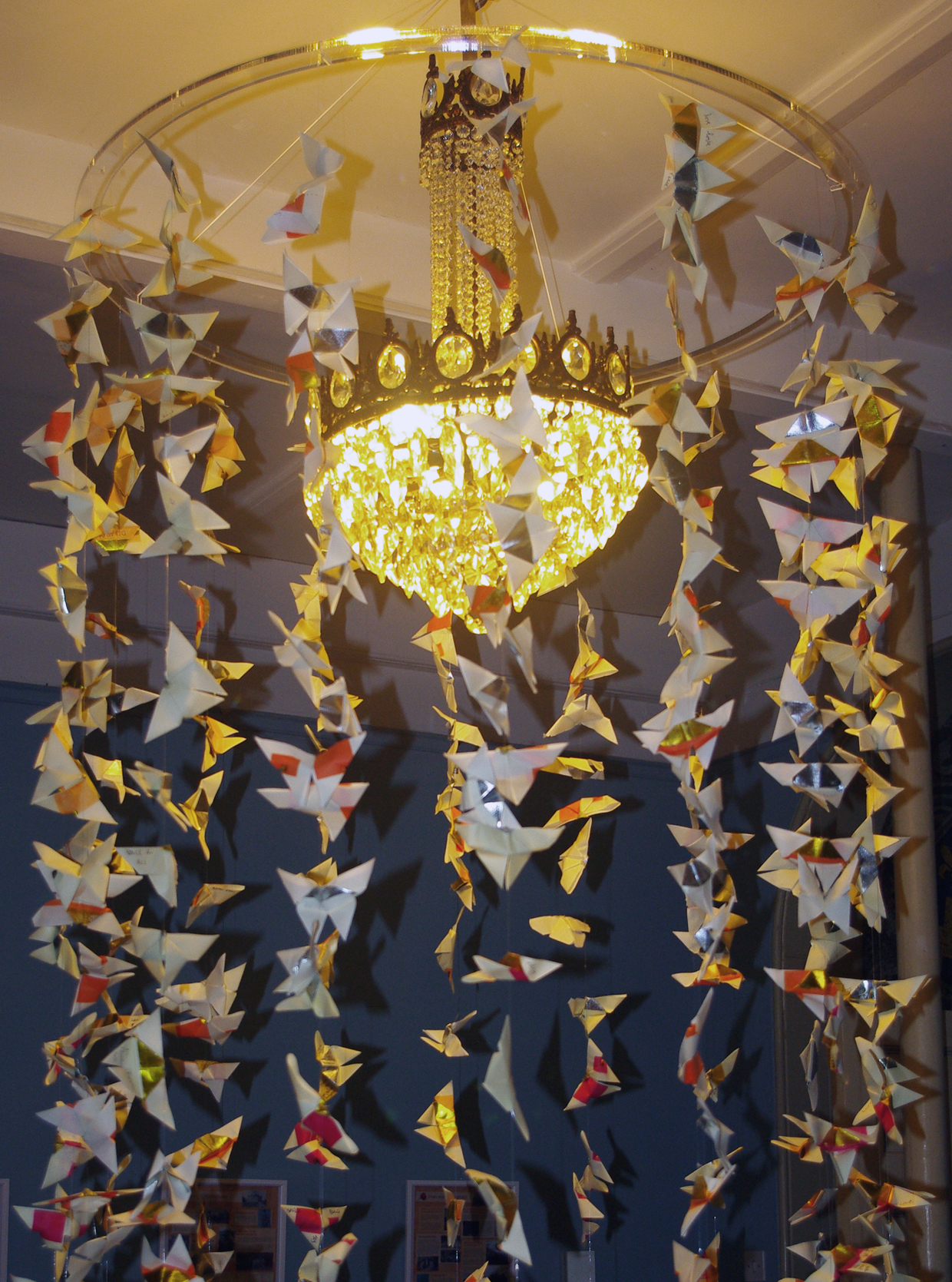 Prism, Empire Chandelier with Origami Butterflies, completed November 2018, Attingham Hall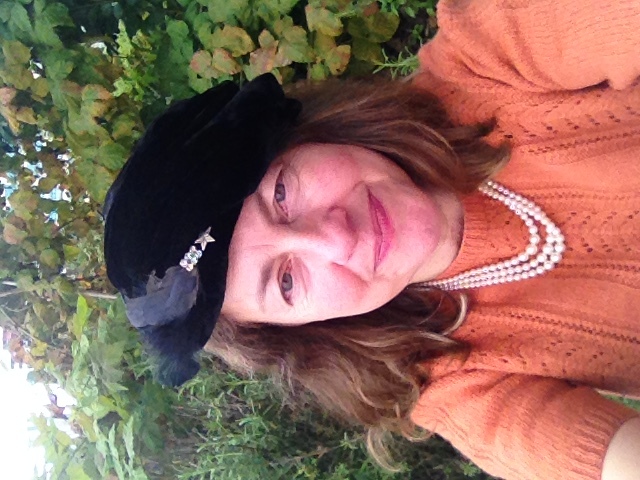 Jill Impey would like to thank all participants and organisations for thier part in this project.