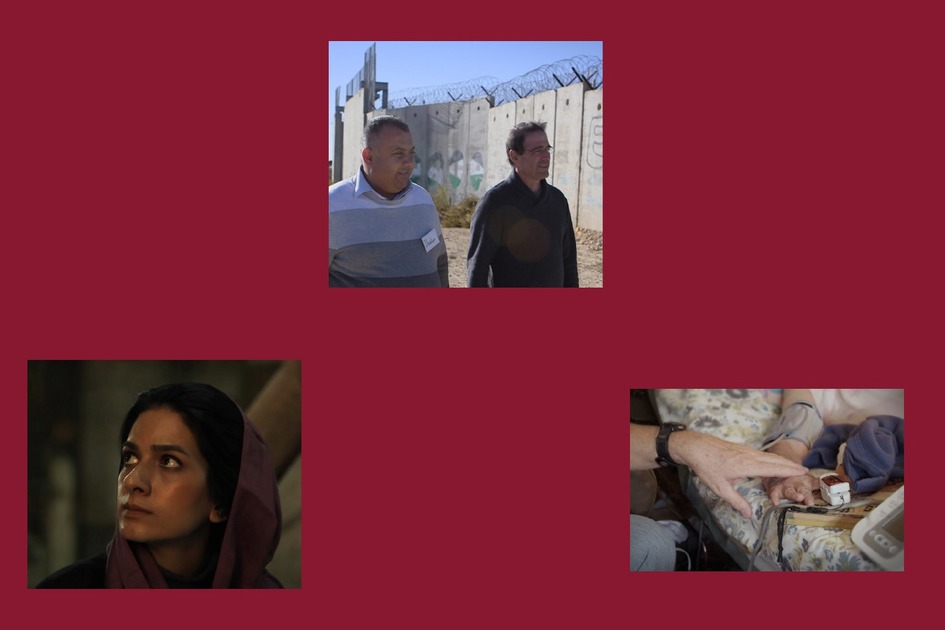 The Providers
Year: 2018 |
1 hour 25 min
Genre: Feature Documentary
Language(s): English
Directed by: Laura Green and Anna Moot-Levin
Country of Origin: United States
Set against the backdrop of the physician
shortage and opioid epidemic in rural
America, "The Providers" follows three healthcare
providers in northern New Mexico. They work at
El Centro, a group of safety-net clinics that offer
care to all who walk through the doors,
regardless of ability to pay. Amidst personal
struggles that reflect those of their patients, the
journeys of the providers unfold as they work to
reach rural Americans who would otherwise be
left out of the healthcare system.
With intimate access, the documentary shows the
transformative power of providers' relationships
with marginalized patients.
Hotel Everest
Genre: Short Documentary
Language(s): English
Directed by: Claudia Sobral
Country of Origin: United States
"Hotel Everest" is a story about individuals who
have the courage to overcome ancient hatreds,
fear and mistrust to find a better and more
peaceful way for themselves, their communities
and their families. They come together to
understand the humanity in "the other," and
forge connections that promote empathy,
understanding and, in their wildest hopes,
peace. The film is not a historical account of
the Israeli/Palestinian conflict but a
contemporary, experiential film about
iving within it.
Emigration
Genre: Short Narrative
Language(s): Persian
Directed by: A. Hassan Keivan
Country of Origin: Iran
A sculptor and her family are emigrating from
Iran, but before leaving the capital, the city
council commissions her to create a public
sculpture. She accepts, as her heart is not yet
committed to leaving. Meanwhile, her husband
and son leave ahead of her. She talks to them
often. She suspends her classes at the university,
although some students still seek her advice at
her workshop. She begins work on the sculpture
while taking care of her elderly mother. After
finally committing to leaving, the sculptor
hesitates on the taxi ride to the airport and…
Join the conversation #NDHRFF18