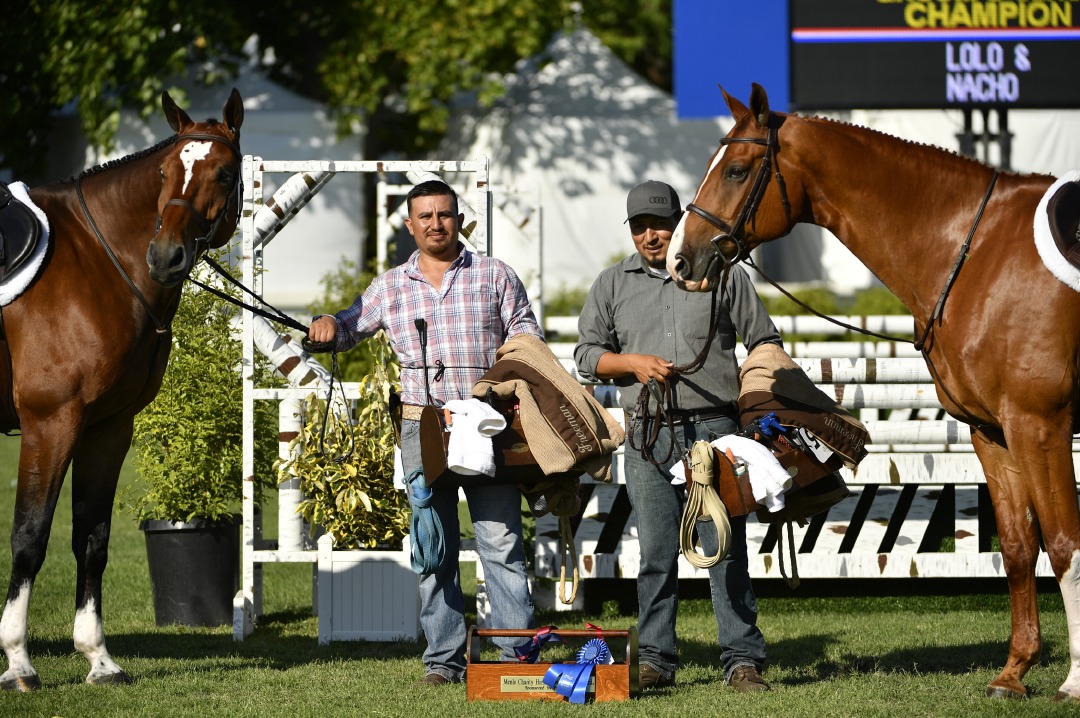 Grooms
are
the
rst
to
arrive
and
the
last
to
leave.
Without the groom's commitment and dedication
none of us would be able to participate in the sport
we love. The Groom's Class at Menlo
Charity Horse
Show,
Sponsored
by
FarmVet
gives
the
grooms
the
opportunity to shine in the show ring themselves, and
to be recognized for their hard work day in and day out.
After close inspection of Lolo Godoy and Nacho
Mata's immaculately presented horses (Mystere, owned
by Amy Hilmer and Charming 25 owned by Payton
Freeman), tack, scrim sheets and grooming boxes, the
grooms
were
judged
on
overall
turnout
of
the
horse,
Northern Run Grooms Are A Class Act
contents of their grooming box, their understanding
of their role and knowledge and capabilities in
presenting a horse ready for the show ring. After much
deliberation, the judges determined that a tie for the
blue was in order.
The pride that these gentlemen take in their work and
the love they have for
the
horse
is
undeniable. It was
wonderful to see their excitement in winning and both
gentlemen relayed how much they enjoyed their work
and that they presented their favorite horses. Lolo and
Nacho are both highly respected members of Cindy
Brooks' Northern Run team.
Northern Run's Lolo (L) & Nacho (R) Photo ©Alden Corrigan Media