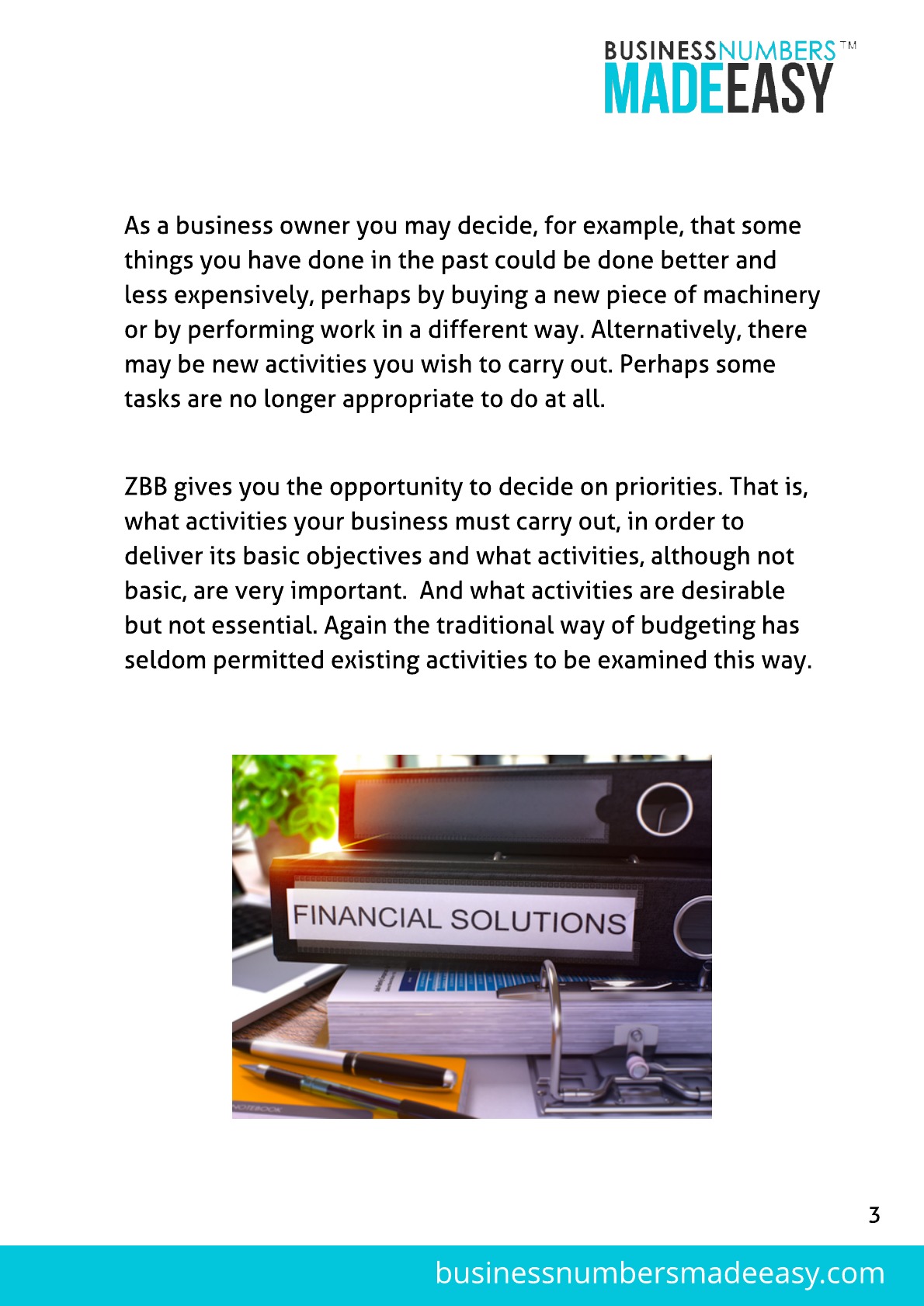 1
3
businessnumbersmadeeasy.com
As a business owner you may decide, for example, that some
things you have done in the past could be done better and
less expensively, perhaps by buying a new piece of machinery
or by performing work in a different way. Alternatively, there
may be new activities you wish to carry out. Perhaps some
tasks are no longer appropriate to do at all.
ZBB gives you the opportunity to decide on priorities. That is,
what activities your business must carry out, in order to
deliver its basic objectives and what activities, although not
basic, are very important. And what activities are desirable
but not essential. Again the traditional way of budgeting has
seldom permitted existing activities to be examined this way.