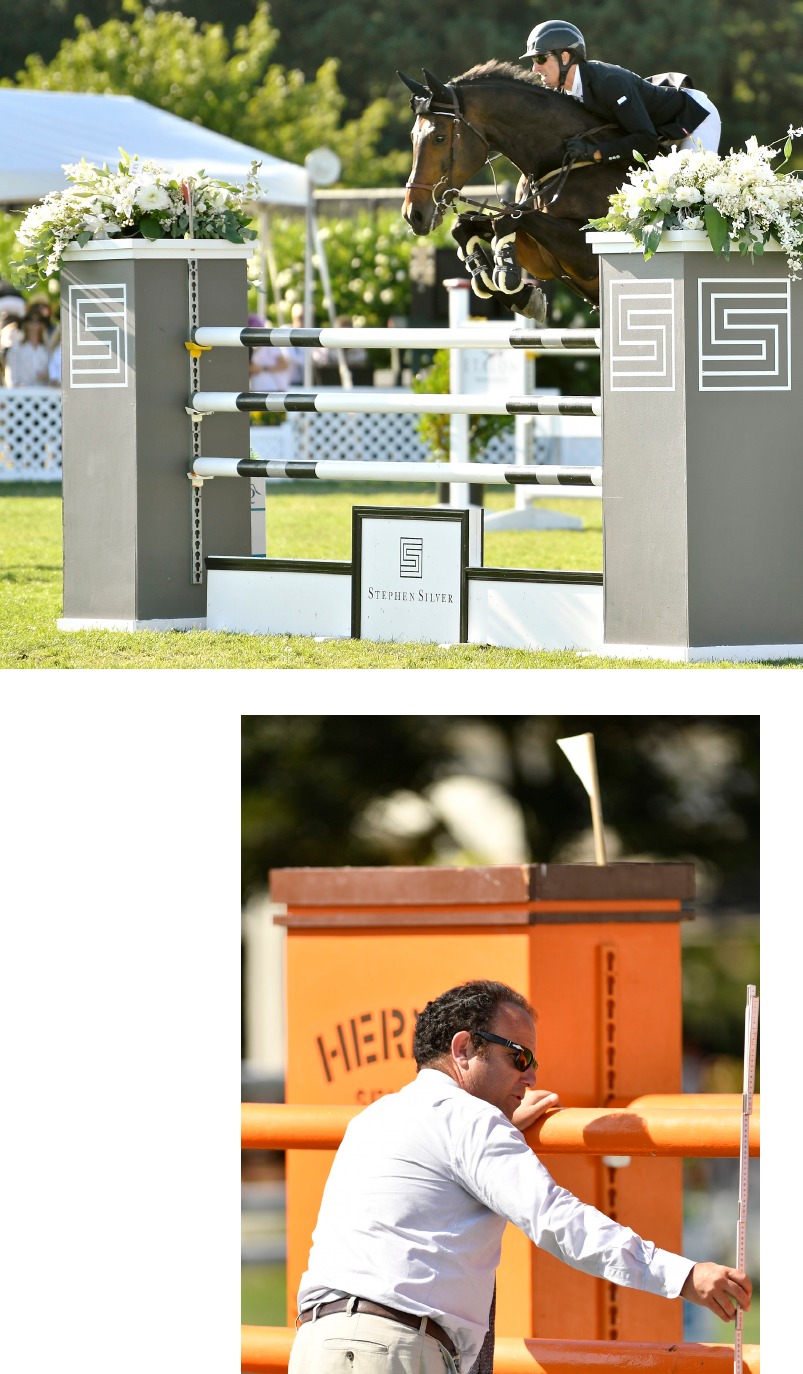 A Grand Prix Course by
Design
Course Designer Bernado
Costa Cabral set a beautiful
course on the Grass Jumper
Field, challenging the
riders and their horses
distances.
"I wanted to make it a
difcult test
this evening,
but I also want to make it
fair for the up and coming
riders and the younger
horses, it was such a mixed
group, so I was happy
with fourteen clear, better
fourteen than two, Cabral
laughed. I thought that the
younger group had a good
experience and did well.
When I have a larger jump
Course Designer - Bernado Costa Cabral Photo ©Alden Corrigan Media
Winner of the $40,000 Stephen Silver Grand Prix Harley Brown & Mylord Cornet
Photo ©Alden Corrigan Media
off group, I make sure that the jump off is not too
quick on purpose, this allows the good horses to
have a chance, not only the fast horses that were
lucky to go clear today. I make sure that the fences
are big enough that it is jumping rst and speed
second."
Harley Brown and Mylord Cornet Secure the
Win in the $40,000 Stephen Silver Grand Prix
The jump off in this year's event required riders
to take a huge risk in increasing their speed, as the
course required a steady ride, yet every attempt at
acceleration could risk a rail. Brown pushed the
limits and managed to set a time that was hard to
beat. Many were bitten by a rail as they attempted
to knock Brown off the top spot. In fact, amongst
those trying to set a faster time were students
under Brown's tutelage.
"That was fun. Mylord Cornet is a strong horse
and he was great this evening. I had a bunch of
kids riding in the Grand Prix too, so it has all been
a bit of a blur. For me the whole evening went