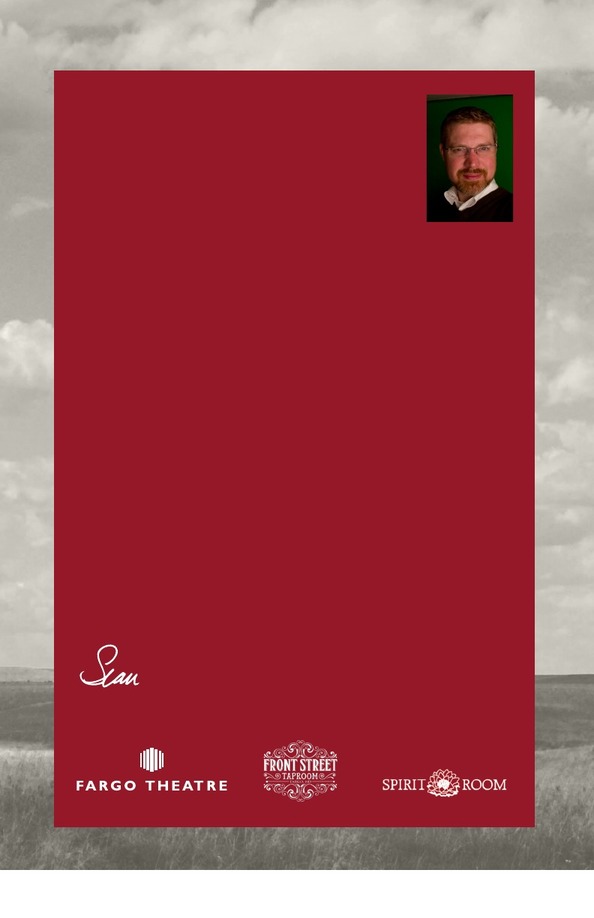 Welcome.
When we started this journey a year ago in November
2016, we had a simple goal: to provide a forum for
lmmakers and artists who were documenting human
rights violations and social injustices through their work.
We weren't sure what kind of response we would get to the rst
lm and arts festival of its kind in North Dakota. We were pleasantly
surprised to receive nearly 120 lm submissions from over 29 countries, and
art submissions from over 20 artists from ve dierent cities in two states.
And we were overwhelmed by the variety and quality of works submitted.
e lms you'll see this week at the Fargo eatre include work from North
Dakota, from across the country and from around the world. We're grateful
to be able to represent so many dierent viewpoints. e nal schedule of 22
lms represents eight countries.
e artwork from painters, photographers, illustrators and sculptors on
display at the Spirit Room includes the work of over 20 talented individuals
from Bismarck, Edgeley, Grand Forks, Fargo and Minneapolis.
On behalf of the entire team, it is my pleasure to welcome you to the very rst
North Dakota Human Rights Film & Arts Festival right here in Fargo. ank
you for supporting the important work of these lmmakers and artists.
We hope you enjoy the programming our Jury has selected for you, and we
hope that you leave the festival inspired by the individuals working to protect
our fundamental human rights.
With love and respect,
2017 Festival Chair,
Executive Director, e Human Family
JOIN THE CONVERSATION AT #NDHRFF17
3