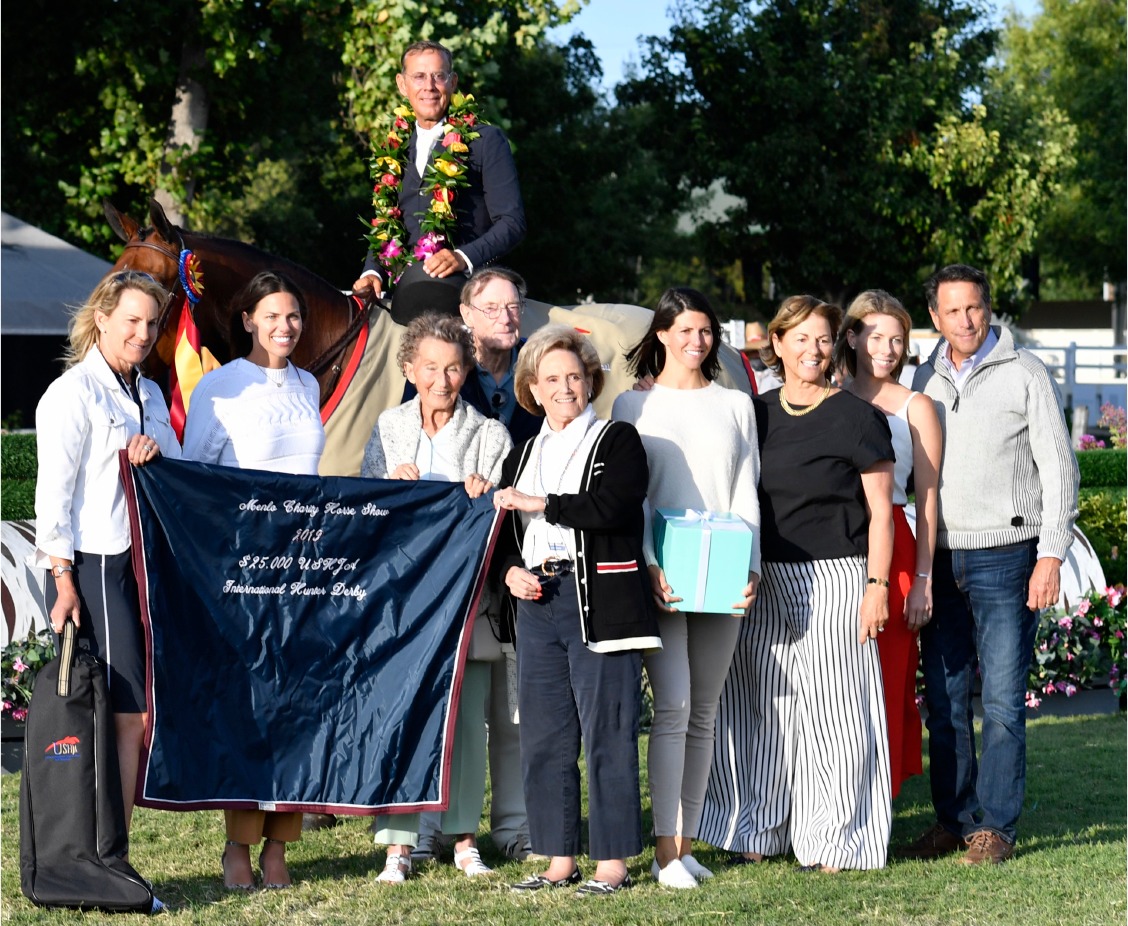 John French returned to the Grass Hunter Field after
sitting out the 2018 event due to injury. John had the
ride on friend and client Kristen Hiller's Center Court.
It is clear that strong relationship built between horse
and rider remains rmly in tact, as the two have been
separated geographically for nearly a year.
"I am very happy. is is home for us" explained
Kristen, "My parents were able to be here, and they
have not seen Center Court (Billy) go in a while so it
was really nice. I could not be prouder of the team.
We have a huge support team. Pomponio Ranch has
been instrumental in bringing him back, along with
veterinarian Dr. Philippe Benoit and Crystal Glasser.
e horse was really happy which is the main thing for
us. Billy will now have two weeks rest before heading
to Canada to compete. He will then return for another
two weeks of rest before nishing the year in the desert.
John French & The Hiller Family ©Alden Corrigan Media
Billy will return to California where we can keep him
on a regime of preventive treatment with the team.
Something I learned from my ancé who plays Polo
professionally……to be preventative and not reactive."
John French was happy to return to Menlo with one of
his favorite horses, "is is a hometown show for me, I
trained here for twenty-ve years before moving south.
I think this is my 32nd year coming here, Monterey
was my rst show then Menlo was my second before I
even moved here. So, it is special, I see a lot of people
that I have helped and trained twenty, thirty years ago,
I just love the venue and they do a great job decorating
the jumps for the class. It is really pretty, and it was
nice for the owners as they are from Atherton and they
don't get to see their horse show that often. eir entire
family, grandparents, everyone came to see him. I am
really pleased that they came to watch, and we were
able to win. To win again this week is really great."