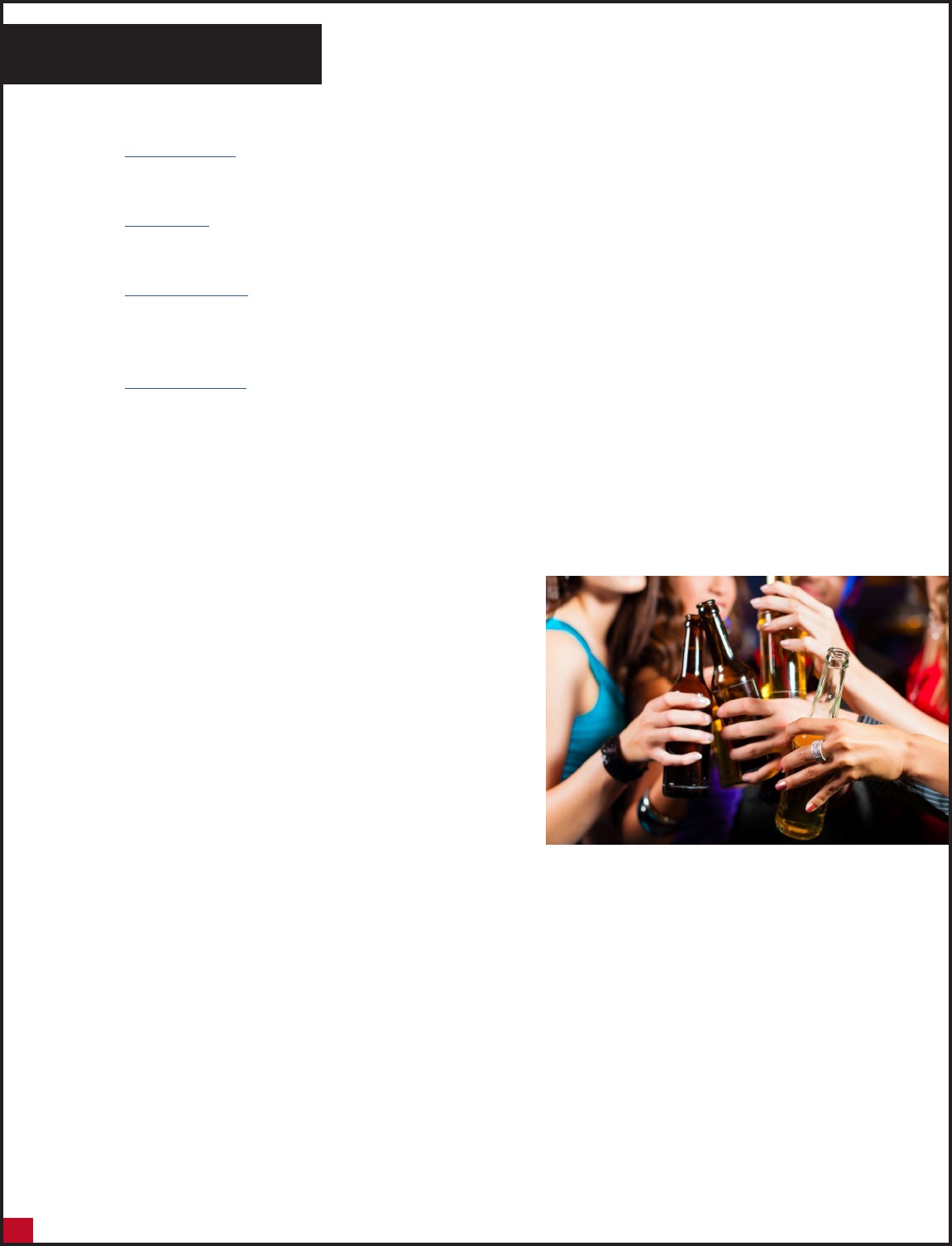 4
HEALTHY HABITS —
Encourage your student to take a
moment to breathe amid the stress of college life! When life gets
crazy, we don't have to let it make us sick. Here are some things
your student can do to keep healthy in today's hectic world:
Plan Ahead.
Sit down and make a weekly schedule, which
provides a feeling of control, order, and structure.
Exercise.
Sometimes we just need endorphones. Encourage your student to just
say "no" when their schedule is full, but make workout time a priority.
Eat Healthily.
Encourage your student to plan healthy meals in advance. Packing a
healthy lunch the night before and sticking it in the fridge to grab on their way out can
let them rest and relax during their lunch hour instead of standing in line for food.
Get a Hobby!
All work and no play can cause physical and mental burnout
Encourage your student to nd something they enjoy doing and set aside a couple
of hours each week to do it. Stress relief strengthens the immune system. They'll
feel better, get sick less often, and have more energy to do what has to get done.
1
2
3
4
BINGE DRINKING —
As a parent, when your student is away from home for possibly the rst
time for this length, this might be a probing question: Is a college house party really lled with kegs
and drinking games as our pop culture tells us? Is this the exception rather than the rule?
Penn State professor Je Hayes says the answer is
complex. Data from over 100 colleges, collected by
Hayes and colleagues, says that 56% of students do not
binge drink regularly. But this means that 44% do report
regular binge drinking.
Hayes believes that the key to helping students resist this
college drinking culture is to have alternative activities
and programs that are attractive. Hayes suggests that
many students participate in binge drinking because
it may be a reaction to what might be their rst taste
of freedom. "I think that there is part of a normative
developmental experience of going away to college and
experimenting," says Hayes. He continues, "They are pushing the boundaries for themselves."
Additionally, Hayes says that those who do participate in binge drinking report not remembering
what happened the night before and feeling guilt or remorse after binge drinking. Many students who
binge drink do not see it as a problem. "I see a number of students in my private practice," explains
Hayes, "and a lot of them are not seeking help for drinking problems. They are seeking help for
depression or relationship problems. The alcohol problems are present, but they don't think they have
a problem because they don't drink any more than their friends do."
But the silver lining in Hayes' research is that when someone who cares about a student— whether it
is a friend or family member— expresses concern about that student's excessive drinking, the message
tends to raise the student's own concern. "We don't have to assume a passive role as parents, faculty
members, resident assistants, roommates, fraternity or sorority members," says Hayes. "If you are
concerned about someone, expressing that concern, dicult though it may be, can put them on a path
STUDENT LIFE