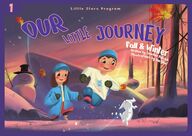 Return to flip book view
Our Little Journey 1
Page 1
Page 2
Page 3
Page 4
Page 5
Good morningGood morningGood morning to you How are youHow are youI'm fine, thank youGood MorningSon󰈇 1
Page 6
Good Af ternoonSon󰈇 2- Opening Circle SongGood afternoon Good afternoon Good afternoon to youGood afternoon Good afternoonGood afternoon to youWe're all in our places With bright happy faces And this is the way that we start our new class
Page 7
Son󰈇 3Good afternoon Good afternoon Good afternoon to youGood afternoon Good afternoonGood afternoon to youWe're all in our places With bright happy faces And this is the way that we start our new class Line up line up everybody line upWhen it's time to line upWe walk like thisFind a partnerJust like thisTwo by twoWe hold handsAre you readyWe were born readyFollow meFollow youLine Up
Page 8
Son󰈇 4Thanks to the EarthThanks to the Sun Thanks to the rain For all they have done To bring me my food So strong I will grow Loving in lifeFrom my heart I will showBlessingBreakfast,lunch and dinner-
Page 9
Son󰈇 5Cleaning timeCleaning timeClean clean clean clean EverywhereCleaning Time
Page 10
Son󰈇 6 I love to share this happy day With all of you my friendsAnd now it's time to say goodbyeI'll see you againGoodbye to you Goodbye to you and you and you and you Goodbye to youI'll see you againHappy Day
Page 11
AnnJackieDadMomFluf f y
Page 12
Page 13
Family FamilyF-A-M-I-L-Y l love my family F-A-M-I-L-Y Family Family F-A-M-I-L-YWe are a happy F-A-M-I-L-YFamily1Good afternoon Good afternoon Good afternoon to youGood afternoon Good afternoonGood afternoon to youWe're all in our places With bright happy faces And this is the way that we start our new class
Page 14
My name is Jackie. I am a boy.I am 5 years old.1Good afternoon Good afternoon Good afternoon to youGood afternoon Good afternoonGood afternoon to youWe're all in our places With bright happy faces And this is the way that we start our new class
Page 15
1My name is Ann. I am a girl.I am 4 years old.
Page 16
What is your name? My name isI'm aI'myears old.Nice to meet you!..1
Page 17
Page 18
1Jackie is my brother.Ann is my sister.
Page 19
d d a a d d r r u u o o s i s i s s i i h h T T This is o ur m om ThTihsisisio suoruprepte tF lFulfuffyfy 1
Page 20
This is our family. We love our family.1
Page 21
I like to see my family.1
Page 22
I like to eat with my family.1
Page 23
1I like to share my toys. We like to take care of Fluf f y.
Page 24
I like to read with Dad and Mom. 1I love a goodnight hug and kiss.
Page 25
Color by Numberredyellow green blue1111111112333445552222227brown11
Page 26
Page 27
My Day In the morning, I go to school In the afternoon, I play games In the evening, I eat dinner with my familyAt night, I go to bed with my favorite storyMy day, my day It's a wonderful day2
Page 28
I wake up in the morning. I go to school.SCHOOL2
Page 29
I eat lunch in the afternoon. I play games.2
Page 30
I go home in the evening. I eat dinner.2
Page 31
I brush my teeth at night. I go to sleep.2
Page 32
On the weekend, we go to the park.2
Page 33
We can play at the park.2
Page 34
Jackie can jump.Ann can run.Fluf f y can hop.2
Page 35
Mom can read. Dad can eat.2
Page 36
Page 37
What can Jackie do?Jackie can...What can Ann do?Ann canWhat can Fluf f y do?Fluf f y canWhat can you do?jumprunhop2Draw a picture
Page 38
Page 39
My BodyI have, I have eyes to seeI have, I have a nose to smell I have, I have ears to hearI have, I have a mouth to talk I have, I have hands to helpI have, I have feet to walk I love my body body bodyI love my body3
Page 40
earnosemouthfoothandleghaireye3 My Body
Page 41
I have eyes to see.I have a nose to smell.eyesnose3
Page 42
I have ears to hear.I have a mouth to talk.earsmouth3
Page 43
Page 44
I have feet to walk. I love my body!3
Page 45
What is this?It is an apple. It is healthy.3
Page 46
Is this healthy?No, it is not.Is this healthy? Yes, it is.3
Page 47
Do you like healthy food? Yes, I do.Do you like junk food? No, I do not.3
Page 48
Jackie and Ann go to the market. They buy food.3
Page 49
Help Jackie and Ann nd healthy food.3
Page 50
Page 51
My GardenMy little gardenIs where I like to hideMy little gardenWhat can I plant insideI can plant tomatoesGrow grow growI can plant carrotsGrow grow growMy little gardenIs where I like to hideMy little gardenCome with me inside4
Page 52
This is our garden. What do we want to plant?4
Page 53
I like red.I want to plant tomatoes.I like orange.I want to plant carrots.4
Page 54
This is a tomato.These are tomato seeds.This is a carrot. These are carrot seeds.4
Page 55
Page 56
The seeds need water.The seeds need sun.The seeds need love.The seeds need air.4
Page 57
The seeds grow growgrow!4
Page 58
We pick the red tomatoes. We pull up the big carrots.4
Page 59
Do you have a garden?It is your turn to plant your garden.4
Page 60
Color by Numberred yellow green blueorange12 3 4 523441455334124
Page 61
Page 62
Page 63
SharingSharingSharingI can share with my friendsShare with my friendsSharingfriends family neighbors5
Page 64
How many tomatoes do you have?I have tomatoes.5
Page 65
How many carrots do you have?I have carrots.5
Page 66
What can we do?We can share with our neighbors.?5park
Page 67
We can share with our friends.5
Page 68
What are you doing?I am making a gift basket.55
Page 69
Jackie and Ann are going to share the gift baskets.5
Page 70
They are going to the park. They are going to the library. They are going to the school.Our neighborhoodOur neighborhoodOur neighborhoodpark5
Page 71
They are happy. We are happy.Everyone is happy.5
Page 72
We like to share. Sharing is fun.Tomato soup!Share!Fun!I like it!5
Page 73
Help Jackie and Ann nd their way home!5
Page 74
Page 75
Page 76
Theme1:NatureTheme1:CommunityTheme1:NatureTheme1:CommunityTheme1:NatureTheme1:CommunityTheme1:NatureTheme1:CommunityTheme1:NatureTheme1:Community