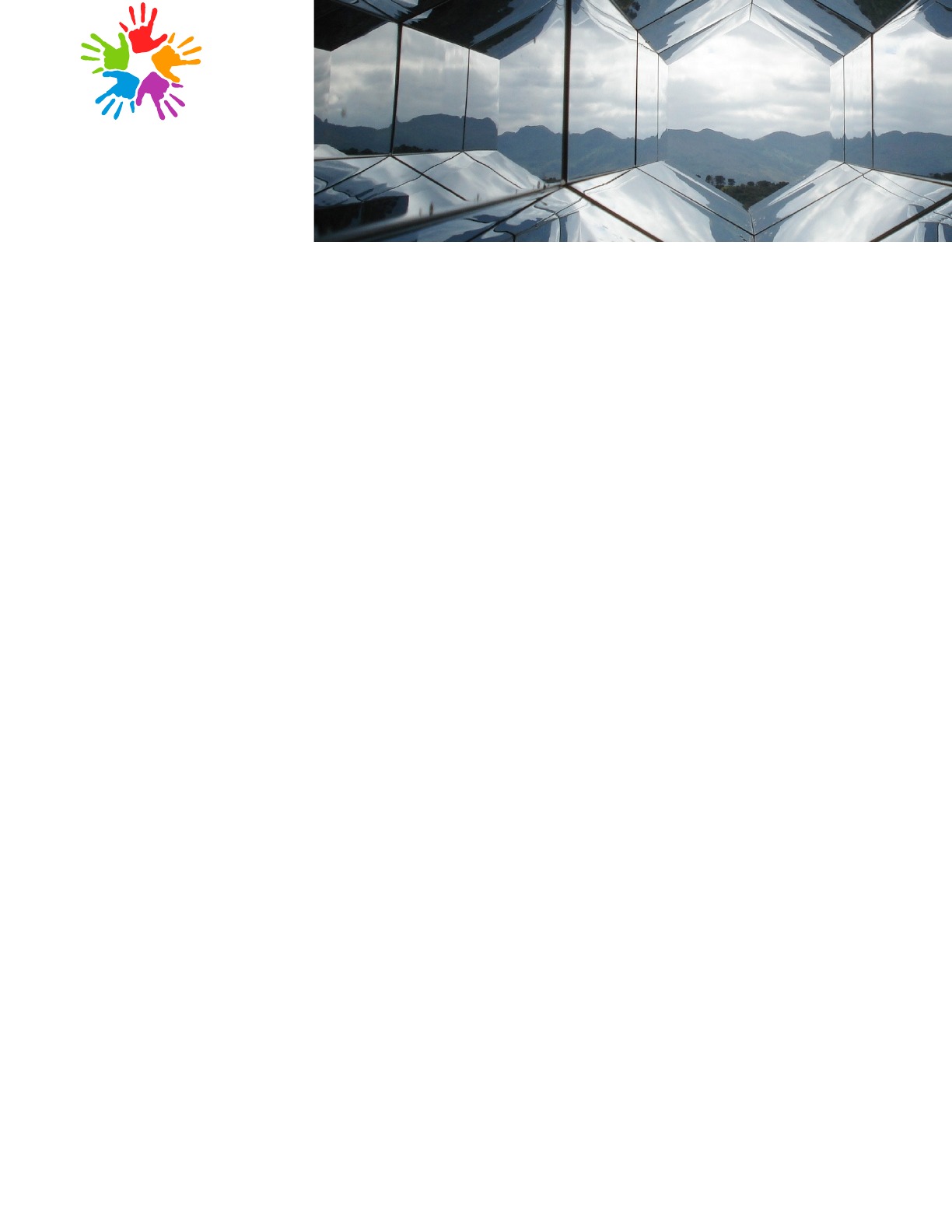 Rebecca Kosinski, Nicole Larson,
Abigail Macedo
In the climate of the world today,
many individuals are fighting a
constant battle between their core
selves and who society thinks they
should be. There are cultures and
practices being absorbed and lost in
what we collectively used to consider
to be a 'melting pot.' In reality, this
melting pot is now a hazardous way
of thinking that has resulted in one
small demographic's opinion of what
is right winning out above all others.
One of the many phenomena that
play a part in this loss of individuality
is a concept labeled by W. E. B.
DuBois as double consciousness, or
"...this sense of always looking at
one's self through the eyes of others,
of measuring one's soul by the tape of
a world that looks on in amused
contempt and pity."
The inner turmoil between deciding
which part of you to represent is
something I have always struggled
with. I will always acknowledge the
privilege that I have from the
whiteness of my skin; however, I
cannot deny the discrimination and
history of my ancestors. My father's
side of the family is from Brava, Cape
Verde, the smallest island off of the
Western coast of Africa. I have seen
firsthand the hardships that he has
gone through in order to make a living
and climb up the social ladder.
Double
Consciousness
Photo by drmakete lab on Unsplash
Society has created a mold that
continuously changes yet implies
there is a level of perfection we
should all strive to attain. This causes
people to have an altered, more
negative view of themselves. The
way we perceive others needs to be
more than just physical appearance
because people are much more than
their flesh. There is no specific label
to what perfection looks like. Instead
of imposing that there should be a
cookie-cutter type of person, we need
to fully embrace and celebrate our
differences.
On a larger scale, one of the most
important ways that we can celebrate
these differences--both as a society
and a small educational
demographic--is to learn. As the most
recent generation of university
graduates, we are coming into the
world en masse with information and
objectives that each previous
generation did not have. With this we
can begin to make a change, even if
it is bit by bit, and the best place to
start is right here in our collective
hometown, so to speak: Bay Path
University.
For example, when we used to visit him
we would see drastic differences in the
quality of life which left a lot of
comparisons to my mother's home. There
were times where we would be eating off
of the floor because my father did not
have the money to afford dining room
furniture. On the other hand, we had the
privilege of living with my mother in a
large house. There were even racial
discriminations on her side of the family,
where we as her children were referred to
as the "white cape verdeans."
These experiences not only make you
think that people of color are lesser than
those who are white, but also puts in your
mind that you should favor one side of
your family over another. When talking
about ethnicity I never know what to
answer. There have been times that I
have said I was mixed and it caused a full
on debate. I have even had to pull out
pictures to prove that, yes, the other half
of my family is darker skinned then I am,
and "oh look, here they are in our
homeland." Even though I have visually
witnessed racism in America I have never
gone through it myself. I never know
whether to just completely deny the fact
that I am more than just white in order to
shorten the conversation or give a full-on
genealogy lesson of my paternal side.
The fact of the matter is the world has
constructed a surface level meaning to
what a person should be like. It not only is
detrimental to those who do not look like
that image, but it gives a sense of
entitlement to those who do. This creates
a mental disconnect on how we should
approach others based on what we were
indoctrinated to believe.
The fact of the matter is the
world has constructed a
surface level meaning to what
a person should be like.
35