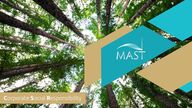 Return to flip book view
MAST CSR Brochure V2
Page 1
Corporate Social Responsibility
Page 2
IntroductionAt MAST, we are first and foremost committed to acting ethically in our everyday business. We want to go much further than that though and see CSR as an opportunity to use our skills, knowledge, relationships and our global expertise to make a positive difference to individuals, society and the environment. Building trust, being open and approachable, and acting with integrity are vital to achieving this. Our ambition ensures that we play our part in making the world a safer place to live and work for our customers, our employees and the communities we support. We seek to unlock social value that creates positive economic, environmental and social impacts. It is not about being perfect but about continually striving to become better. Championed by Phillip Cable, MAST CEO, our Social Value & Responsibility is supported by 'Our Vision' and 'Our Core Values' PRIME.To be an inspirational and innovative risk management and security company that is globally recognised and trusted.OUR VisionPRIME Professional Respect Integrity Morals EthicalCore Values:
Page 3
A Message from our CEOI am the CEO and co-founder of MAST and it is my responsibility for developing and implementing strategy. I have to be the face of the business and externally and internally set the right tone and culture ensuring that everyone buys into the strategy. MAST recognise our responsibility and the importance of supporting and contributing to our communities in which we live and work and consider CSR as fundamental to our continued success as we rapidly grow and are viewed as an industry leader of providing security services. For more than 16 years, MAST has focused on issues relating to the environment and social responsibility. Whilst we are proud of our heritage, we're even more excited about the future and the part we play in helping to protect our environment and the people living in it. We approach CSR as we approach our business in general in a well-planned, structured and measurable way. Based on input from our customers, employees and suppliers we have an increased focus on setting our objectives in 8 key areas which are summarised as People, Partnerships and Planet and the entire team have my full support and commitment to ensure that we focus on these.Phillip Cable LLM, CEOFocussing on areas where change can have the biggest impact is key. These 8 key areas include: ▪Employees ▪Health & Safety ▪Environmental Impacts ▪Sustainable Development ▪Relationships with Customers ▪Suppliers & Partners ▪Community Involvement ▪Ethos People Partnerships Planet " "LANDSEA
Page 4
EmployeesHealth & SafetyEnvironmental ImpactsRespecting the values of employees, providing good conditions of work and equal opportunities, improving employee satisfaction and through training, developing their intellectual capacity for their greater benefit and quality of life.Embedded in all activities and processes for the provision of a safe working environment, wherever that may be.Managing business development activities in order to maximise on recycling opportunities and minimise the risk of pollution, waste and nuisance to neighbours.Long term impacts arising from the communities that MAST interact with including energy efficiency of dwellings, transport, meeting social and economic needs.Suppliers & PartnersCommunity InvolvementBeing responsive to customer needs and providing a quality assured service that intrinsically incorporates all relevant legislative considerations.Treating Suppliers fairly. Charitable giving and engagement with local communities through funding, support and work experience programmes.Encouraging high standards of professionalism throughout the company and promoting best practice in respect of ethical behaviour.Relationships with CustomersEthosSustainable DevelopmentsOur Commitments
Page 5
Page 6
The MAST Leadership Team firmly believe that the dignity of every person must be respected. The highest standards of conduct are required of everyone regardless of seniority. Equality & Diversity is taken very seriously by MAST. We are committed to equality of treatment and opportunity. Everyone has the right to work without fear of intimidation, harassment or victimisation. It is reflected in our core values to which MAST ascribes. We all have a responsibility to treat our colleagues, contractors, suppliers and customers fairly with dignity and respect recognising their abilities and valuing their opinions regardless of gender, sexual orientation, marital or civil partner status, race, colour, nationality, ethnic or national origin, religion, pregnancy, maternity, disability or age and provide an equal, fair and supportive environment for our diverse teams. Diverse teams promote creativity. Innovating requires different perspectives, different ideas and different experiences, at MAST we want to help our employees build long and rewarding careers and it's working, we retain our people.Equality & Diversity
Page 7
People Agenda BusinessMAST's people agenda and our continued investment in our employees has been key to our success to date. We have a particular pride in our reputation and recognise that this has been built through the commitment, skills and dedication of our employees. In order to ensure this enviable reputation is maintained we want to ensure our organisation is an 'inspirational and innovative' place to work and we will continue to value, motivate and support our people.Providing safe working conditions and environment Training our employees to perform to the best of their abilityInvesting in their well being Supporting our employees with long and rewarding careersPaying our employees the Living Wage A reward and recognition programmeMotivating and engaging our employeesOffering enhanced benefits
Page 8
Employee WellbeingMAST is on a mission to create a better society and is committed to improving the mental health and wellbeing of our employees to ensure they succeed in life and work. Our partnership with Perkbox supports us in nurturing talent from within the MAST family. The range of perks on offer means there is something for everyone to complement any lifestyle and shows our employees that they are really valued. All of our employees have a wide range of employee benefits available to them, including health insurance, discounts and freebies. Our employees will also have access to a wellness hub which has been designed to enhance financial, emotional and physical wellbeing. We also offer our employees unlimited access to a 24-hour assistance helpline where they can discuss both work related and personal issues and free financial advice.
Page 9
Employee EngagementWe are an equal opportunities employer, encouraging an open, friendly and supportive environment, and know motivation is essential for keeping a positive work ethic and mindset. We have a fantastic group of people working for MAST and we want all our employees to feel appreciated, engaged and valued which in return will create a more productive, healthier and happier company culture. New ideas and suggestions that can impact our business and the service we provide to our clients in a positive way can often come from the security staff themselves. As most of our employees are field based working on various locations across the UK, allowing them input and the opportunity to share their suggestions is a fundamental way of ensuring their voice is important to us, keeps them motivated and generates fresh new ideas. As part of our commitment to ensure we provide a healthy working environment that promotes our employees' wellbeing, is taking the time to listen to their views. All our employees are encouraged to take part in our employee survey.If our hopes of building a better and safer world are to become more than wishful thinking, we will need the engagement of our employees more than ever!
Page 10
Employment OpportunitiesWe are a global business. But we never forget the local communities we work in. MAST focus on improving employment opportunities in local communities, creating links with local schools, delivering training and supporting apprenticeships is part of who we are. Kickstart Scheme We are proud to be supporting the 'Kickstart Scheme', which we hope will help introduce talented young people to the world of security, reduce youth unemployment and open the doors to a whole range of opportunities available within the sector. Working closely with the Security Institute and supporting this programme will attract and welcome the diverse talent amongst young people, (16-to-24-year-olds) in the UK. Many young people may not have even considered a role within security but there are a wide spectrum of roles that fall under the security umbrella and lots of potential opportunities for young people to establish a successful career. Forces Friendly Employer MAST is committed to supporting those who serve or have served in the armed forces and many of our employees have a military background. Reservists and veterans bring a variety of transferable skills and qualities to the civilian workplace, developed throughout their military careers. MAST has been a proud signatory of the Armed Forces Covenant since 2018 and it is our pledge to those who have served in the armed forces that they will be treated with fairness and respect.
Page 11
MAST is very proud to be a Corporate Partner for Britain's Leading Organisation for security professionals, The Security Institute. We have been working closely with the Security Institute to promote the highest possible standards of integrity and professional competence in the business of security, to bring quality to the sector and confidence to society. We stand committed to continuing professional development for all our security personnel and support the mission that all security professionals are recognised as being equal standing to professionals in other categories. Supporting local communitiesAdam comes from a Royal Military Police Close Protection Unit background, including international deployments to Iraq, Afghanistan and operational management for the European Commission in the middle east. Through his experience and knowledge Adam is part of the 'Security Institute Mentoring Scheme' which offers help and advice on a one-to-one basis. Adam encourages and helps individuals to empower their personal development, identify and achieve career goals, highlight and correct gaps in generic skills and increases their confidence. Phillip is the Chair of Governors of Abbs Cross School which is part of the Loxford Trust. MAST is also proud to support 1 Hour Project, an organisation in the UK which is on a mission to positively impact 1000+ students achieve their full potential. Our leadership team donate their time to help students from less advantaged backgrounds who typically have limited access to professional networks.. Phillip and the wider leadership team also regularly deliver presentations, provide support and mentor pupils offering advice and guidance on career opportunities within the security, military or maritime sector. Phillip served in the Royal Navy for six years as a Warfare Officer before returning to the Private Sector where he completed a Master's Degree in Maritime Law and worked as a consultant in the security sector before setting up MAST in 2005. Phillip Cable LLM CEOAdam is a Chartered Security Professional and has a combined 15 years' experience across senior roles in the military, private and corporate security sectors. Adam Usher MSyI Director of Physical Security
Page 12
Page 13
Supporting Charities – Veterans AidThe founding shareholders of MAST have long been supporters of charity and MAST has always worked closely with ex-servicemen and women and many of our employees have also served in the Armed Forces. Therefore, in selecting a charity it was important to us to maintain that link. MAST's chosen charity is Veterans Aid (VA). All of our fundraising proceeds are donated to Veterans Aid. In supporting VA we hope not only to help access much-needed donations but also to raise awareness and inform a wider audience of the plight of those that find themselves homeless and in crisis.The charities vision is to enable sustainable independent living but of course, this can take, weeks, months and even years of investment. They start with the provisions of food, clothing and shelter. Further support such as counselling, rehabilitation and medical treatments may also be required, as well as education, developing new skills and identifying employment opportunities before the veteran is ready to move into a new home.
Page 14
Supporting Charities – Suited & BootedWorking in partnership with Uniform Express, one of our long term suppliers, MAST are delighted and proud to be supporting the charity 'Suited & Booted' by donating quality suiting to vulnerable, unemployed and low-income men which in turn helps them return or get into employment. The London based charity Suited & Booted is a phenomenal small organisation which provides clothing for vulnerable, disadvantage, low income men for job interviews. Not only do they dress their clients for interviews but guides them through the whole interview process offering them advice and boosting their confidence making sure they look and feel the part. The charity which rely on volunteers, financial contributions and clothing donations ensure each of their clients are given the fresh start which they deserve.
Page 15
Page 16
MAST are committed to ensuring we do all we can to protect our environment and take reasonable steps to becoming a sustainable organisation. We are consistently bringing in measures to actively reduce our carbon footprint by reducing our waste, implementing specific recycling bins at our Head Office and client site locations where possible and encouraging our employees to work from home to reduce unnecessary travel.Protecting our PlanetMAST is passionate about doing all we can to be socially and environmentally responsible and we are very pleased to confirm that we can offer our clients a suit option made of polyester using recycled plastic bottles. It takes 45 recycled bottles to make one suit, so that's 45 less bottles ending up in our oceans. The collection will also be competitively priced making it accessible for all budgets. This will create the biggest and most positive environmental impact to reduce the plastics that are having such a negative impact on our oceans and marine life. LANDSEA
Page 17
Circular Cycle of MAST Uniform
Page 18
mast-security.com/corporate-social-responsibility/ Making the world a safer place to live & work