Shouldn't your trifold brochure be this good online.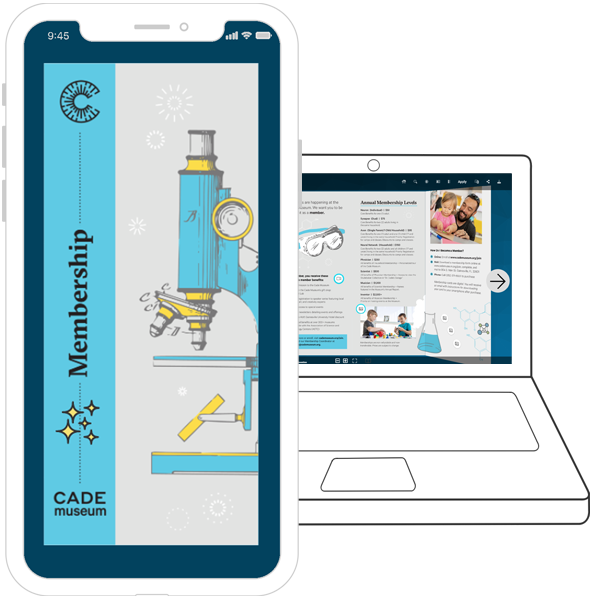 So much better than sharing a PDF.
You might think "I just attach my trifold PDF in an email when I want to share it, or give them a link on my website". Sure, that's easy for you. But what about your customer?
First, attachments in email suck. You get that knot in your stomach, check the email address, and cross your fingers you aren't downloading a virus. And forget about sharing it on a social network.
Second, PDF trifold brochures look terrible. Your first panel is last, and your content is revealed completely out of context. You're forcing your customer to do the mental gymnastics to reorder your content.
If you're trying to influence and impress your customer, you need to start sharing your trifold brochure online the way it was meant.
Superpowers for your brochures.
Simplebooklet can take your trifold brochure, unlock its creative value, and give you digital superpowers.
All you do is take the PDF version of your trifold brochure you send to your printer and upload it on Simplebooklet. Add your logo and contact information, then start sharing. Take it further with our easy to use, drag and drop buttons and content enhancers.
Simplebooklet automates everything else. Search discovery is optimized with meta and structured data. Links get activated. And you'll have one tap sharing to all your favorite social networks, email, and other digital channels you use to reach your customers.
Some of the 500,000+ organizations using Simplebooklet