Get Your Print Newsletters Into The Hands Of Your Online Audience
You've got a newsletter you get printed and mailed to your select audience. Your audience may be members of your club, a customer list you maintain, or your employees. Every week, month, or quarter, you faithfully collect content and use your preferred authoring tool to create the newsletter (word, indesign, etc). When it's ready, you send the PDF file off to your print company to print and mail out to your audience. It's a time tested and effective way to keep your audience up to date.
However, you can't avoid the fact that people want to read your content online, now more than ever. Its where most people consume their news and stay in touch with their community. You need to serve these onlinr people with your great information as well. Plus, you want to take advantage of expanding your audience while enjoying the huge cost savings of distributing your newsletter digitally.
This is where things get tricky. You've got a couple of questions to ask yourself.
How can I reach my online audience without having to add additional work producing and distributing my already completed print newsletter?
How do I make access to my online newsletter frictionless for my audience?
Which digital channels will best reach my online audience?
How can I make the presentation of the newsletter to my audience engaging and impressive?
Once you've answered all these questions, you'll know you have a solution that services your online audience just as well as you currently do with your offline audience.
Putting a print newsletter online with the least amount of effort
You've got the PDF version of your newsletter on your computer, now you need to get it online. If it's too difficult or cumbersome for you to get your newsletter online then you'll never do it on the weekly, monthly, or quarterly schedule a newsletter requires.
Do a Google search for online newsletter and you'll get a long list of services like mailchimp, constant contact, mad mimi, and more. The problem with these services is they expect you to reformat and change the way you design your newsletter. That means work, lots of it. You'd be forced to create two versions of your newsletter, an online and print version. You probably don't have the time or resources to do this.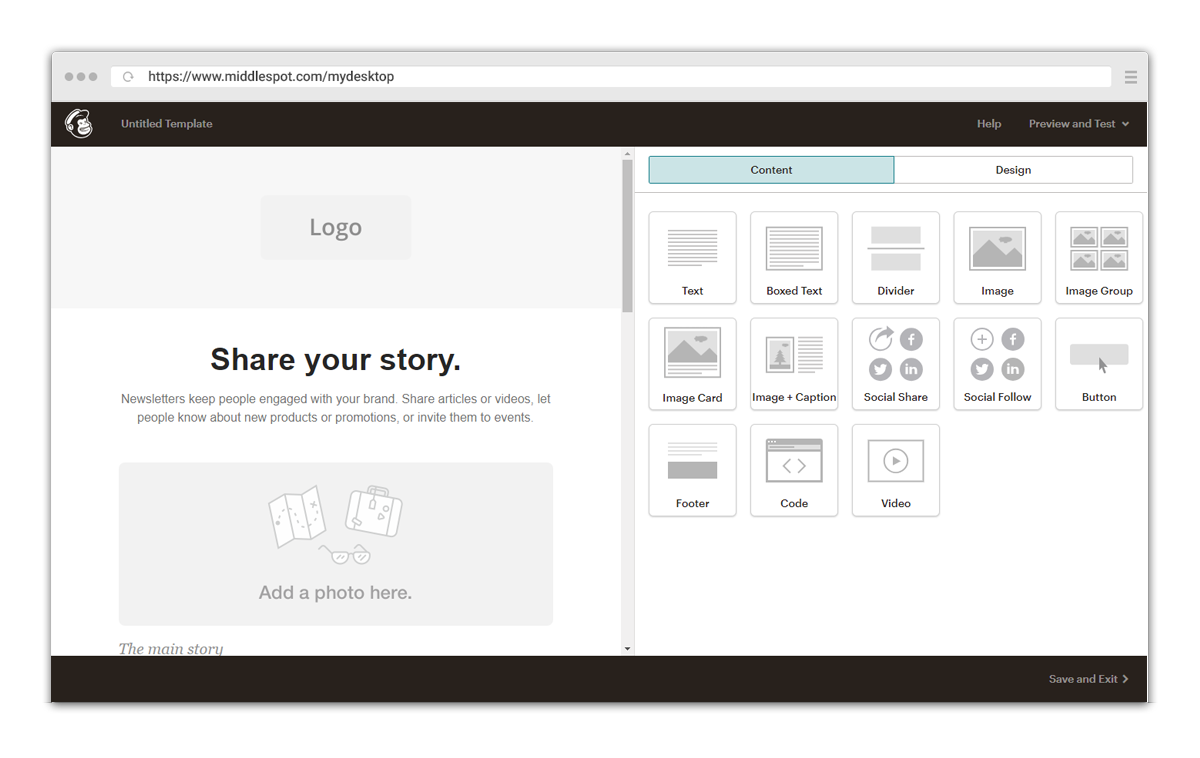 This is why most people fall back to emailing out a PDF attachment (the same file you send to the printer to create the offline version of your newsletter). Or add a link to download the PDF newsletter from their website. These are both terrible solutions.
PDFs are large files and can be difficult to send as email attachments or download
No one likes to open an attachment in an email or a download for fear of a virus
PDF viewers display your pages in a flat, generic, boring presentation
This hardly makes someone want to read your newsletter. It shows you don't really expect your audience to read the content, you just wanted to hit a distribution metric.
It doesn't have to be this way. Let's consider alternatives that will bring your print newsletter to an online audience with as little effort as possible on your end while also creating an impressive, professional reading experience for your audience.
Removing the friction for you and your audience
A service like simplebooklet can make it dead simple to get that print newsletter online. You upload the print version (PDF, word, or doc file) of your newsletter and simplebooklet automatically turns those pages into browser friendly web pages.
Your newsletter gets its own dedicated microsite with its own easy-to-remember weblink. You don't have to worry about hosting, formatting, or changing anything in your newsletter. You upload your newsletter file (the same one you send to your printer) and voila, you've got an online newsletter ready for distribution.
This beats a PDF attachment or download any day.
A simplebooklet newsletter is a simple link you can tap to open.
The pages have been optimized for online viewing, so very low bandwidth requirements for the viewer.
Now your newsletter is available from a single tap, not a forced download, or even worse, a proprietary viewing app. Your audience is reading your newsletter as easily and quickly as possible.
Making sure your audience is impressed
You want your reader to know you care about their experience reading your newsletter. A traditional PDF viewer always falls down on this front. The reading experience should be consistent across device types (mobile, tablet and computer) and reinforce your brand. Plus, you designed your pages to be opened and displayed in a certain way, so the presentation of those pages online should be the same.
With simplebooklet, you can customize the microsite your newsletter is displayed on.
Add your own logo and url
Customize your page transition
Customize your own background
Configure your own navbars and support menus
Add call to action content buttons and embed multimedia content onto your pages
Create a table of contents
Encourage readers to reach out and contact you
All of this leads to a unique and visually appealing reading experience for your audience. Compare that to opening a PDF file and scrolling vertically through your newsletter pages.
Create an archive Gallery
One of the cooler features of simplebooklet is you can create a dedicated page that displays an archive of all your newsletters. You set up a custom domain and curate the newsletters and the order that they appear. You then get a unique weblink to share and can embed it on your website. Plus you can make multiple newsletter galleries that you share on specific topics or timelines.