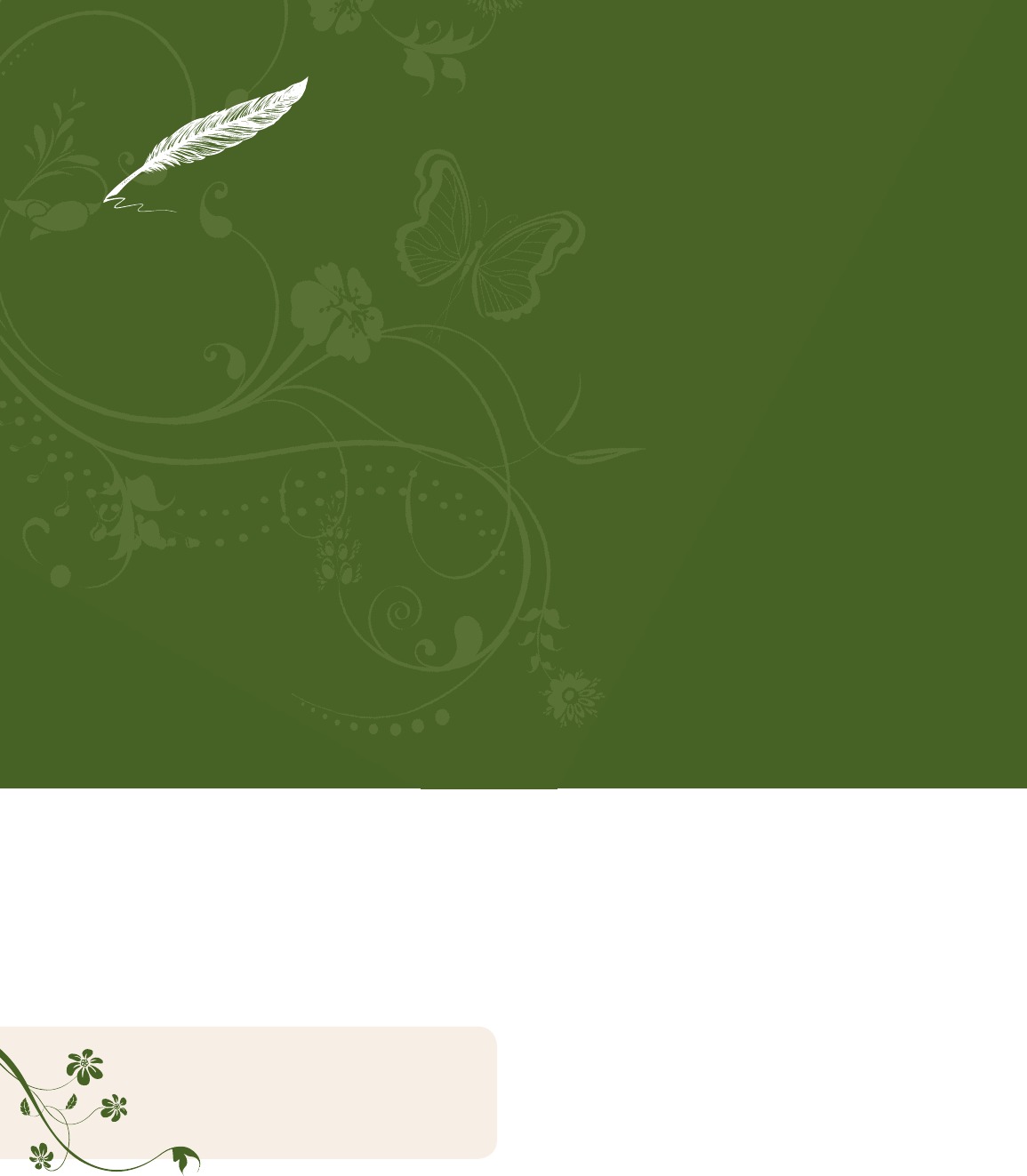 18
JUST BE YOU, GIRL
But you don't live on a deserted island. You
live in the real world, surrounded by lots and lots
of people with lots and lots of opinions. Opinions
about everything from what music is best, to who
is the greatest dancer, to what shape a girl's legs
should be. This makes life interesting. There are
so many different images and ideas to explore.
This can be a great thing. But it can also be a
dangerous thing.
You see, everything and everyone you come in
contact with influences you in some way. Some
-
times you don't even realize it is happening. It is so
subtle that you don't realize that over time your
thoughts about yourself or others have changed
because of what you have been exposed to.
Some of these inuences can be very positive
— the coach who encourages you to try out for the
When I was in grade six, the
girl that stood out most in the class
was Jessica. To me, she was the
"perfect girl." She always seemed so happy and
everyone liked her. Life just looked easy for her.
I guess I was a little jealous of that. So I got it in
my head that I wanted to be more like her or,
better yet, exactly like her. I just assumed back
then that to be like someone, you just had to
look like them.
So when school got out that year, I vowed
to spend my whole summer getting to be as
much like Jessica as possible. She had long curly
dark hair and was small, like china-doll small. So
I started to grow my hair as long as possible
and I spent forever every morning curling it so it
would look like hers. And then once I had spent
forever curling it, I didn't want to go into our pool
because it would ruin all my hard work. I didn't
want to do anything that would ruin it. I basically
just sat around a lot that summer. I also refused
to eat anything more than necessary, trying to
shrink my body to the smallest size possible. This
was really hard since my parents allowed way
more treats in the summer than during the normal
year (I really missed my s'mores).
Anyway, finally the first day of grade seven
arrived and I couldn't wait for everyone to see
the brand new me! I took extra-long that morn-
ing, making sure that I looked "just right." I'm
not exactly sure what I expected to happen, but
I didn't expect what happened next. I will never
forget coming around the side of the school
and running right into a group of my friends all
hugging in that "so great to be back together"
way. And there in the middle was Jessica. I
couldn't believe my eyes. China-doll Jessica had
grown four inches, filled out and had cut her
long hair into a short pixie with an added pink
streak running through it. I didn't look at all like
Jessica anymore.
And on top of it all, my new looks didn't
instantly give me Jessica's life, like I had hoped.
I still had my same life and Jessica was still
Jessica — still always pretty happy. It took me a
long time to figure out that was just Jessica. It
was just the person she was. I wish I had figured
that out before I wasted a whole hot summer
without swimming or s'mores!
— T
29% of girls won't go to the beach, pool
or sauna because they feel badly about
the way they look.
2