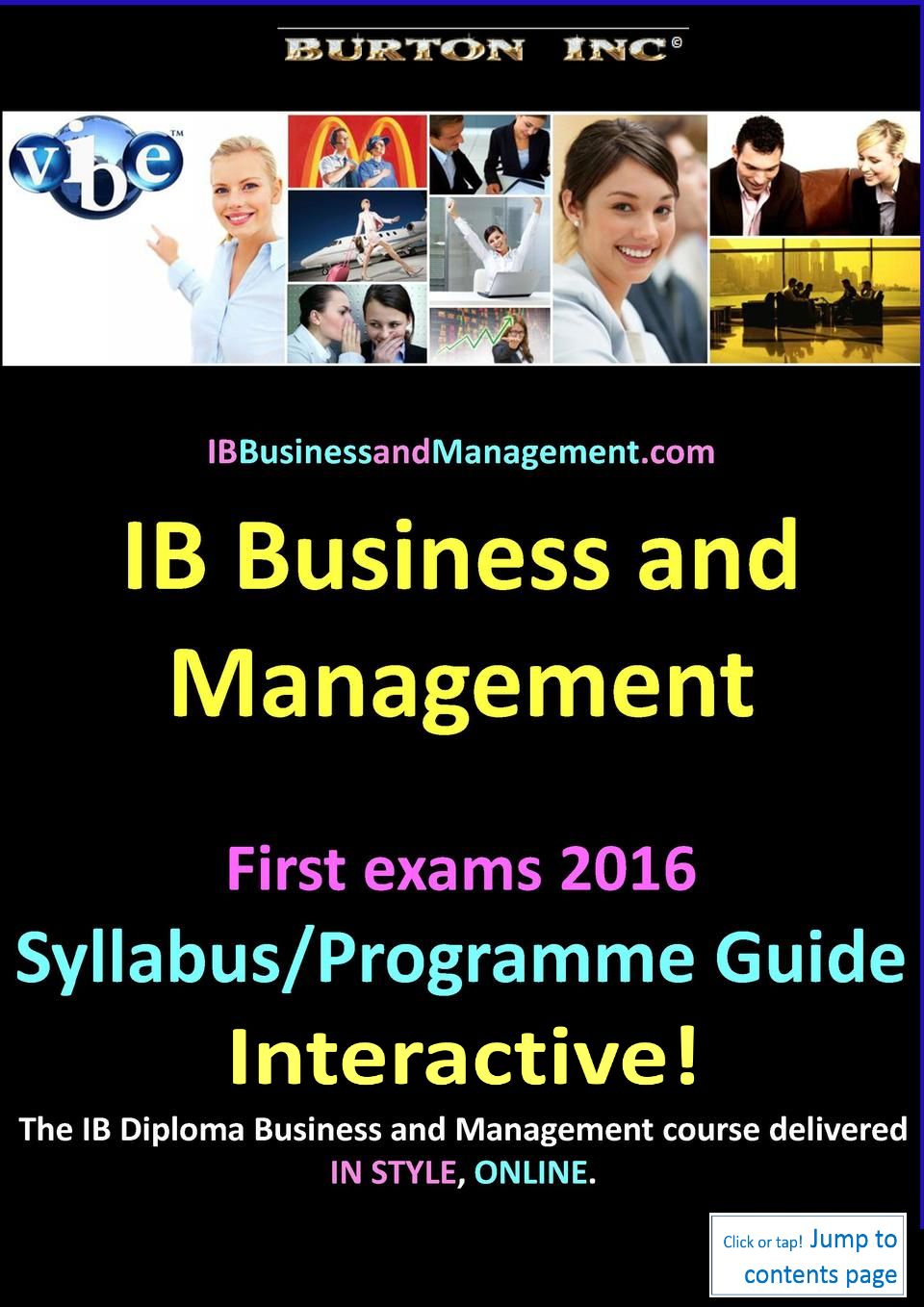 The new Course Guide for the IB Business and Management Diploma Programme. This syllabus guide is to be used with students sitting their first exams May and November 2016.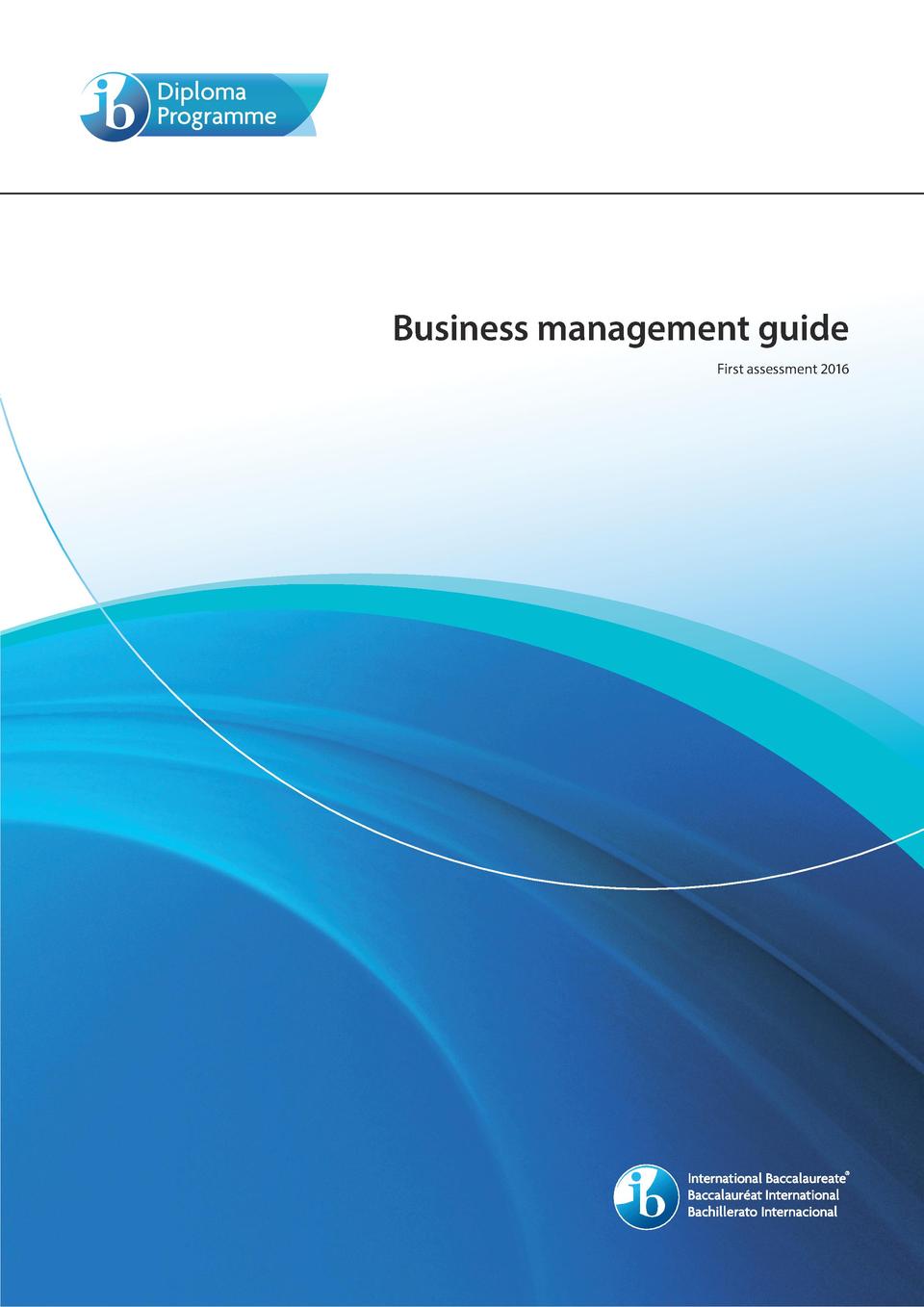 THis Guide has been edited.
Only the important content that teachers and students need to know remains.
It is interactive. Click, tap or jump from and return to the contents page.

www.ibbusinessandmanagement.com
www.ibbusinessandmanagement.com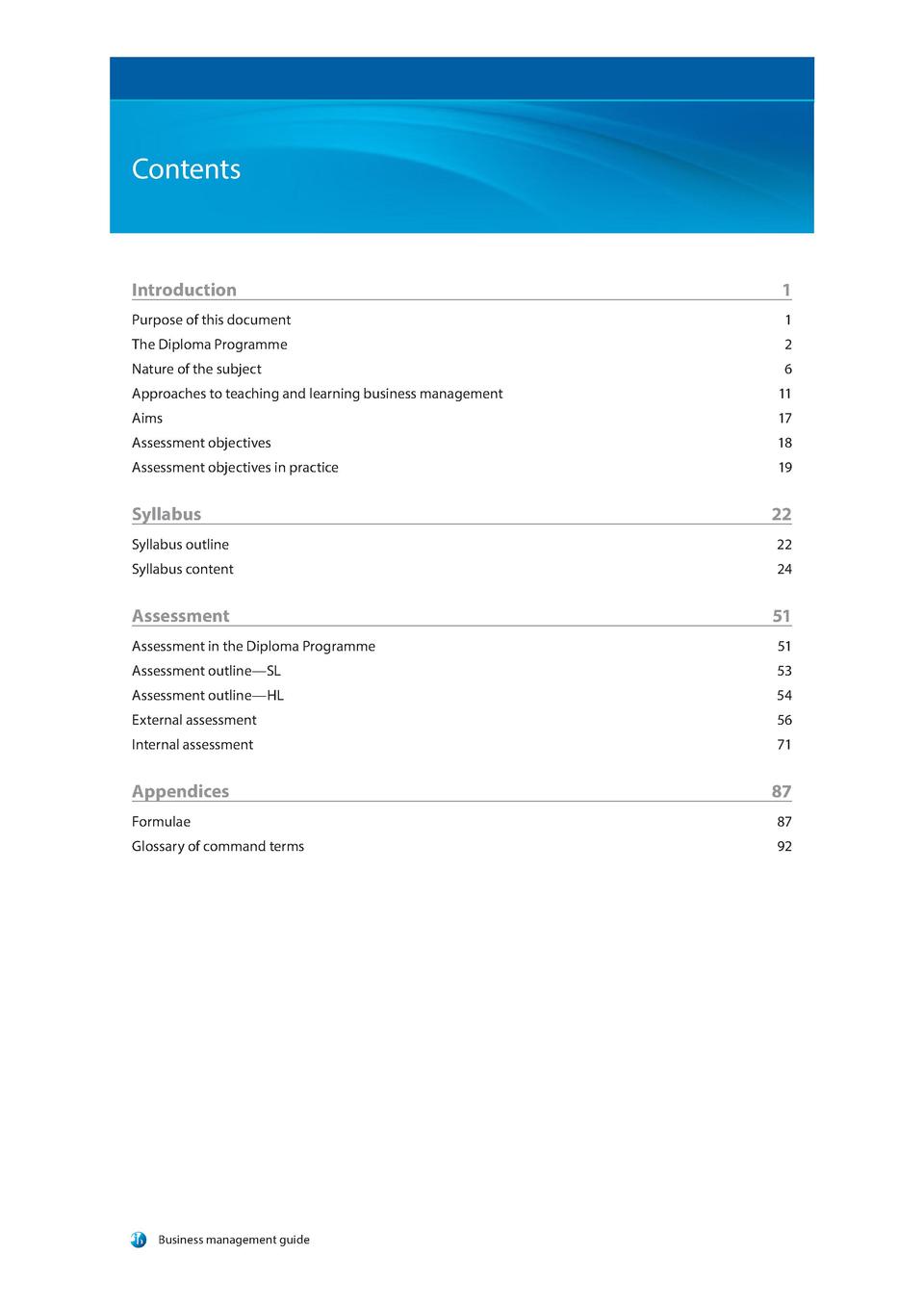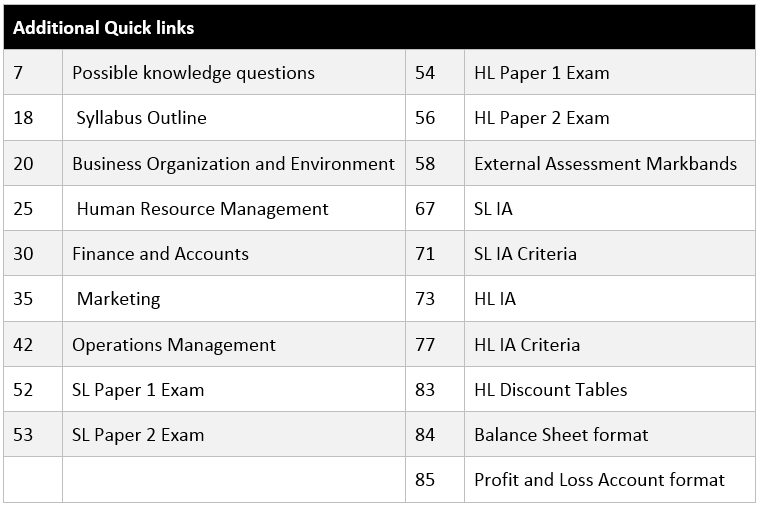 www.ibbusinessandmanagement.com
Interactive! Click or tap to jump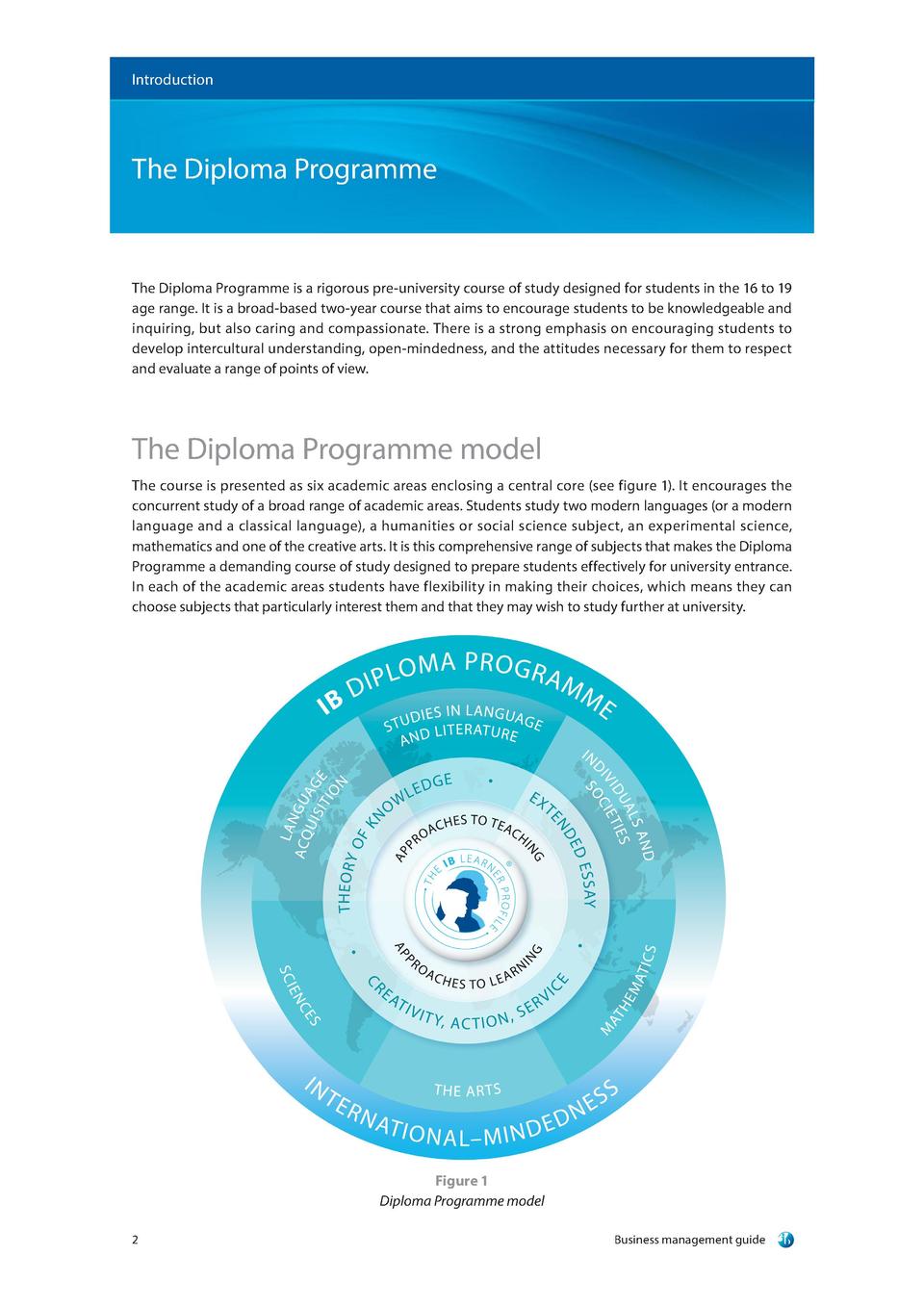 www.ibbusinessandmanagement.com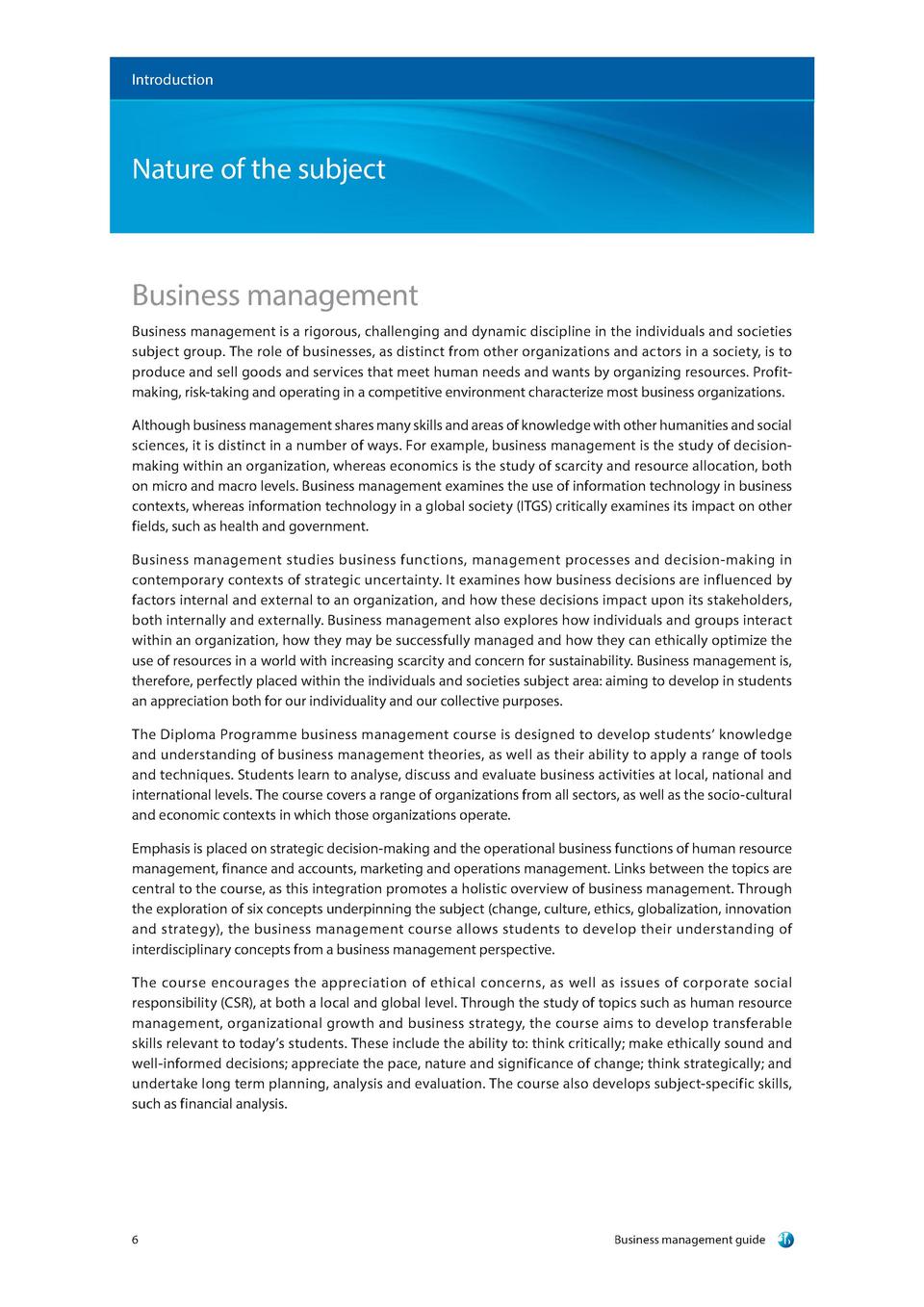 www.ibbusinessandmanagement.com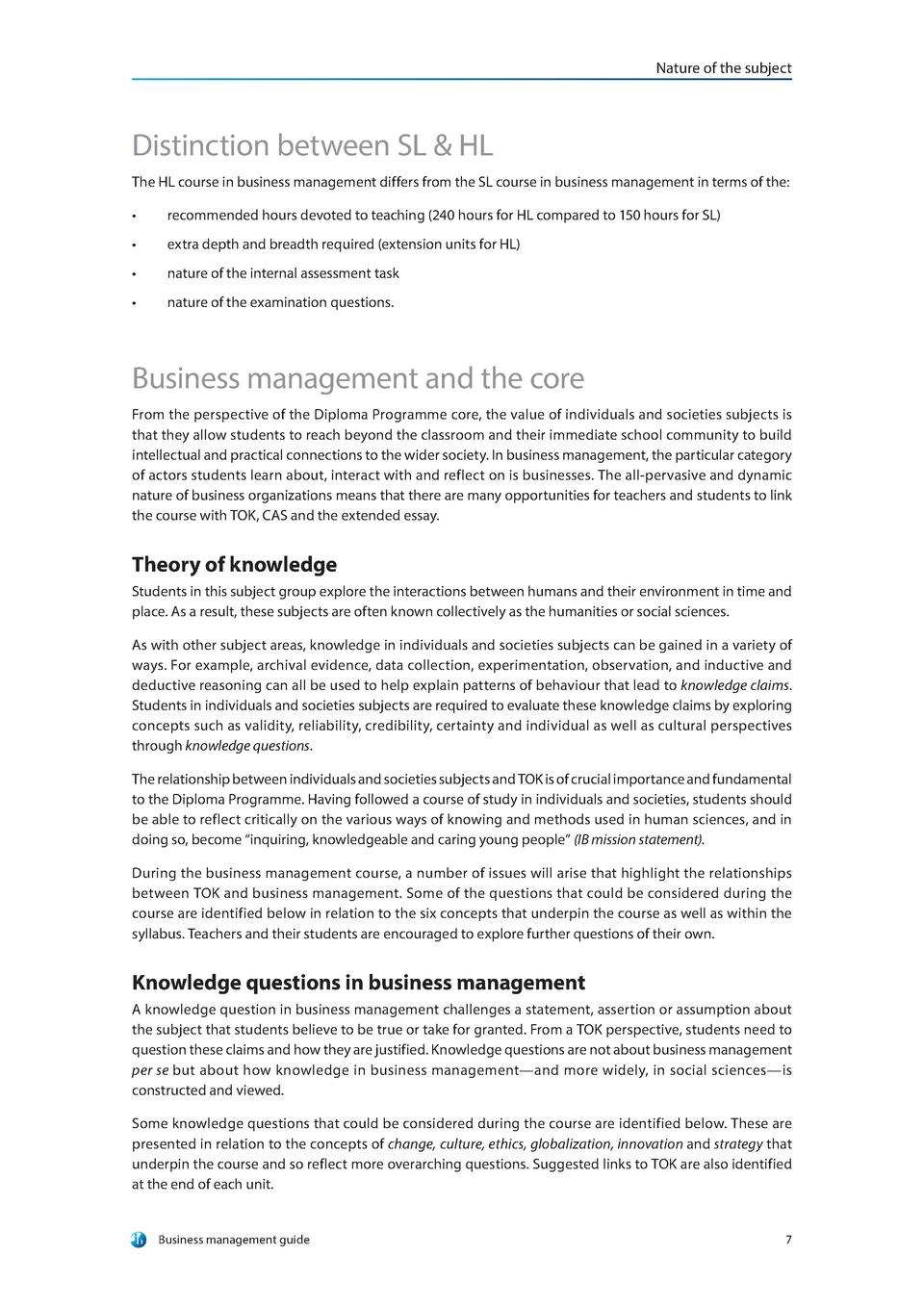 www.ibbusinessandmanagement.com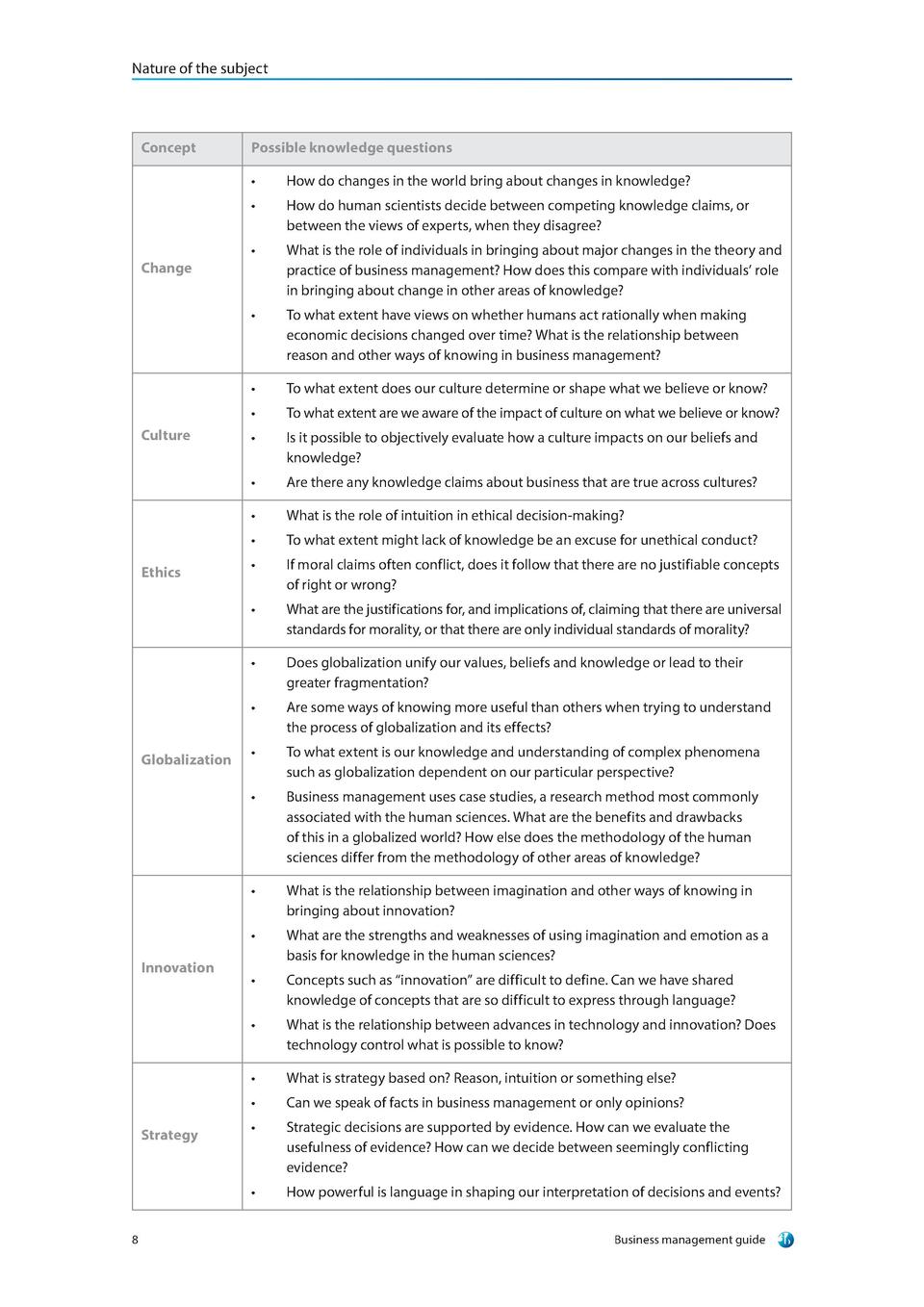 www.ibbusinessandmanagement.com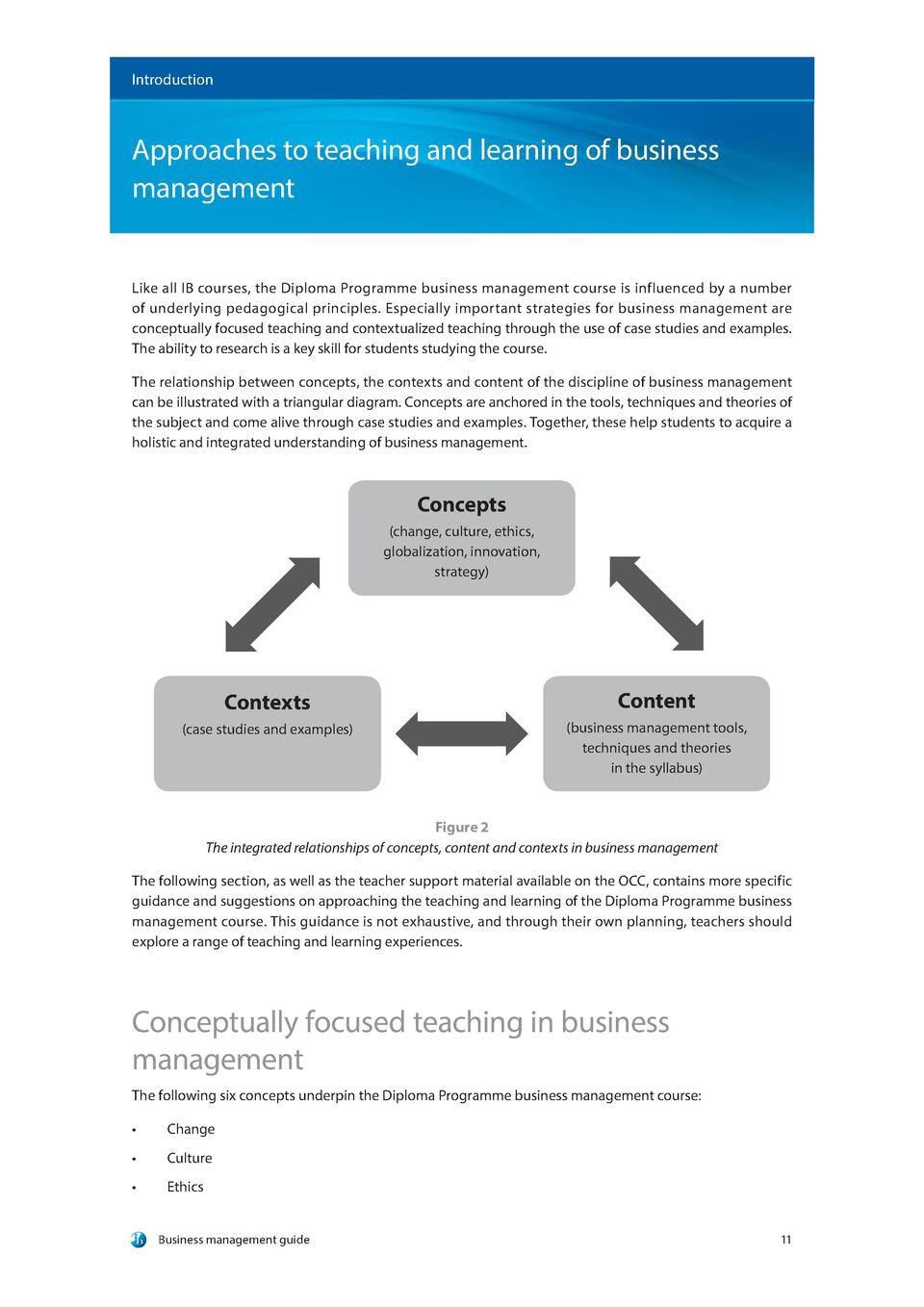 www.ibbusinessandmanagement.com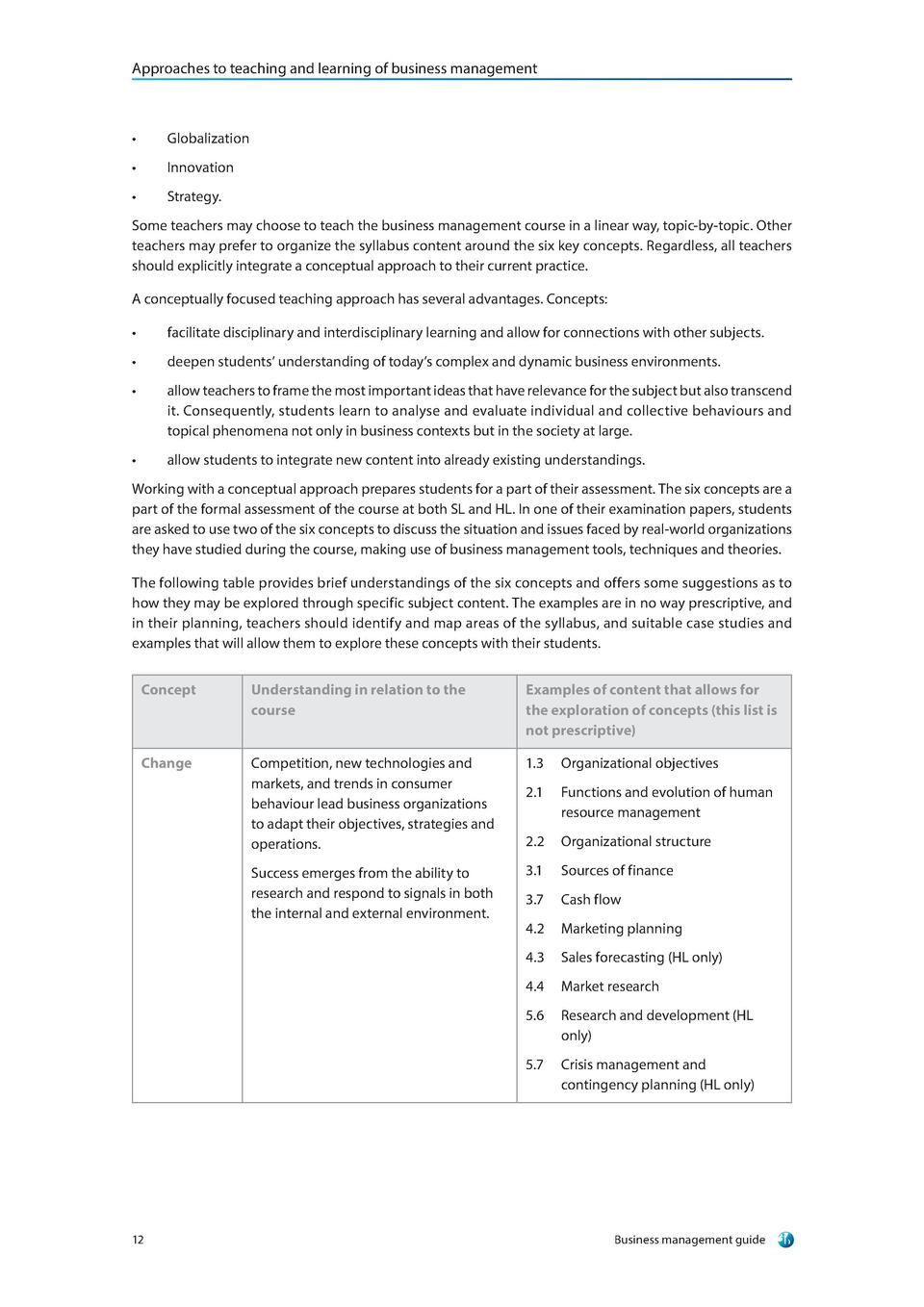 www.ibbusinessandmanagement.com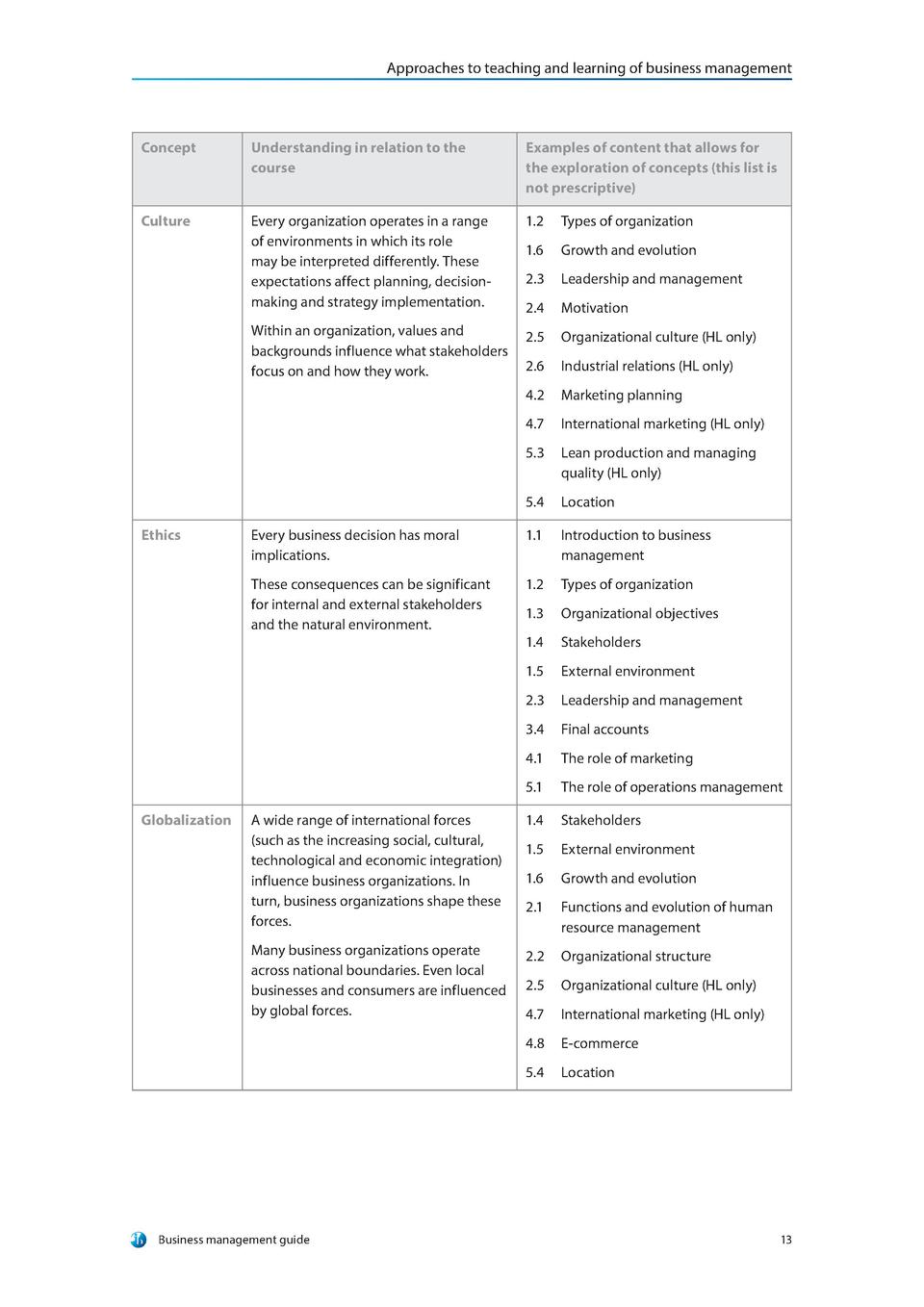 www.ibbusinessandmanagement.com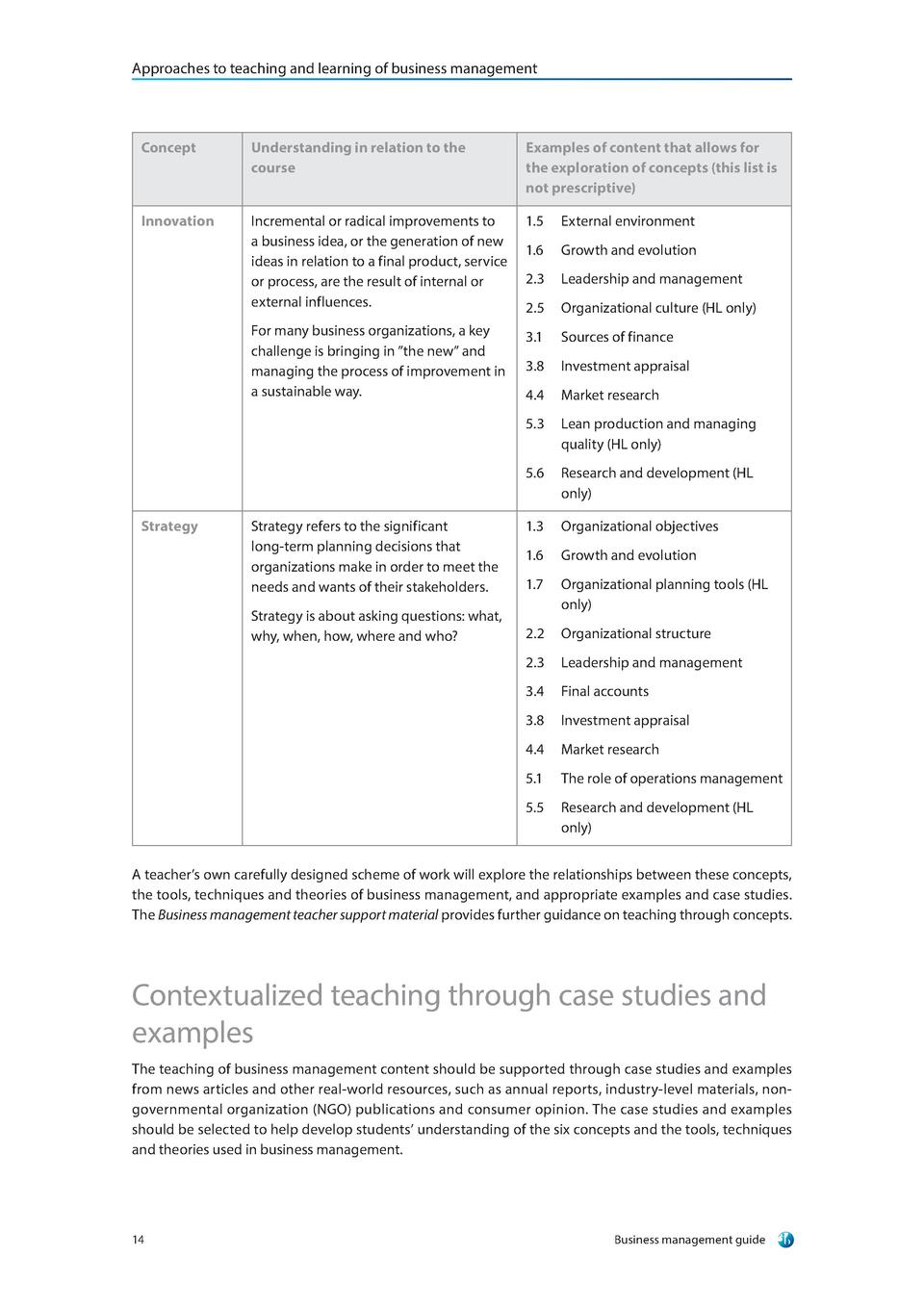 www.ibbusinessandmanagement.com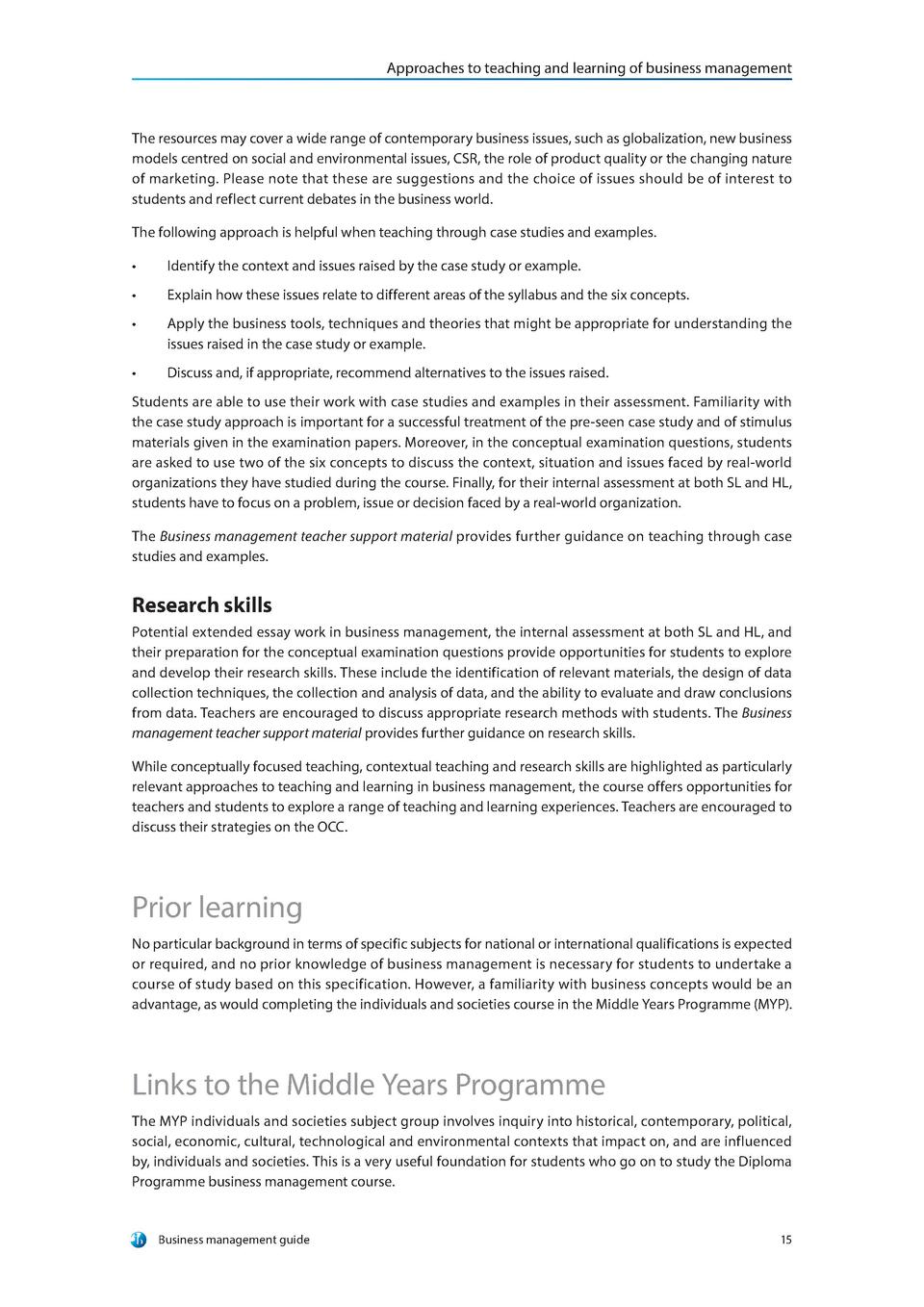 www.ibbusinessandmanagement.com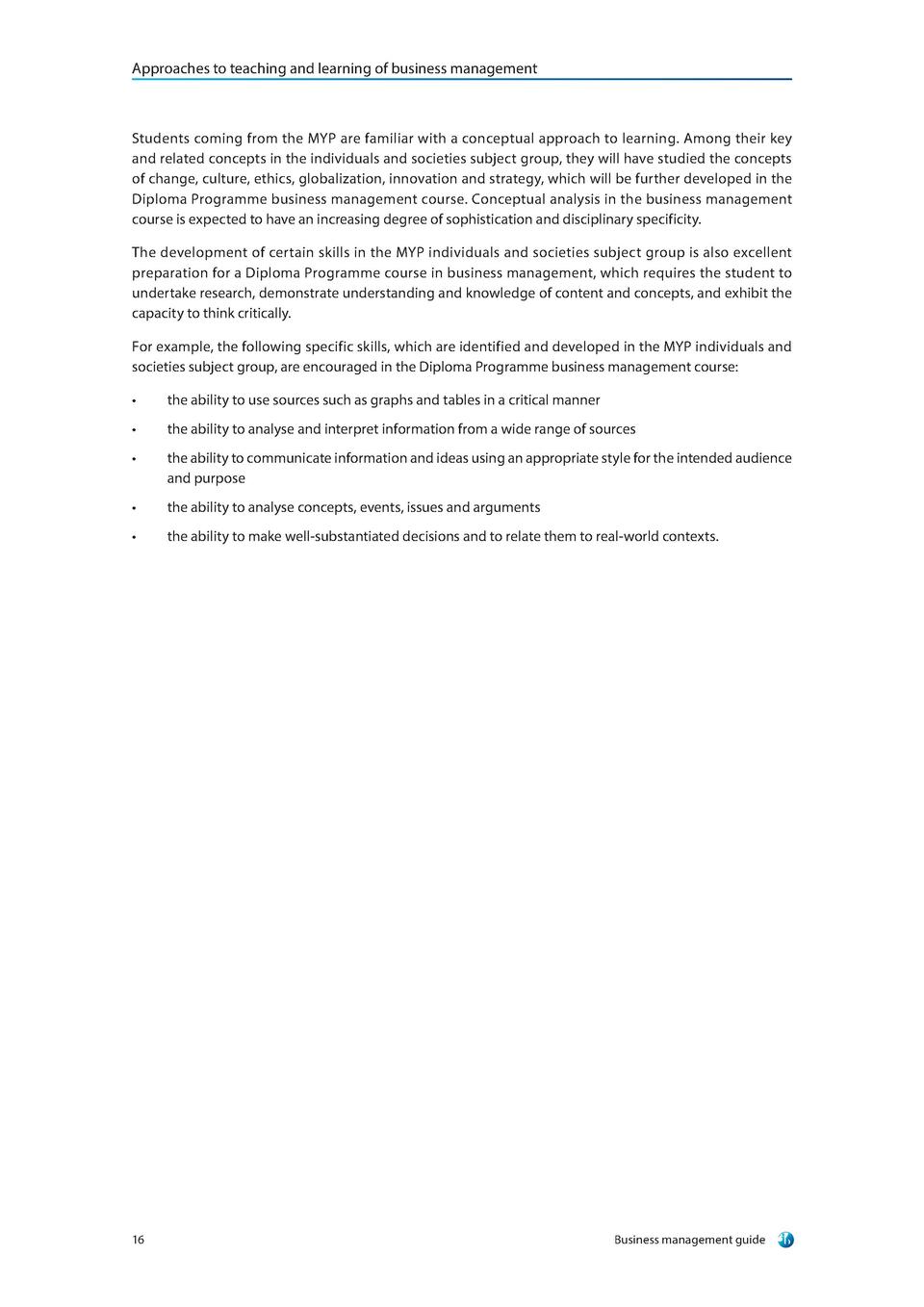 www.ibbusinessandmanagement.com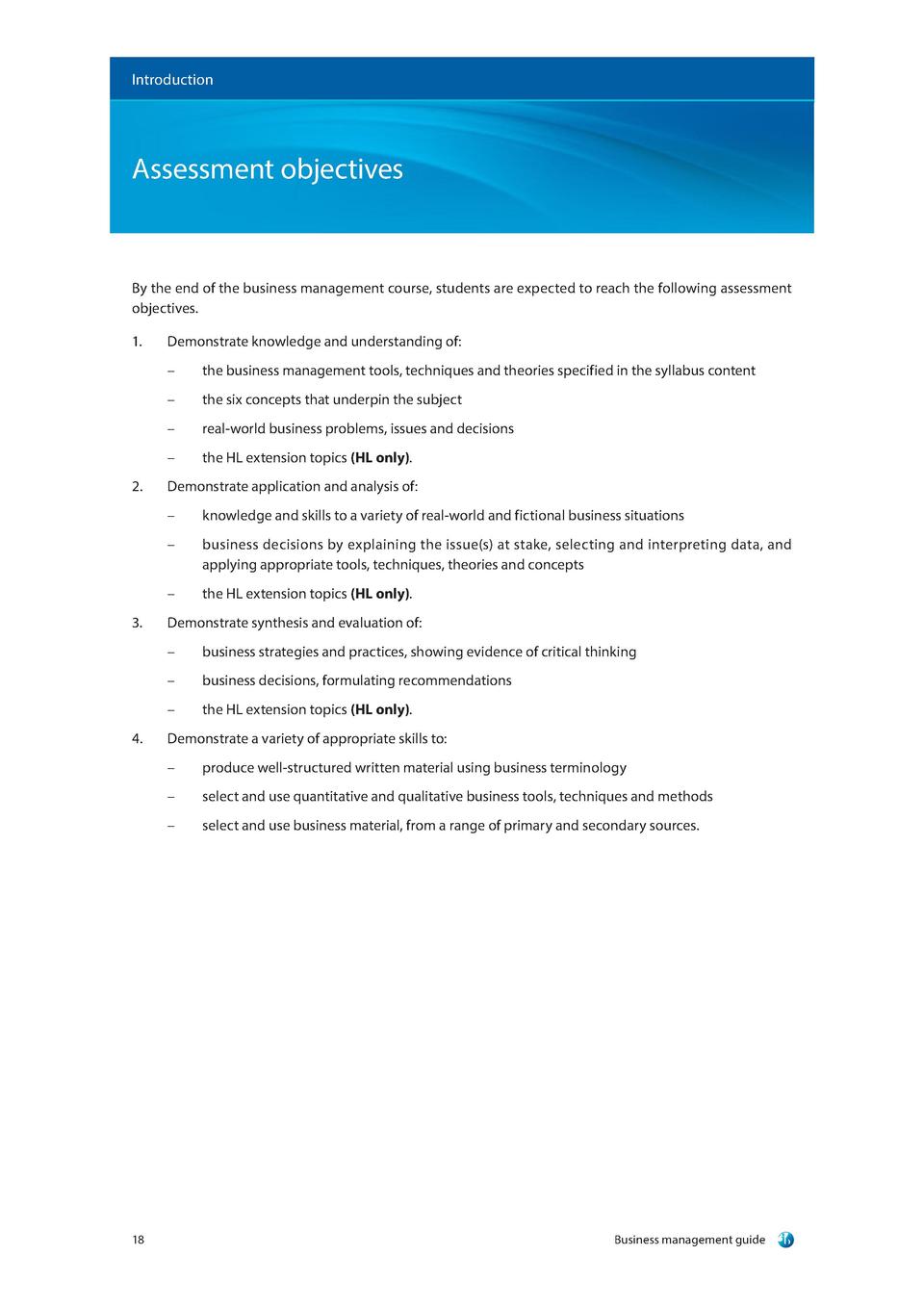 www.ibbusinessandmanagement.com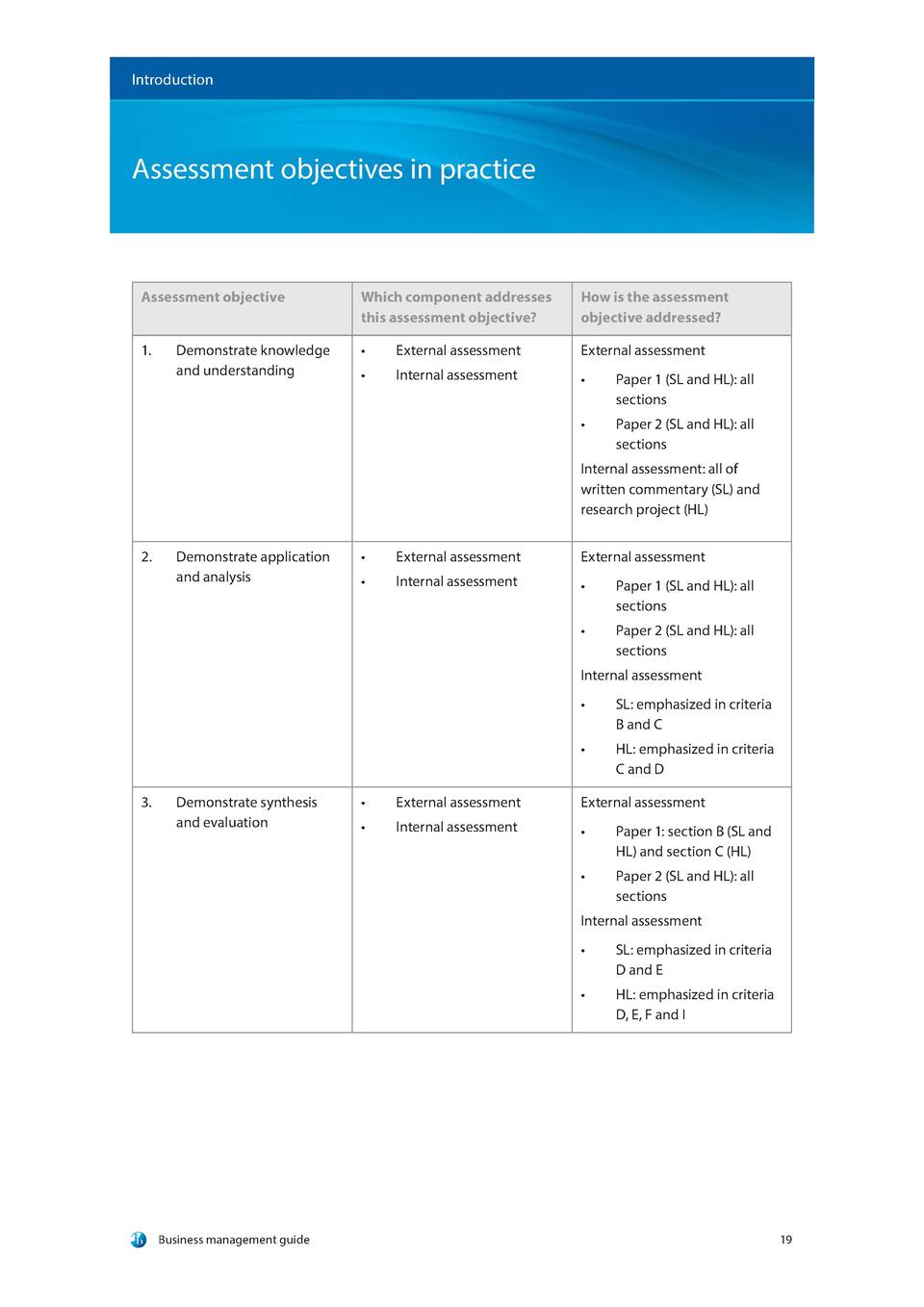 www.ibbusinessandmanagement.com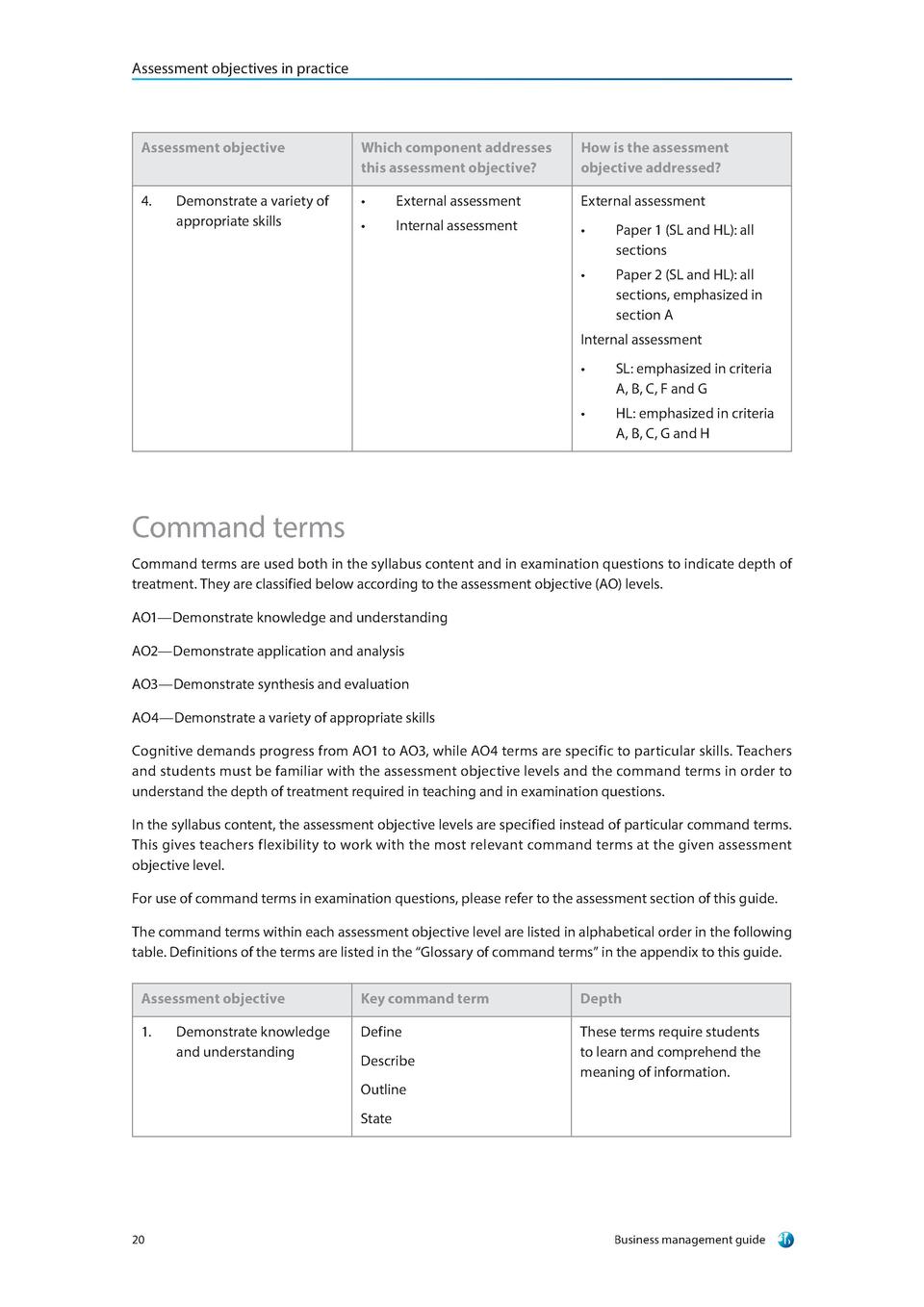 www.ibbusinessandmanagement.com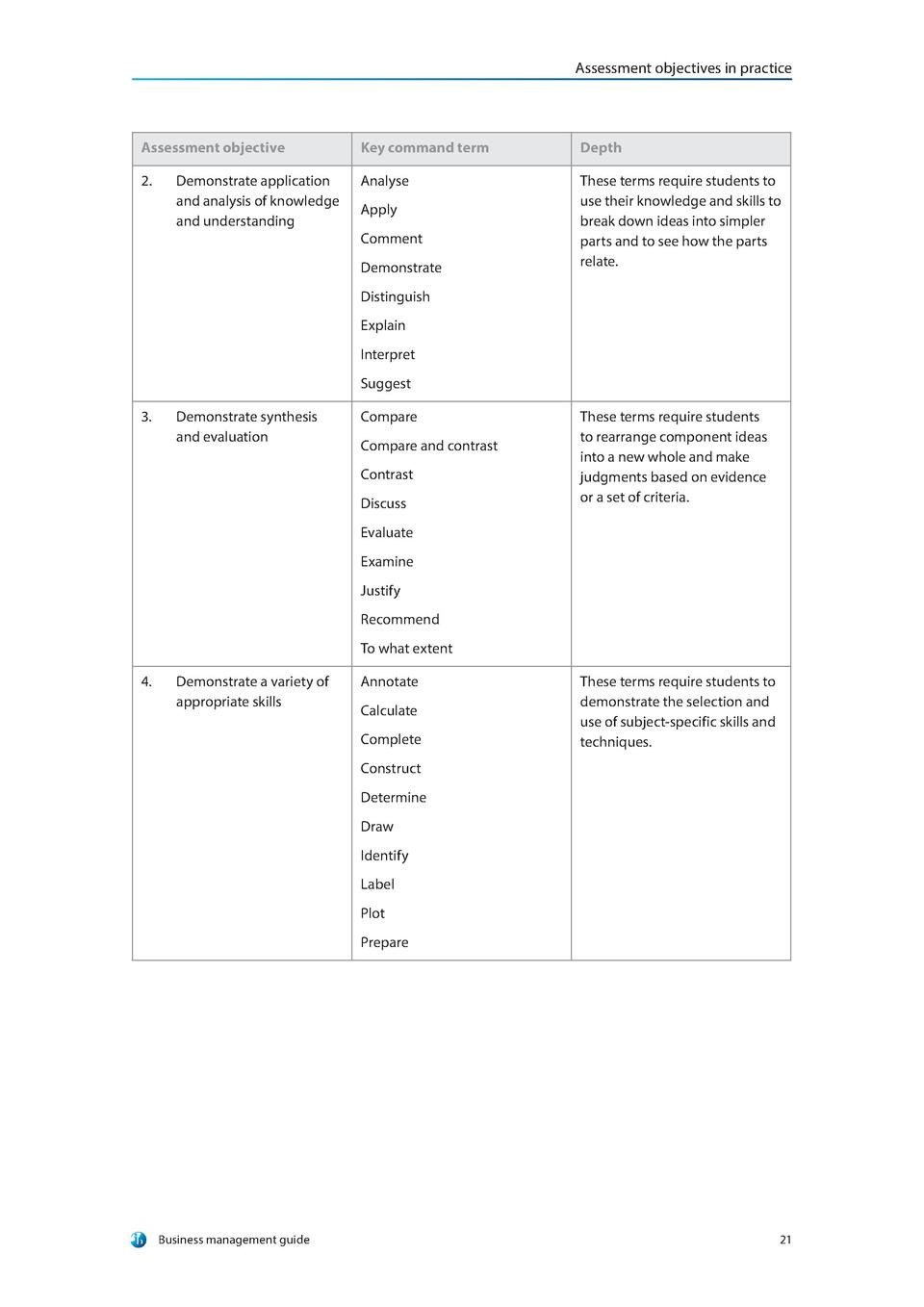 www.ibbusinessandmanagement.com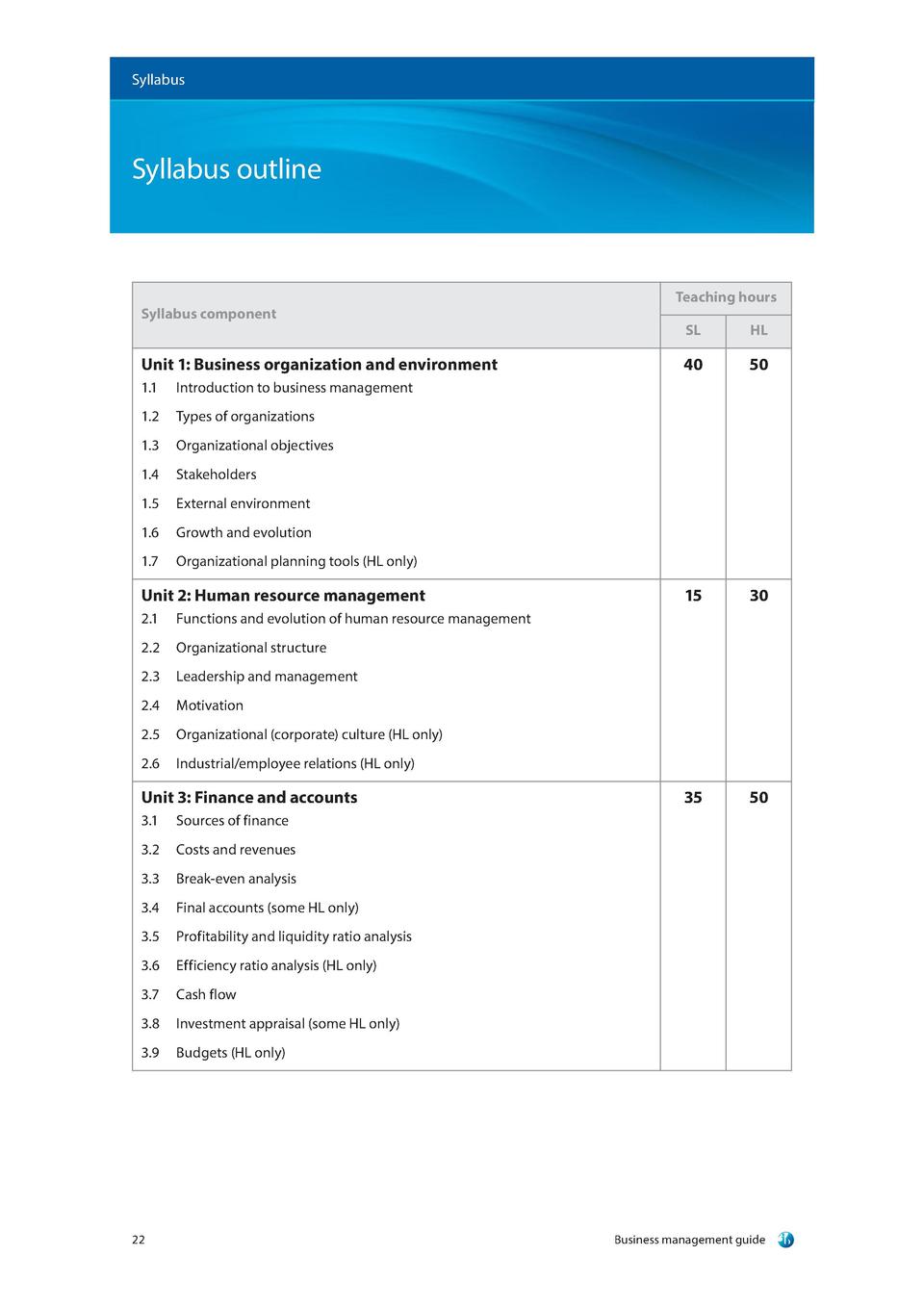 www.ibbusinessandmanagement.com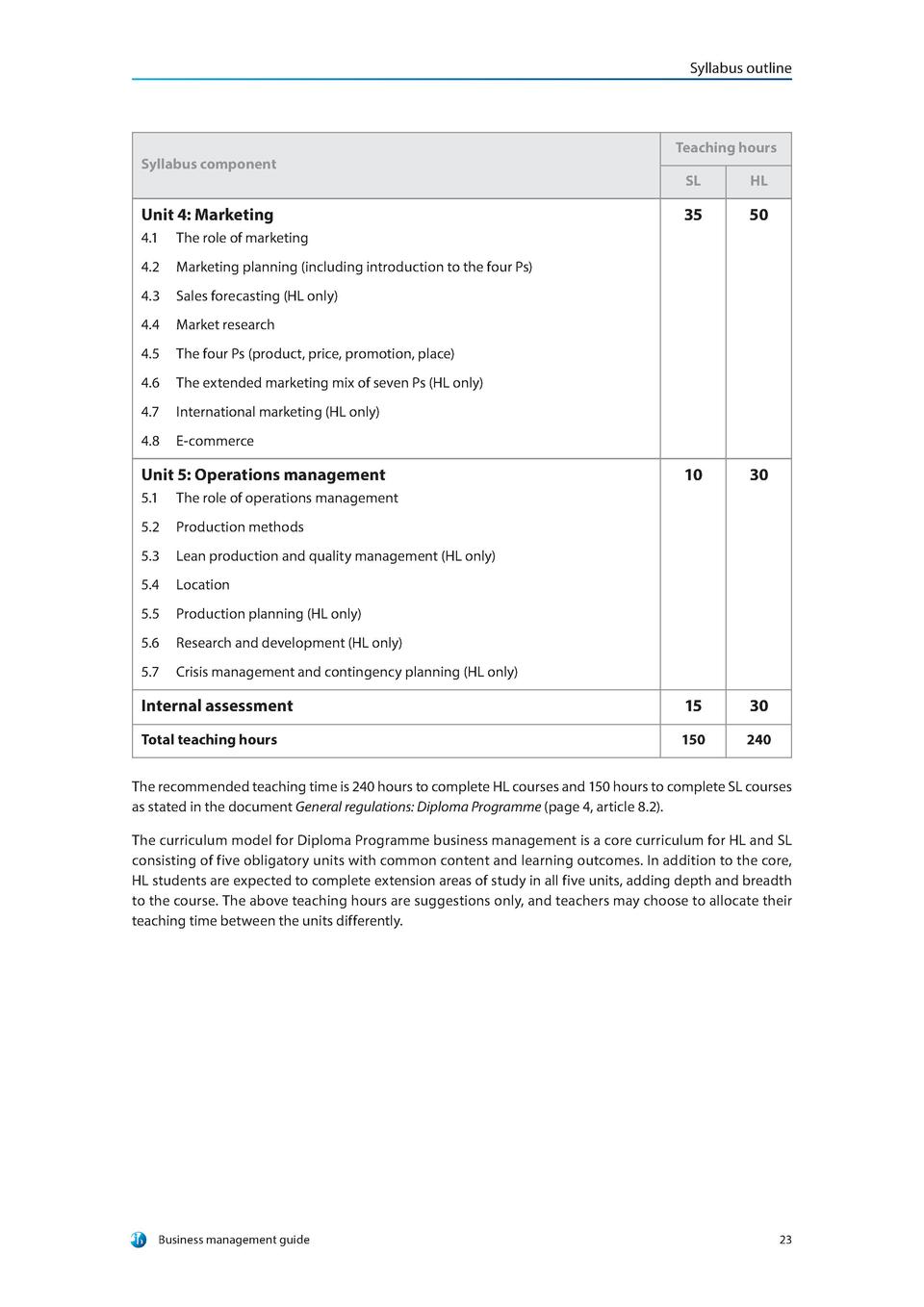 www.ibbusinessandmanagement.com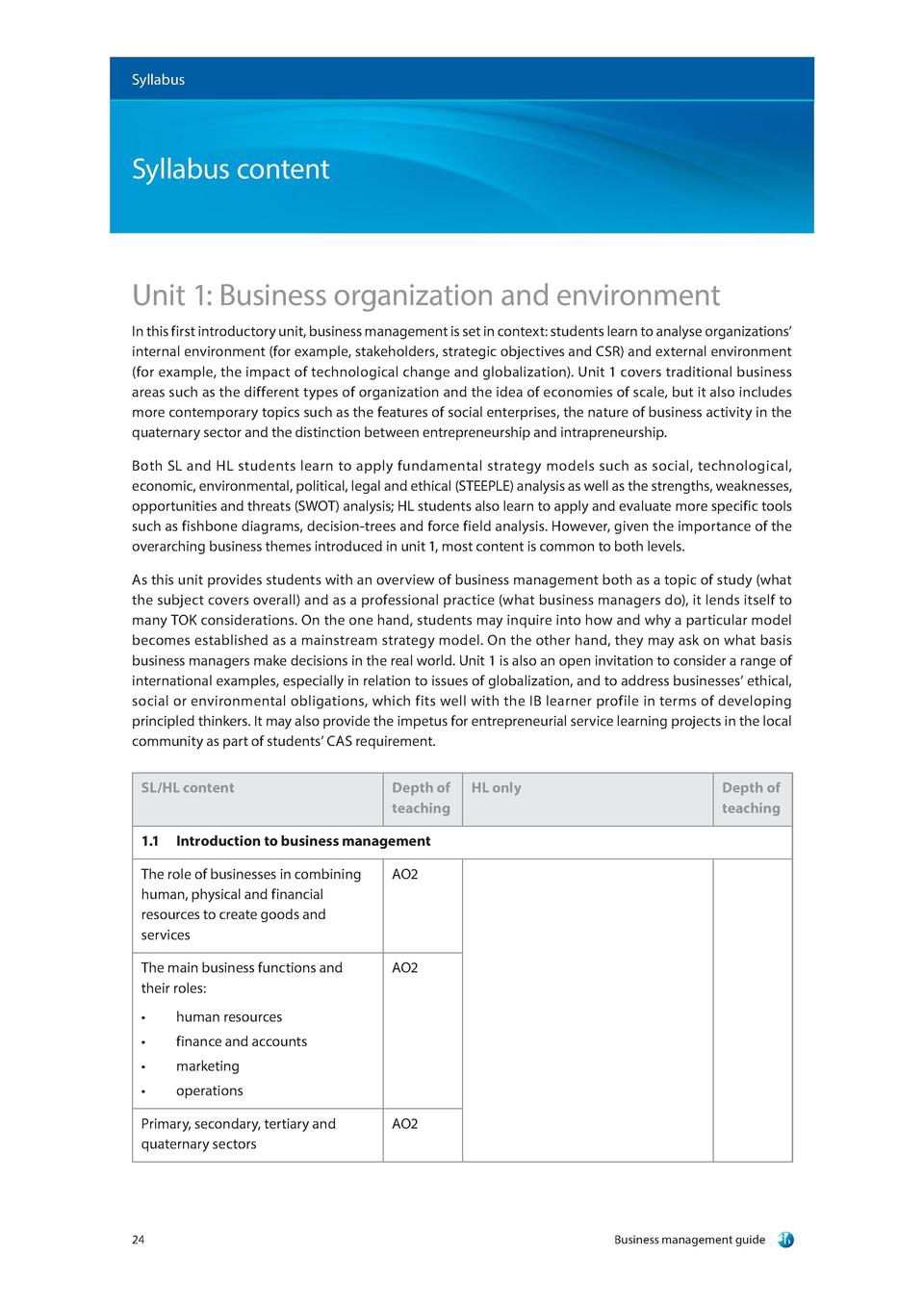 www.ibbusinessandmanagement.com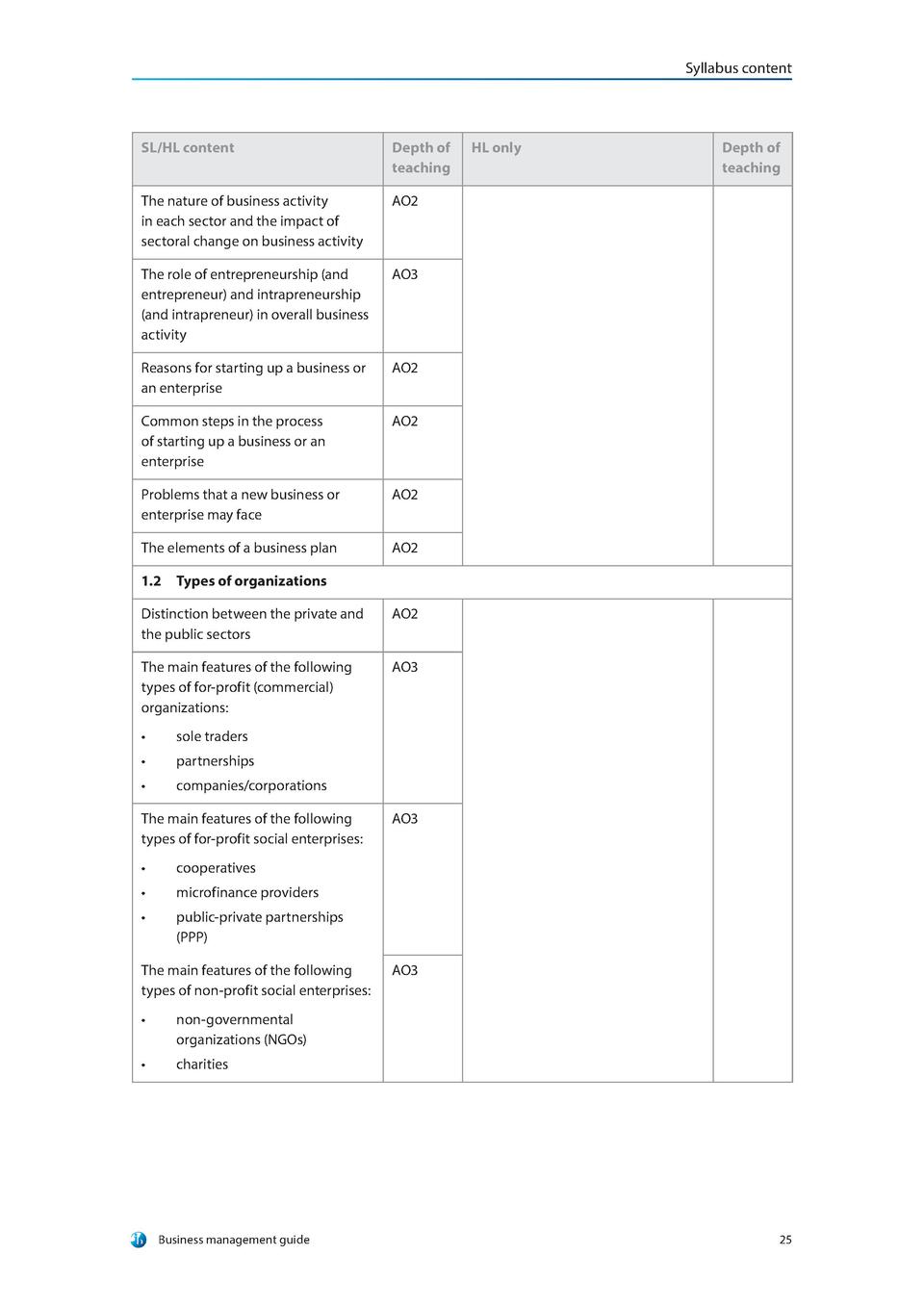 www.ibbusinessandmanagement.com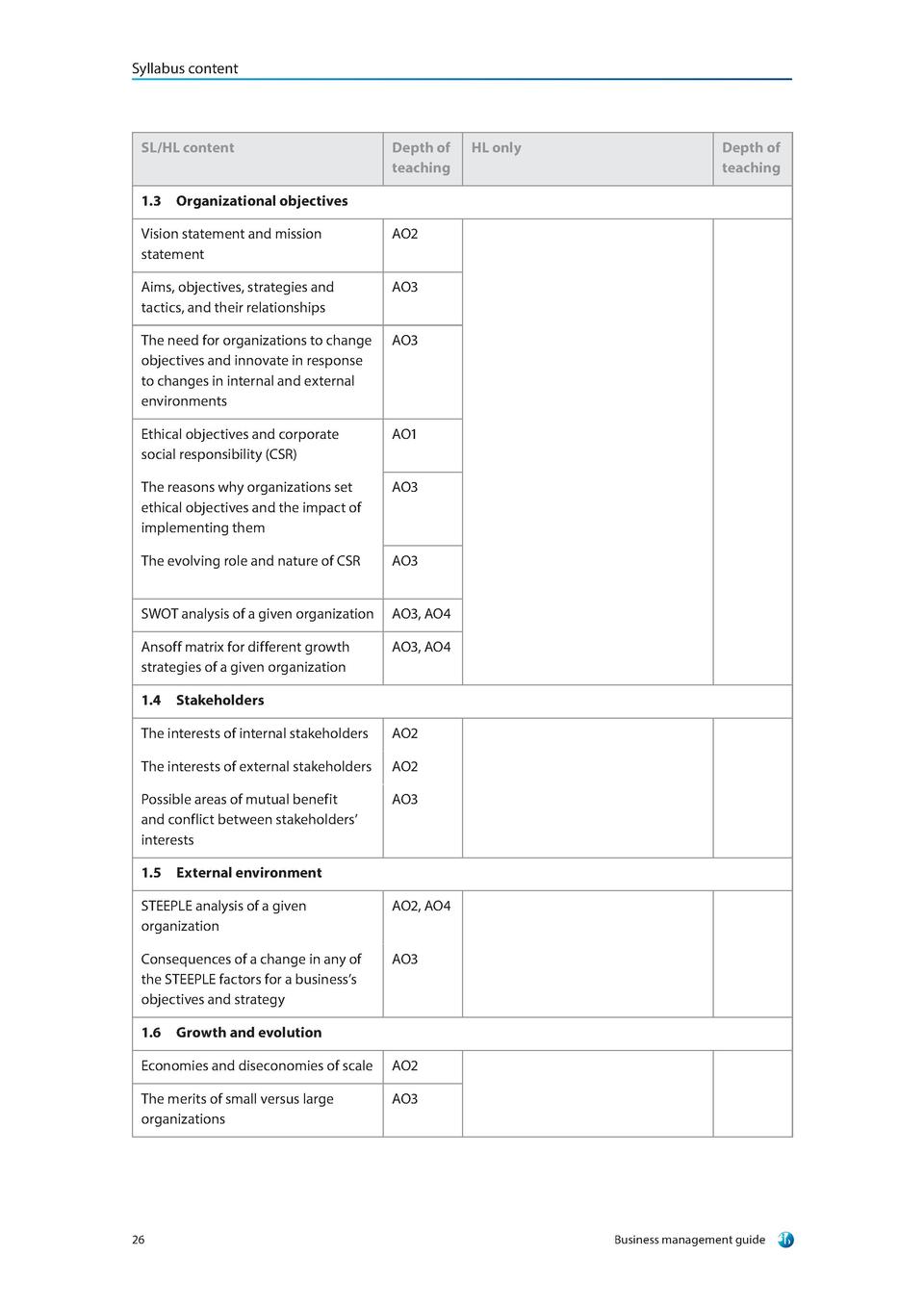 www.ibbusinessandmanagement.com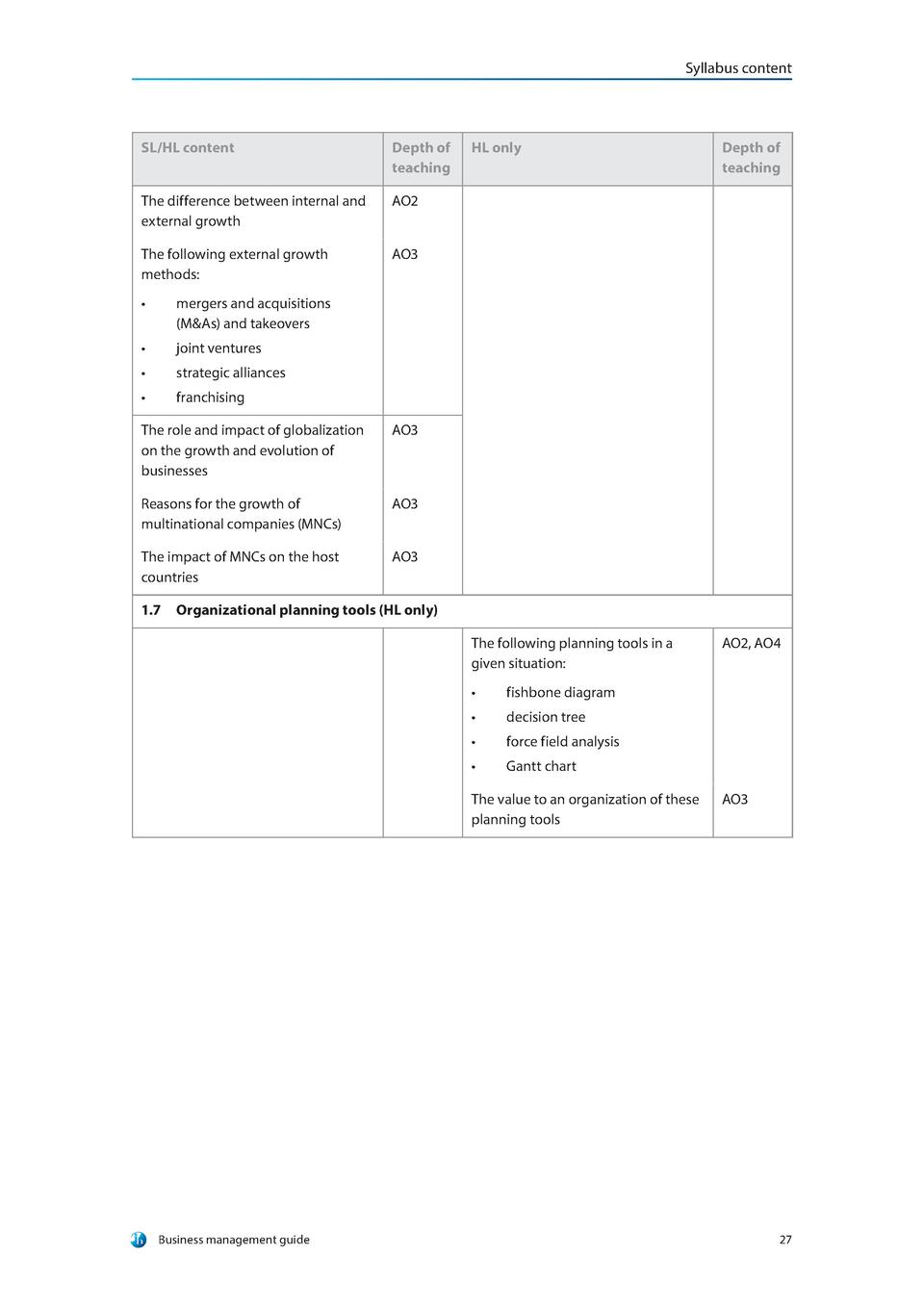 www.ibbusinessandmanagement.com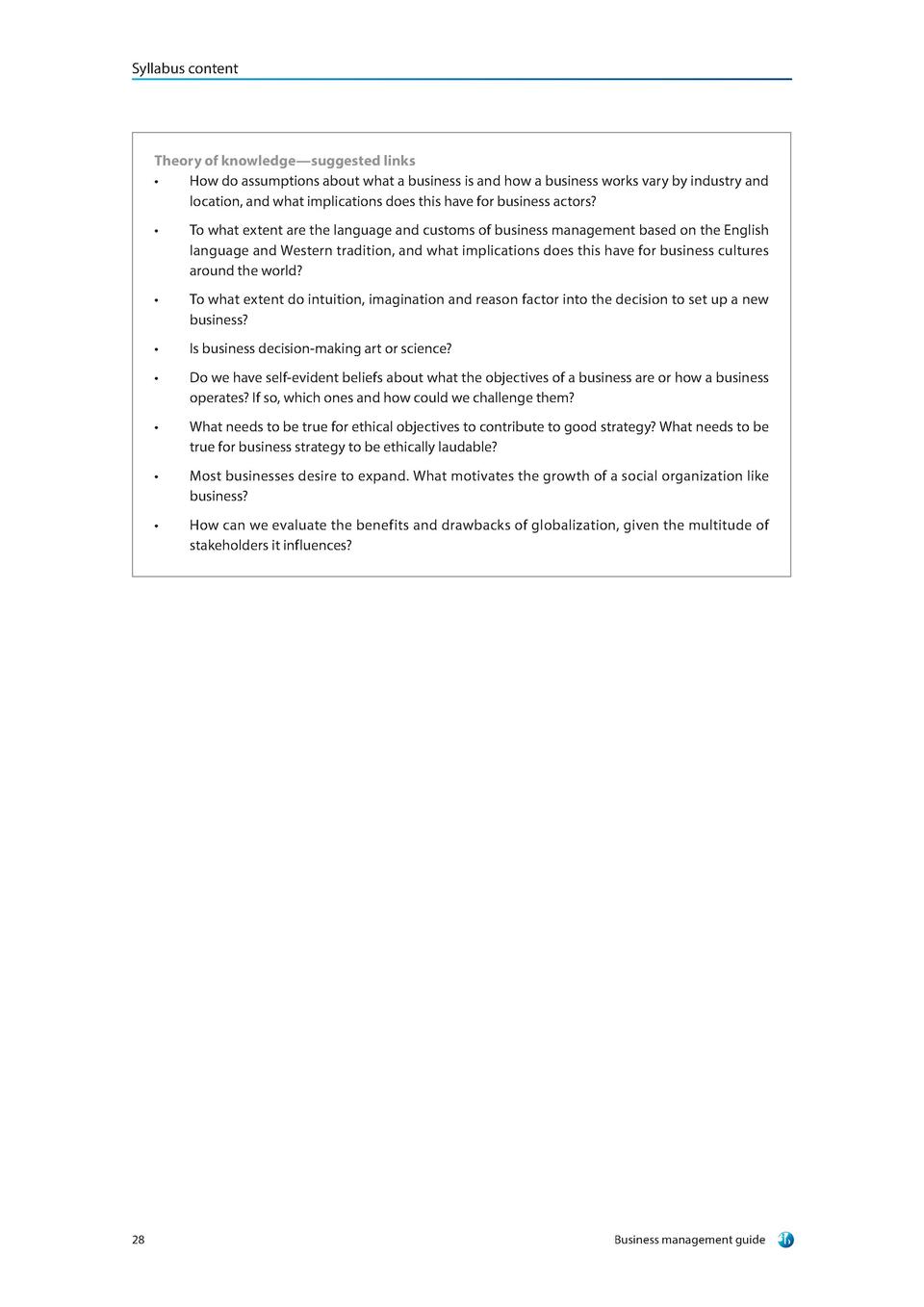 www.ibbusinessandmanagement.com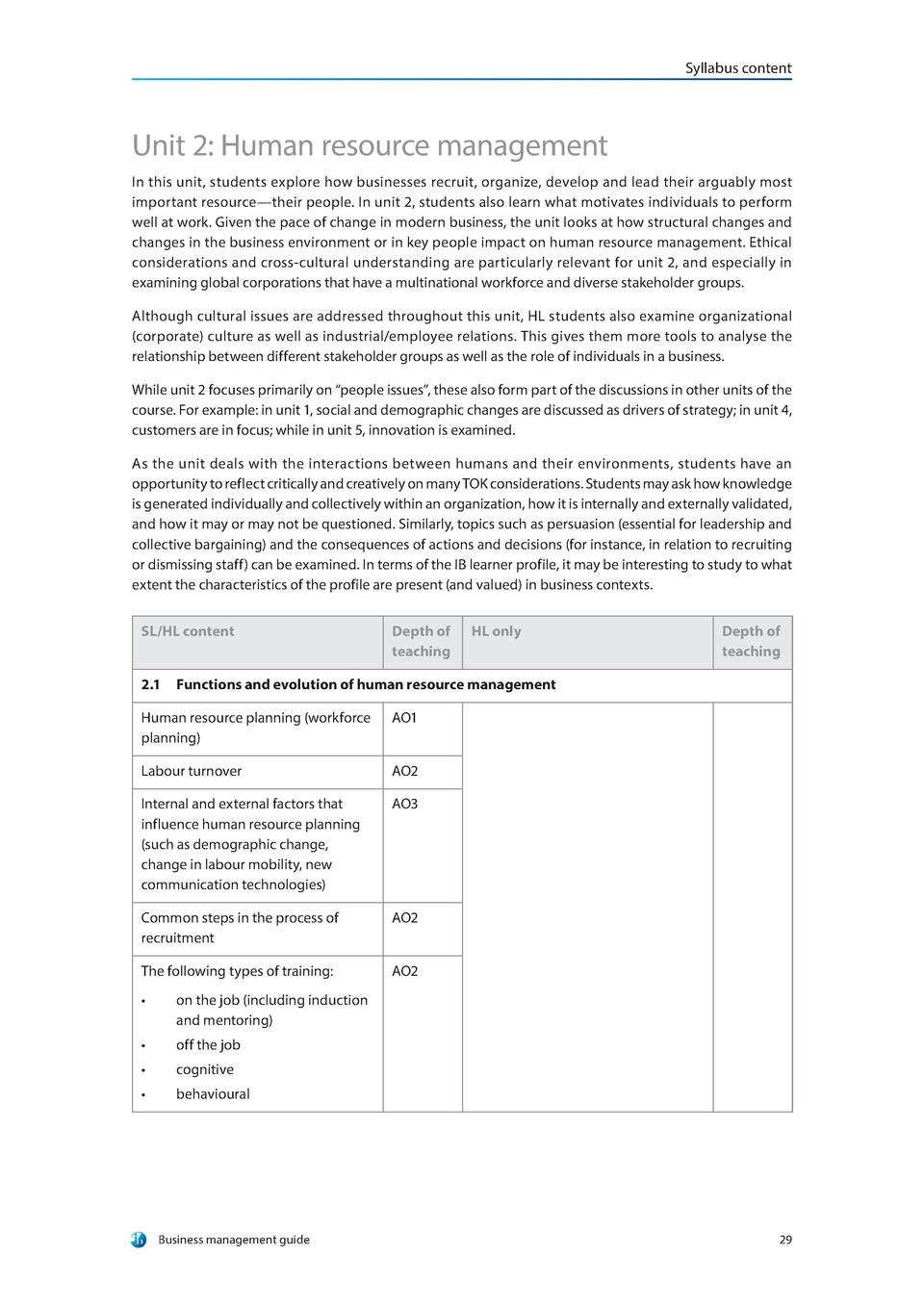 www.ibbusinessandmanagement.com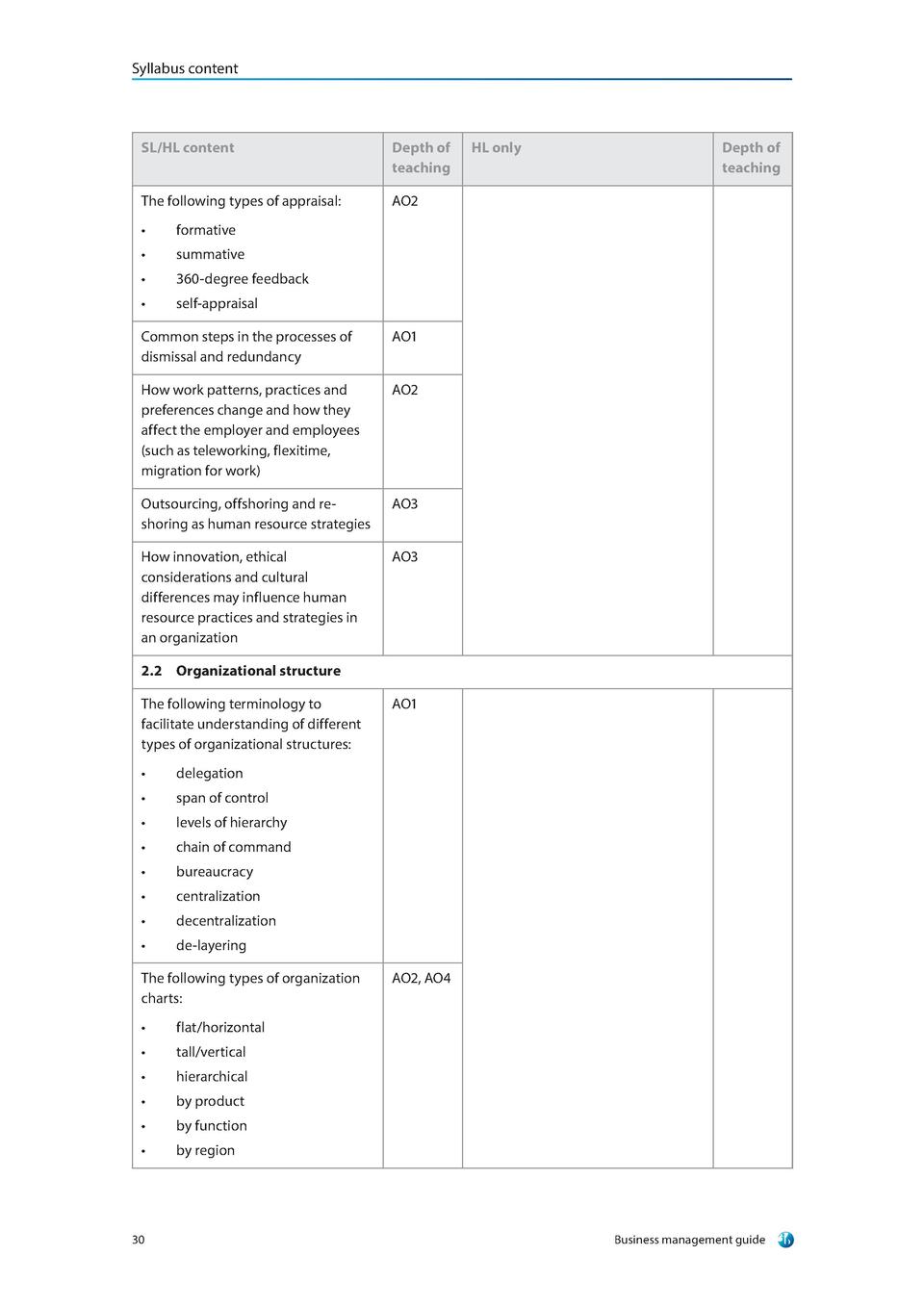 www.ibbusinessandmanagement.com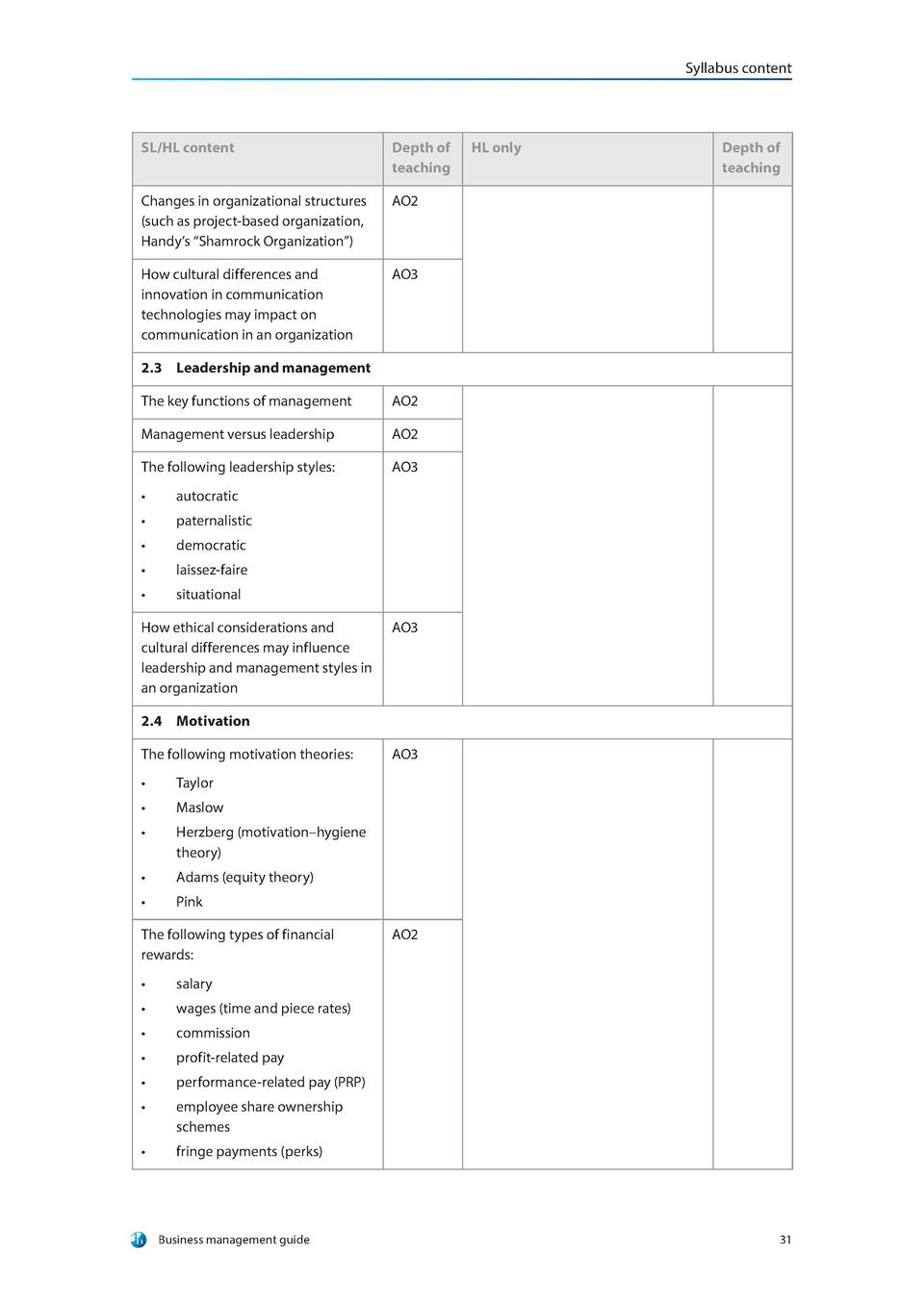 www.ibbusinessandmanagement.com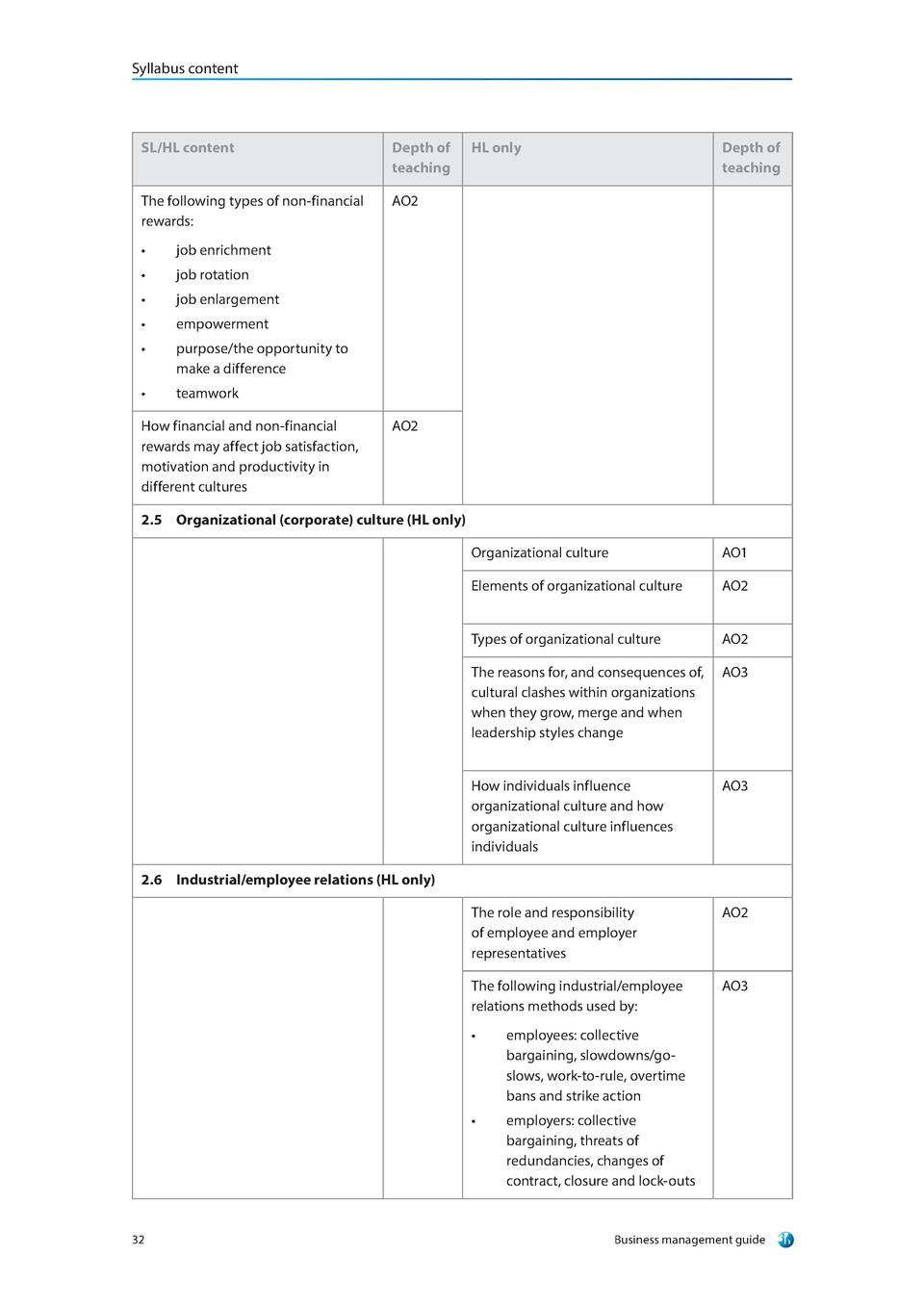 www.ibbusinessandmanagement.com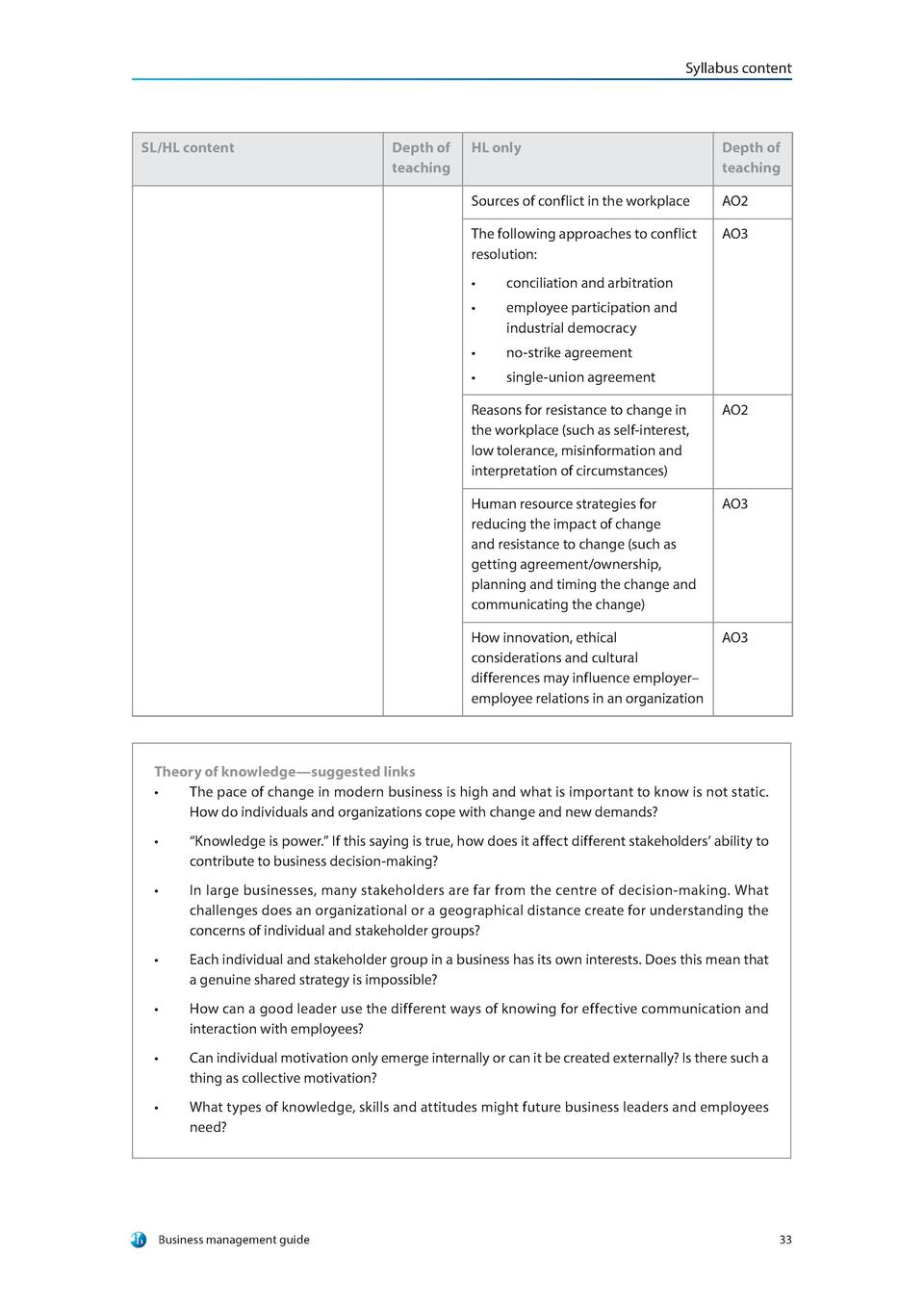 www.ibbusinessandmanagement.com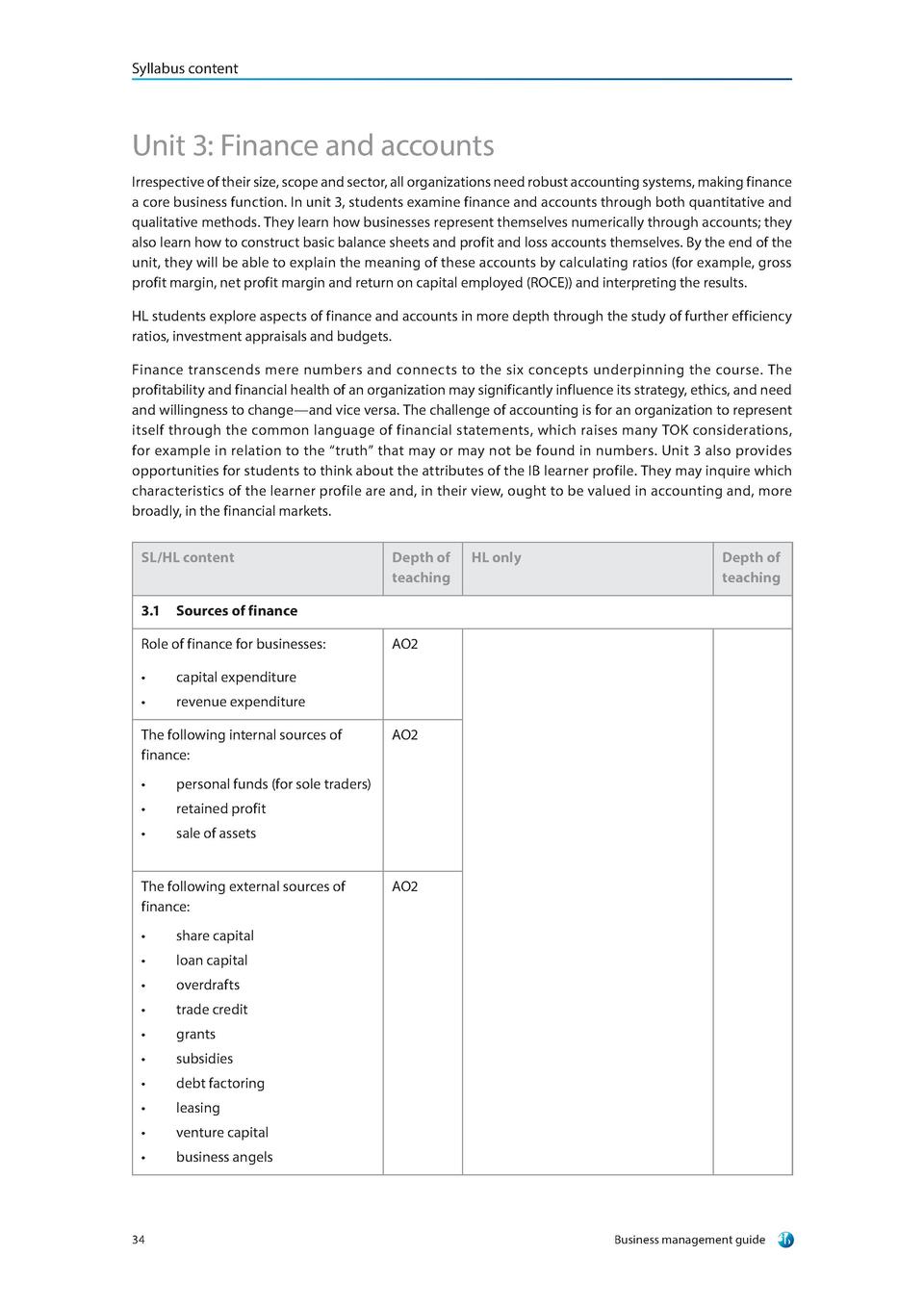 www.ibbusinessandmanagement.com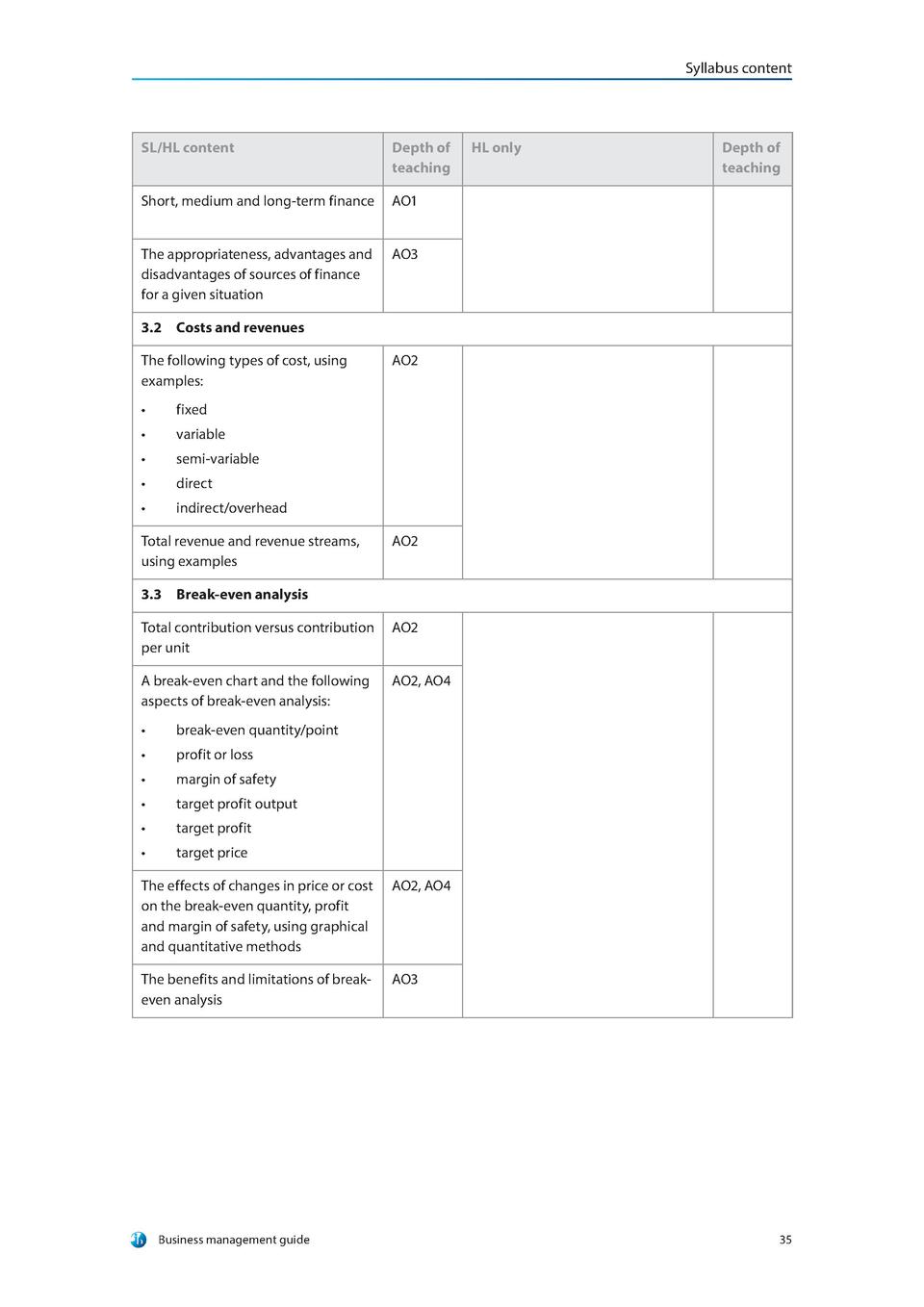 www.ibbusinessandmanagement.com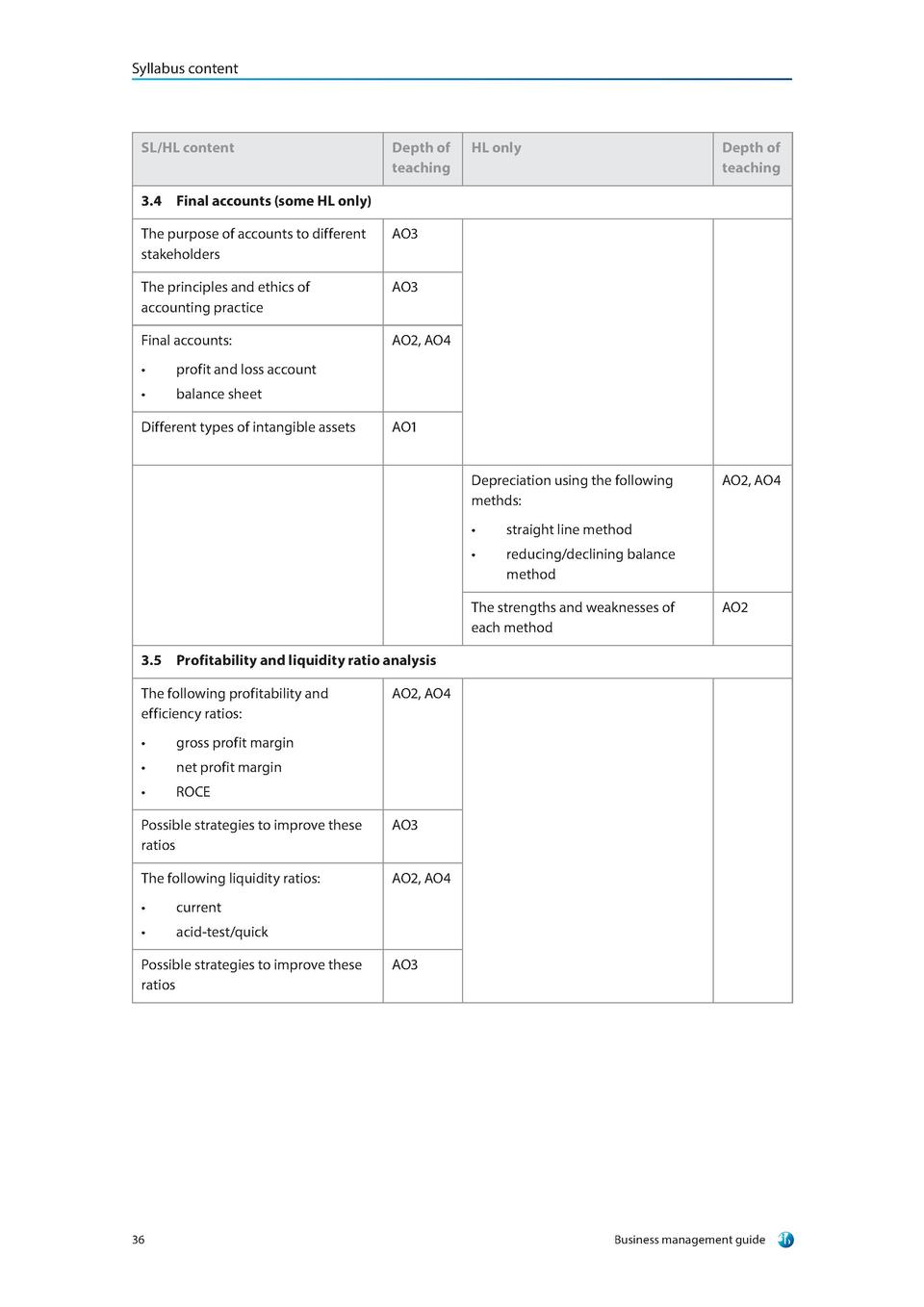 www.ibbusinessandmanagement.com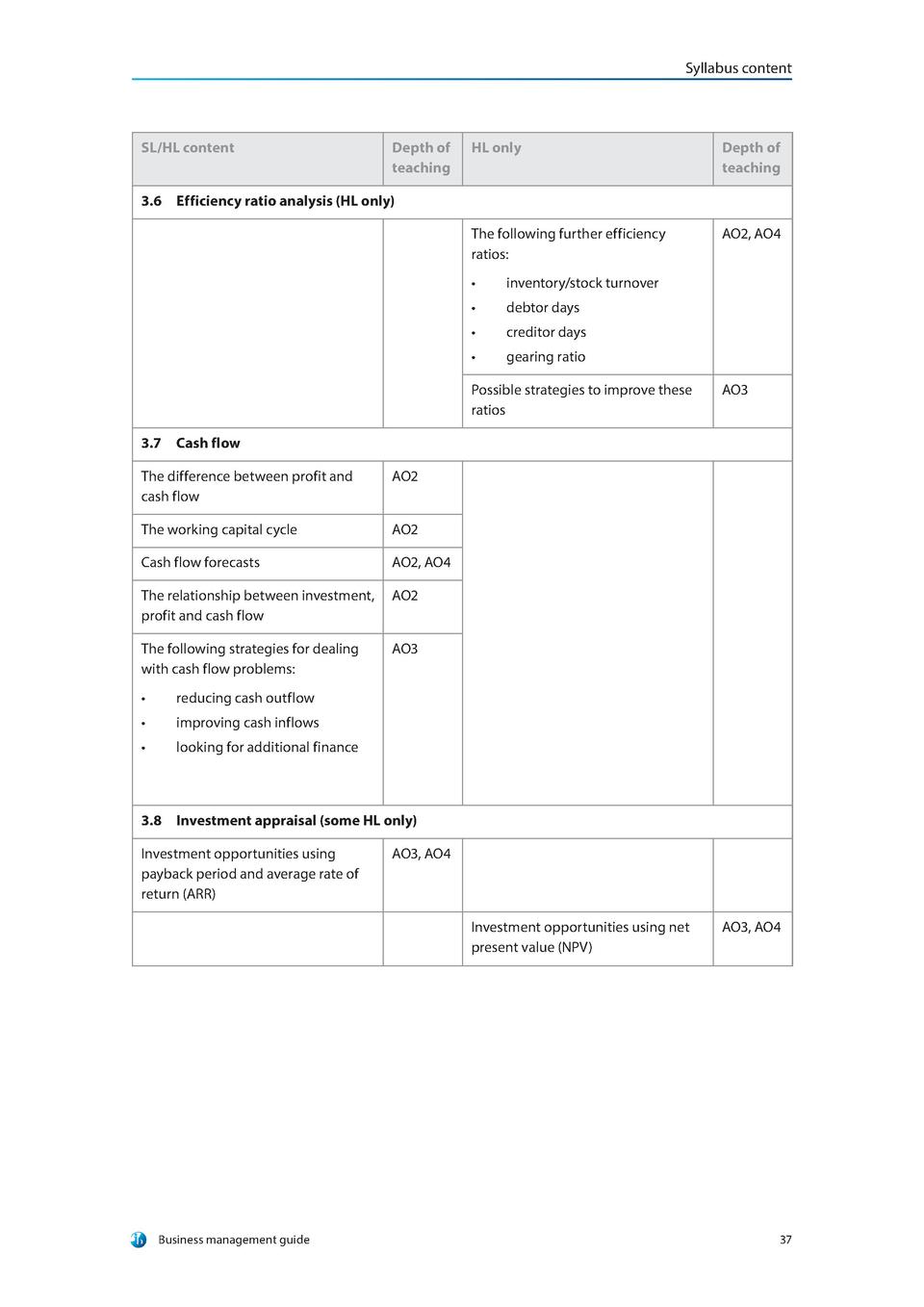 www.ibbusinessandmanagement.com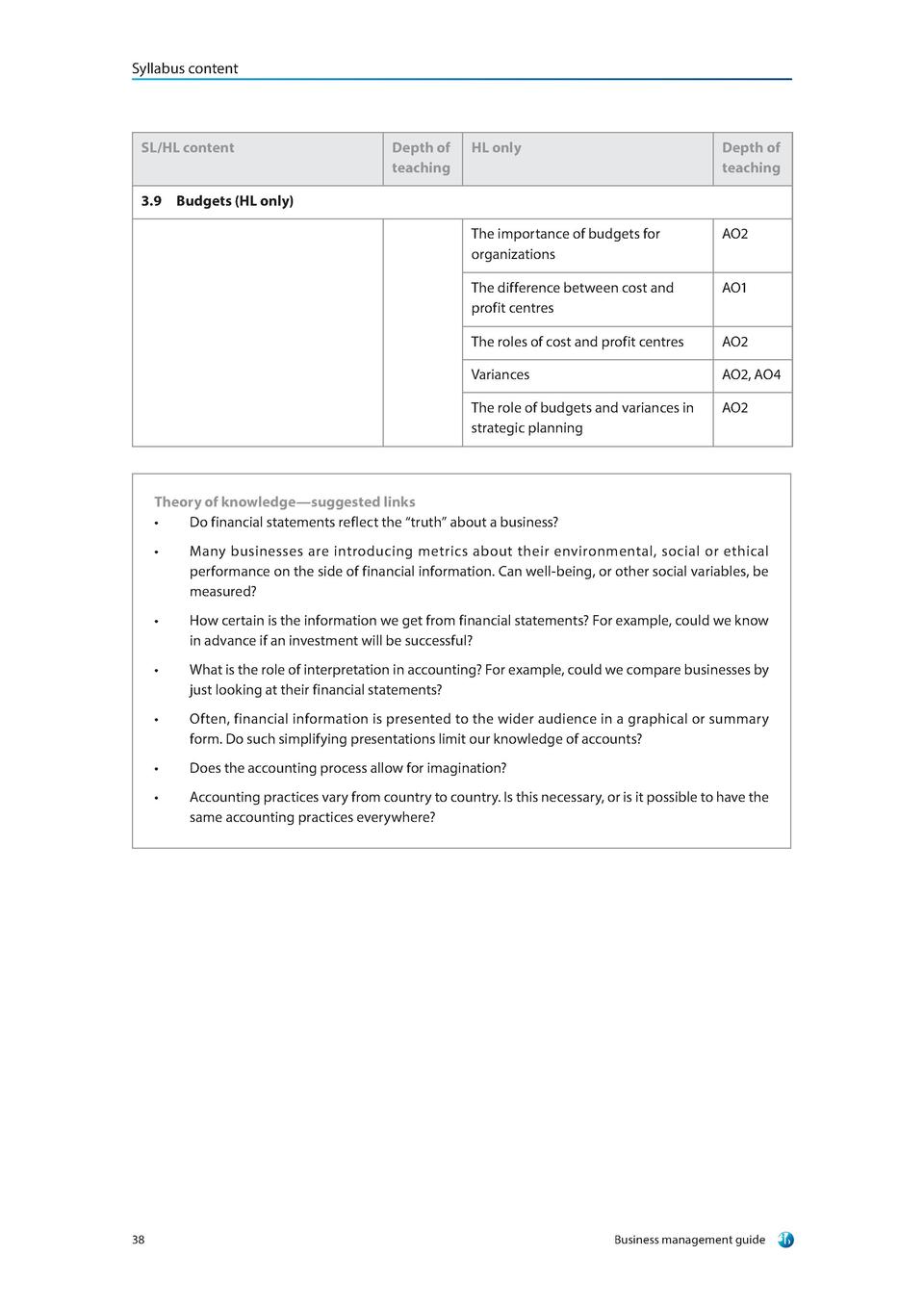 www.ibbusinessandmanagement.com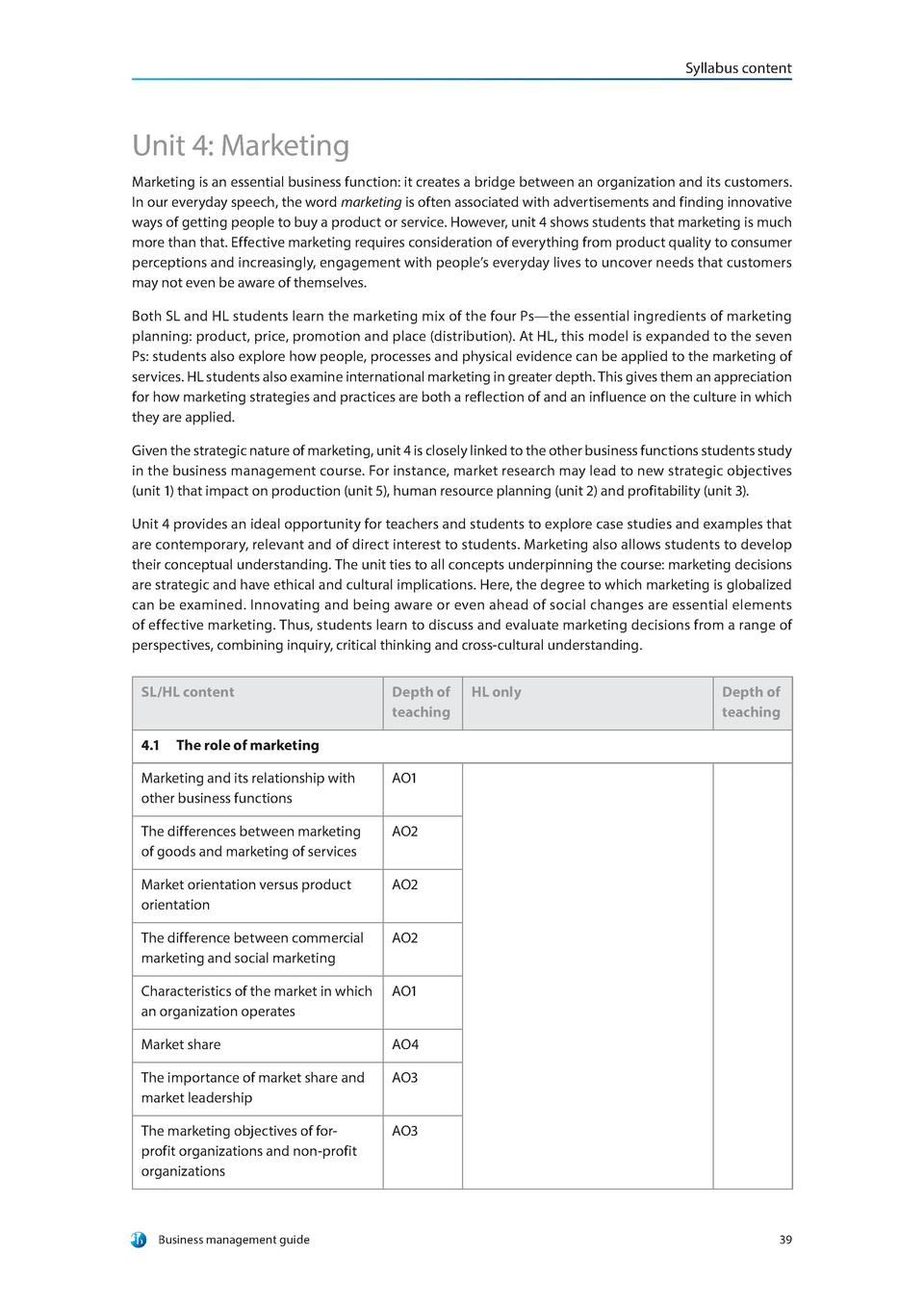 www.ibbusinessandmanagement.com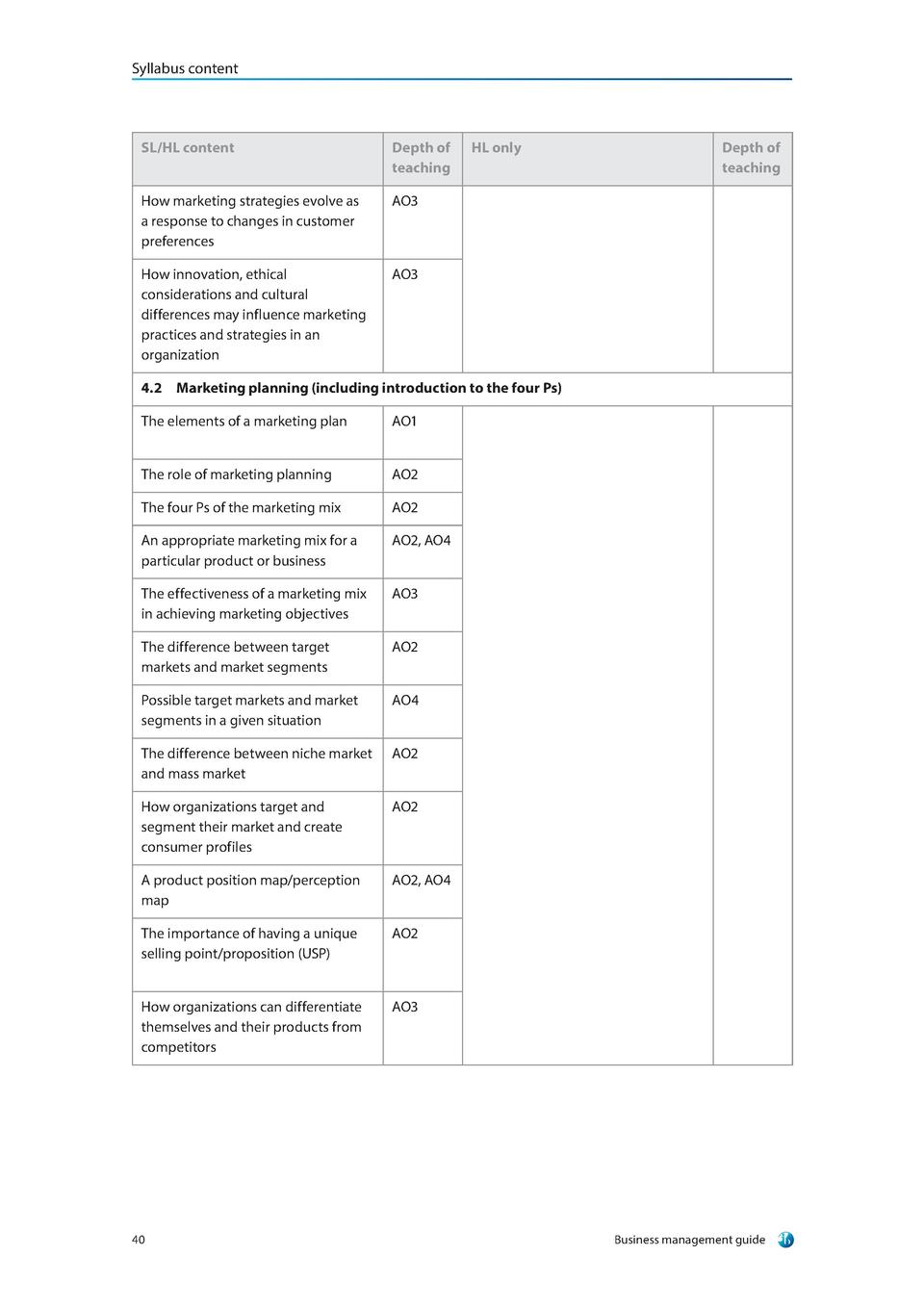 www.ibbusinessandmanagement.com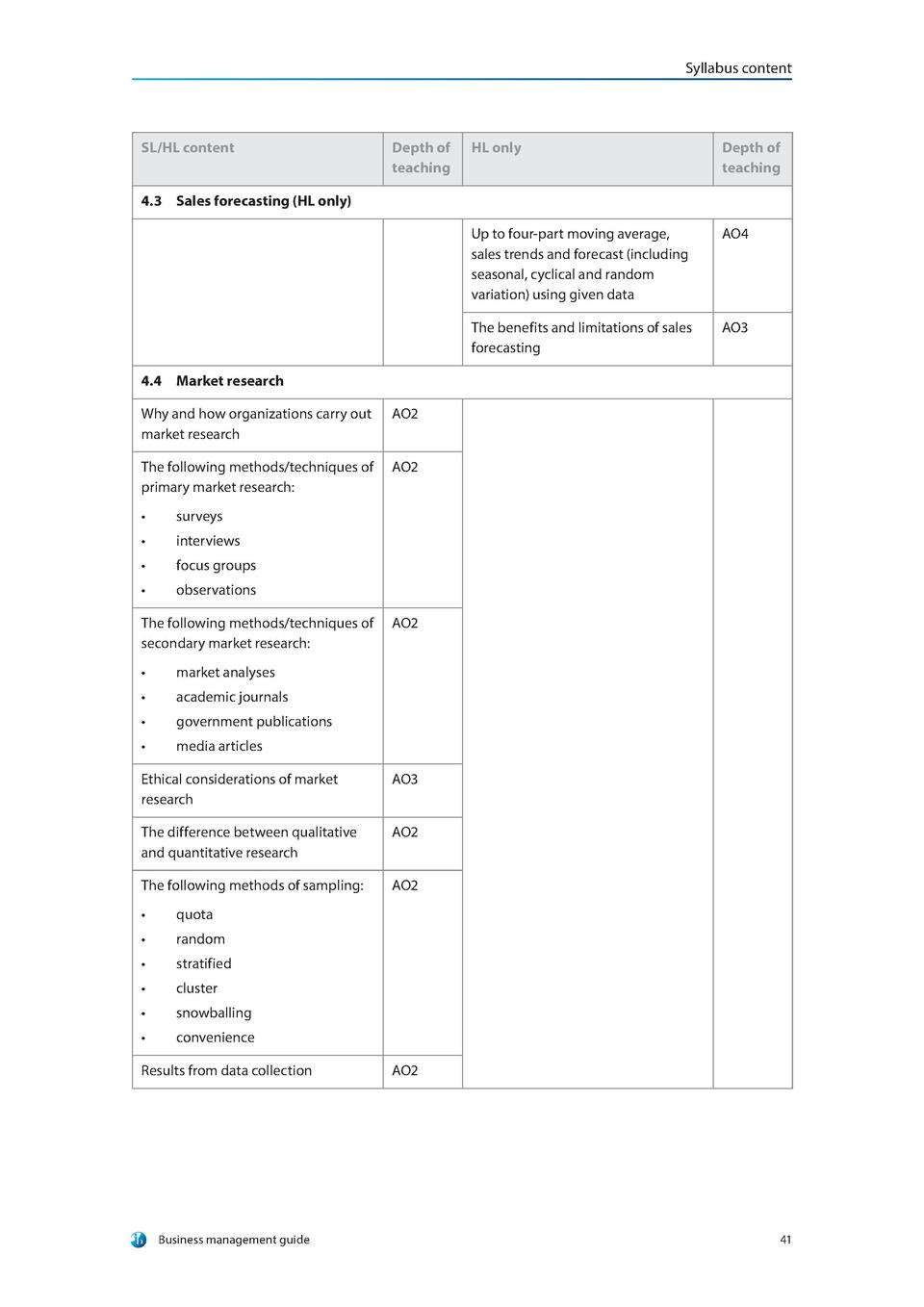 www.ibbusinessandmanagement.com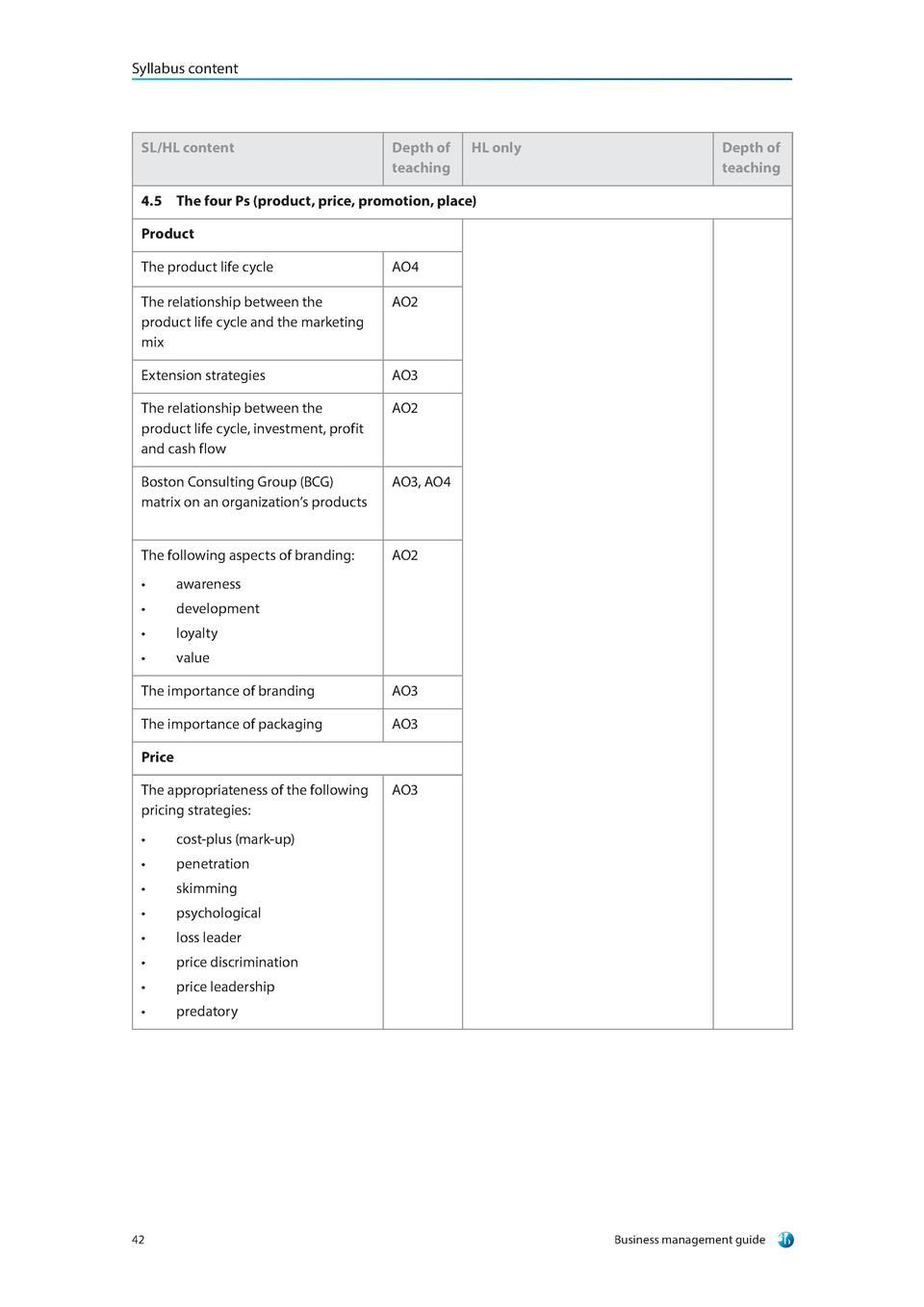 www.ibbusinessandmanagement.com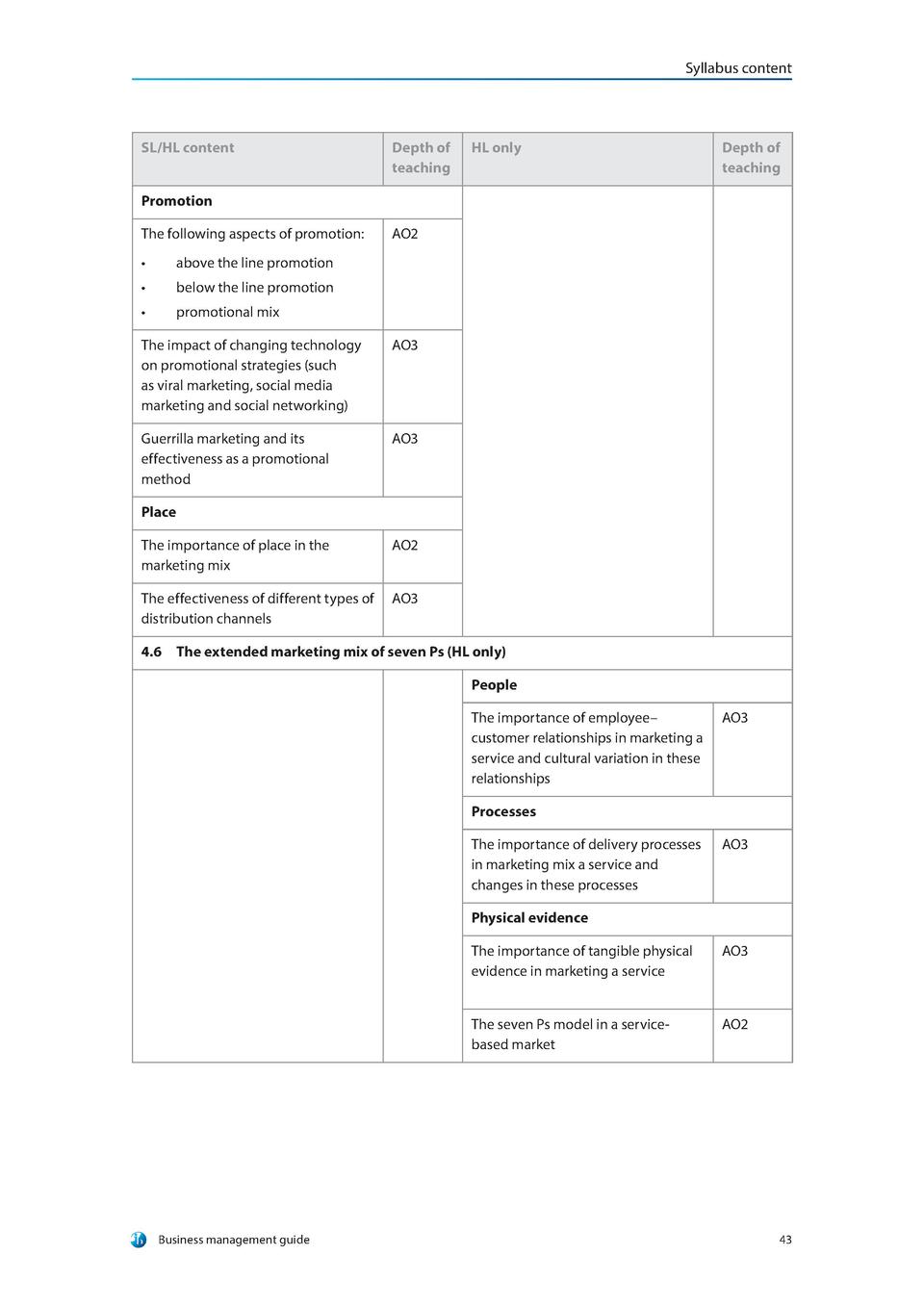 www.ibbusinessandmanagement.com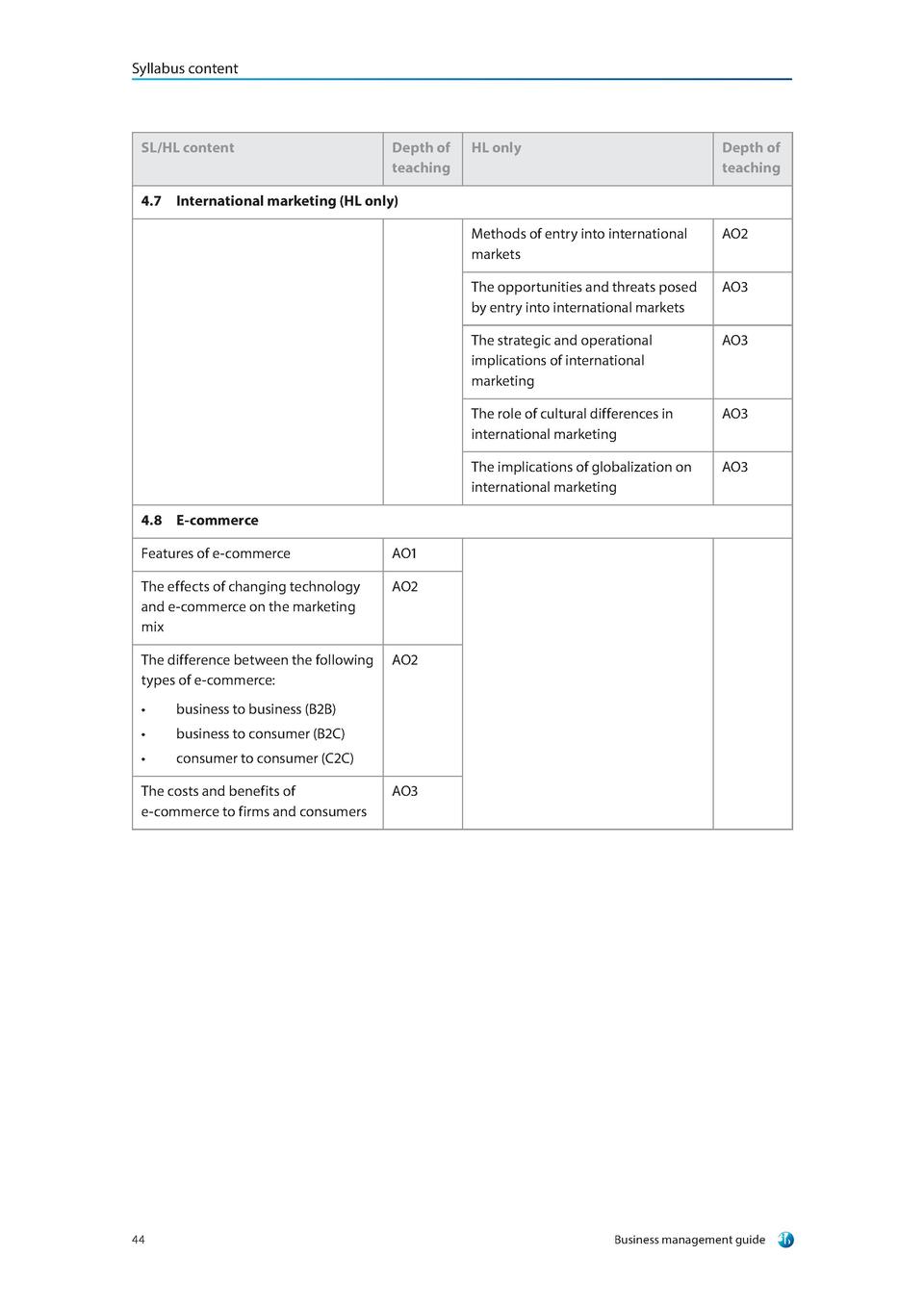 www.ibbusinessandmanagement.com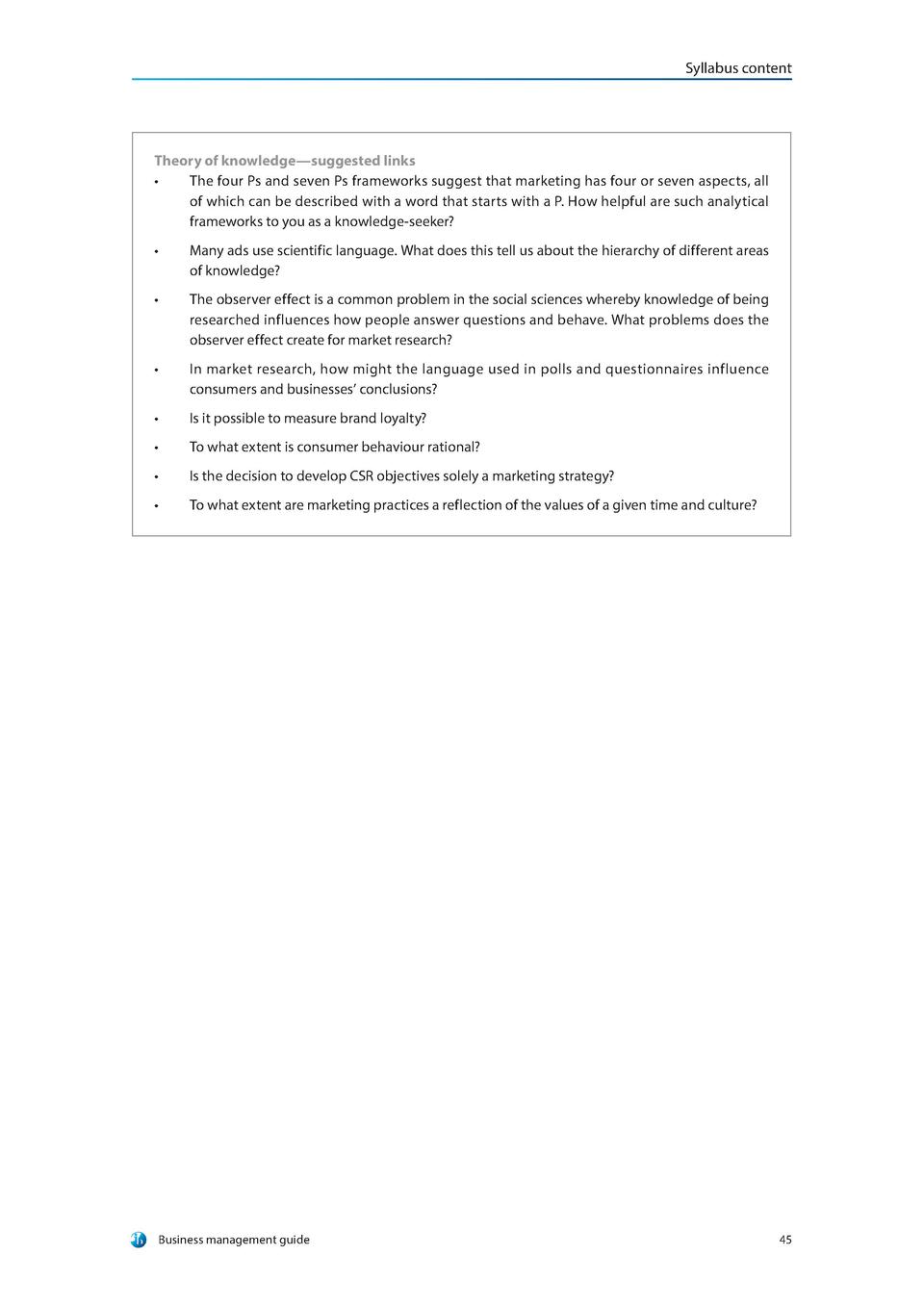 www.ibbusinessandmanagement.com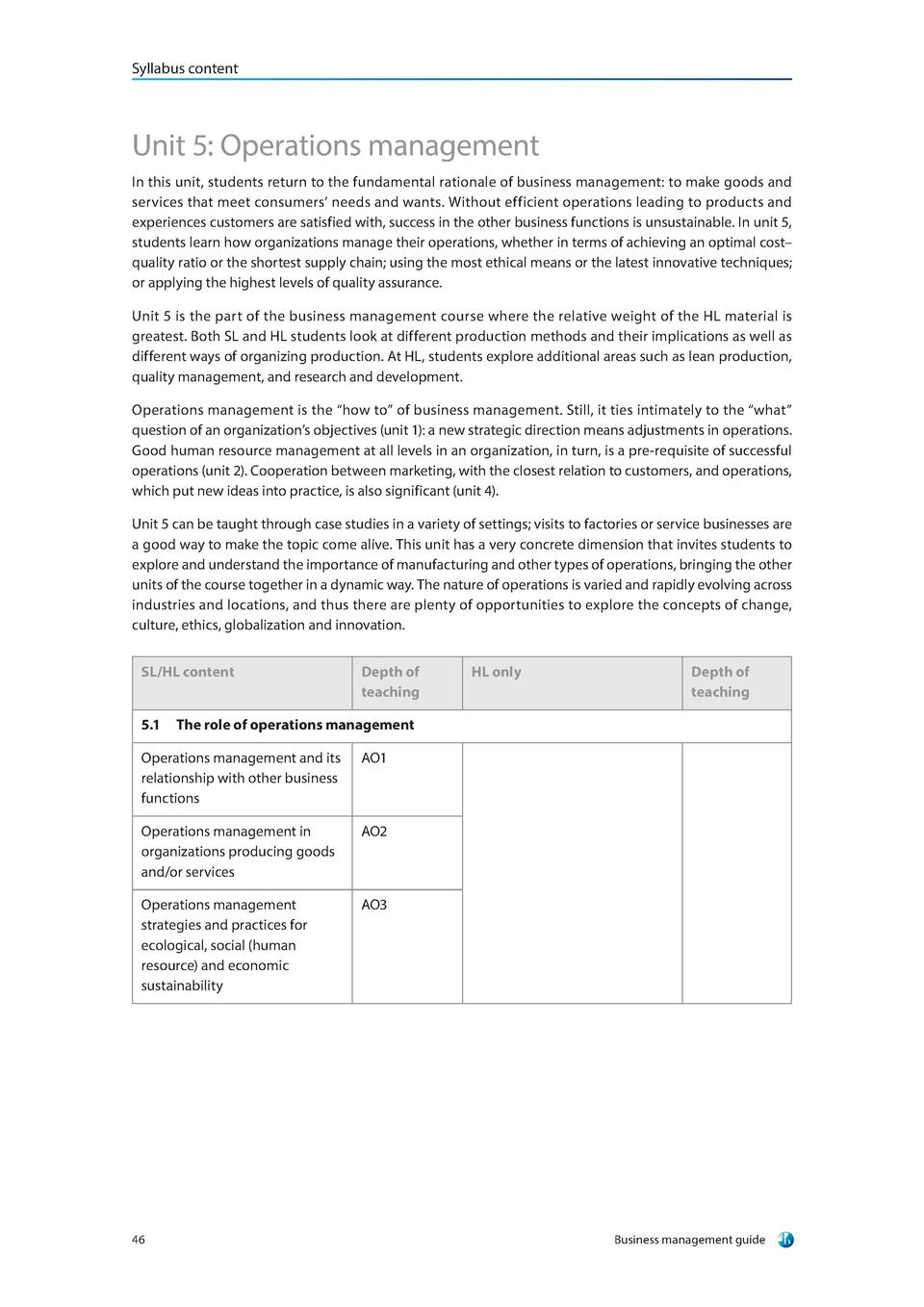 www.ibbusinessandmanagement.com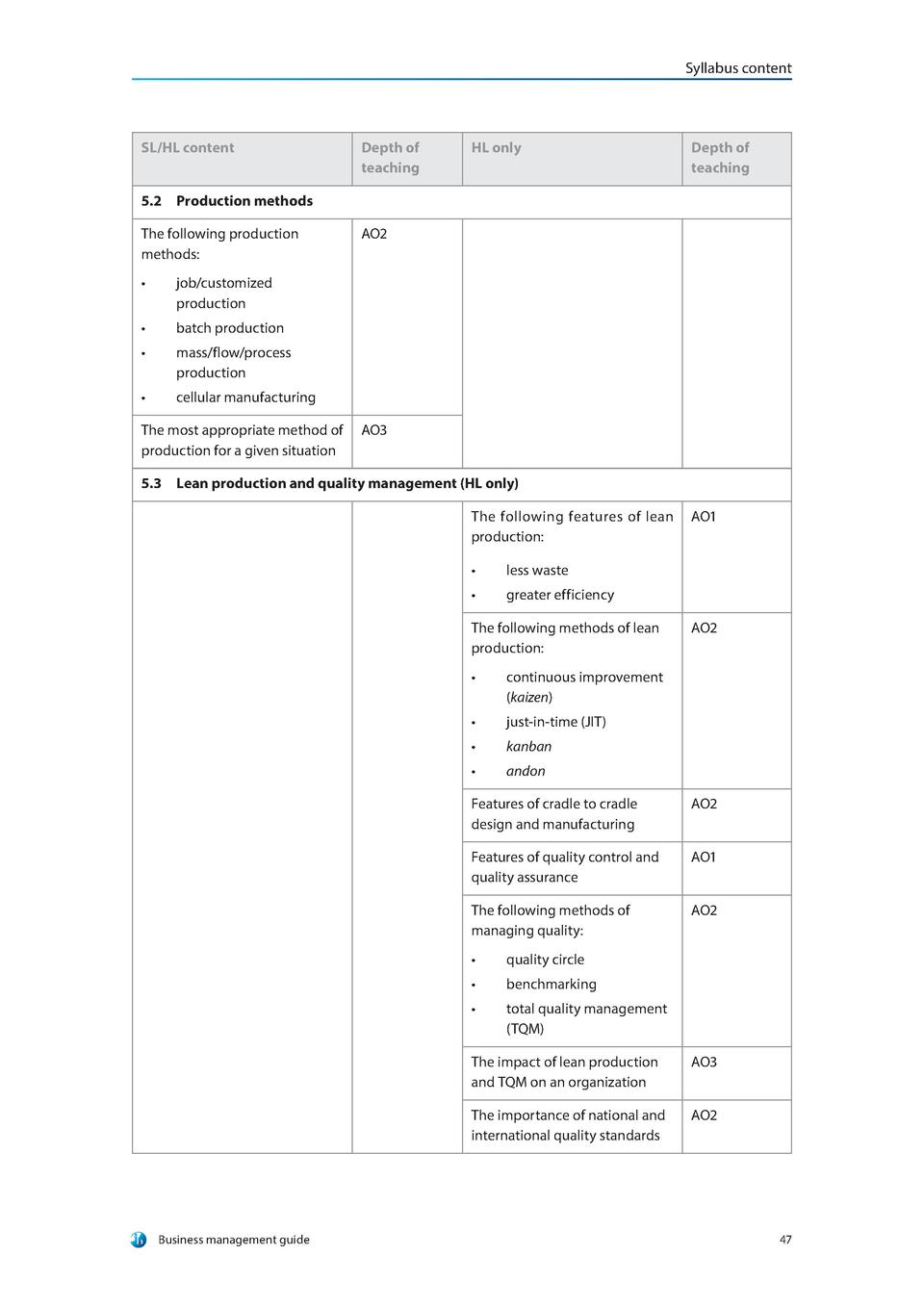 www.ibbusinessandmanagement.com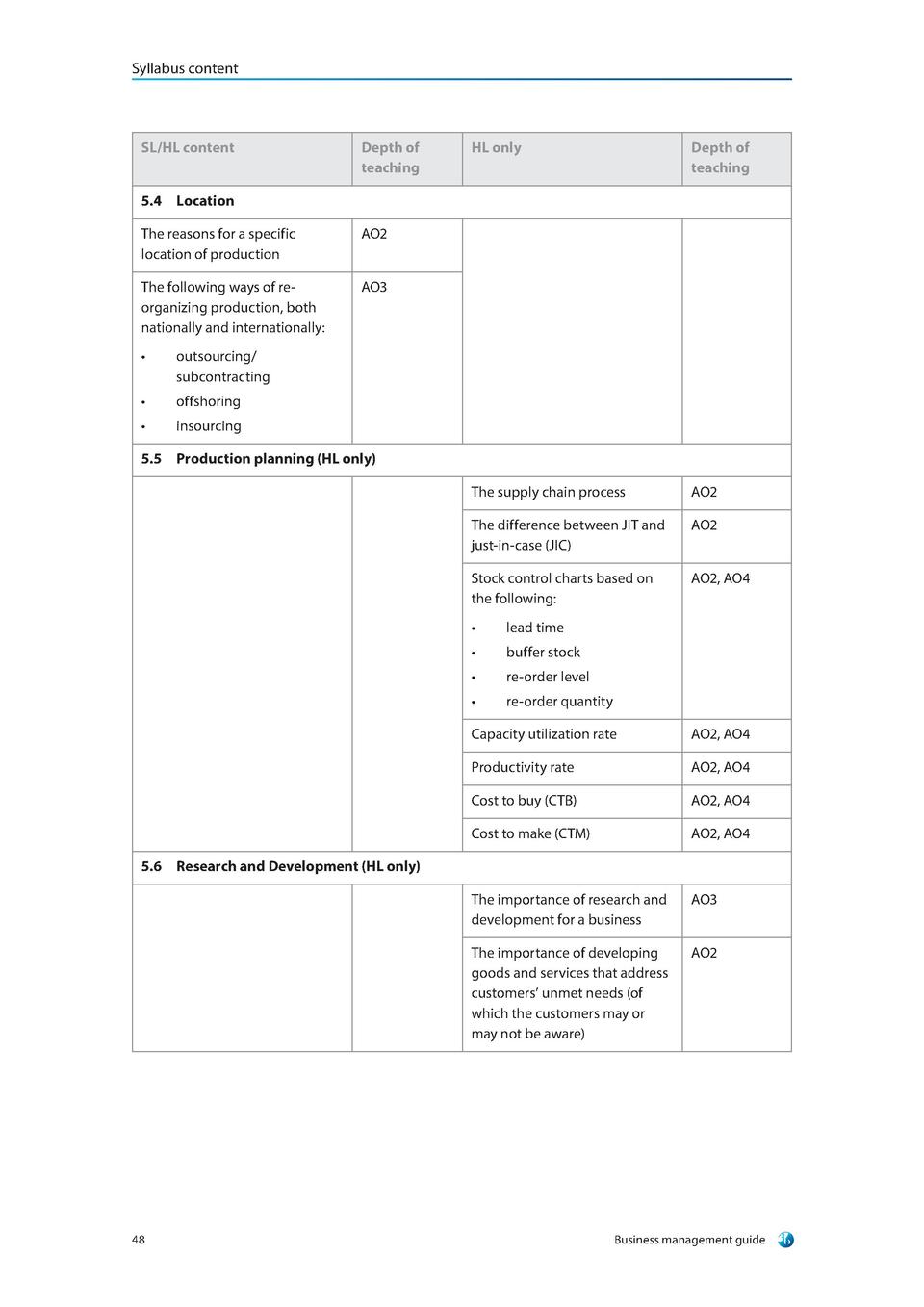 www.ibbusinessandmanagement.com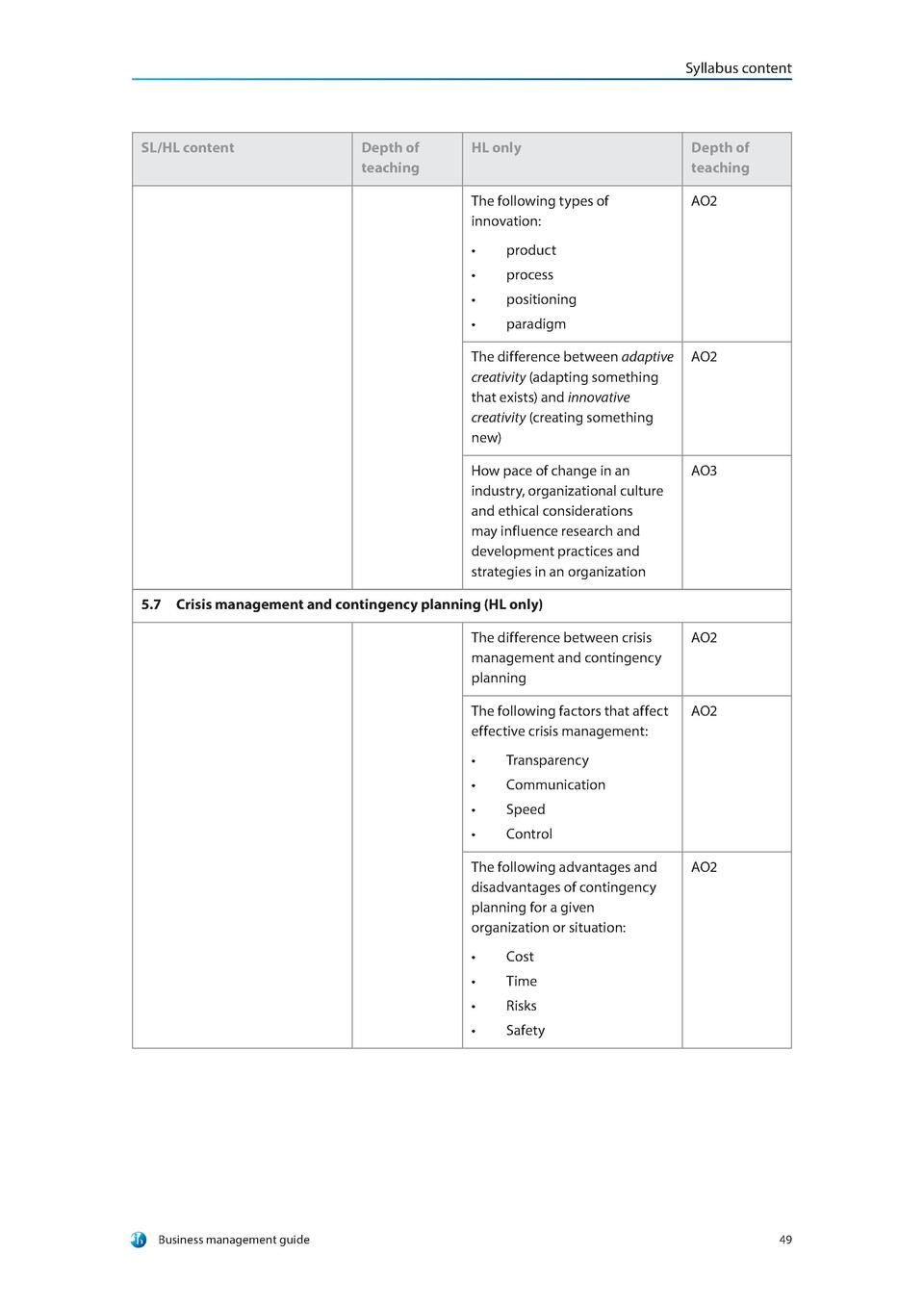 www.ibbusinessandmanagement.com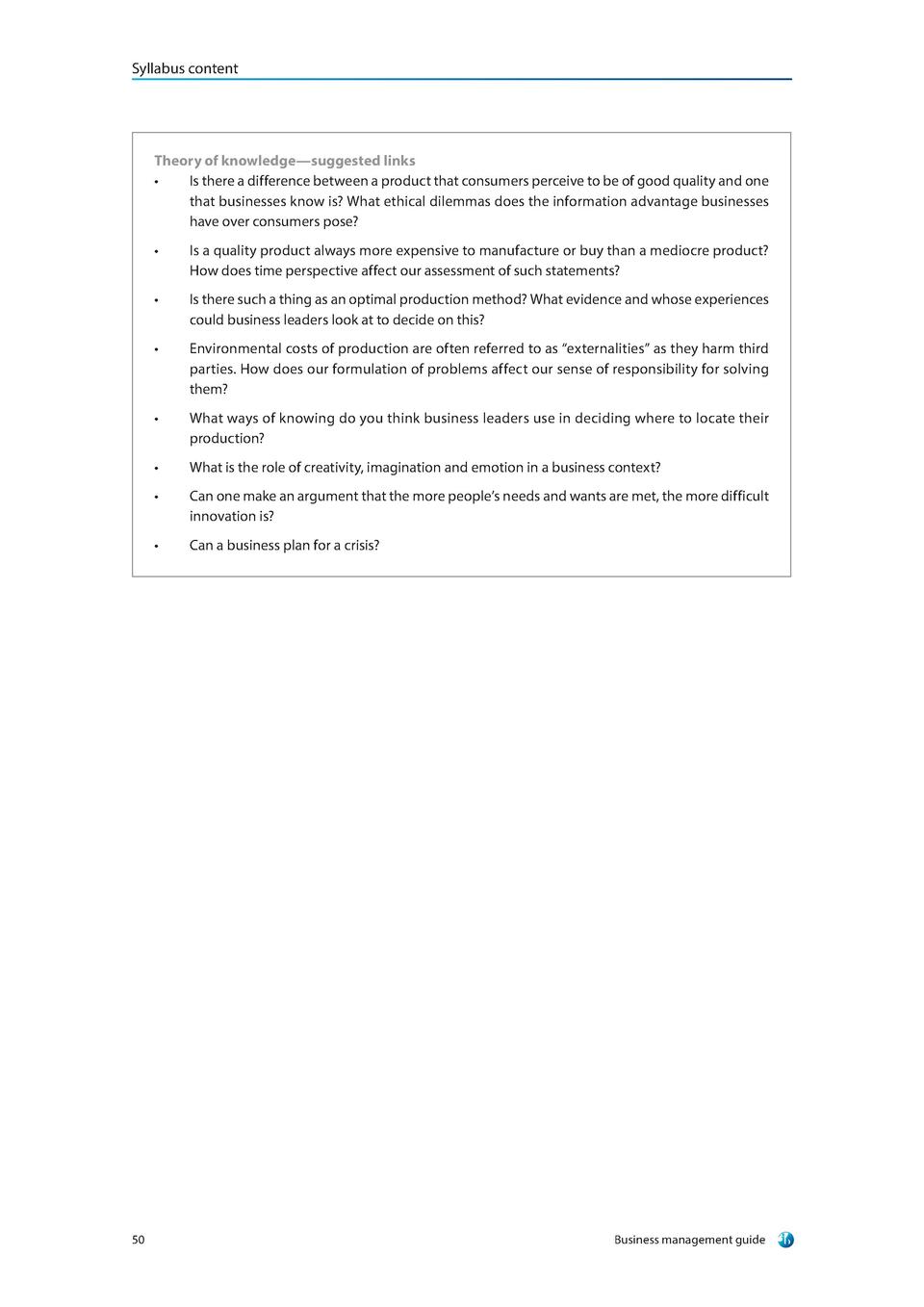 www.ibbusinessandmanagement.com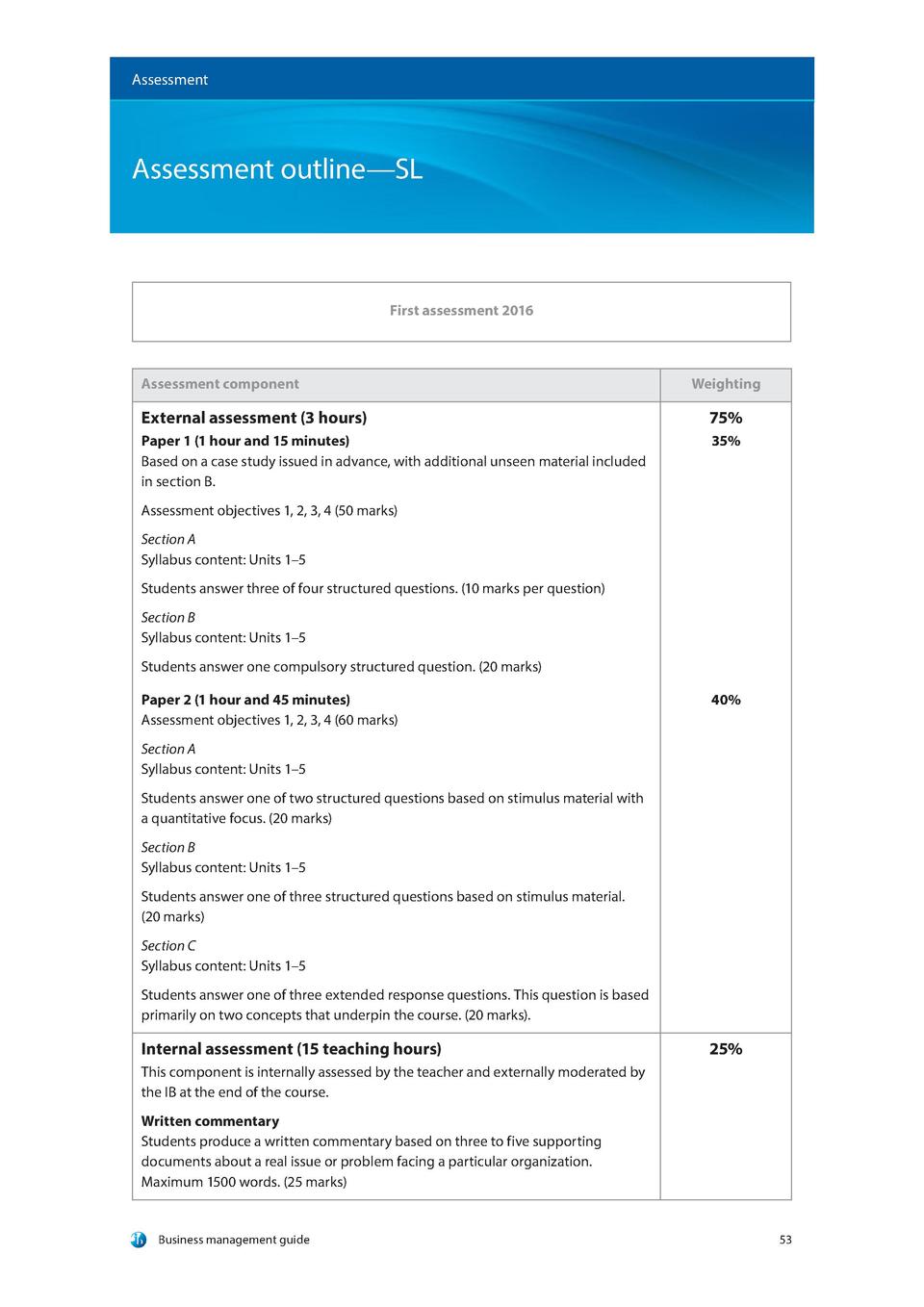 www.ibbusinessandmanagement.com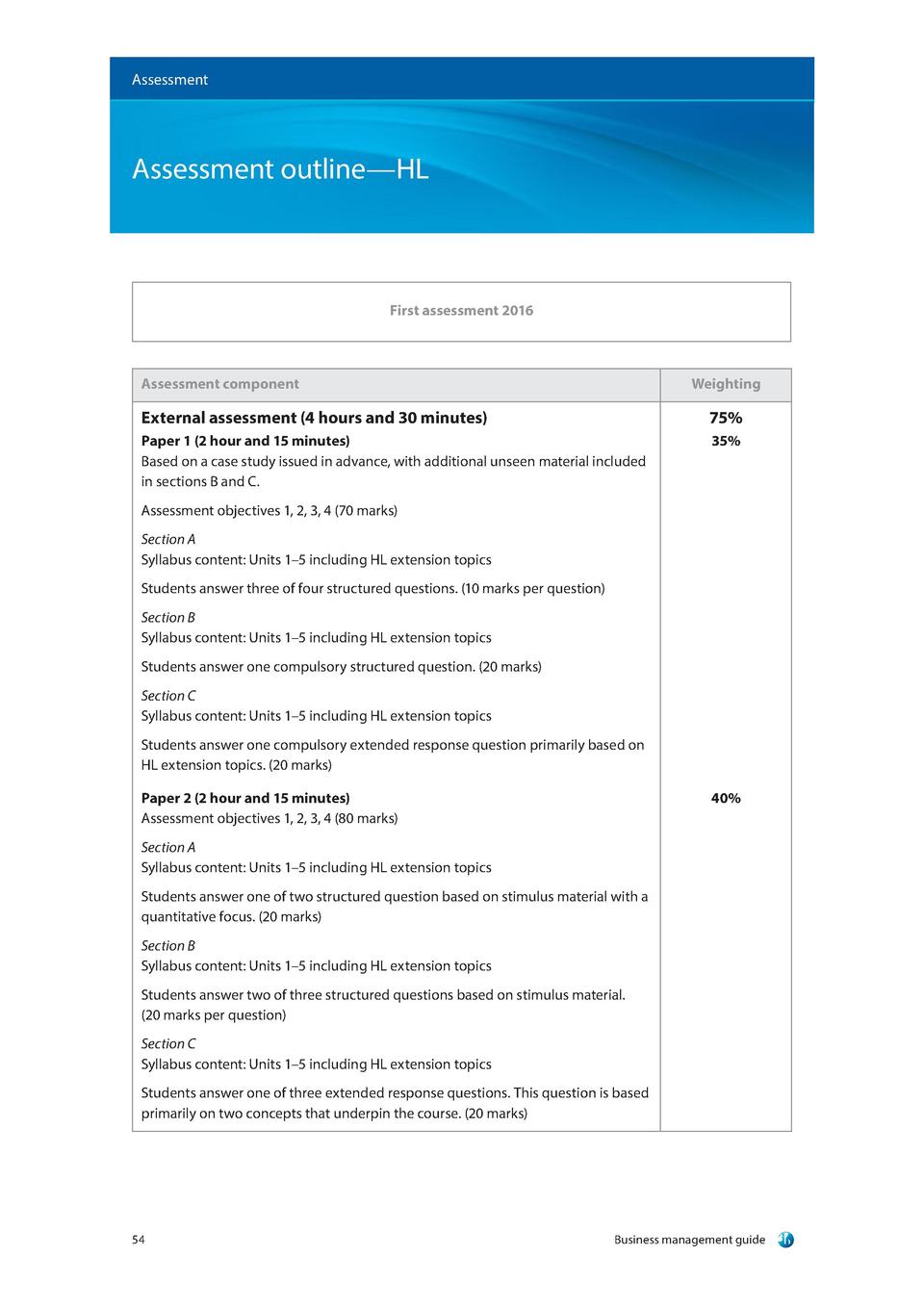 www.ibbusinessandmanagement.com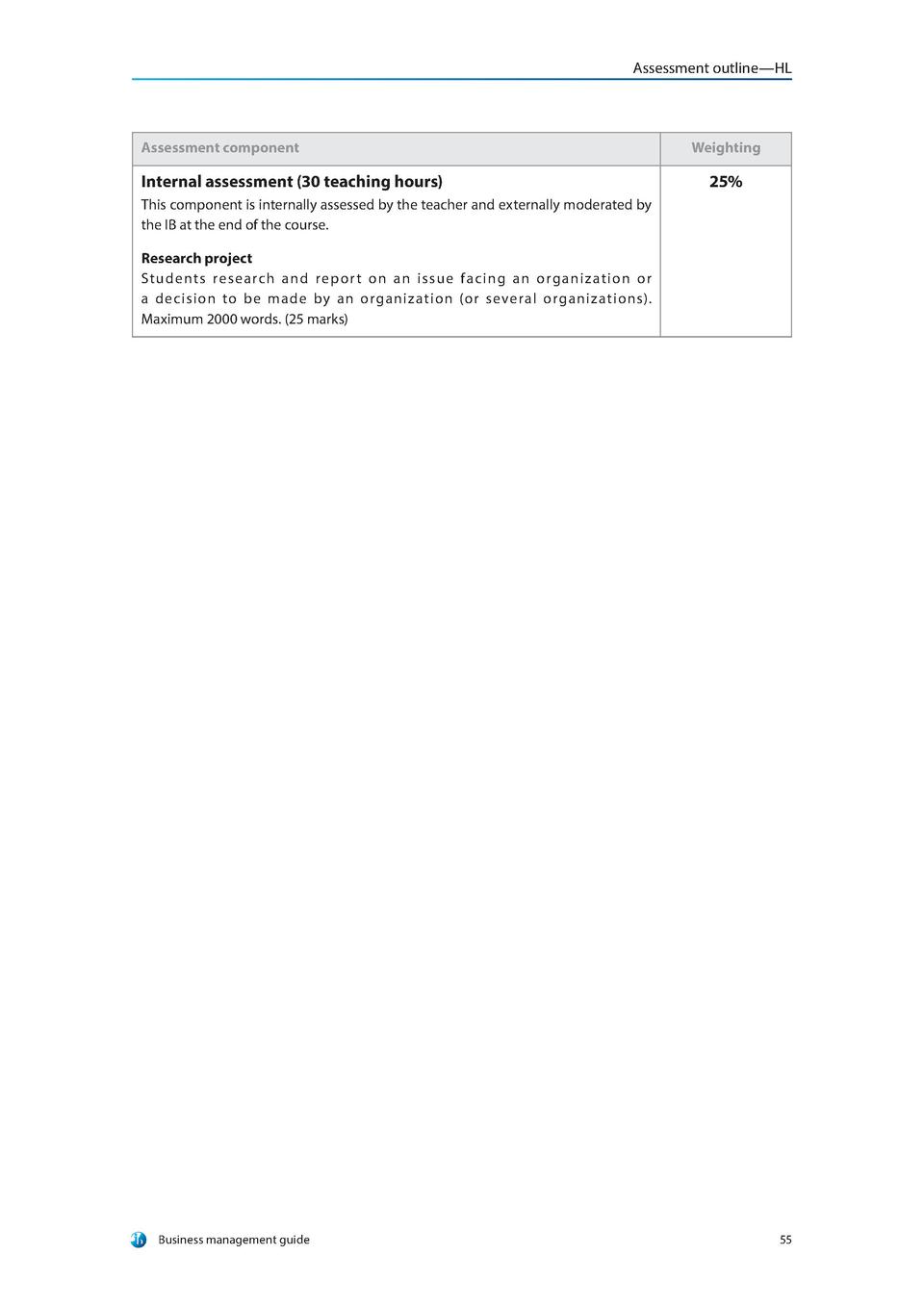 www.ibbusinessandmanagement.com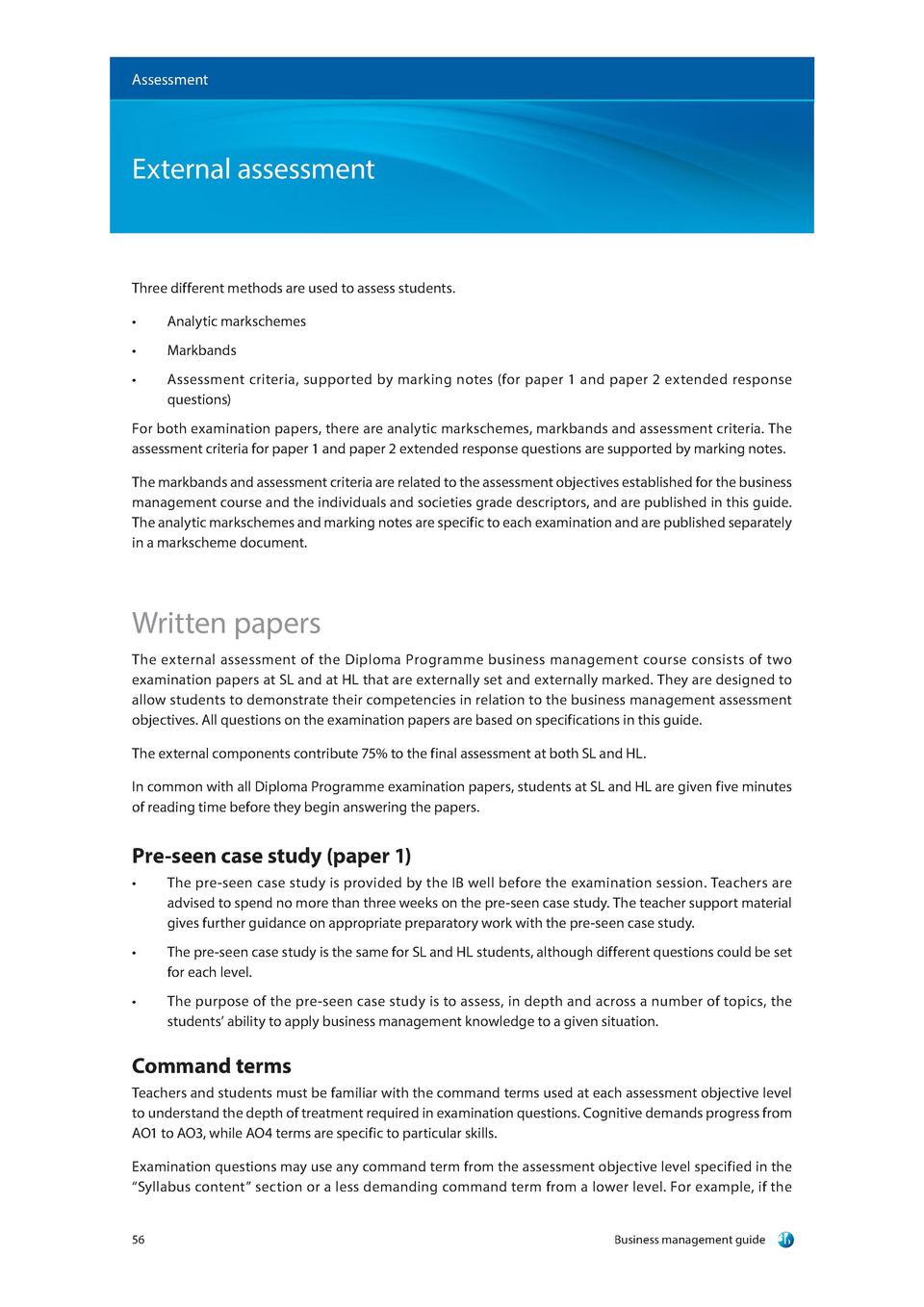 www.ibbusinessandmanagement.com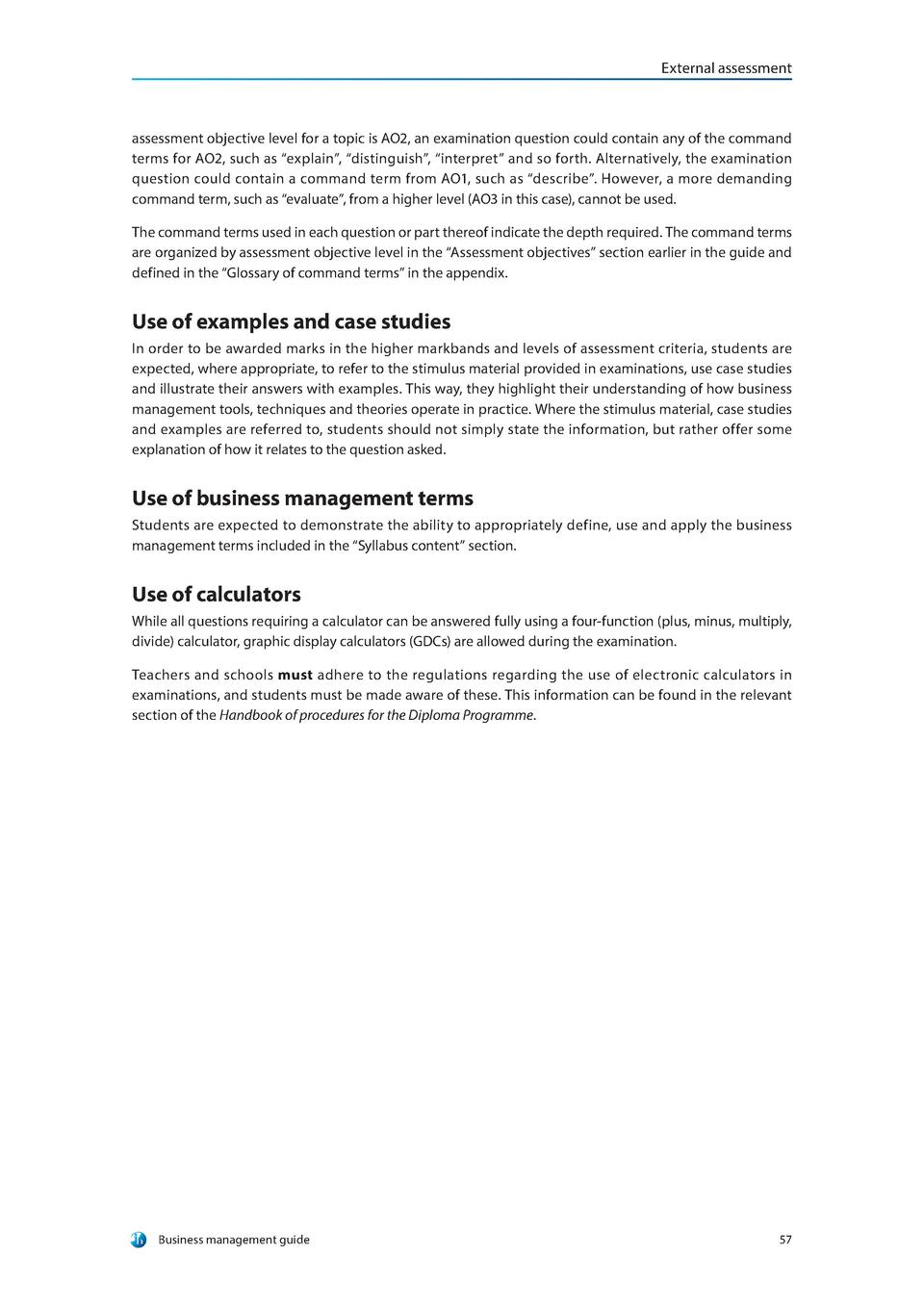 www.ibbusinessandmanagement.com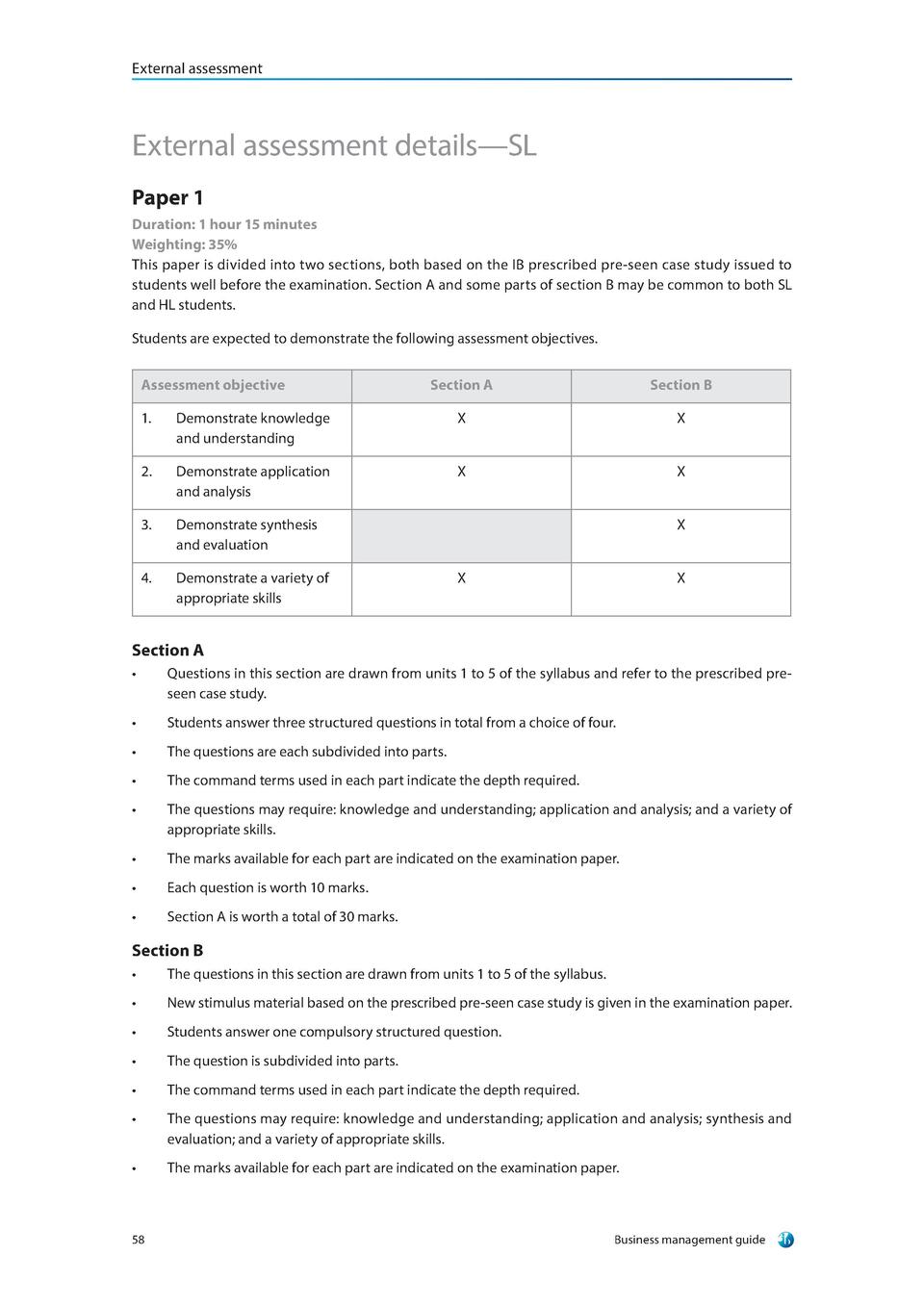 www.ibbusinessandmanagement.com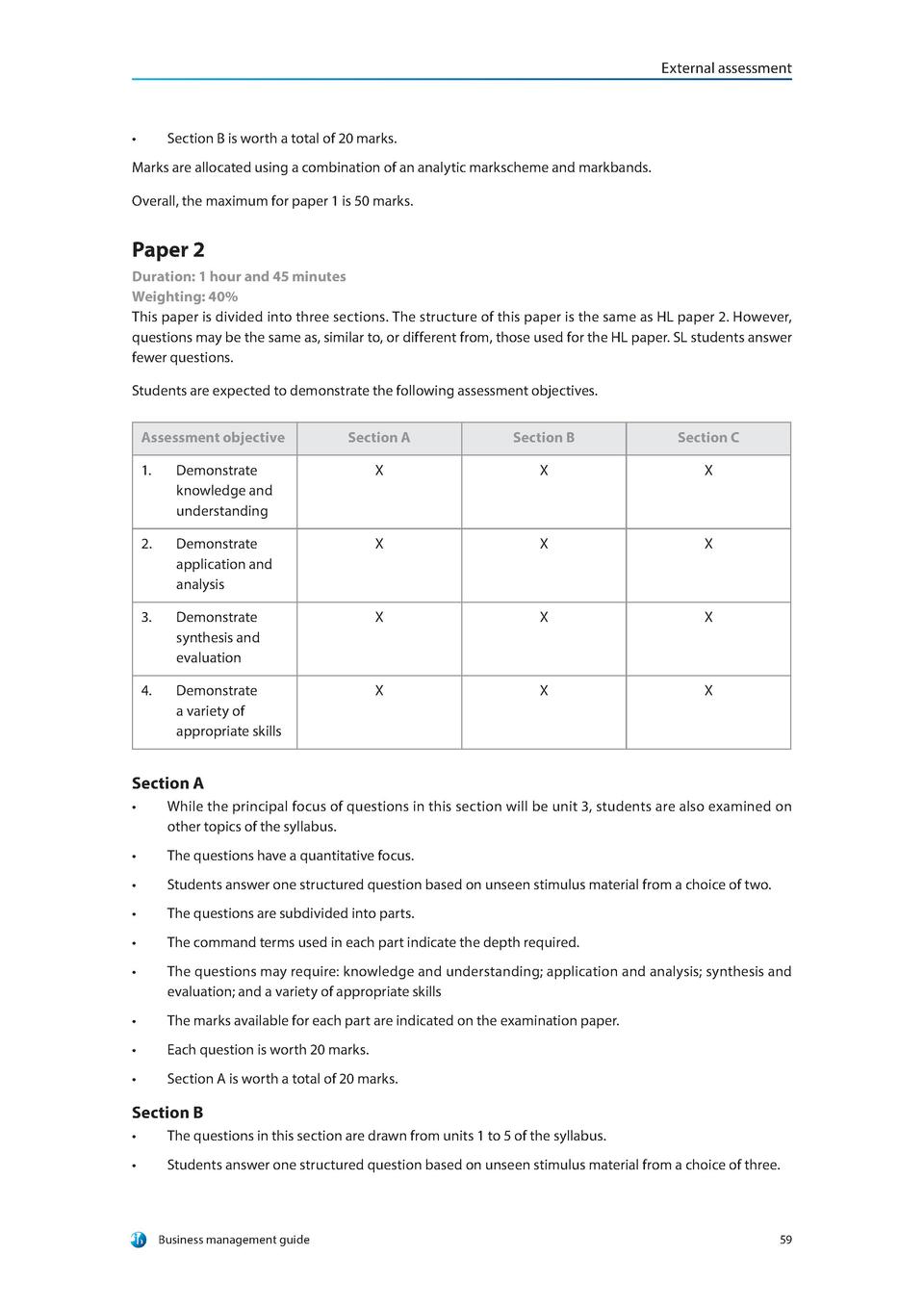 www.ibbusinessandmanagement.com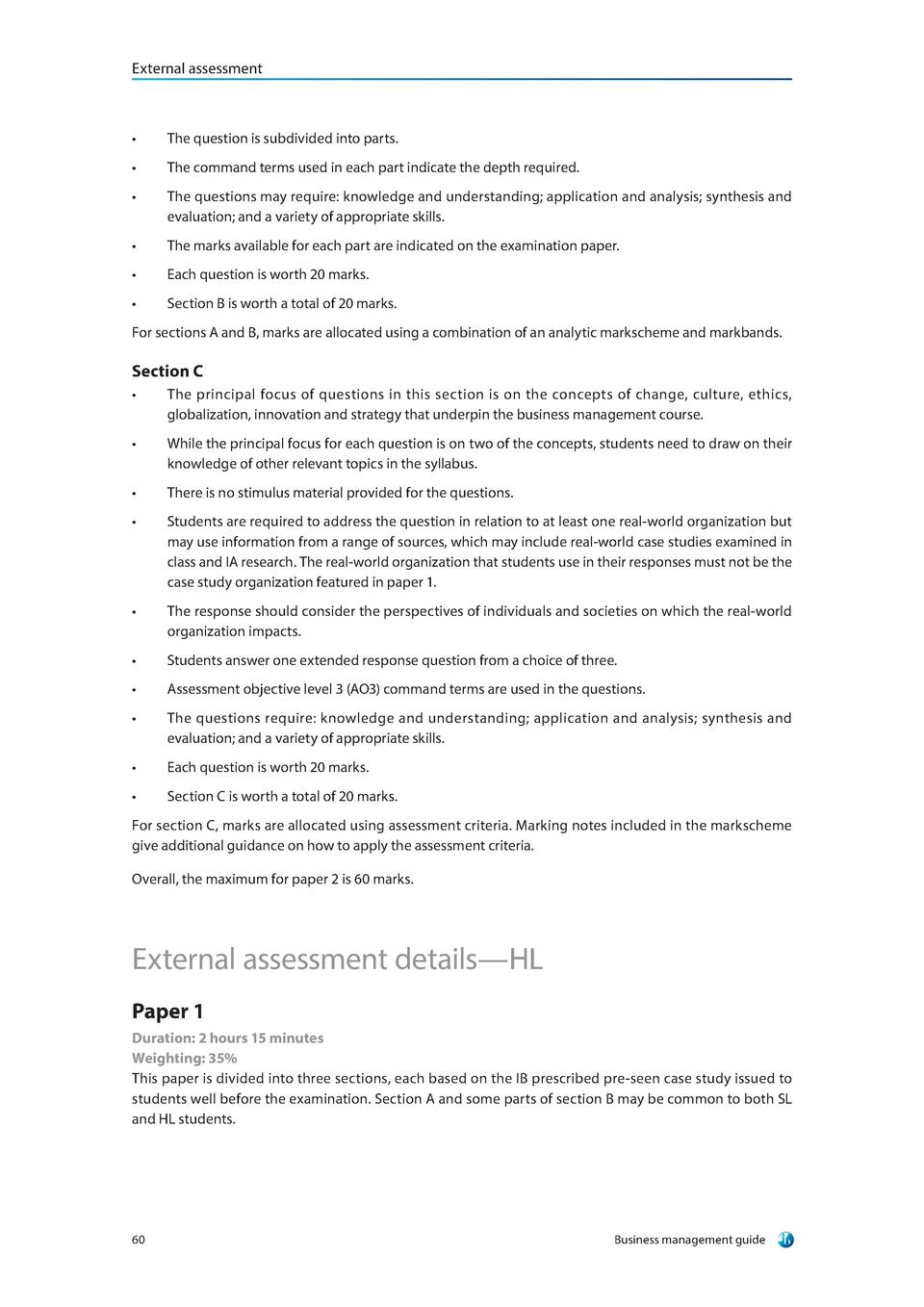 www.ibbusinessandmanagement.com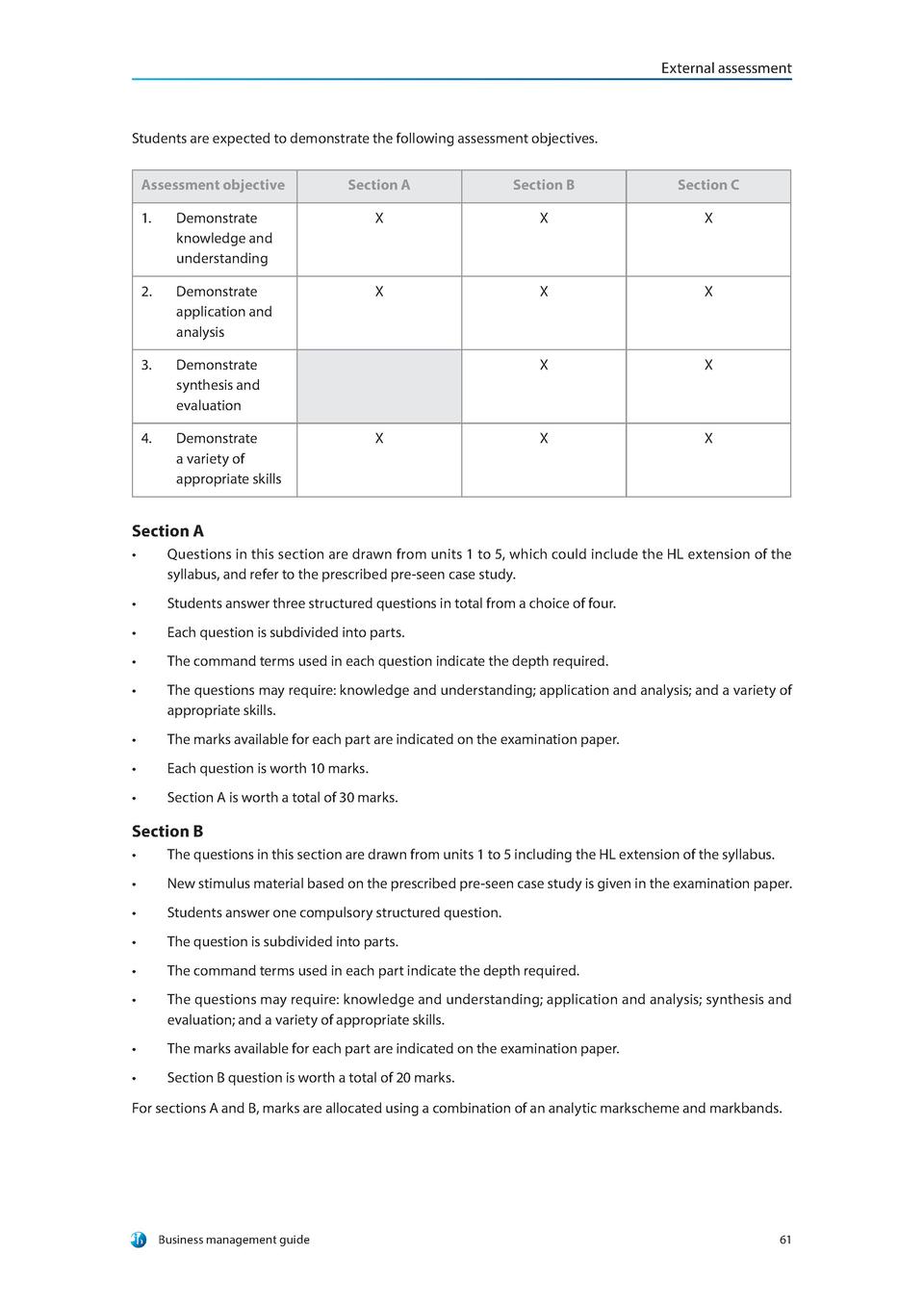 www.ibbusinessandmanagement.com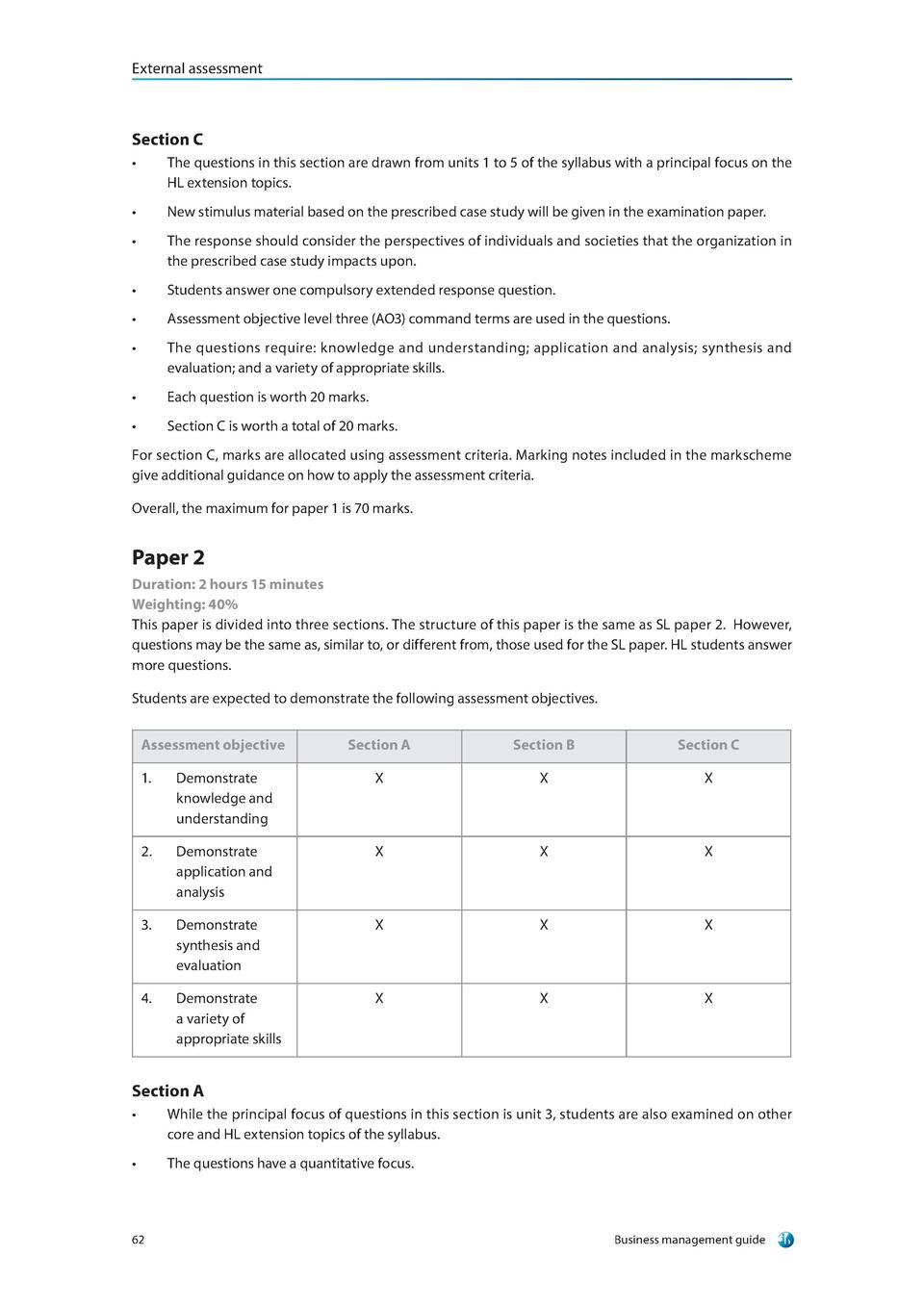 www.ibbusinessandmanagement.com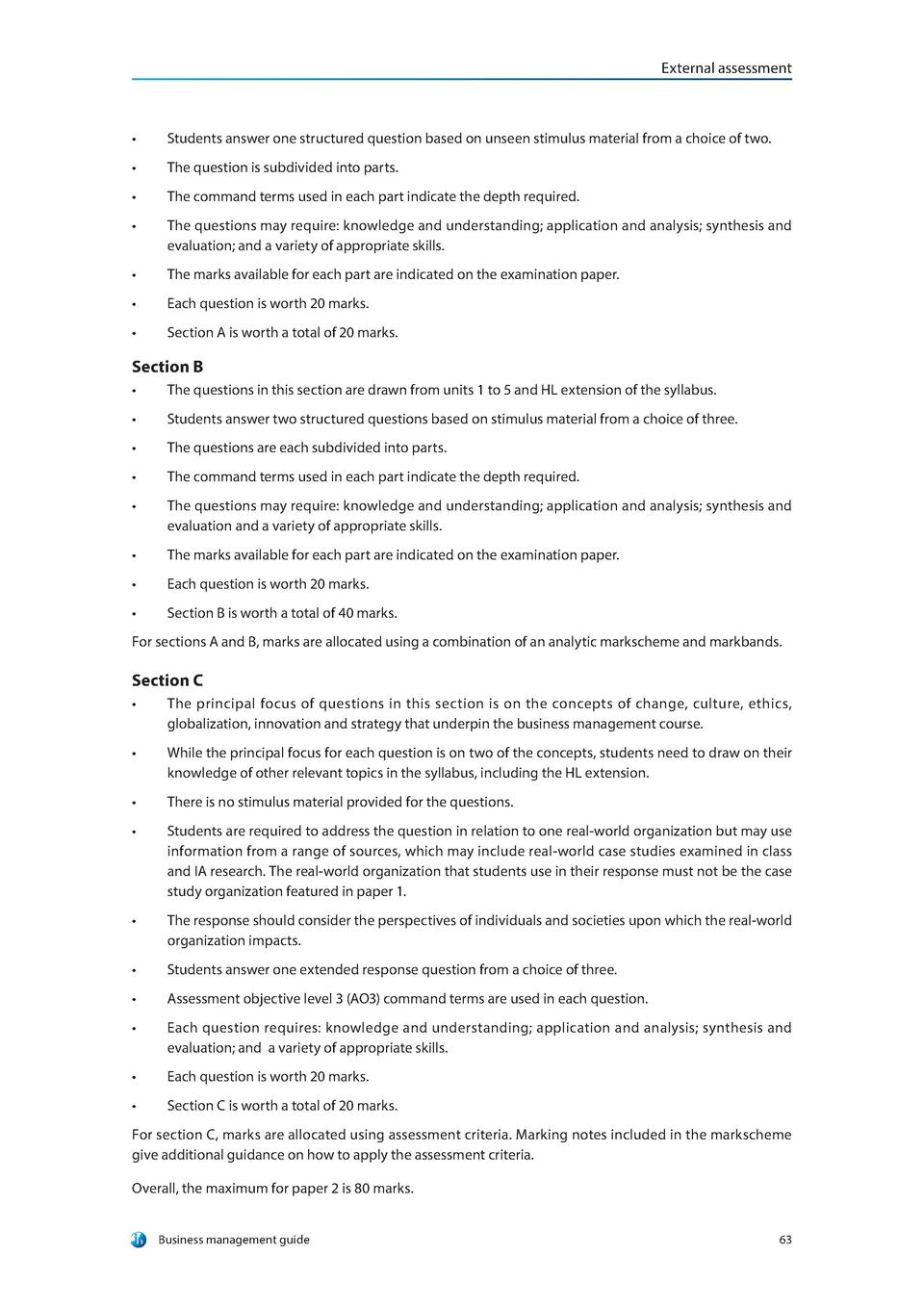 www.ibbusinessandmanagement.com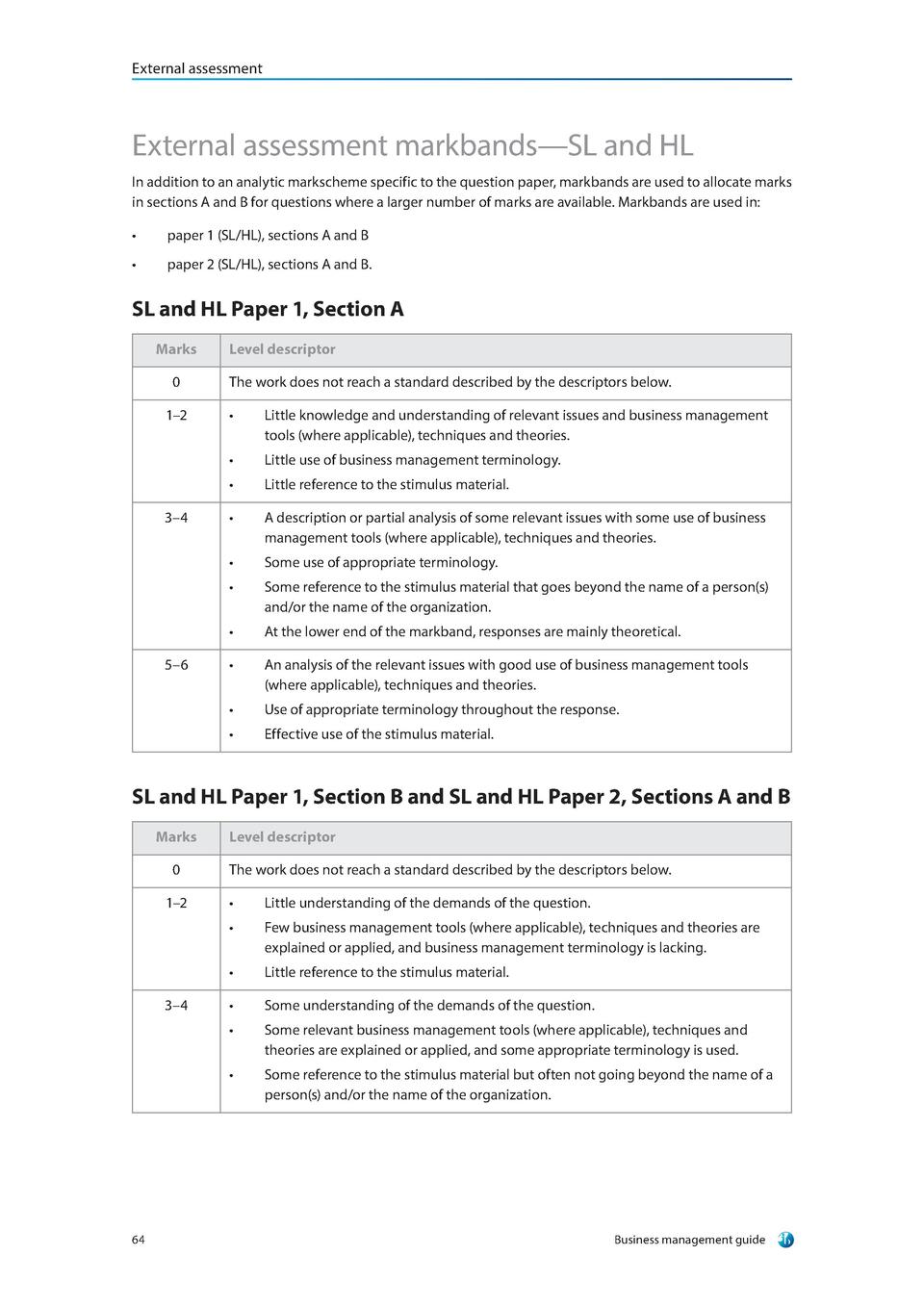 www.ibbusinessandmanagement.com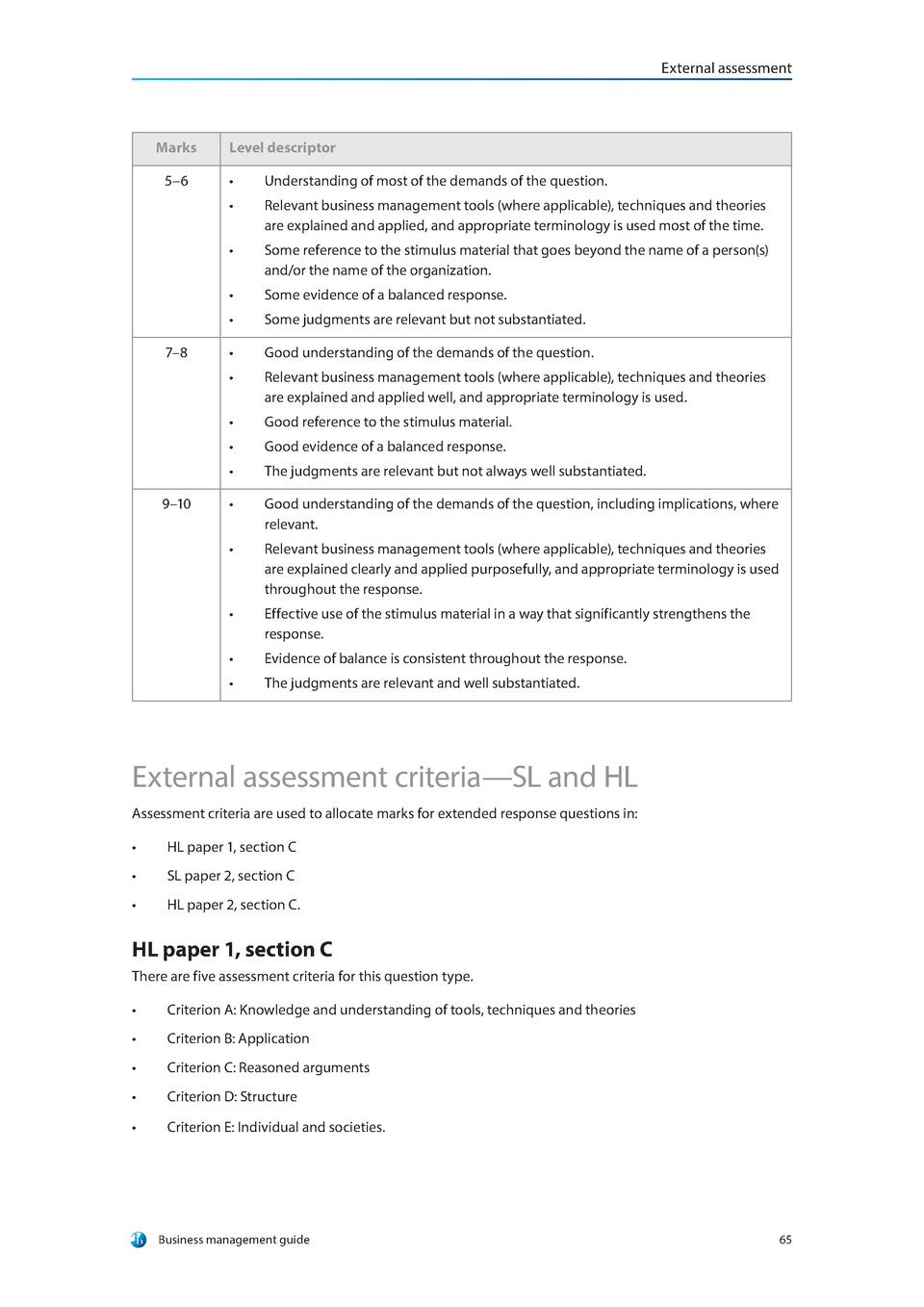 www.ibbusinessandmanagement.com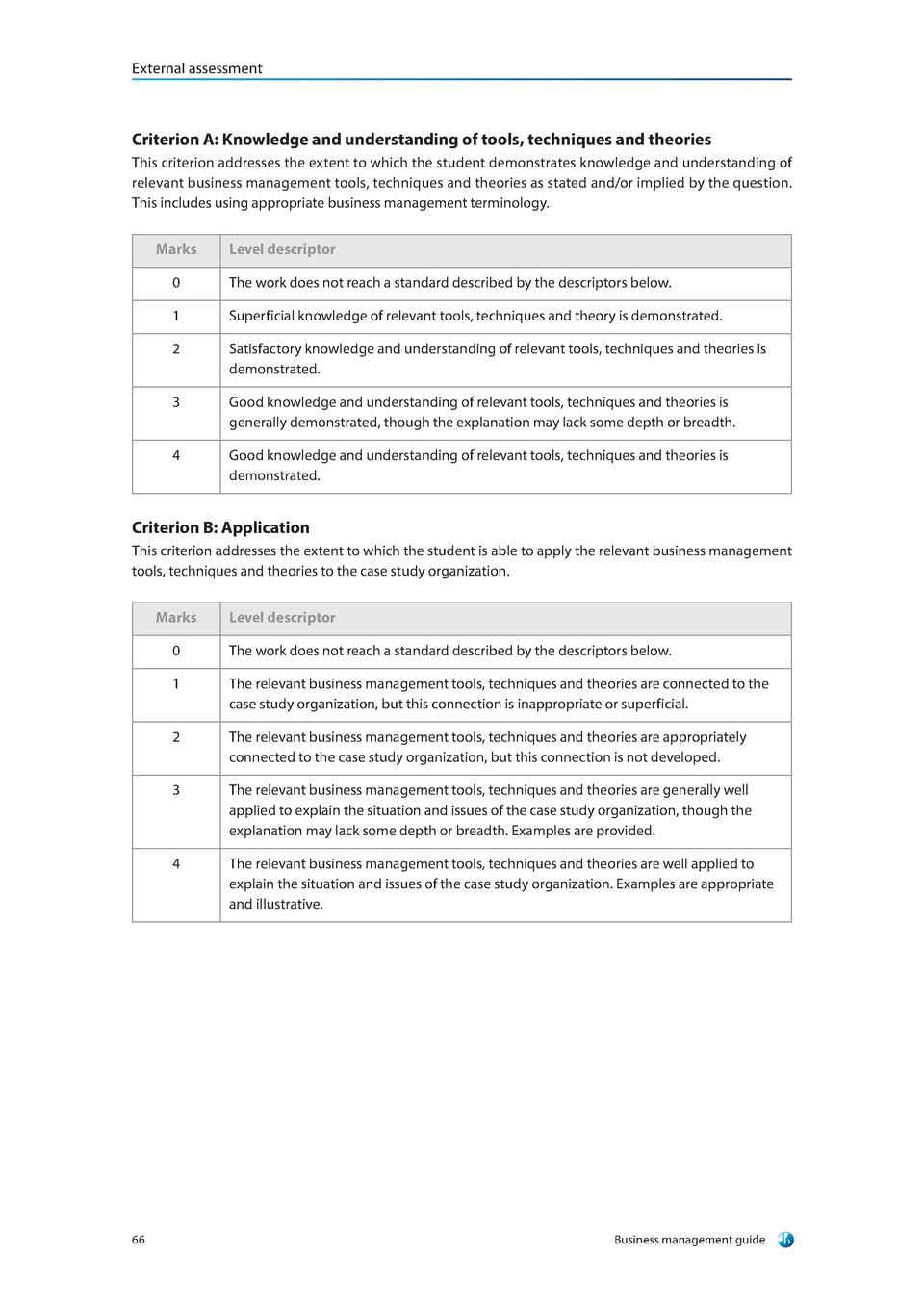 www.ibbusinessandmanagement.com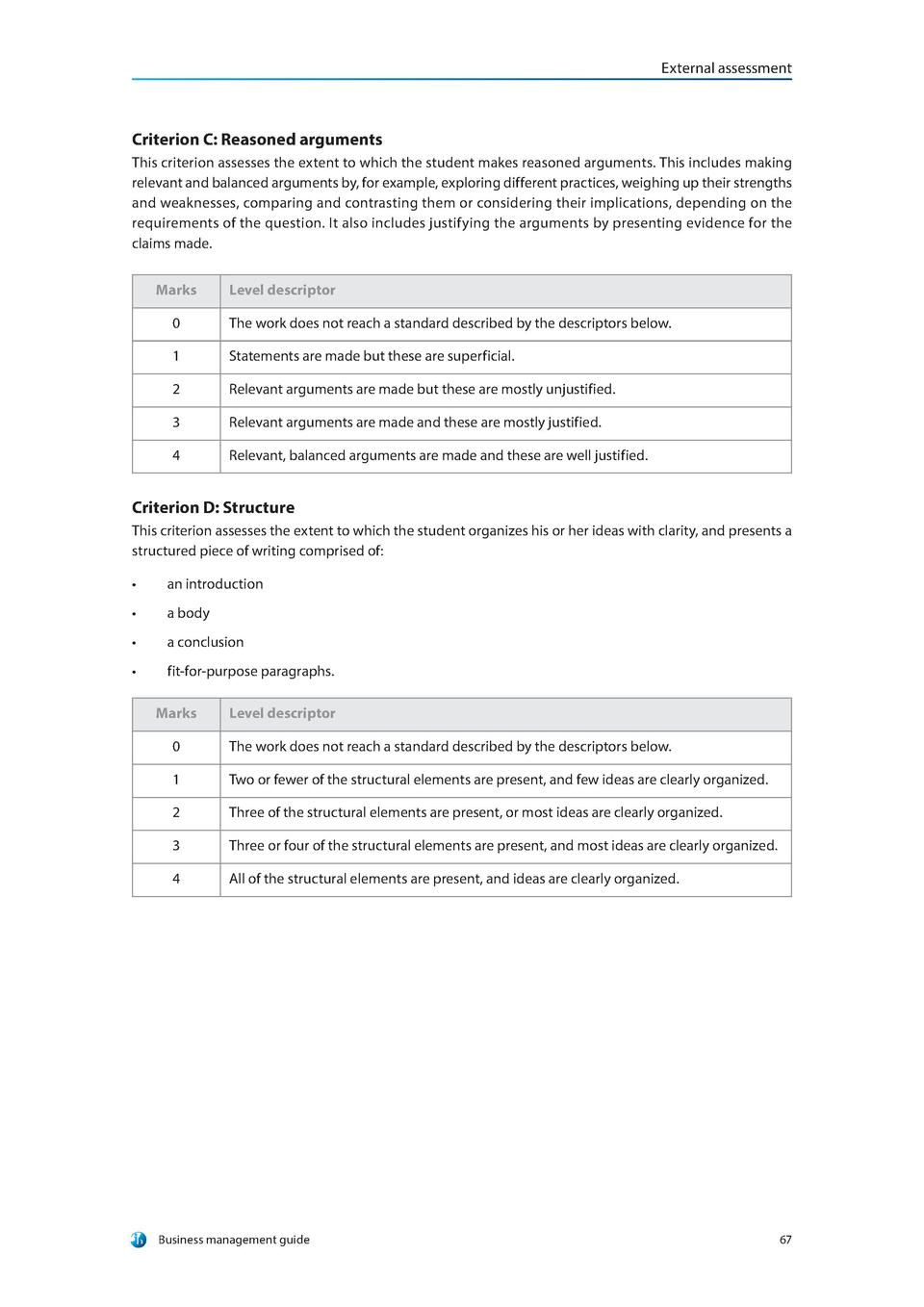 www.ibbusinessandmanagement.com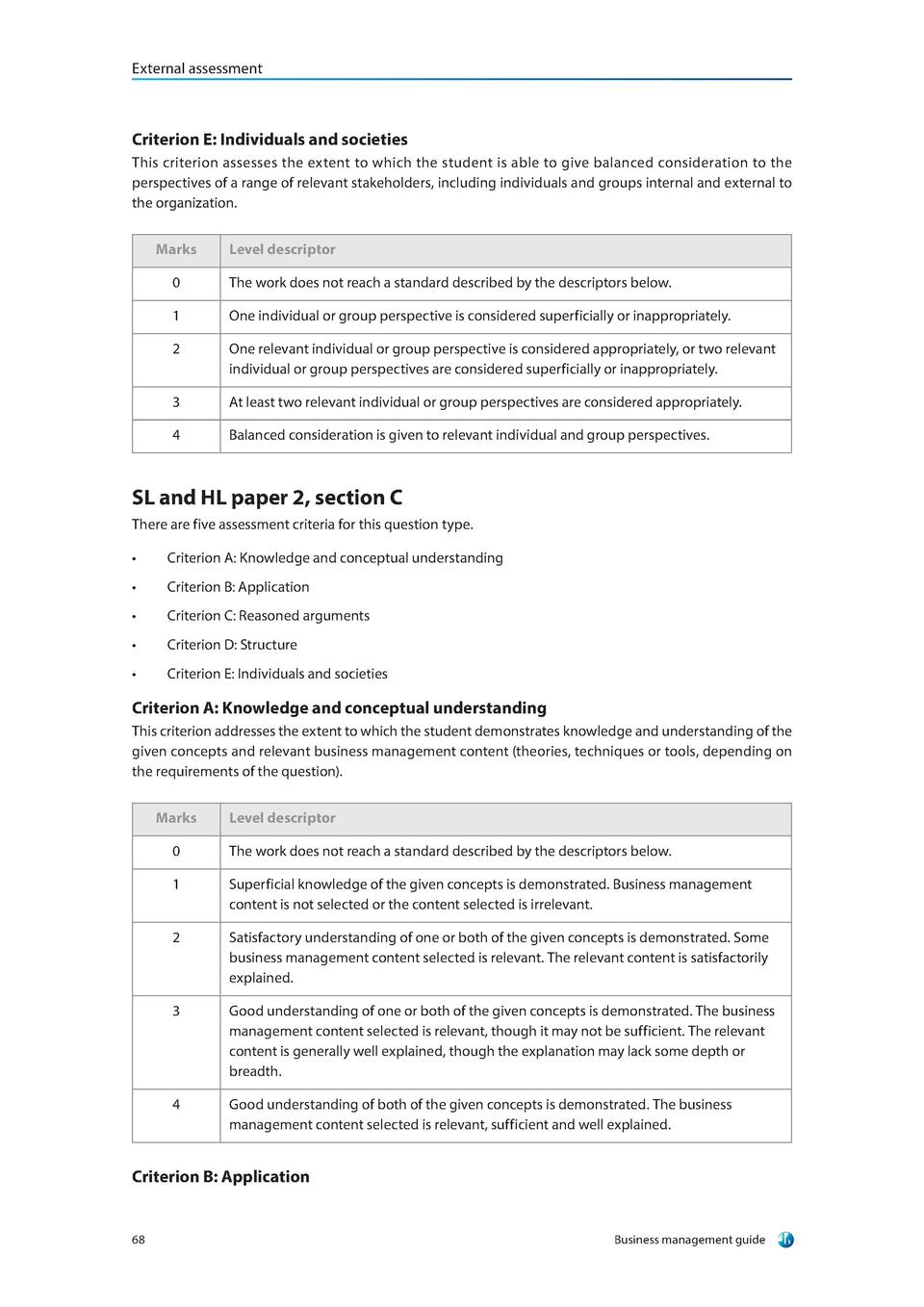 www.ibbusinessandmanagement.com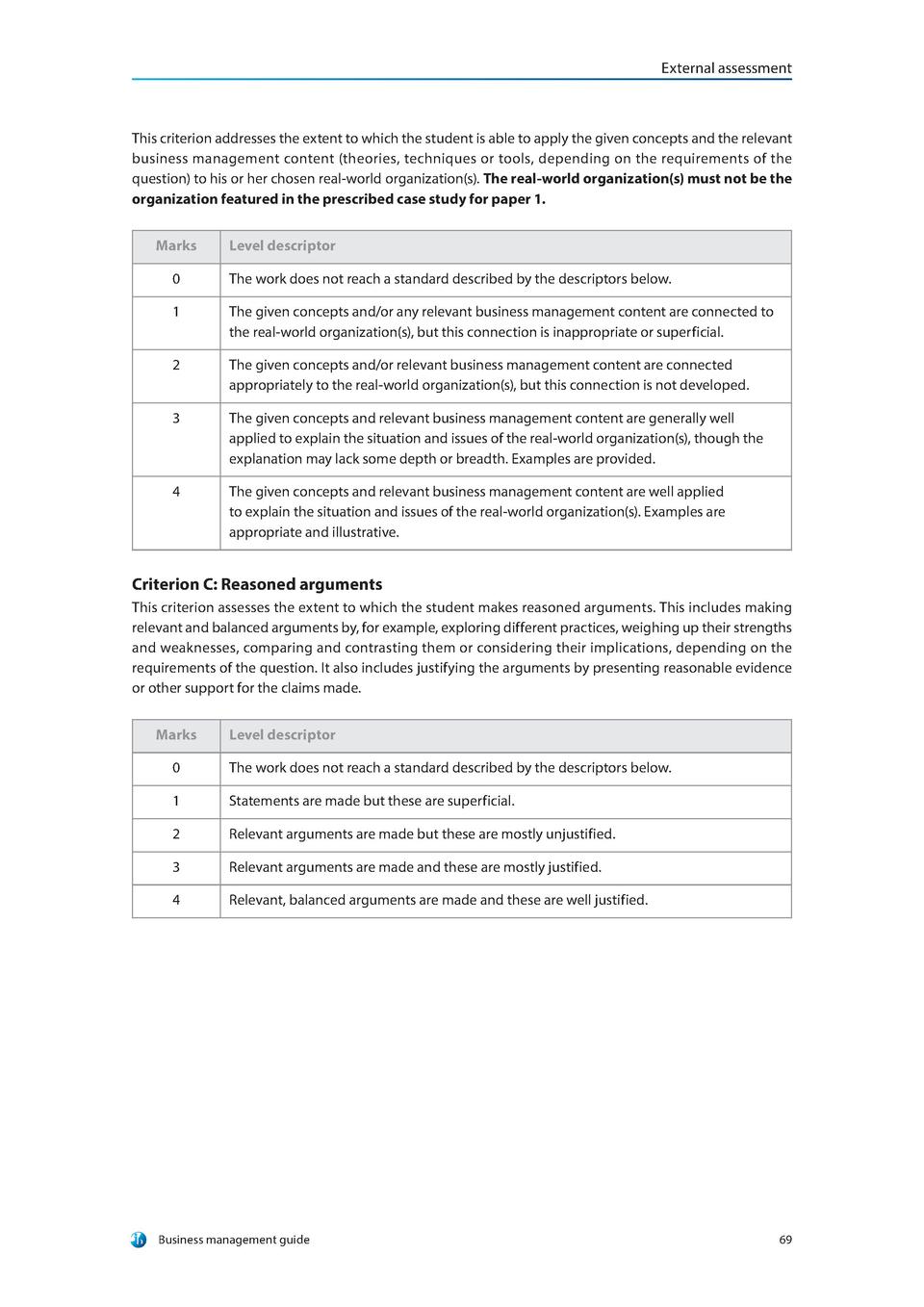 www.ibbusinessandmanagement.com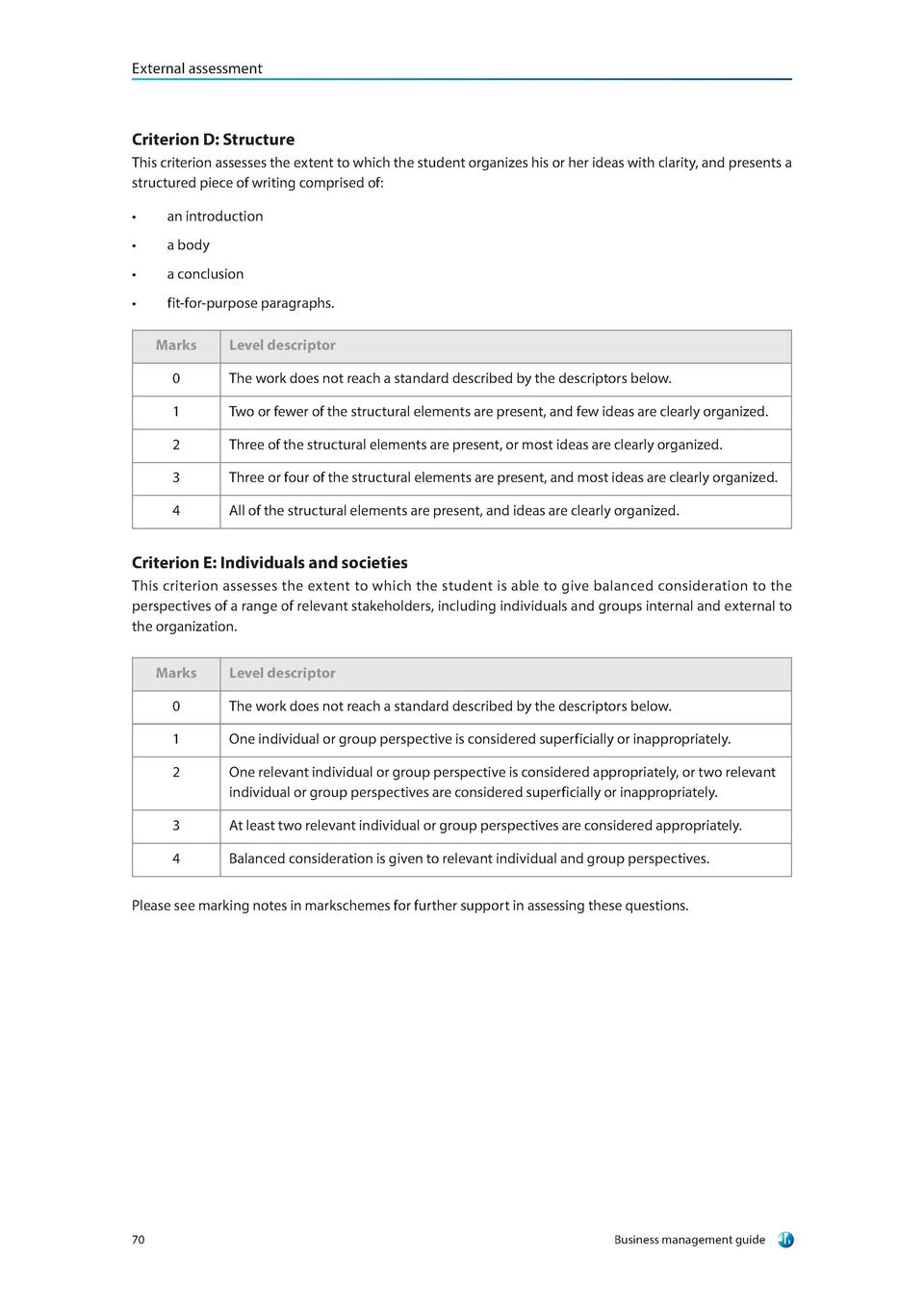 www.ibbusinessandmanagement.com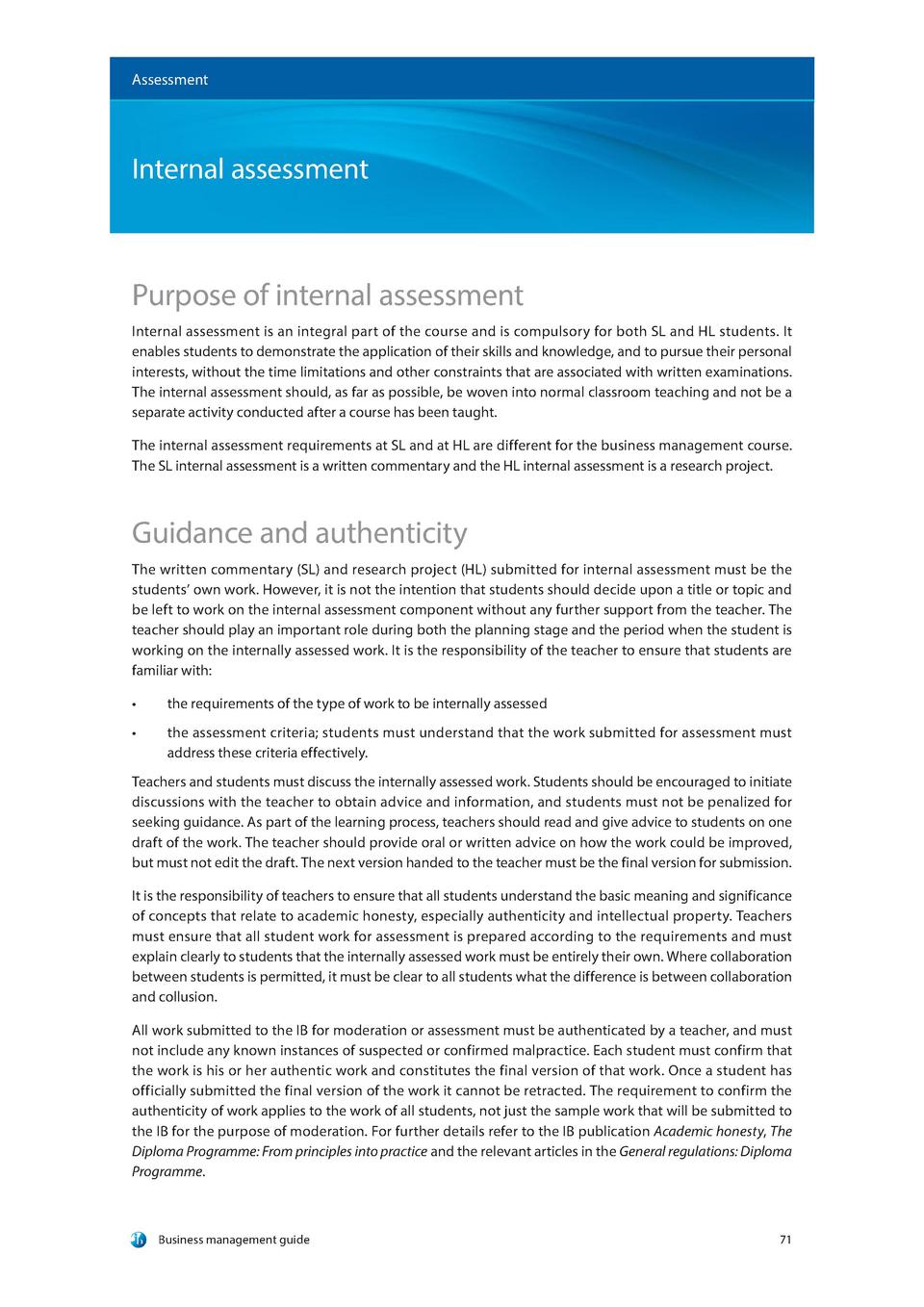 www.ibbusinessandmanagement.com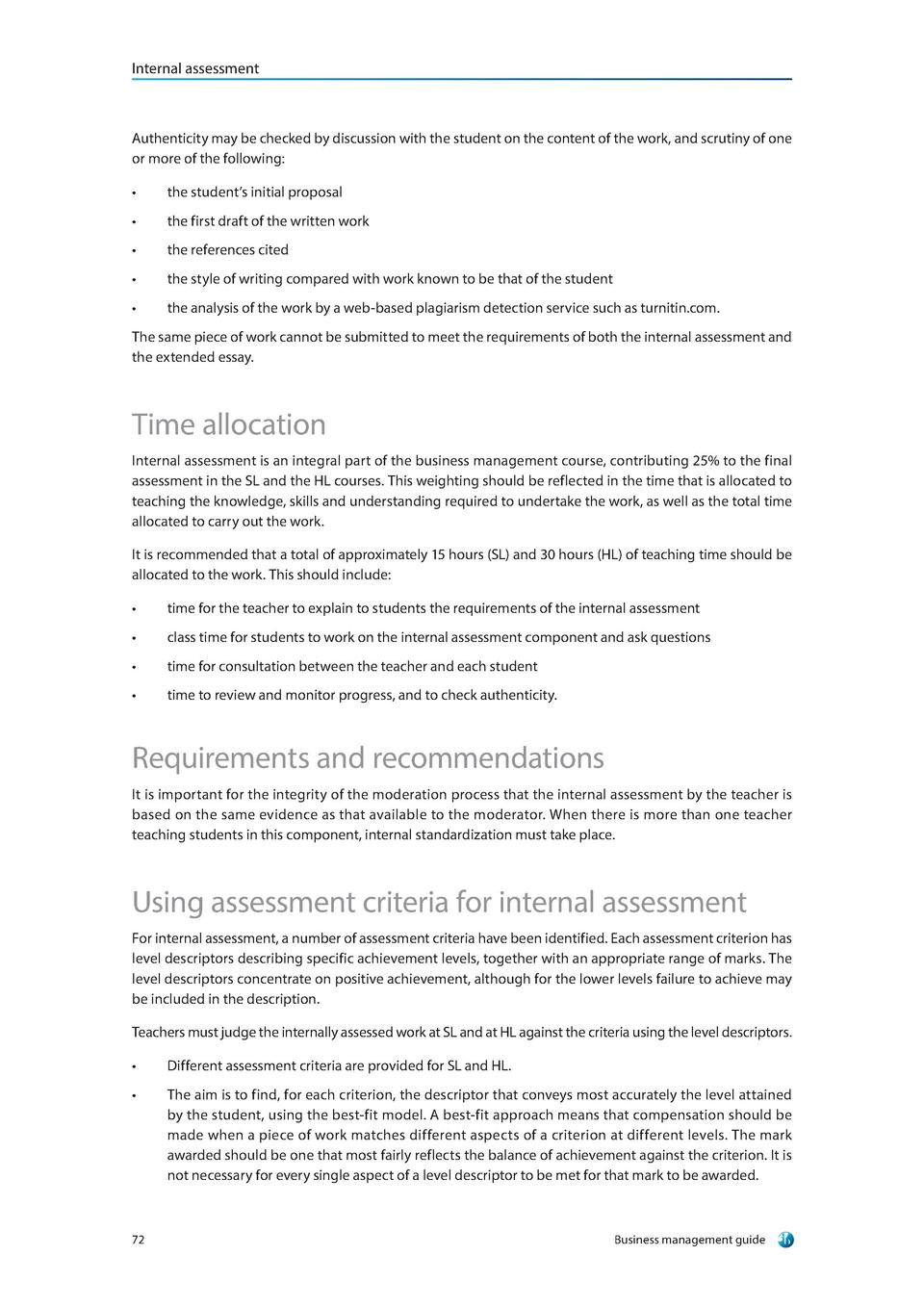 www.ibbusinessandmanagement.com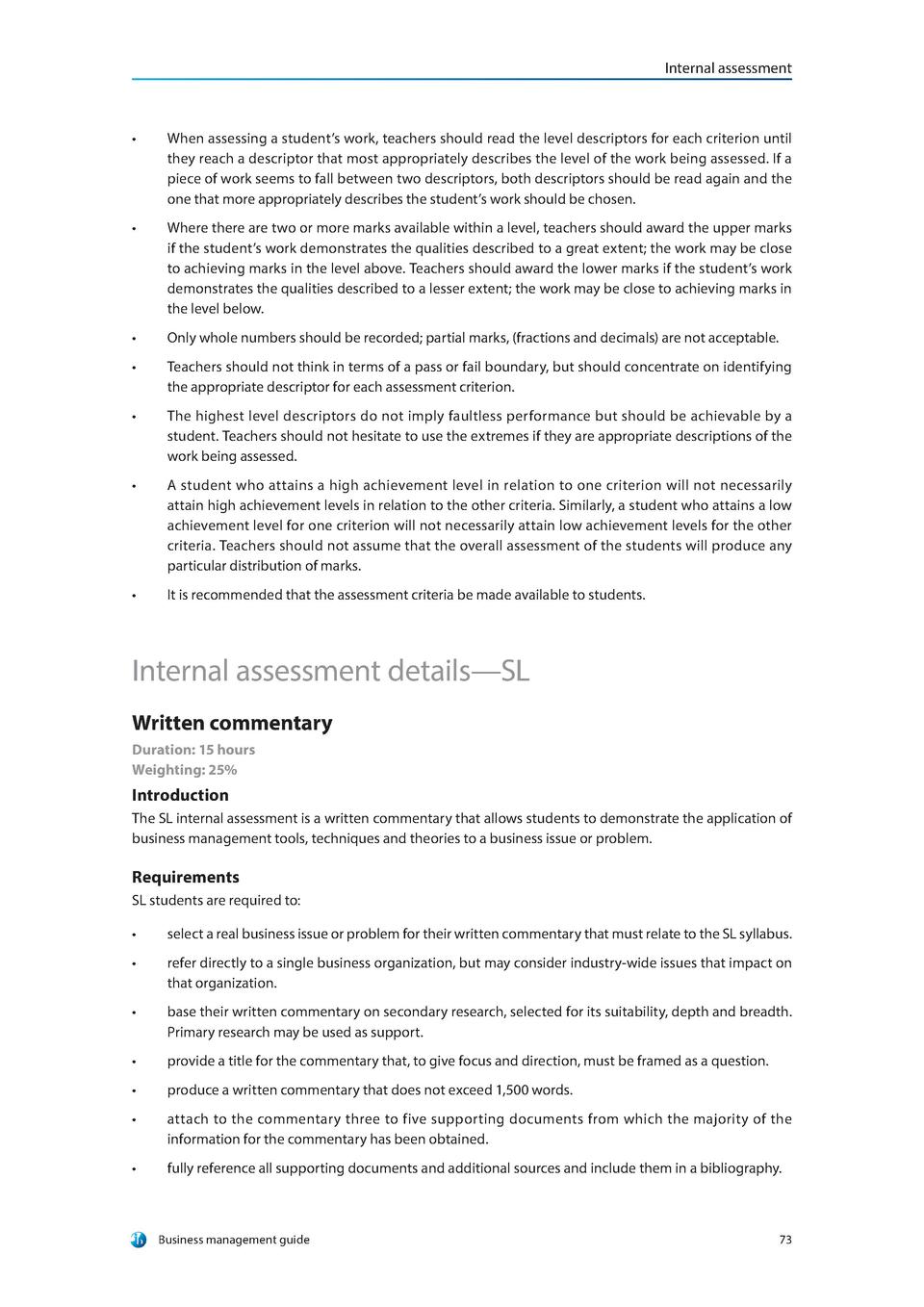 www.ibbusinessandmanagement.com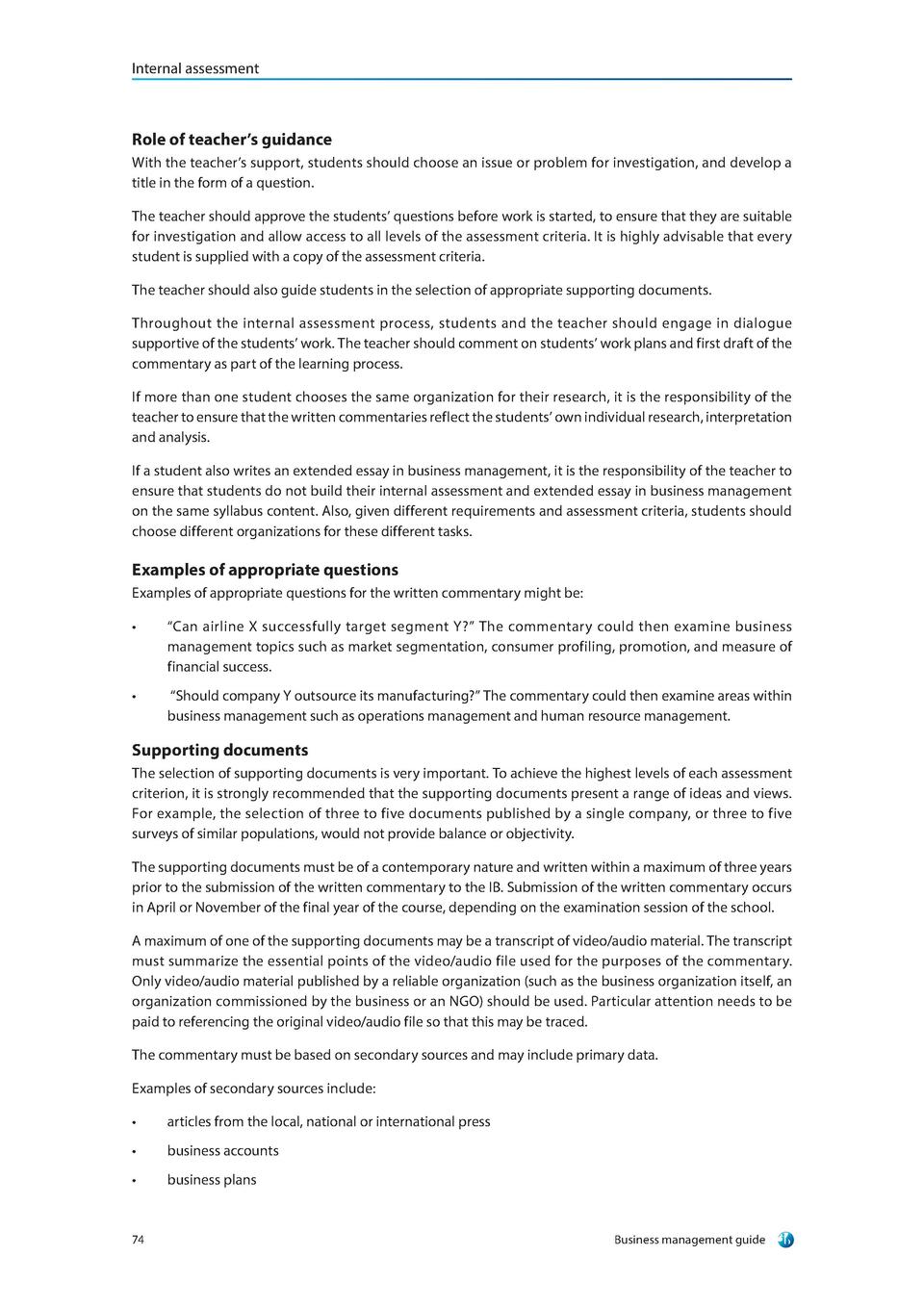 www.ibbusinessandmanagement.com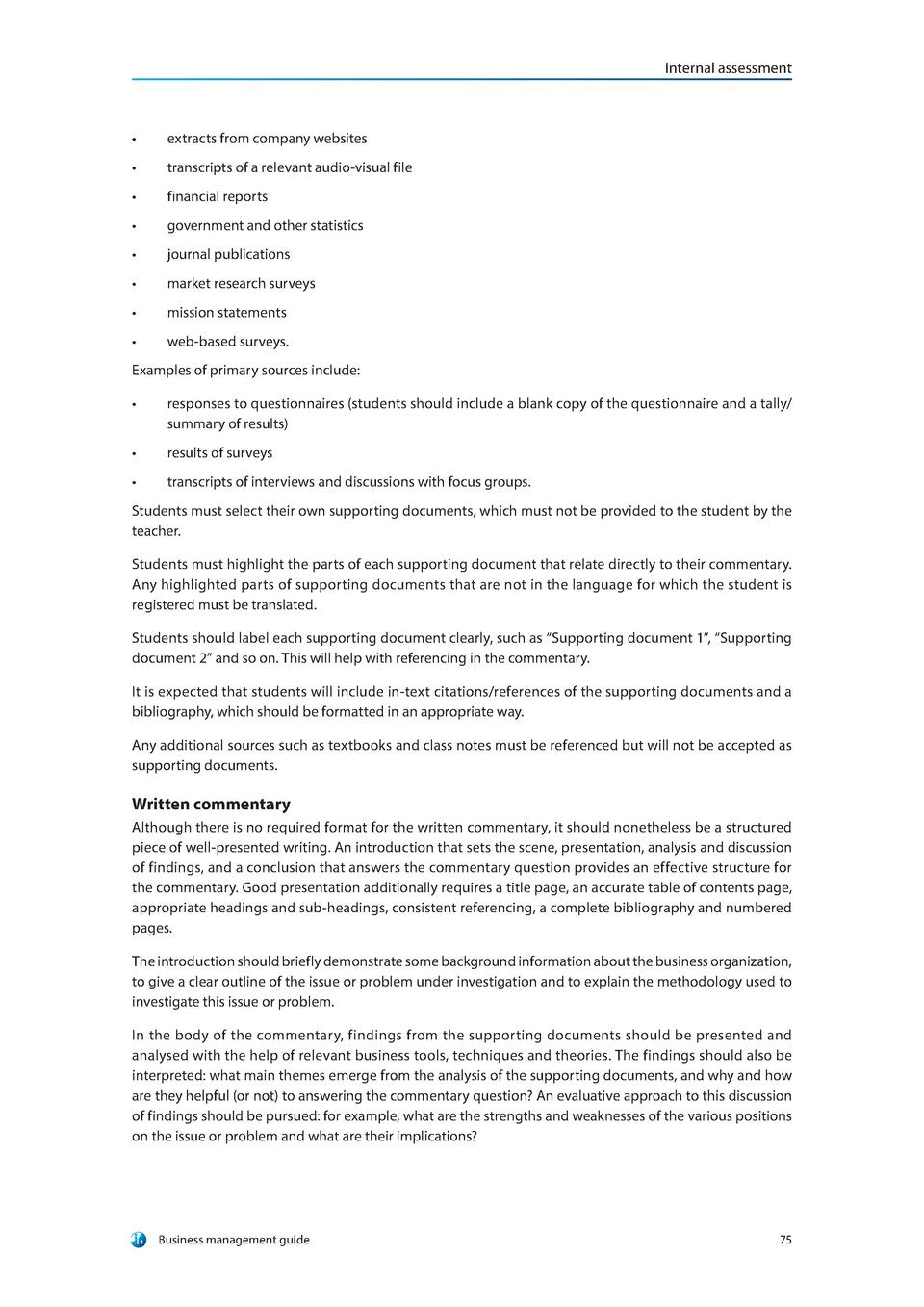 www.ibbusinessandmanagement.com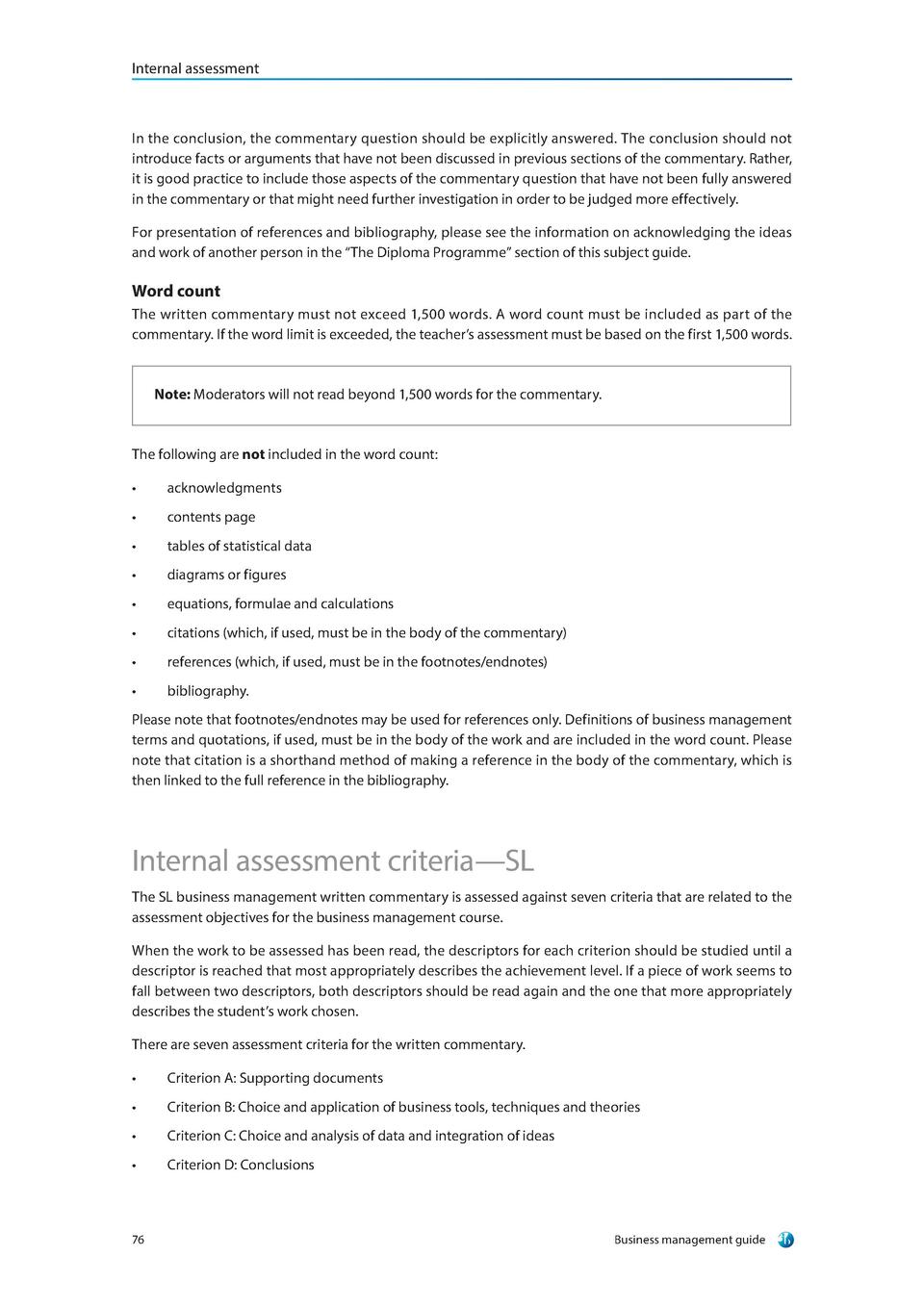 www.ibbusinessandmanagement.com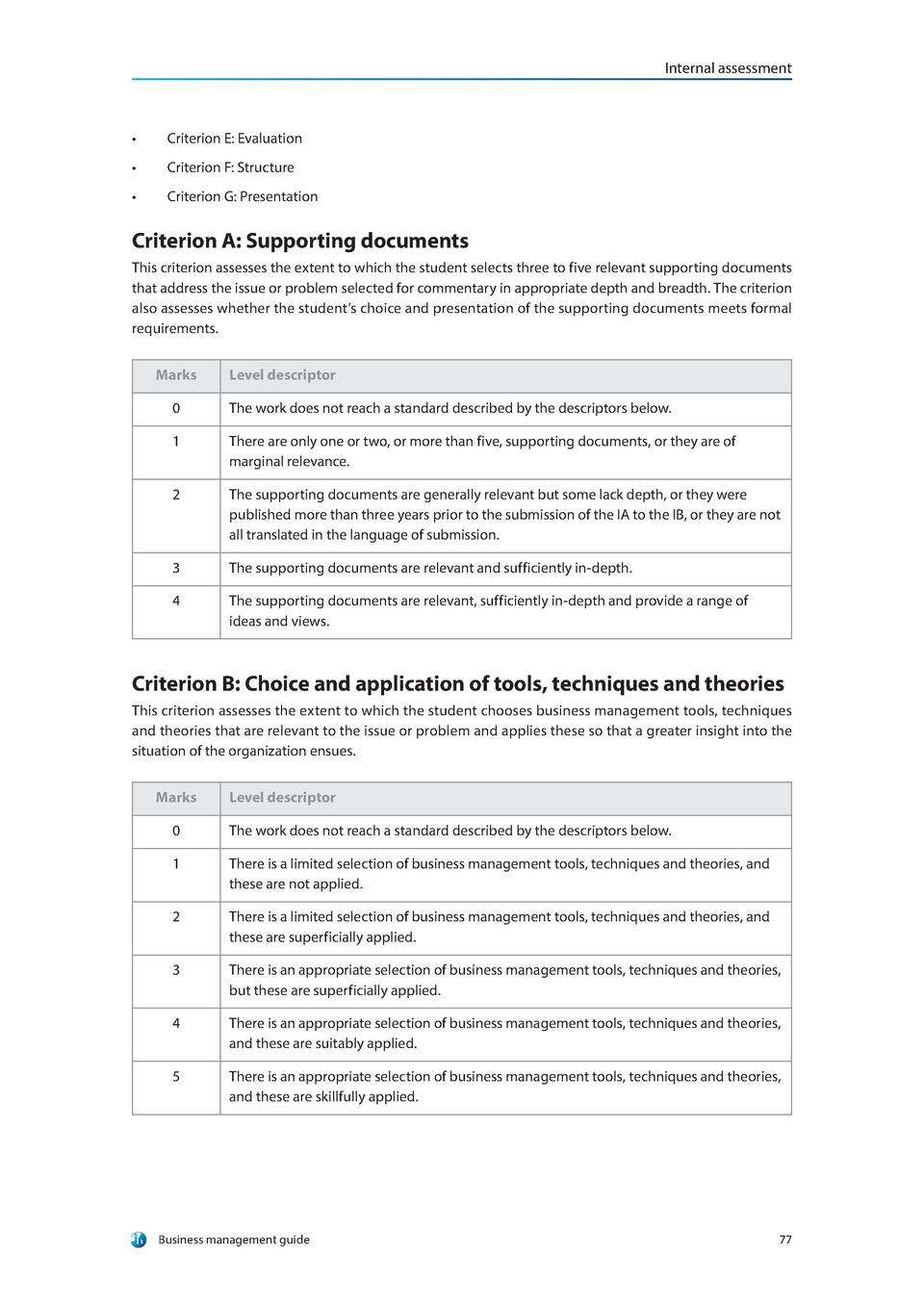 www.ibbusinessandmanagement.com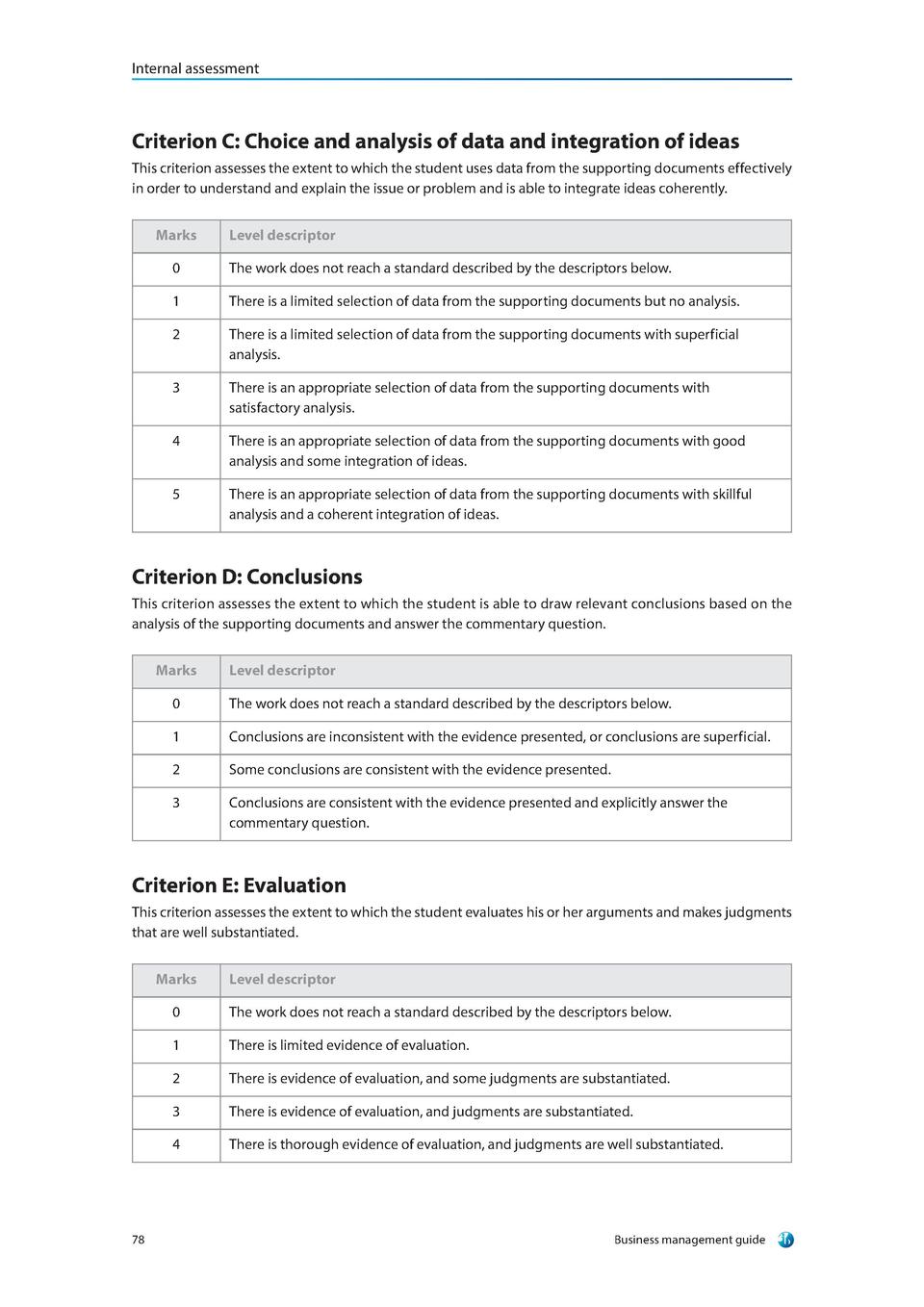 www.ibbusinessandmanagement.com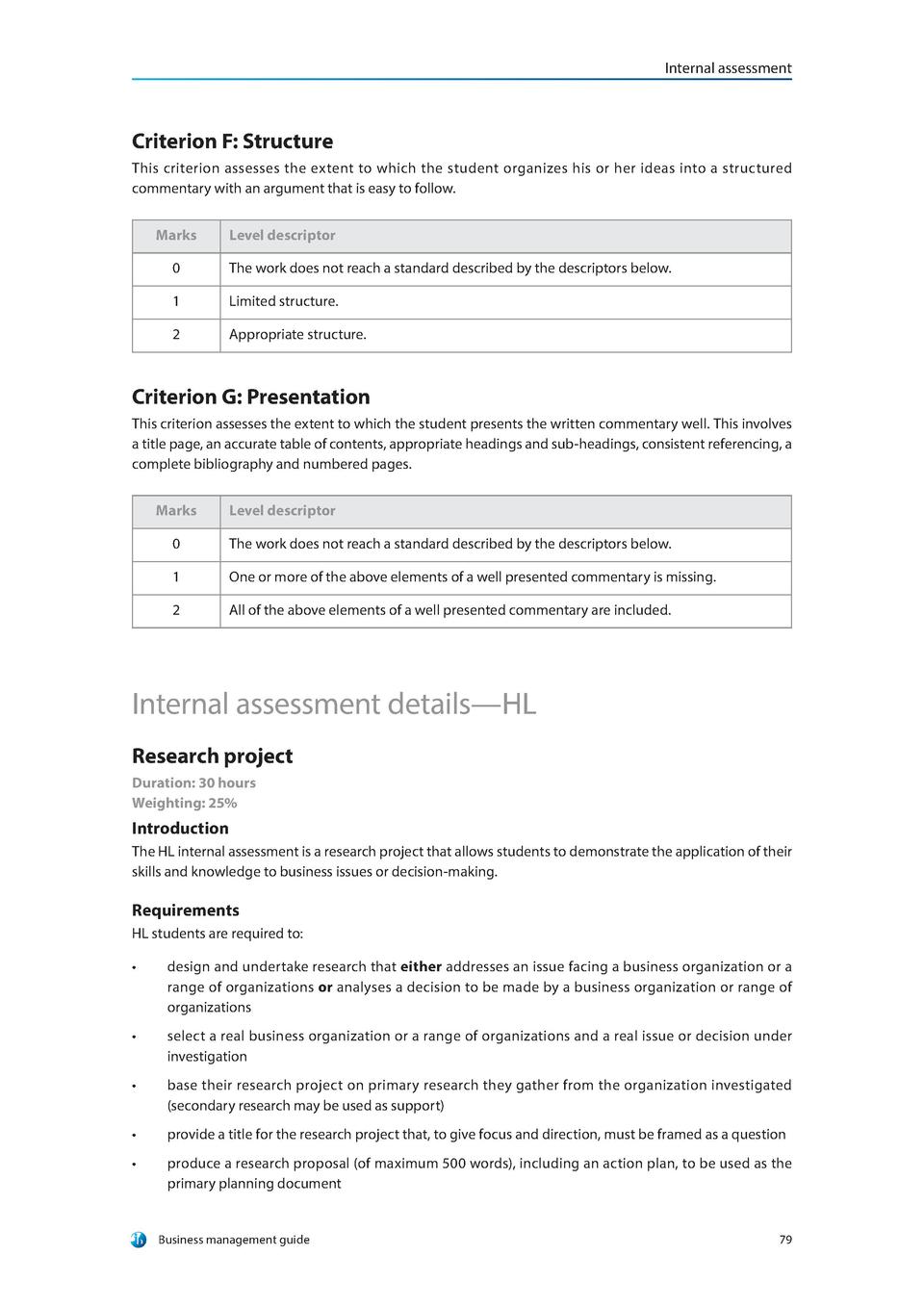 www.ibbusinessandmanagement.com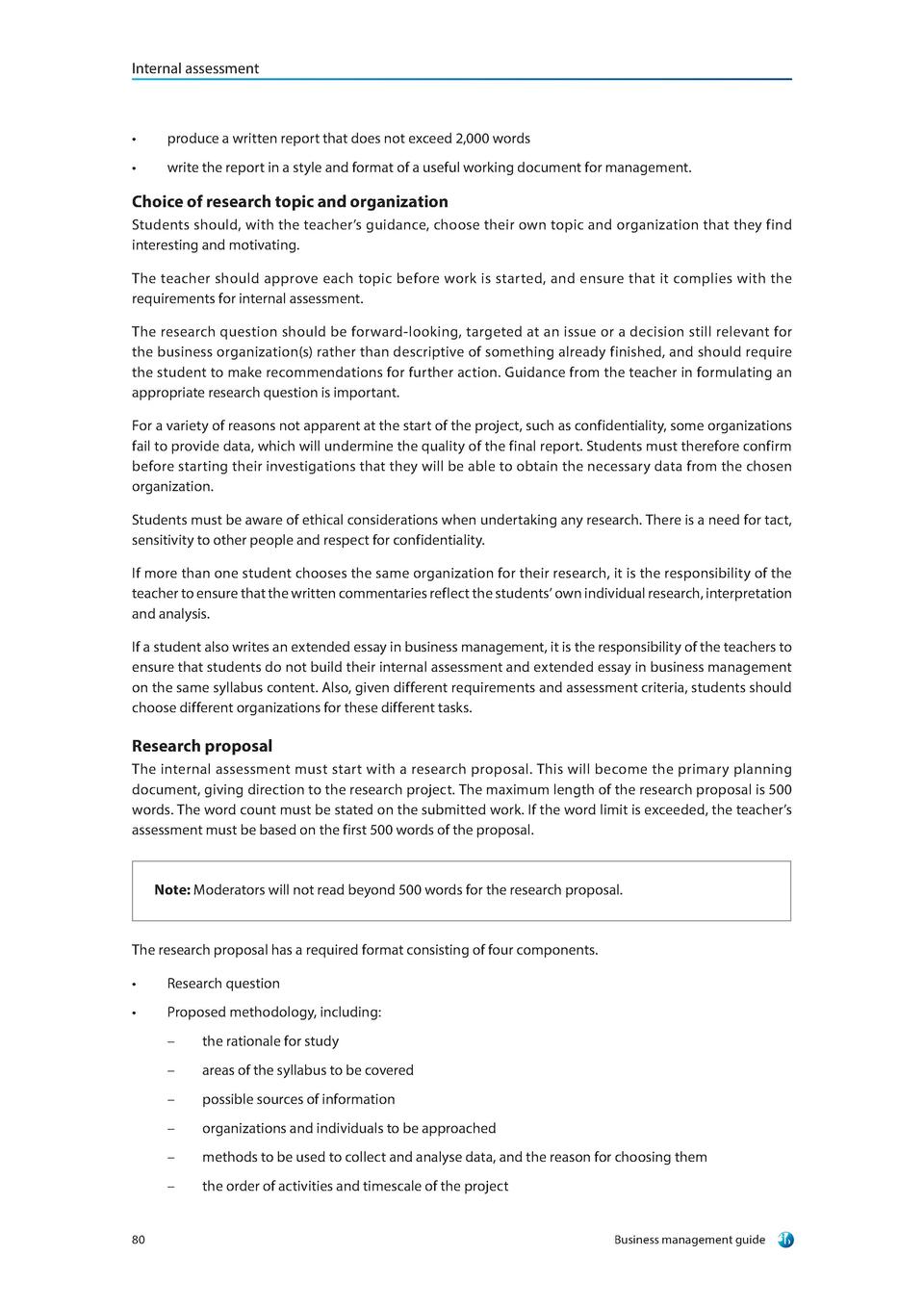 www.ibbusinessandmanagement.com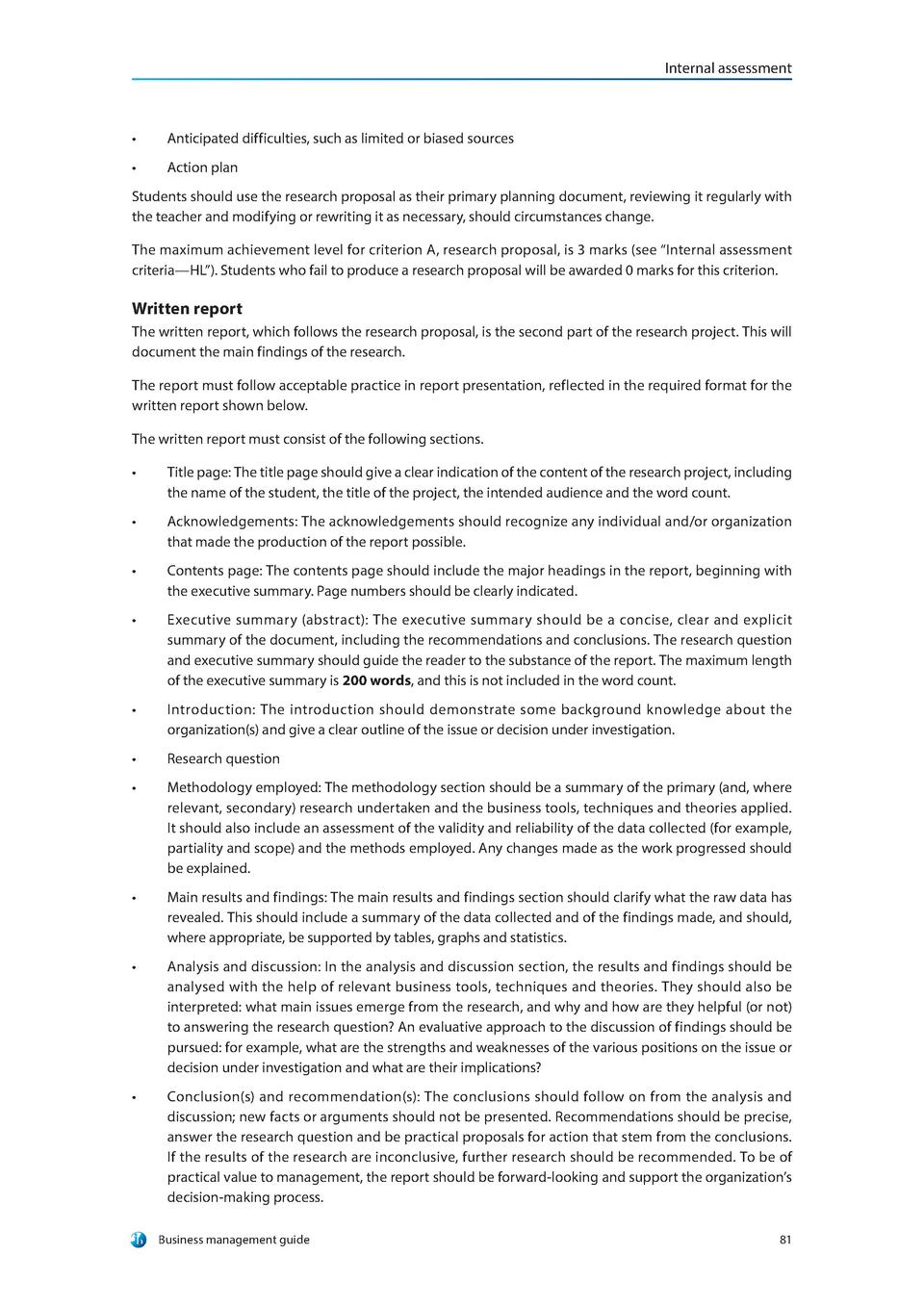 www.ibbusinessandmanagement.com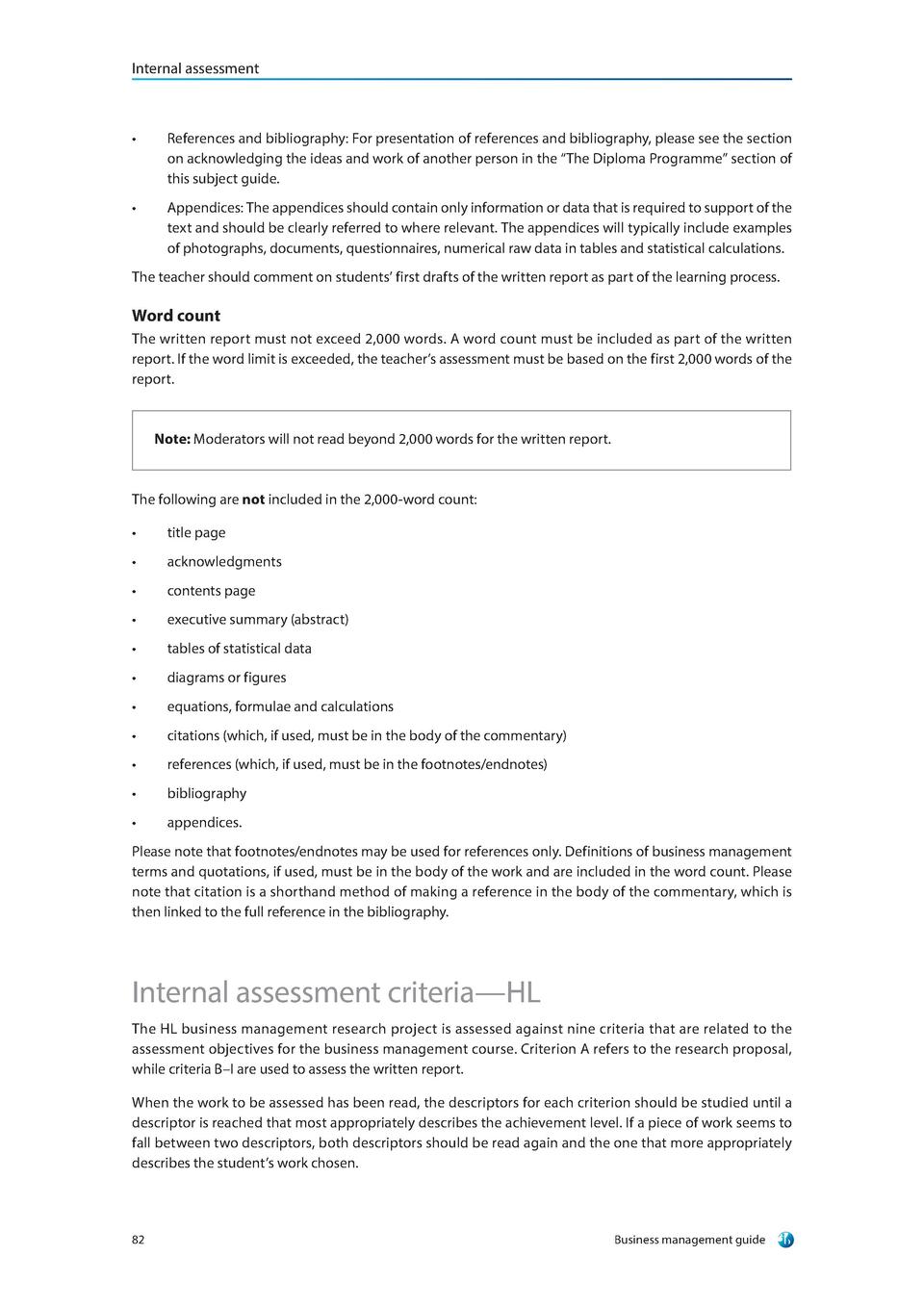 www.ibbusinessandmanagement.com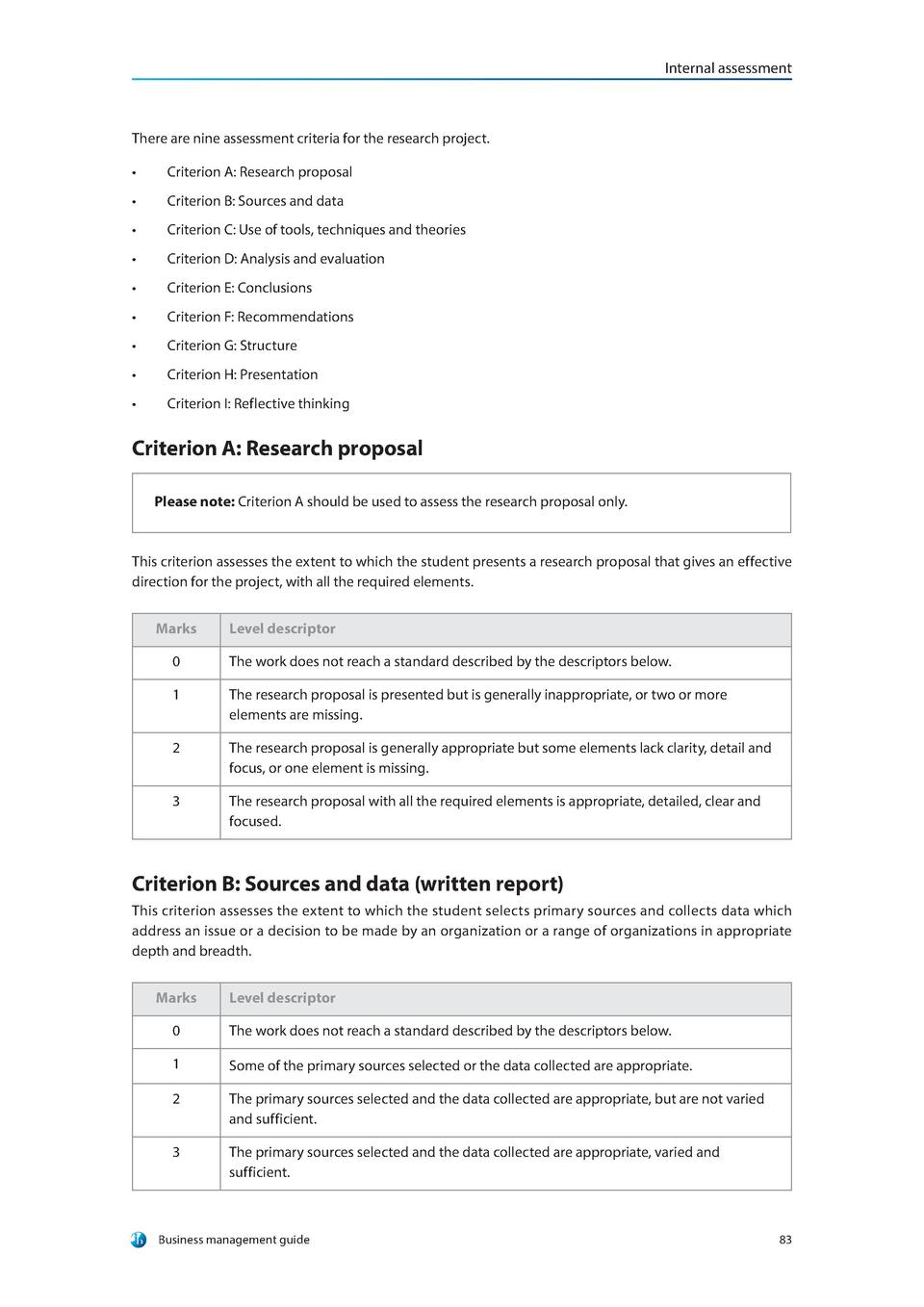 www.ibbusinessandmanagement.com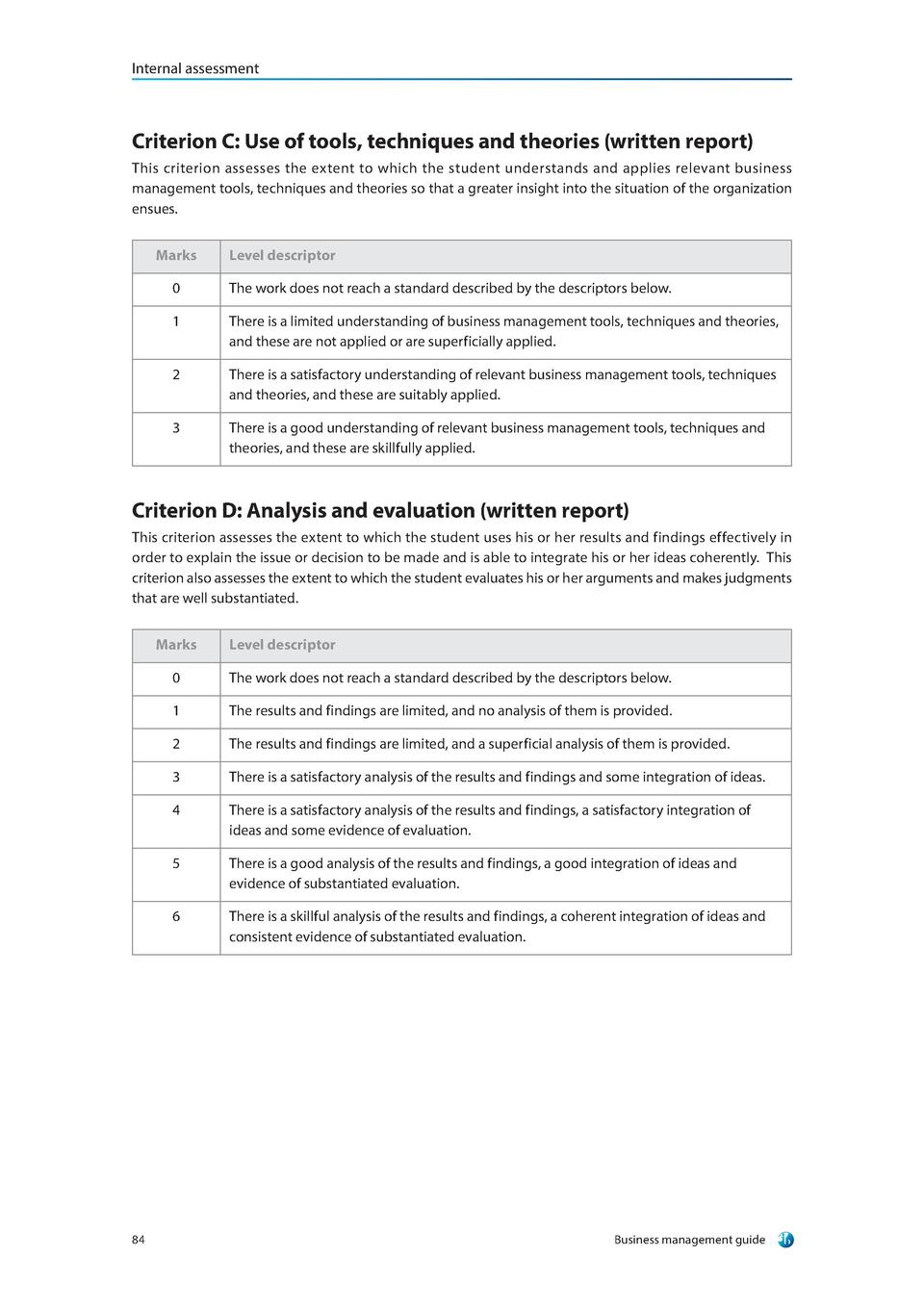 www.ibbusinessandmanagement.com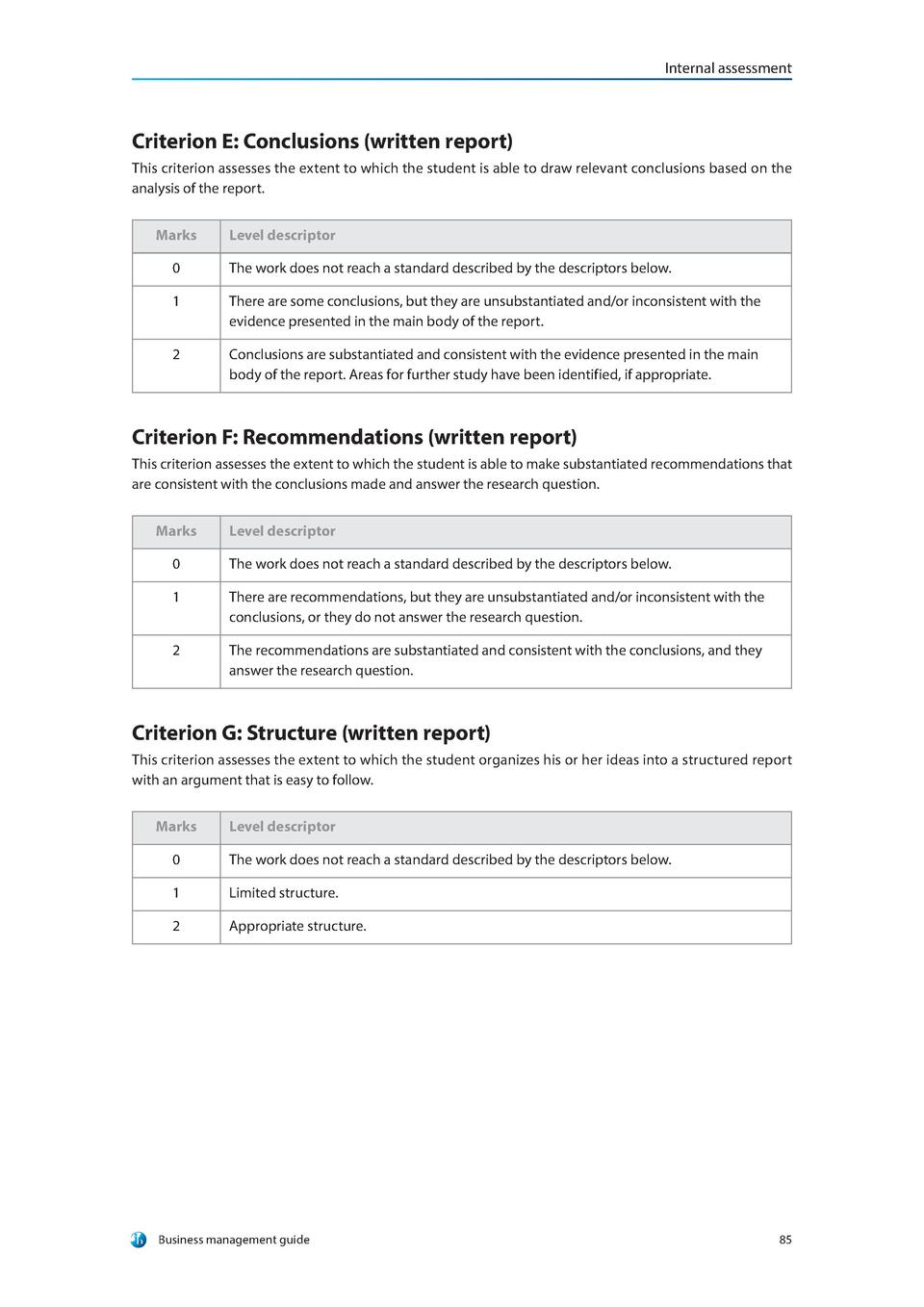 www.ibbusinessandmanagement.com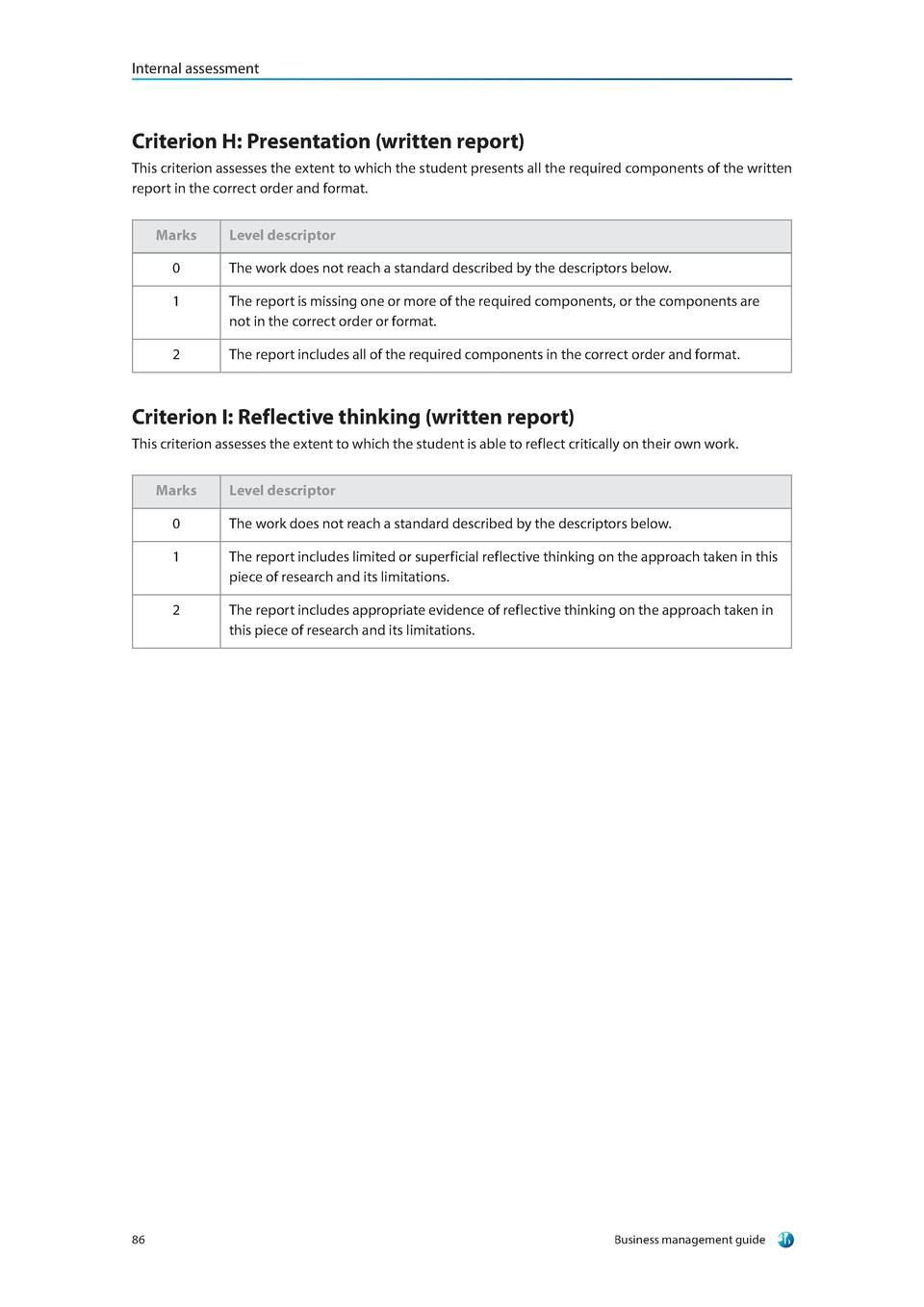 www.ibbusinessandmanagement.com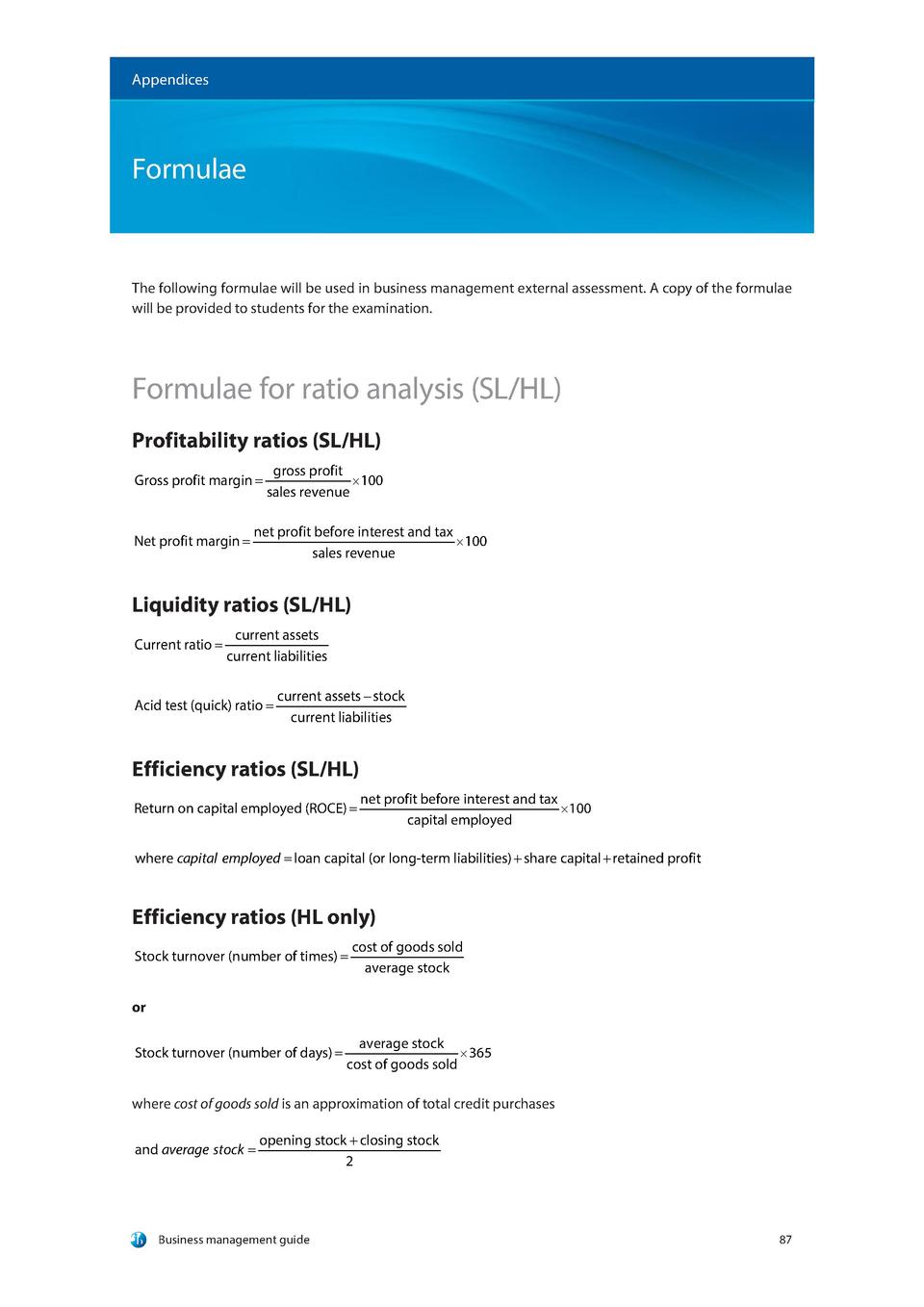 www.ibbusinessandmanagement.com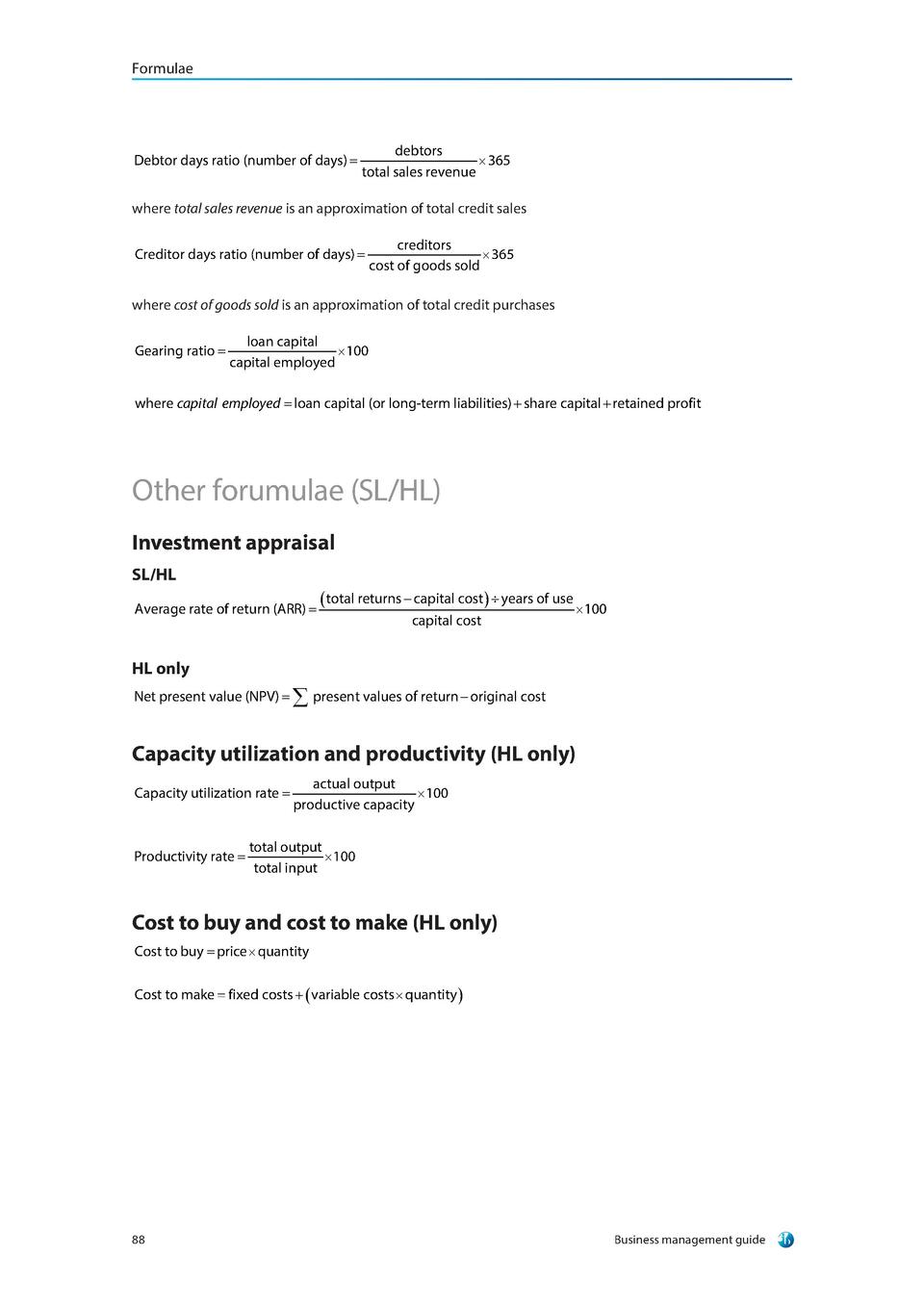 www.ibbusinessandmanagement.com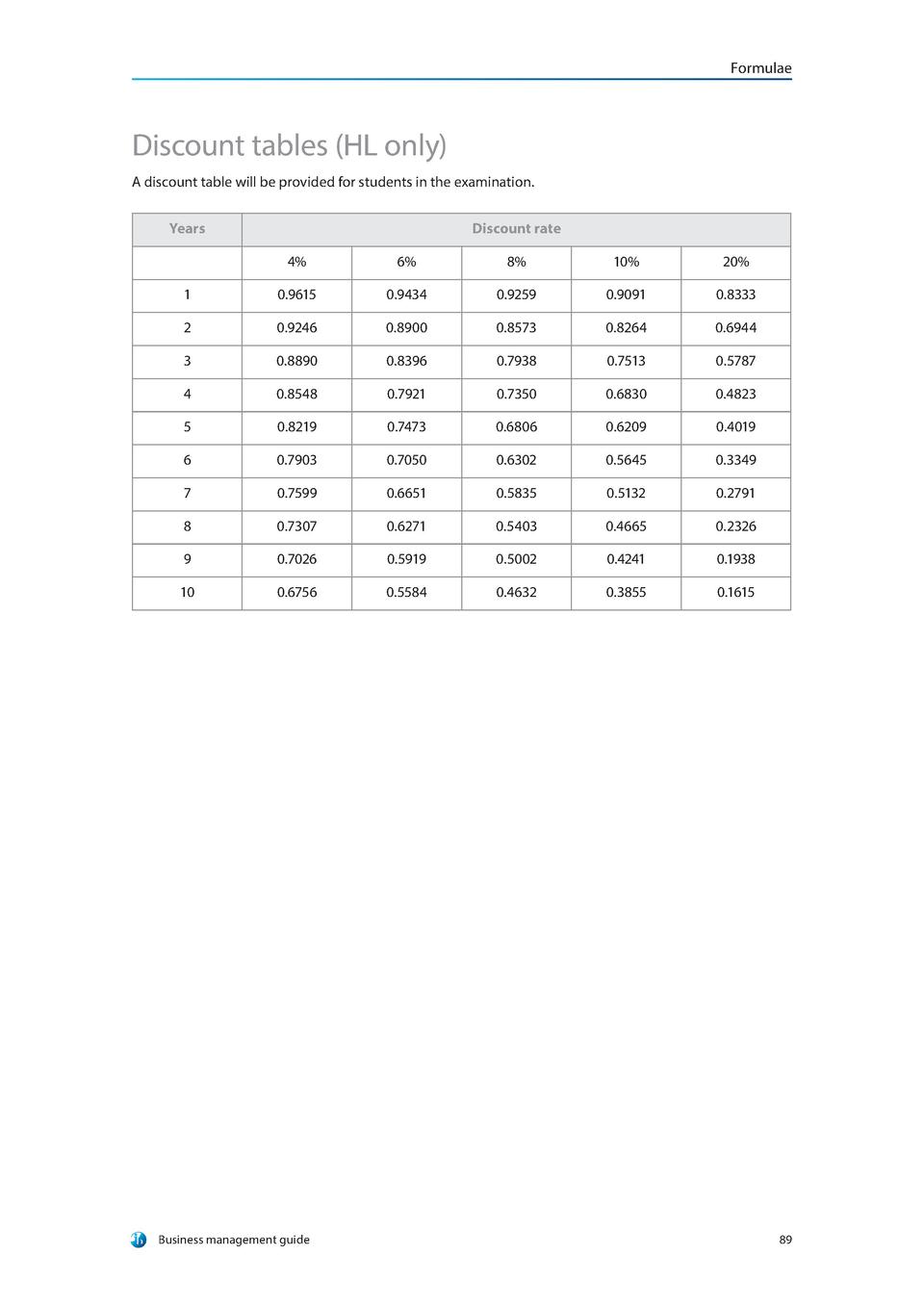 www.ibbusinessandmanagement.com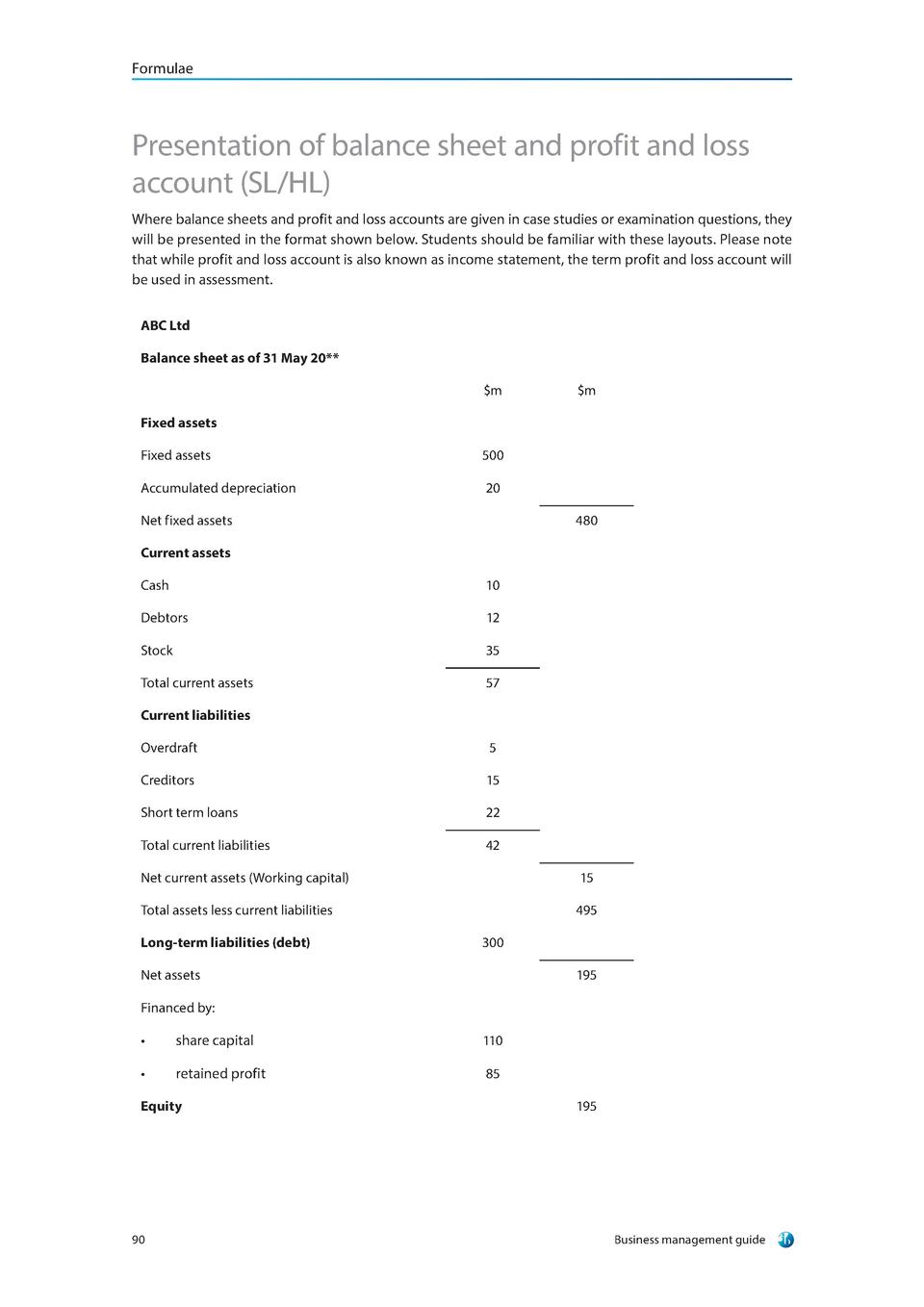 www.ibbusinessandmanagement.com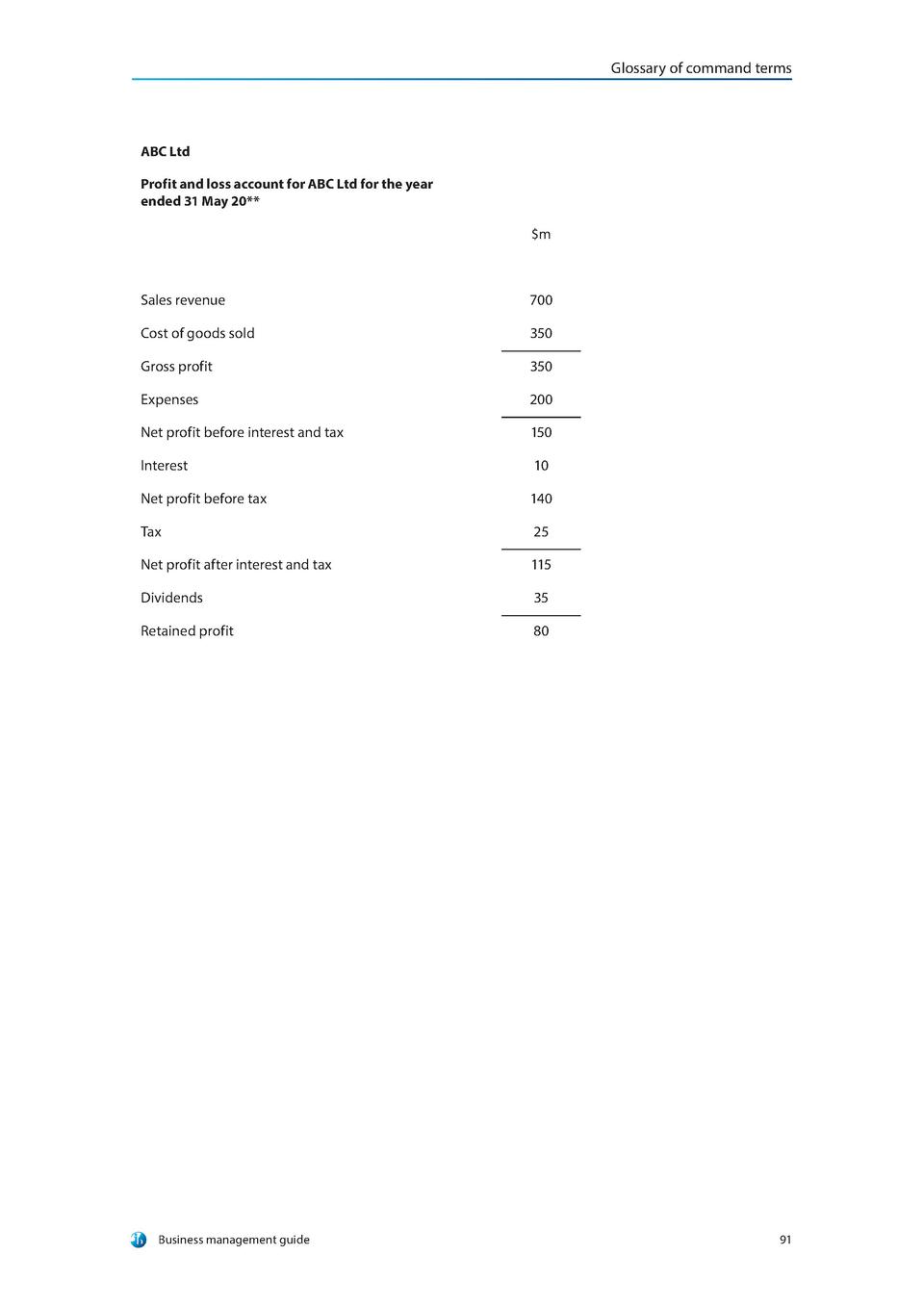 www.ibbusinessandmanagement.com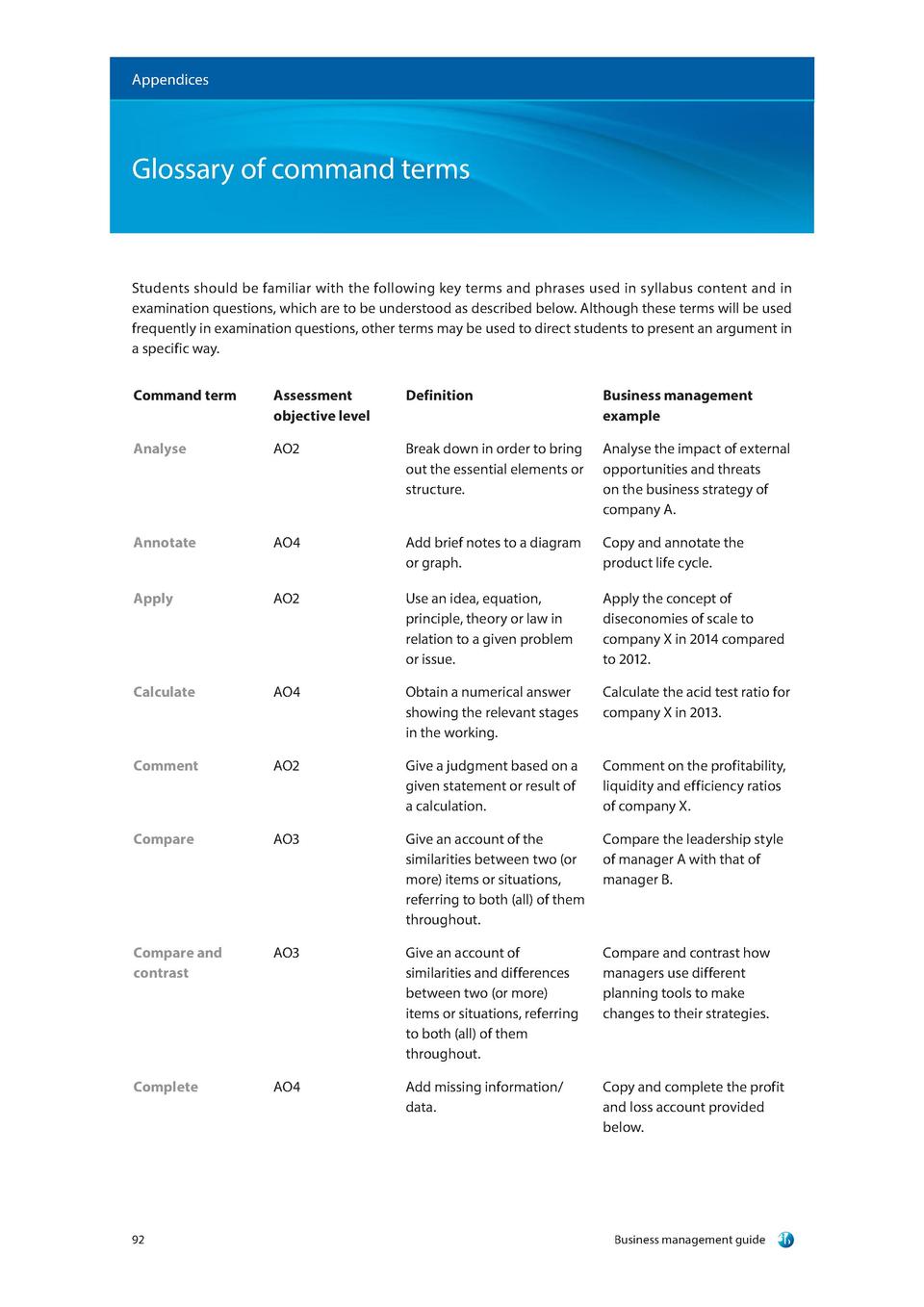 www.ibbusinessandmanagement.com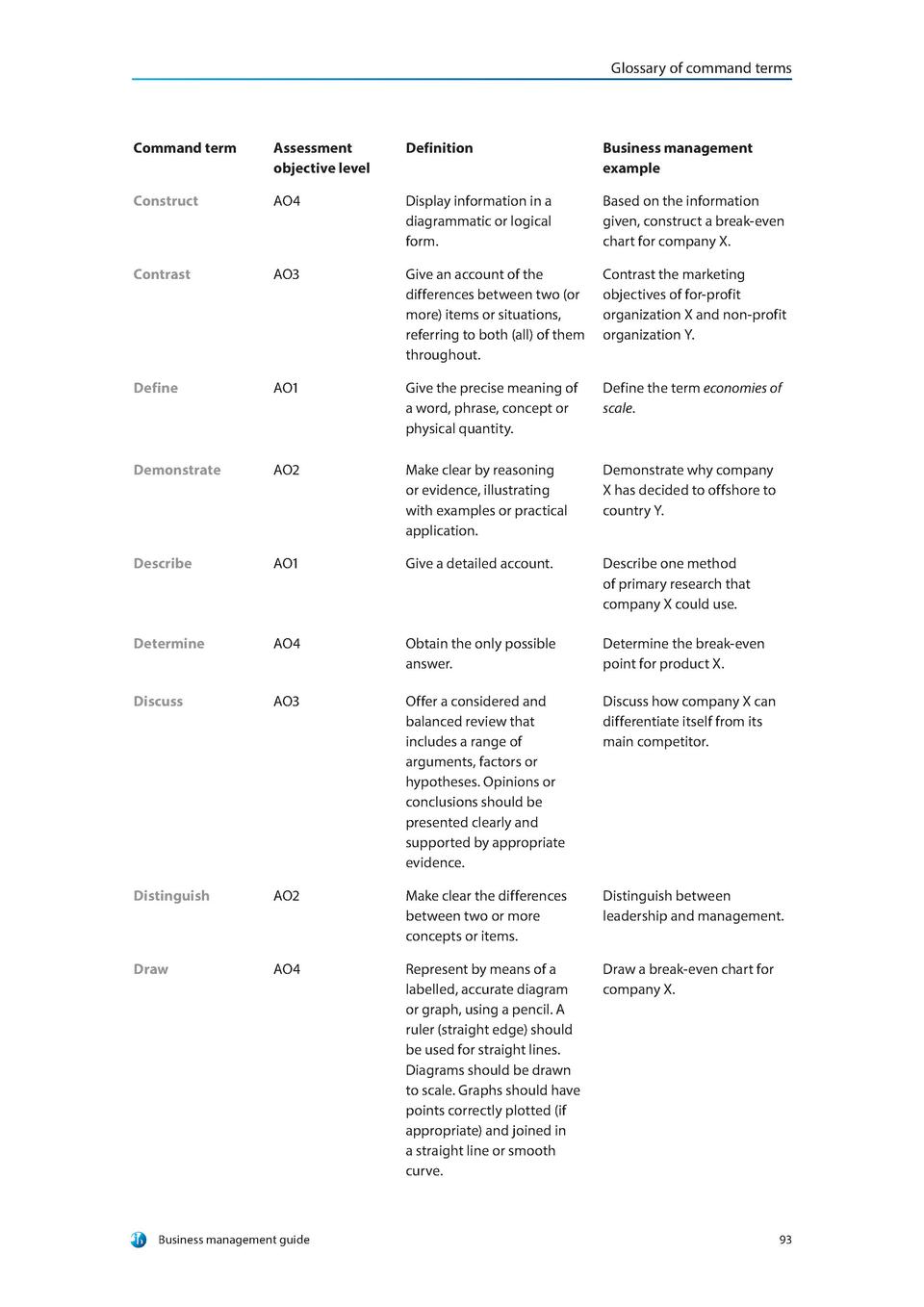 www.ibbusinessandmanagement.com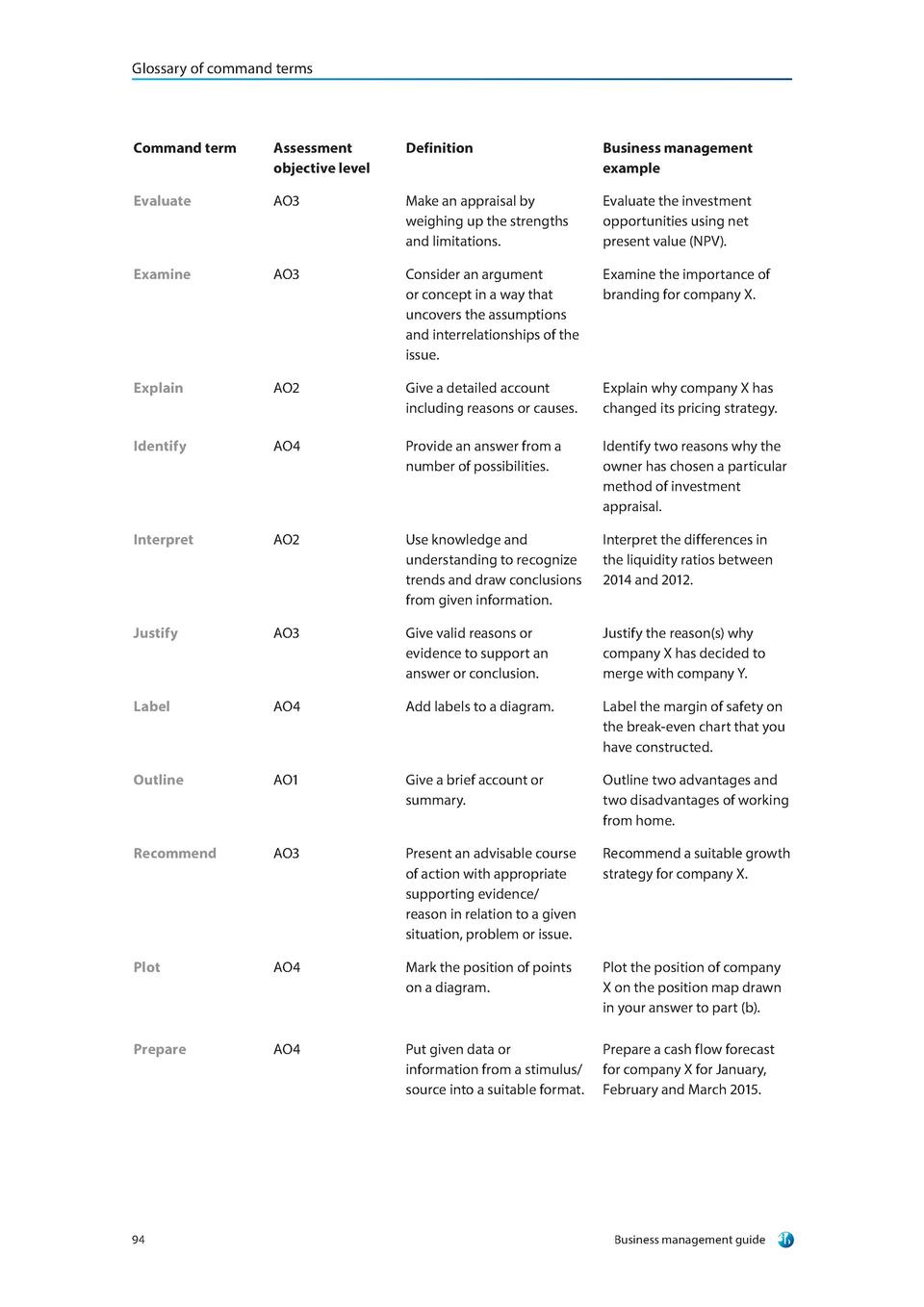 www.ibbusinessandmanagement.com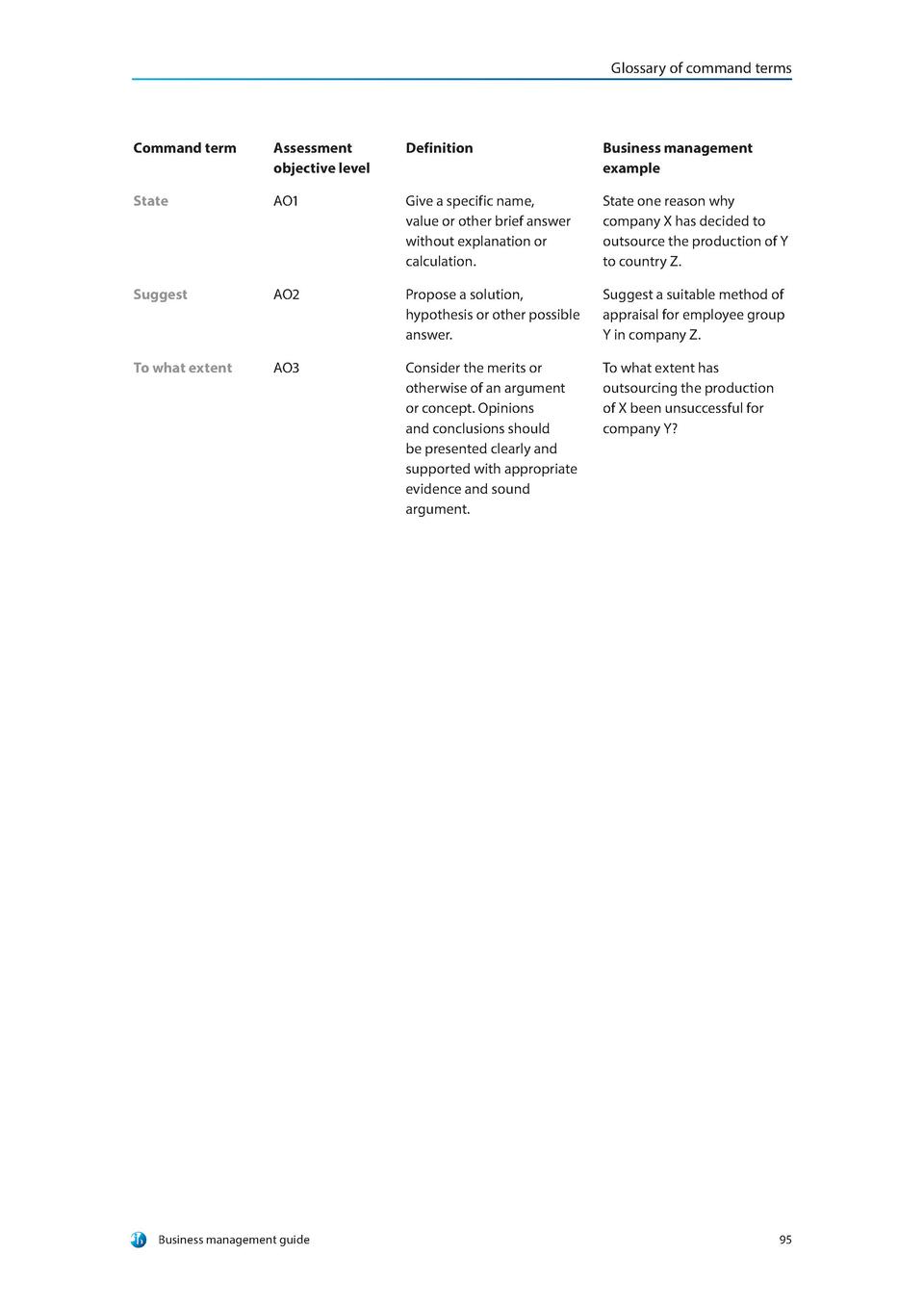 www.ibbusinessandmanagement.com