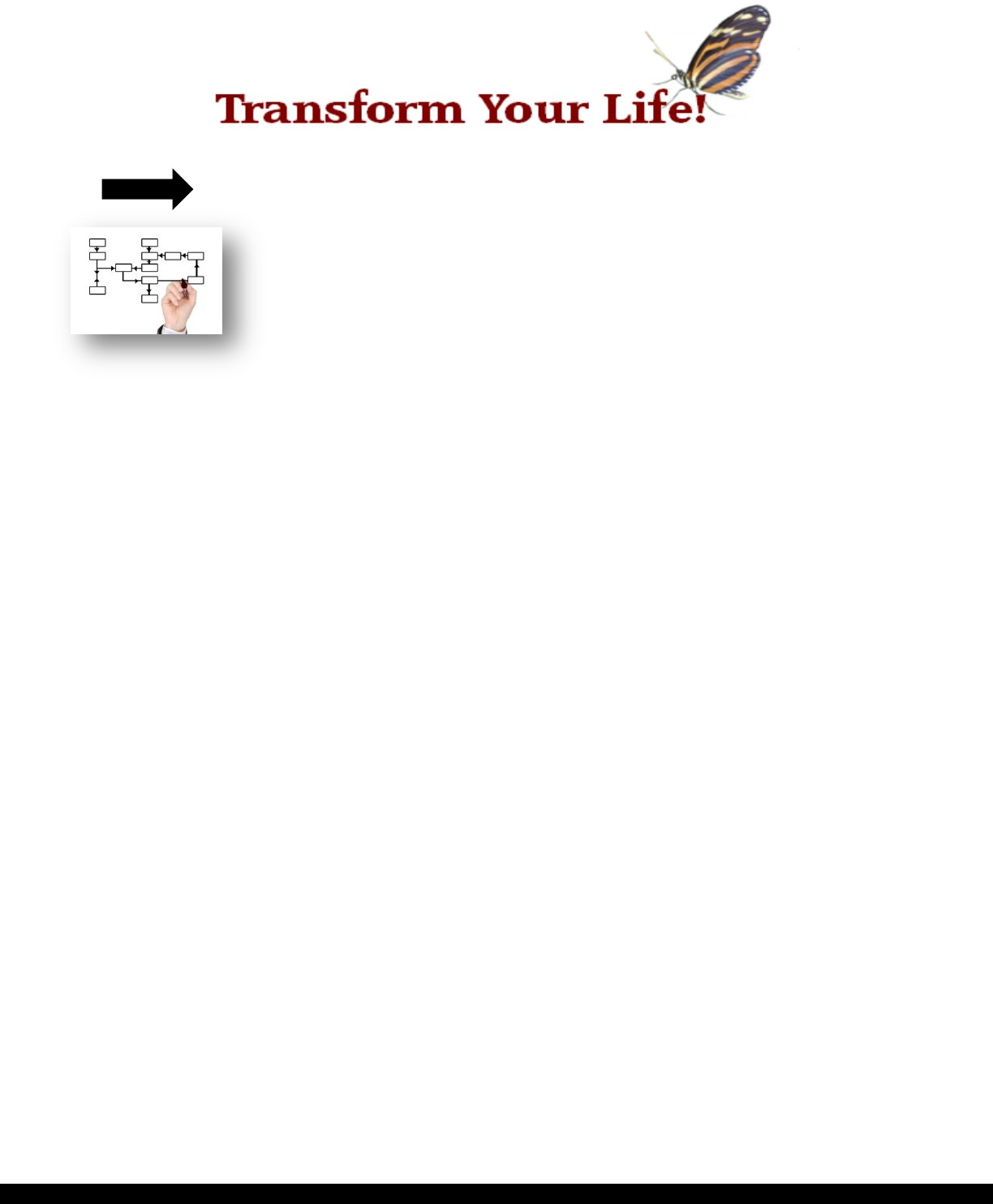 2015 Productivity Journal
10
Action Plan Guidelines
The next section of the Productivity Journal will walk you through the steps
you need to take in order to achieve your goals. We'll help you break down
the action steps month by month, week by week and day by day so you
have a plan to follow.
A.
On the next page is a one year template calendar for your monthly
action plan to achieve the changes you outlined on pages 4 - 6 above.
Look at each change you want to see in your life over the next year and write down the steps you'll
take each month in order to achieve them.
For instance, if you want to lose 30 pounds in the nex
t 12 months you'll set a goal for how much
weight you want to lose each month. A REASONABLE goal is 4 pounds a month. Now you want to
decide HOW to lo
se
4 pounds a month
–
what nutritional plan you'll follow, how much exercise,
sleep, water and support you
'll need. In monthly blocks on the next page you'll write down what
you'll do each month –
how much walking, what trackers you'll use, who is your support person, etc.
You can print this yearly Action Planner for each goal or write 2-3 goals on one page.
It
depends
upon how much you REASONABLY believe you can achieve each month.
Do not
over extend yourself. It's better to achieve a small goal and feel really good

, than to fall short
of a big goal and feel as if you failed.
B.
Each Quarter you have a Planner to write more specific actions to reach your goals for that
quarter.
C.
The last page of this Productivity Journal has a Weekly Calendar Template which you should print
out each week. This is your personal Journal to record both your plans for the coming week and your
results from the previous week.
Print one journal page each week [save paper printing front and back]. Write your daily plans next to
the lines with boxes and check those off when you have accomplished the task to achieve your goals.
At the end of the week write down how it felt to finish what you did, whether you tried to do too
much or not enough and how you'll change your plan for the following week.
Looking back over this weekly journal in the coming weeks will help you define your strengths and
weakness in your action plans. This helps you include what works and get rid of what doesn't.