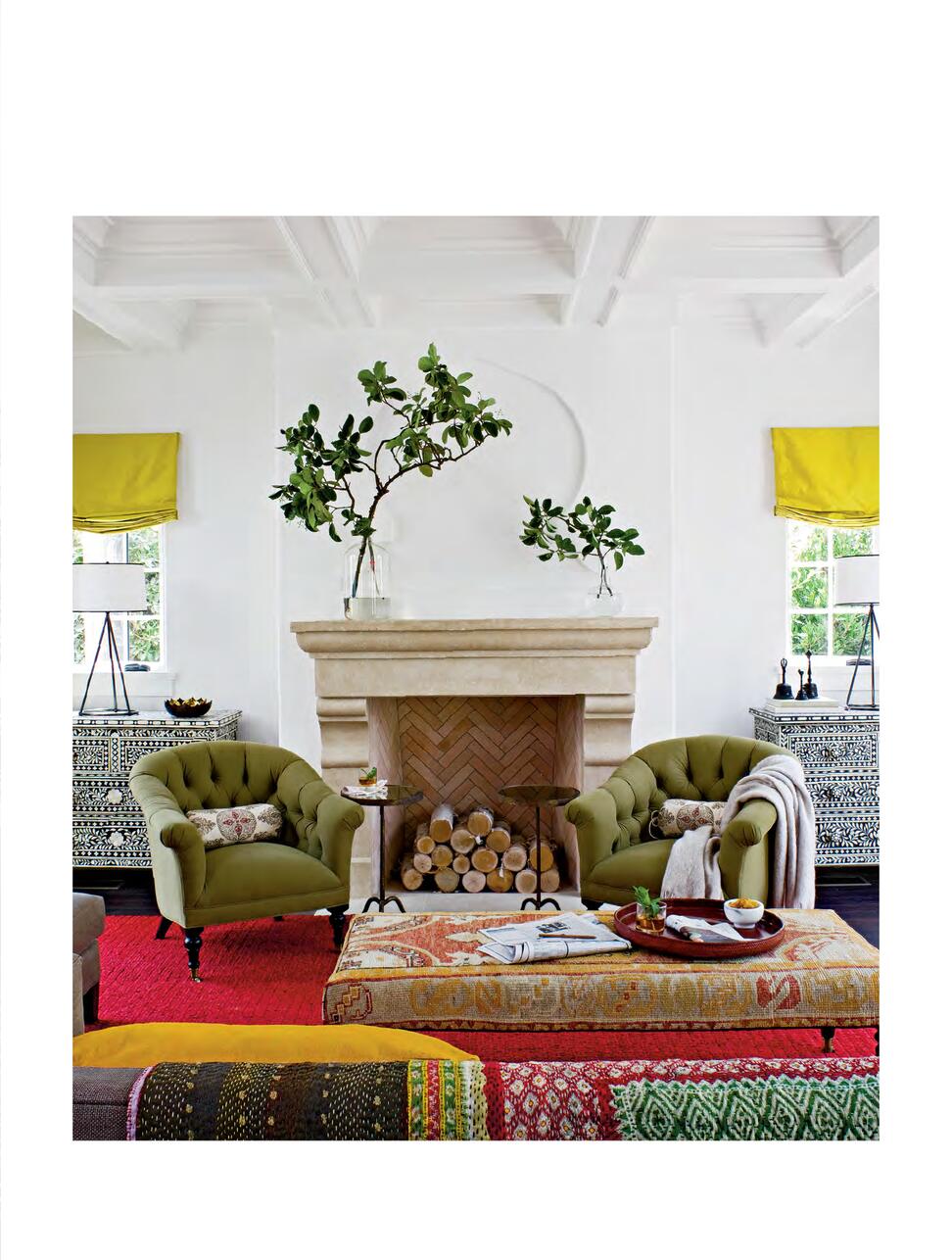 43
THE ARCHITECTURE OF THE ITALIAN COUNTRYSIDE
IS CHARACTERIZED BY ITS IMPRESSIVE MASONRY,
USING LOCALLY AVAILABLE MATERIALS: NATURAL
STONE, STUCCO, AND TERRA-COTTA BRICK.
Large and small stones are randomly combined in wall con
-
struction, creating a pleasing effect of undulating, irregular
lines, and sturdy walls that can be up to three-feet thick.
It's the soft reddish limestone, 'rosso ammonitico', that gives
ancient Italian villages their sun-burnished rosy glow—an
effect that can be achieved in contemporary décors with natu
-
ral or cultured stone, or painted stucco. Ceiling architecture is
often a highlight, with tiled barrel-ceilings, or massive timber
beams, with stucco accents.
The traditional Italian country home has a spacious and
inviting kitchen with a prominent stone fireplace as its focal
point where family and friends gather. Floors are of durable
terra-cotta tile, built to last a hundred years or longer.