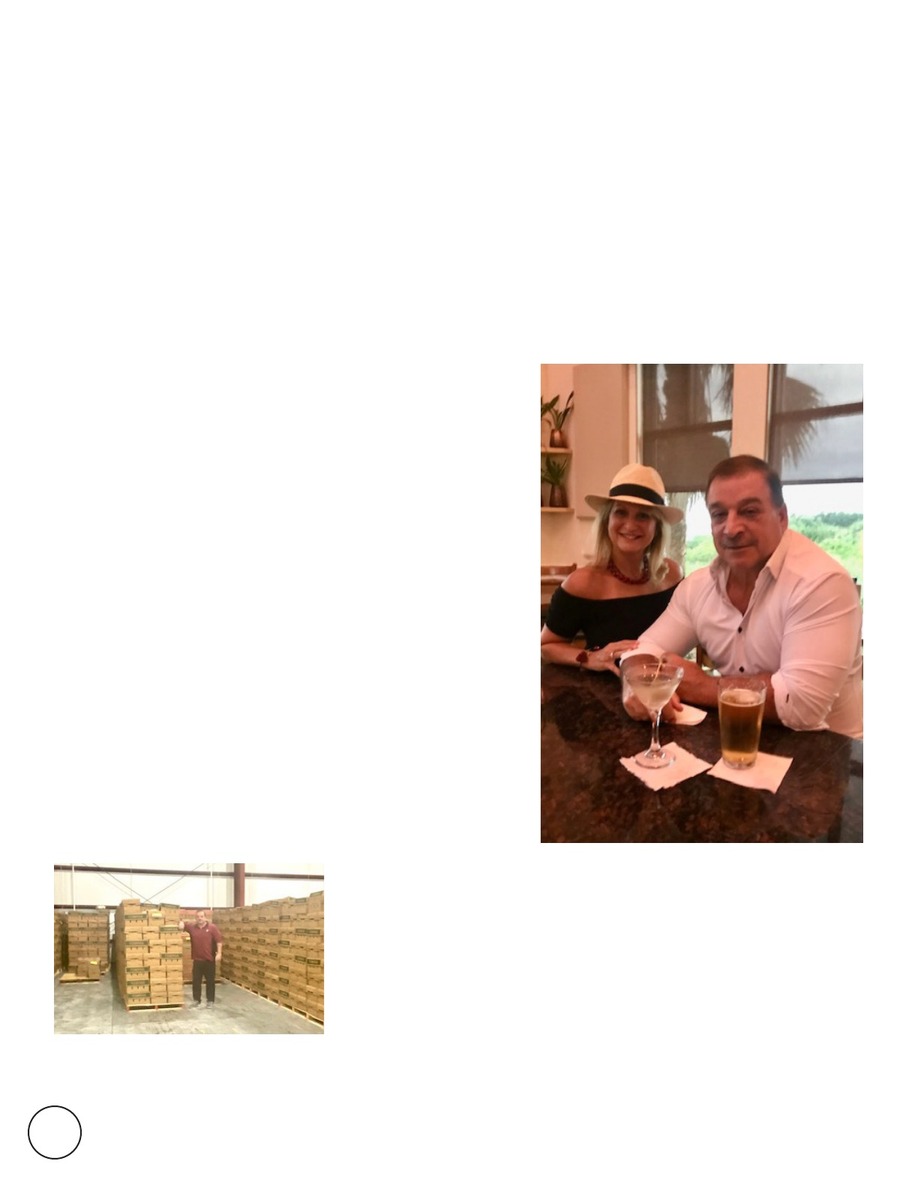 Jim Kinder was born and raised just south of Chicago, meaning he is a mid-west
-
erner like many other homeowners in Waterlefe. Jim's family retired to Bradenton
when he was 18 years old, and he has worked hard ever since. Starting as a fork
-
lift driver at a local packing house to pay his way through college, Jim eventually
went on to own his own tomato distribution company, JBK Distributors.
Relaxing one night after work, Jim met his wife
Bev at a club in downtown Bradenton. Bev is
rare because she was actually raised right here
in Bradenton! They recently celebrated their
30th anniversary. Before joining Jim as a book
-
keeper for his company, Bev worked in the
banking business, first as a teller, then later as
the Assistant Manager, Officer, and Statewide
Training Officer. Bev is also currently a Certified
Personal Trainer and Group Fitness Instructor
at the Lakewood Ranch YMCA.
Bev worked until the birth of their first daugh
-
ter Alexa, who is now a Physician Assistant who
happens to be getting married this month. Jim
and Bev have another daughter, Ashley, who
has a degree in Hospitality Management. But
the two smallest members of their family are
their cute Maltese, Lucky and Cosmo.
Each year, the tomato season in Florida runs from
November through May, and their Distribution busi
-
ness has expanded to handle over 1 million 25-pound
boxes per year! During Florida's off-season, Jim and
Bev broker tomatoes from South Carolina, California,
Alabama and Virginia. They run their business out of
their house right here in The Shores, which they just
FEATURING BEV & JIM KINDER
WRITTEN BY: JACK RITCHIE
18
Lefe Life | February 2021