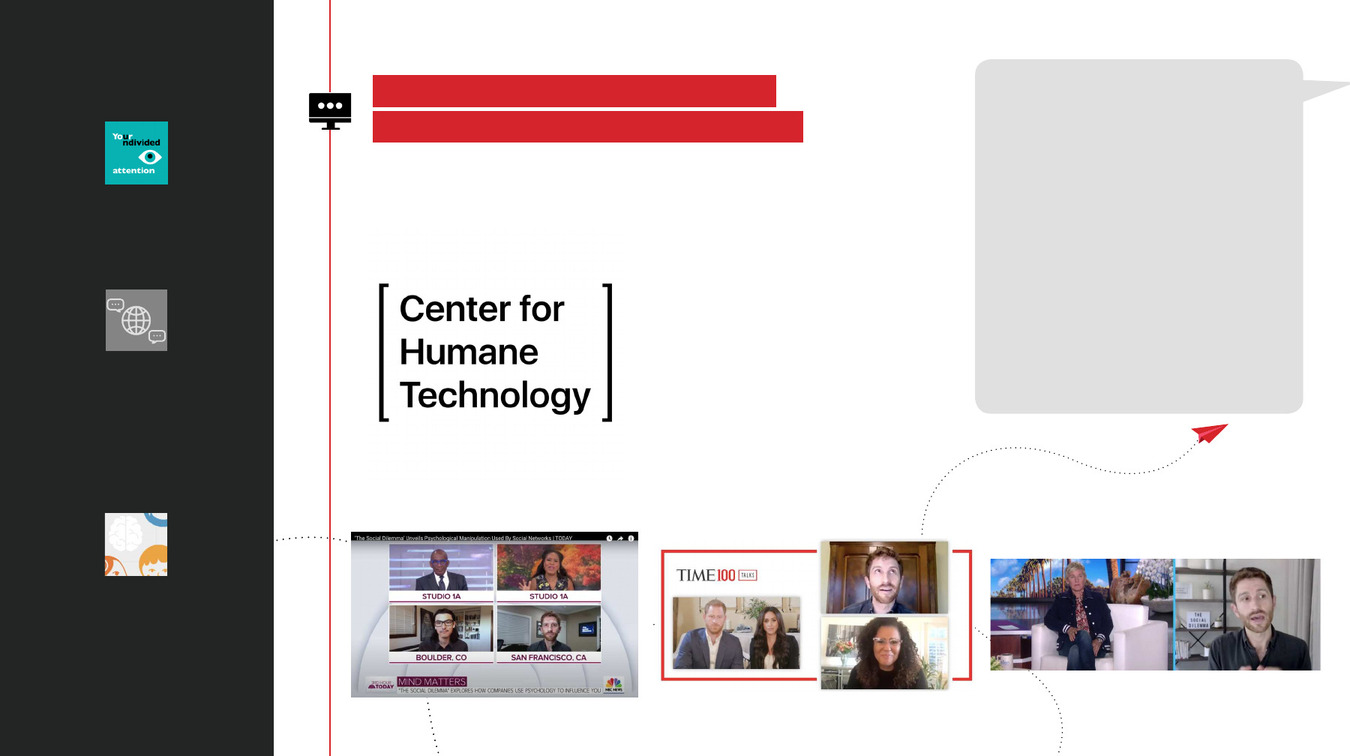 WE HELPED SUPPORT & GROW
THE HUMANE TECH MOVEMENT
"With the global release of
The
Social Dilemma
, the existential
threat posed by persuasive
technology is now a mainstream
conversation. CHT's mission is
now shared by millions globally,
from concerned families to high-
profile global leaders. That gives us
immense hope."
– Rebecca Lendl, Chief Operating
Officer, Center for Humane Technology
expanded the
Center for Humane Technology's
capacity by helping them relate their
ideas to the general public, reach new
audiences and unlock new funding for
their important work.
OUR PARTNERSHIPS USED THE FILM AS A TOOL TO EXPAND THE REACH,
IMPACT AND POSSIBILITIES OF THE MOVEMENT AT LARGE
CHT's podcast shot to number #1
technology podcast on Apple, and
has 4.6 million downloads to date
CHT hosted 16 virtual events –
including conversations on how
software rewires the social brain,
"the infodemic vaccine," and how
algorithms reinforce inequity – with
4000+ total attendees
AFTER THE FILM
WAS RELEASED...
CHT launched #MySocialTruth,
a story bank collecting young
people's experiences on social
media, ensuring that their voices
are at the forefront of a powerful
and growing movement