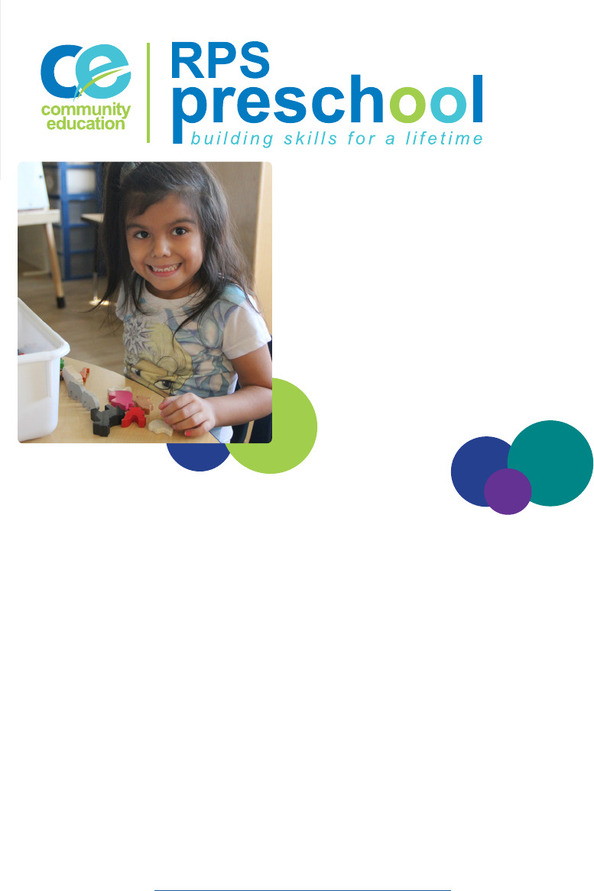 Early Childhood Spring/Summer 2021 | www.rochesterce.org/register
Everyone Connects!
•
Kindergarten information
•
Best practices implemented to
help children develop as learners
for lifelong success
•
Research-based curriculum and
learning experiences focused on
high-quality play
•
Individualized instruction
Why Rochester Public Schools Preschool?
Skills we build in preschool serve us for a lifetime—positive relationships,
language and literacy, numbers and thinking skills, and much more. RPS
Preschool prepares our young learners for a future of school and life success.
We use a play-based approach facilitated by high quality educators with
respected curricula and assessments in a positive learning environment.
Rochester Public Schools Preschool is a quality preschool program that
respects the unique needs of each child. When children are prepared to
succeed at kindergarten entrance, all of society benets.
Growing Young Minds
RPS Preschool focuses across the areas of child development, facilitating
learning in social and emotional, cognitive, and physical development,
literacy and language, math, science, and the arts. Our children play to learn,
with whole group, small group, and individualized opportunities. Our licensed
teachers and talented assistants provide caring, quality environments where
the love of learning will ourish.
Registration is open for 2021-2022! Class information on page 9.
Call 507-328-4024 for more information or register today at
rochesterschools.org/academics/preschool