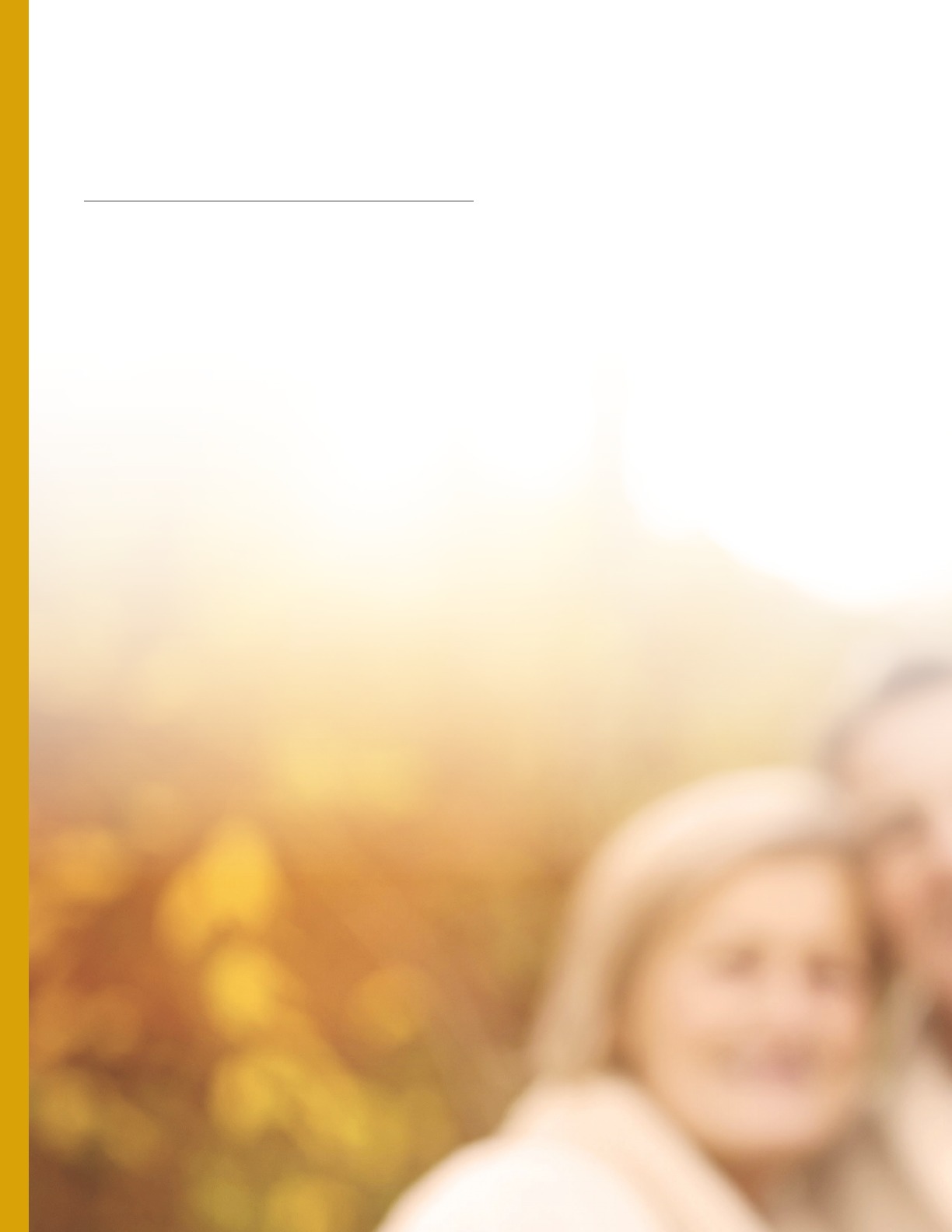 A NEW LOOK ON LIFE
BENEFITS OF
LIFE INSURANCE
•

Immediate Protection

- Life insurance
provides a death benet right from the
day the policy is issued.
•

Liquidity Upon Death
- A majority of
a person's assets may be comprised of
illiquid assets such as real estate and
business ownership. Life insurance can
provide the funds to help pay for
nal expenses and estate taxes, right
when it is needed the most.
• Income Tax-Free Payment

- The death
benet provides income tax-free
proceeds to the beneciaries¹. If the
ownership is structured properly, it may
also be free of estate taxes.
• Predictable Value

- The policy can be
structured with a known death benet
amount unaffected by market values.
•

Easily Divisible
- Death benets can be
easily divided among several
beneciaries- generally without
probate.
• Tax-Deferred Growth

- Any cash value
growth is tax-deferred.
• Income Tax-Free Distributions

- Loans
taken against the cash value are not
subject to income tax provided the
policy is not a MEC, with NO pre-59 ½
IRS federal additional tax.²
•

Leverage
- Premiums paid for death
benet protection may provide a
reasonable rate of return through life
expectancy.
•

Living Benets
- A portion of the
policy death benet may be
accelerated to help offset
the costs associated with a chronic
illness or long term care, including a
stay in a nursing home.³
•

No Funding Limits Based on Income
-
There are no IRS limits to how much
you can contribute to a life insurance
policy as there are with some traditional
qualied retirement plans

.
10