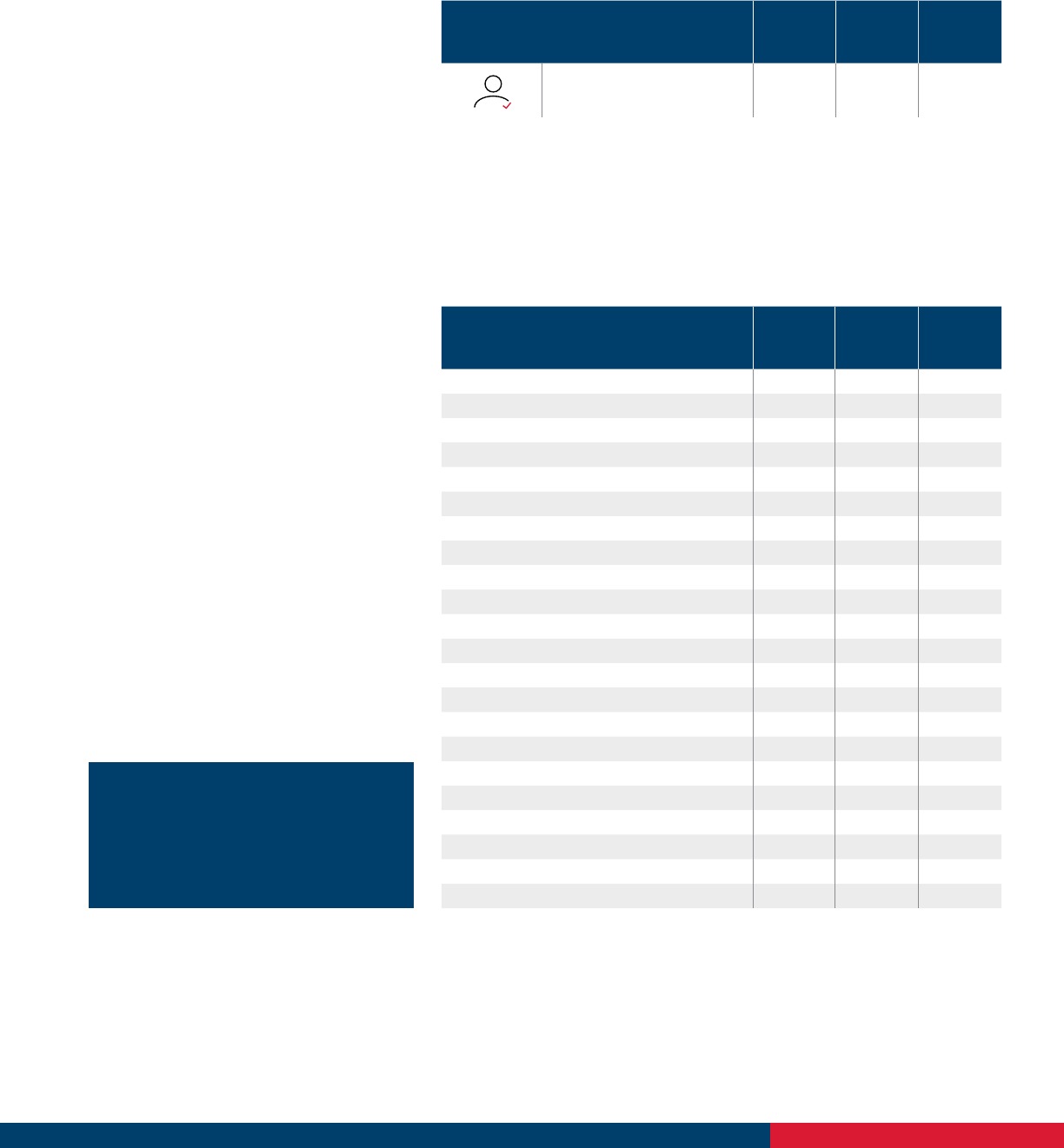 *
Must agree to the terms and conditions at LifeLock.com/terms.
**
As LifeLock identity theft protection and LifeLock Ultimate service are available for adults 18 years of age and older, children under the age of 18 will receive a product
designedspecicallyforminors,LifeLockJuniorservice.EnrollmentinLifeLockserviceislimitedtoemployeesandtheireligibledependents.
***
Based on monthly deductions for standard LifeLock service, employee only.
†
Network does not cover all transactions.
††
Must be enrolled with an adult member.
‡
ServiceGuaranteebenetsareprovidedunderamasterpolicyissuedbyStateNationalInsuranceCompany.UndertheServiceGuaranteeLifeLockwillspendupto$1milliontohire
experts to help your recovery. Please see the policy for terms, conditions and exclusions at lifelock.com/legal.
© 2015 LifeLock, Inc. All Rights Reserved. LifeLock, the LockMan Icon and LifeLock Ultimate are registered trademarks of LifeLock, Inc.
Choose the LifeLock service
that's right for you
LifeLock Standard
™
identity theft protection
uses innovative monitoring technology and alert
tools to help proactively safeguard your credit
andnances.
†
LifeLock Junior
™
protection helps safeguard
your child's Social Security number and good
name with proactive identity theft protection
designedspecicallyforchildren.
††
LifeLock Advantage
™
service provides
enhanced identity theft protection, including
importantnoticationsbeyondnancialand
credit fraud.
†
LifeLock Ultimate Plus
™
service provides
some peace of mind knowing you have
LifeLock's most comprehensive identity theft
protection. Enhanced services include bank
account application and takeover alerts, online
credit reports and credit scores.
†
The necessary, voluntary benefit
Special employee benefit rate
starting as low as
$
monthly
***
LifeLock service pricing – monthly
Service Features
Standard
LifeLock
Advantage
LifeLock
Ultimate
Plus
LifeLock Identity Alert
®
System
†
Lost Wallet Protection
AddressChangeVerication
Black Market Website Surveillance
Reduced Pre-Approved Credit Card Offers
Live Member Support
Certified Resolution Support
$1MillionTotalServiceGuarantee
‡
Fictitious Identity Monitoring
Court Records Scanning
Data Breach Notification
Credit Card, Checking & Savings Account Activity Alerts
†
Online Annual Credit Report
Online Annual Credit Score
Checking & Savings Account Application Alerts
†

Bank Account Takeover Alerts
†

Investment Account Activity Alerts
†

Credit Inquiry Alerts

Monthly Credit Score Tracking

File-Sharing Network Searches

Sex Offender Registry Reports

Priority Live Member Support

*
price per person enrolled
Standard
LifeLock
Advantage
LifeLock
Ultimate
Plus