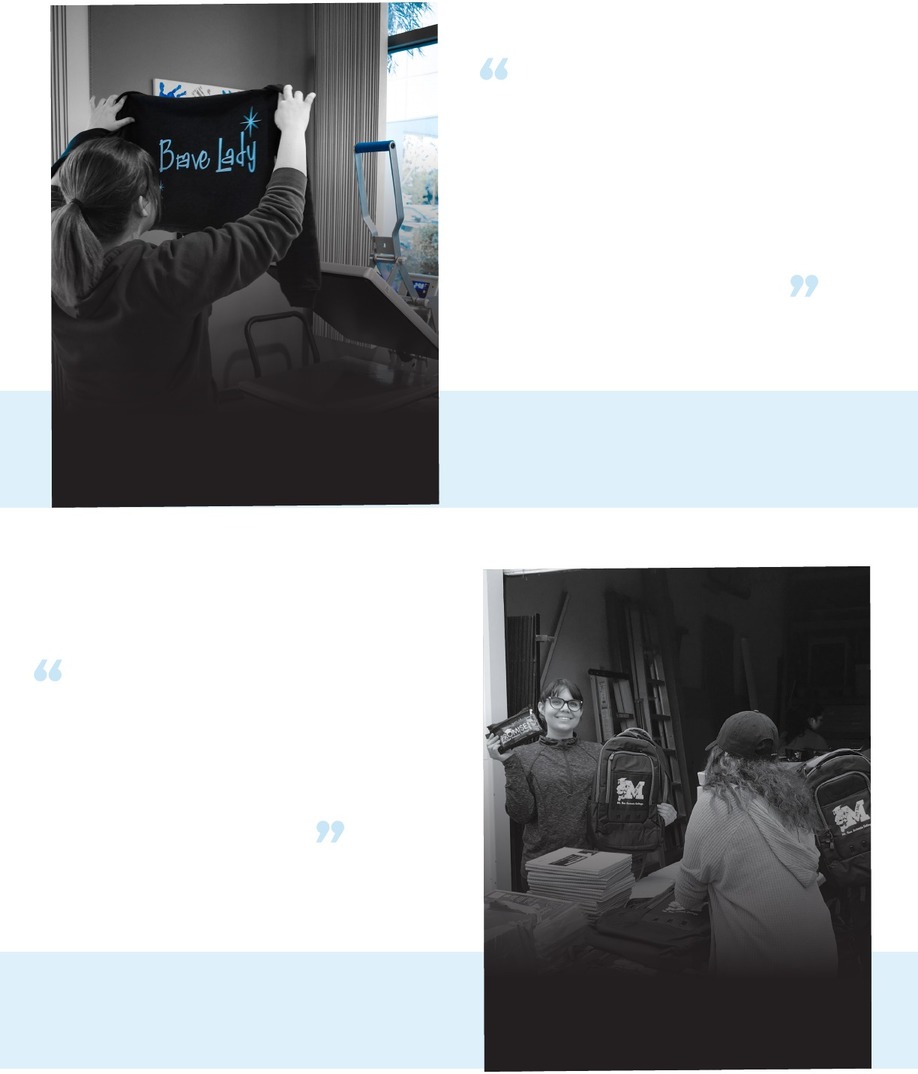 ...Whether it was coming with me to the
mechanic or dealing with my emotions
and seasons in my life [my mentor] was
always there. She just really wanted to
be there through it all — the crises and
the happy times. It made my will to live
greater on a day to day basis — which
may sound a lil' funny but is true.
Young adults with a mentor are more likely
to overcome adversity than those who do
not have a mentor. *
Doing Good Works came into my life at
the perfect time and when I really needed
it. I was nervous at the end of my college
journey, and they stepped in so gracefully
and gave me opportunities that I would
not have at another company.
Of the 20,000 young people who transition out
of foster care annually, 50% are unemployed
by age 24 and 28% experience homelessness.*
- JOLENE
- SUNNY
250
HRS OF MENTORING
2664
EMPLOYMENT HRS