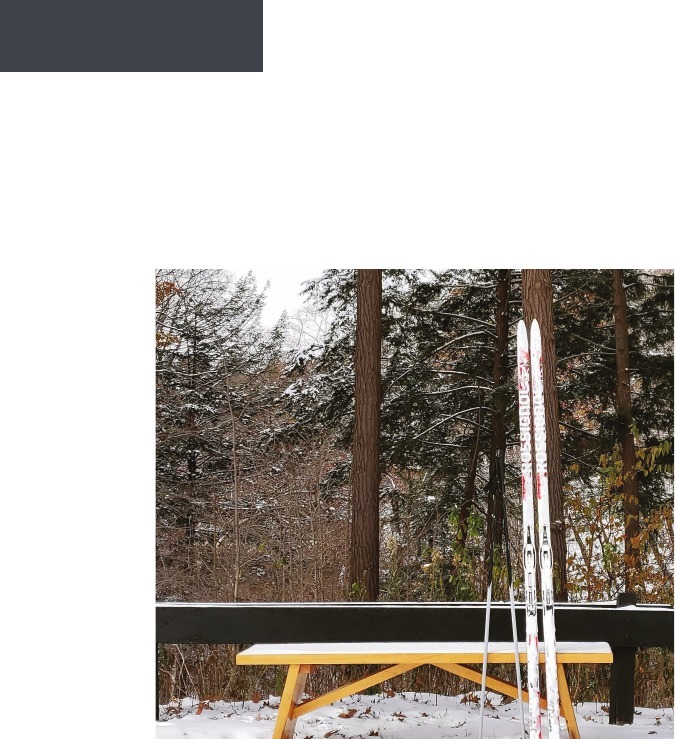 As we take on this pandemic one day at a time, we
must remind ourselves that physical activity is more
important now than it has ever been, for two key
reasons. First, research shows that exercise supports
our immune system and second, exercise is proven
to support mental health.
Being physically active can not only keep us strong
and healthy, but it can also help us fight off infection.
Exercising promotes our antibodies and white blood
cells to move around more rapidly in our bodies which
then may detect infection more quickly. Exercise also
decreases cortisol (stress hormone) in our bodies
which can cause increased blood pressure and heart
rate. If lowered it can reduce your chances of getting
sick. Research also suggests that if you exercise 30-
60 minutes most days of the week it can reduce your
chances of getting a cold/flu compared to someone
who is sedentary. However, exercising in moderation
is key, as too much exercise or too intense of exercise
can negatively put stress on your body and weaken
your immune system.
Exercise is also valuable in that it can boost our
mental health. In times like the current, some may
feel anxious, lonely, depressed, angry or we could
even see ourselves increase addictive behaviours,
decrease our coping skills, have decreased energy
levels, so on and so forth. Endorphins, serotonin,
dopamine and norepinephrine are released when
you exercise which helps improve our mood. These
hormones are often referred to as the 'happy
hormones'. Exercise increases blood flow to the
brain which can help improve memory, clarity and
helps you think more clearly. Exercise can help
improve your sleeping habits which we all know is
very important in many health-related ways. In an
even simpler view, exercise can increase self-esteem
and self-confidence. It can get you out of the house
socializing (at a distance of course) with family and
friends - these in themselves are huge mental health
benefits.
These are just two key reasons why exercise and
physical activity are very important in times like the
current.
The Hunt Club Fitness Centre is operating well in its
'new normal' and even though we are unable to offer
all of the pre-Covid services back to our Members,
there are still many options for Members to stay
active and healthy. To name a few: Self-led registered
workouts are available for up to a maximum of 4
Members every hour, Personal Training services both
in-person and virtually, virtual fitness classes are
offered daily with some days offering both morning
and evening classes, bi-weekly lunch time Virtual
Stretch sessions on Monday's and Friday's, a weekly
Walk & Talk walking group on Wednesday mornings.
Additionally, the winter marked trails will be back for
Members to enjoy the course and stay active, please
be aware that use of the trails/course is unavailable
during Trap/Skeet times. Please check the eNews for
these times. Other services available in the Fitness
Centre are both Registered Massage Therapy and
Fascial Stretch Therapy via Stretch Health Canada.
Wishing you all a happy, safe and healthy holiday
season with best wishes for an uplifting year ahead -
we are ready for you 2021!
Tracey Machesney, Fitness Manager
tmachesney@londonhuntclub.com, facebook.com/LondonHuntClubFitnessCentre/
STAYING ACTIVE