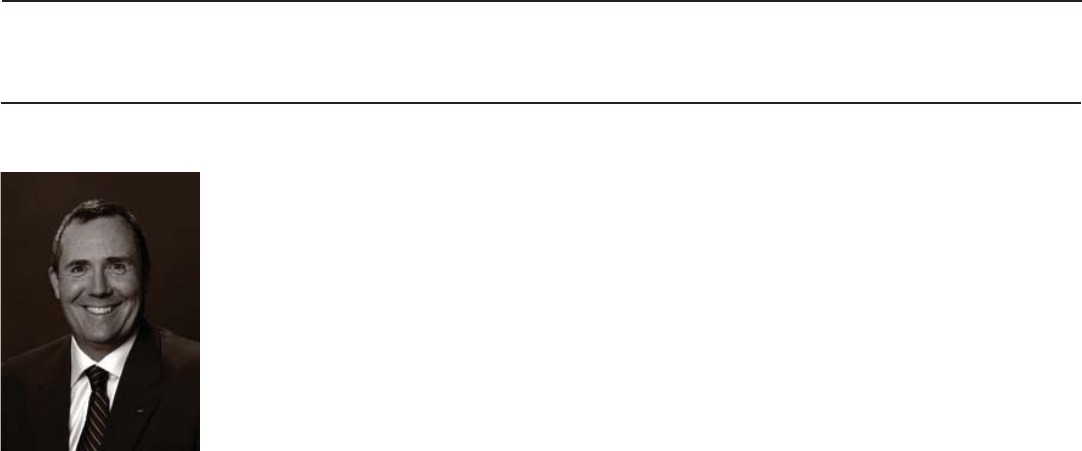 13
winter 2016/2017
Tim McKeiver, Head Golf Professional - tmckeiver@londonhuntclub.com
In his seven decades as golf's
most prolific architect Robert
Trent Jones Senior logged an
estimated eight million miles.
He created or re-modeled more
than 350 courses including
more courses for National
Championships, Ryder Cups
and President Cup Matches than
any other golf architect.
He has designed courses for President Eisenhower,
Sheik Aga Khan of Saudi Arabia and King Hassen
of Morocco. By the middle of the 1950's, Mr. Jones'
annual income was in excess of $600,000 and only the
great Ben Hogan was making more money from golf.
Born June 20, 1906 in Makerfield England, Jones'
Welsh parents emigrated to the U.S. in 1911. His first
introduction to golf came as a caddy at the Country
Club of Rochester, a classic Donald Ross course, and
later took a job as the first golf professional at Sodus
Bay Country Club. He was an accomplished player
winning a number of local events and competed in the
Canadian Open. While maintaining his job at Sodus,
Jones attended Cornell University studying landscape
architecture, agronomy, hydraulics, surveying, public
speaking and economics: an amassing work load. After
graduation Jones joined famed Canadian architect
Stanley Thompson where their projects together
included Capilano, Banff Springs and Jasper, all great
classic Canadian courses. Then Jones got his big
break from his namesake Bobby Jones (no relation).
They collaborated together to remodel the famous 16th
at Augusta National. It was at this time Jones started
to use his middle name so as not to be confused with
Bobby.
Jones got his first major assignment designing
Peachtree Golf Club in Atlanta which today is
recognized as one of the great courses in America.
By the early 1950's he had developed his own distinct
style, artistic landscaping, and innovative use of
bunkers, water hazards and large greens. He built
GETTING TO KNOW COURSE DESIGNER
ROBERT TRENT JONES SR
hard difficult courses for that time which were not
always popular with the touring professionals. His
mantra was
hard par, easy bogey

. He remodeled
some of the most muscular courses the pro's had
ever played including Firestone, Hazeltine, Balturol
and Oak Hill.
His controversial remodeling of Oakland Hills in Detroit
for the 1951 U.S. Open was in many opinions some of
his best work. Ben Hogan, the Champion after a last
round of 67, stated that he had brought the monster
to its knees.
The Robert Trent Jones Golf Trail in Alabama is still
today, the largest golf course construction project
ever attempted encompassing 26 golf courses at 11
sites throughout the state reinforcing his reputation
as a large thinker and innovator.
LONDON HUNT AND COUNTRY CLUB
In the 1950's, as the University of Western Ontario
continued to expand it become obvious to some of
the Members that a new site was needed for the
London Hunt and Country Club. Not only did they find
a magnificent piece of property to the west of the city,
but they had the foresight to hire the then number one
golf course architect in the world.
What has Mr. Jones left us? In my opinion, a course
with fantastic bones, great routing and his classic
large greens. The course routes in so many different
subtle directions than you think, for example, holes
one and nine play opposite but they are designed at
slightly different angles making your approach shot
at nine a little across wind. The London Hunt and
Country Club is not the most difficult golf course in the
world, we know that when world class professionals
play here they shoot low scores, but when the ground
is firm in June, July and August and the greens are a
good pace, you know you are playing a golf course of
great quality.
Hard par, easy bogey
- Robert Trent Jones Sr.