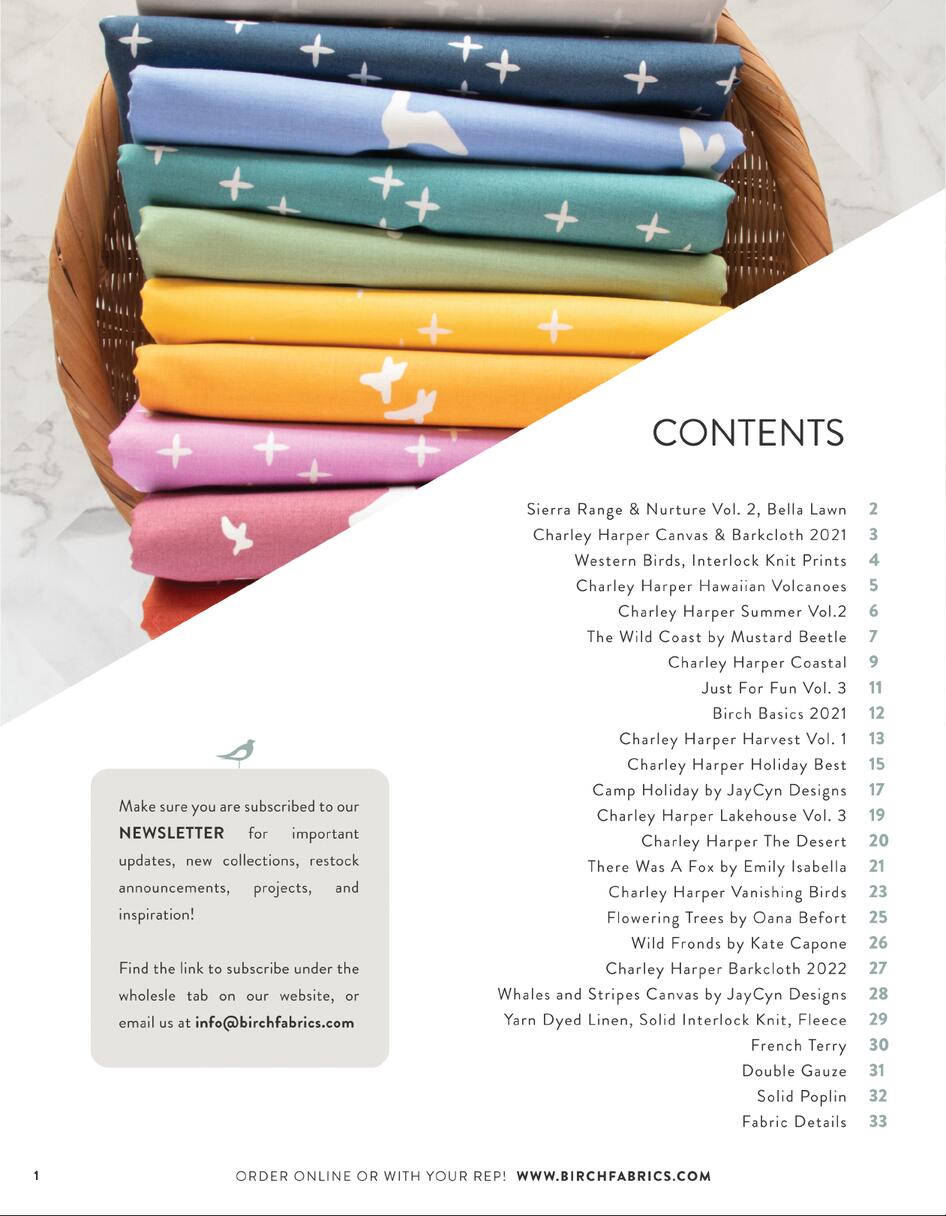 Hello ere!
Thanks for picking up a copy of our catalog! 2021 is almost here, and we have been busy creating new collec
-
tions, and finding new, luxurious subtrates to oer in the new year!
Birch Organic Fabrics was created in an eort to provide environmentally friendly textiles to the quilting and
apparel community. We at Birch Fabrics believe that the sustainability of our planet begins with consciousness,
and can be successful with real action. That's why our fabric is produced from 100% organic fibers and printed
with low impact dye to provide comfort, beauty and sensibility.
From the bottom of our hearts, we thank you for all of your support and love over the past 10 years. There is a
big world out there, and with your help, we can make a dierence.
Pictured below is our Birch Wholesale sta in front of our downtown shop.
1
The Birch Sta! Pictured from left to right: Ajeunee, Aubrey, Cynthia, Tyson, and Arleen.
1