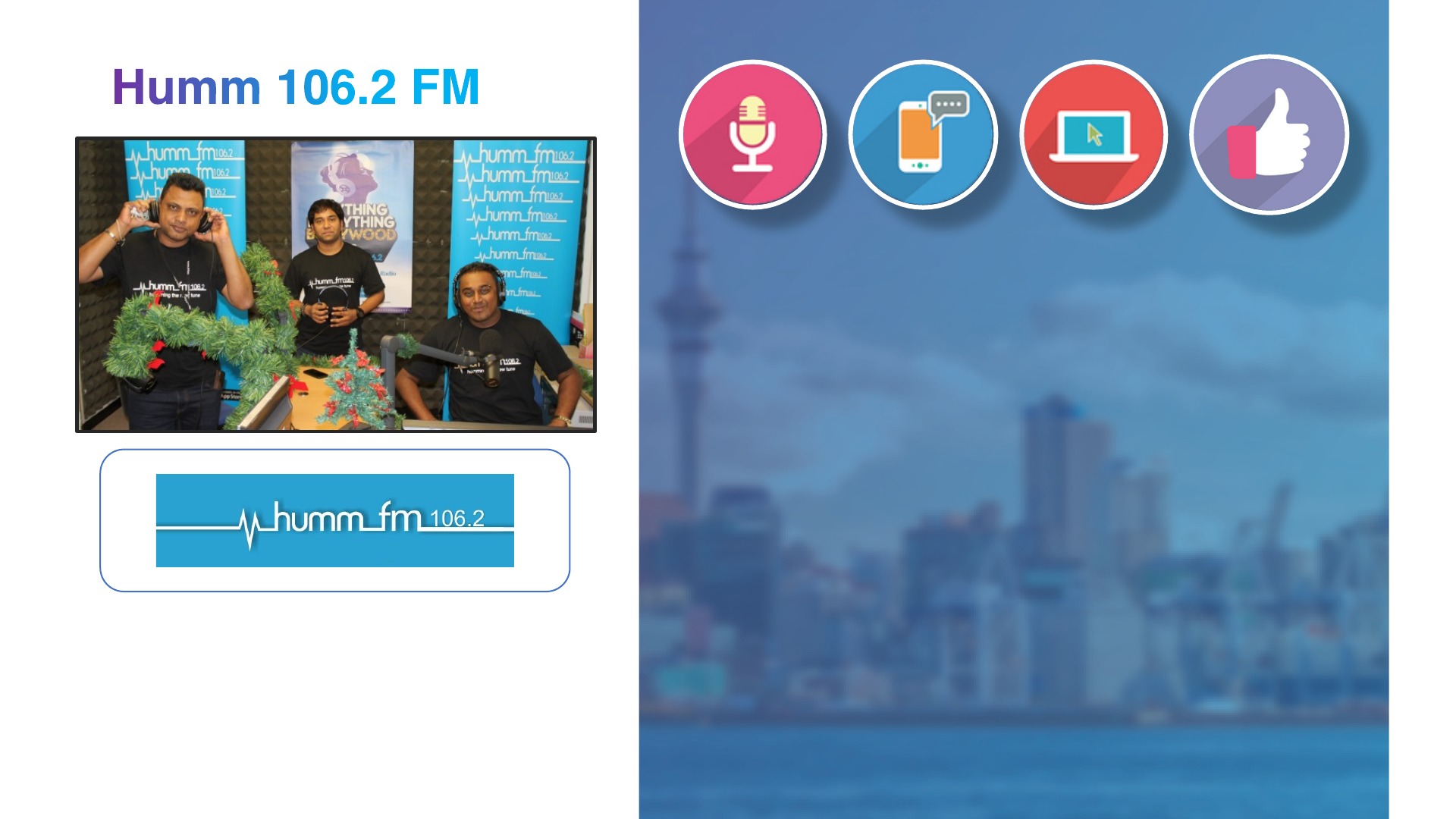 Auckland's most popular Indian FM
radio station. The home of Bollywood in
New Zealand.
Focus on NZ's 3
rd
largest speaking language
-
Hindi.
Around 20 unique shows across the week,
streaming LIVE 24 X 7.
Strong in community events like Holi, Diwali,
Santa Parade and many more.
High engagement on social media
Online streaming option goes throughout the
country.
Mobile APP drives contests and brand
promotions.
©,Media,Solutions,Kiwi,Ltd.,|,
www.mediasolutions.co.nz