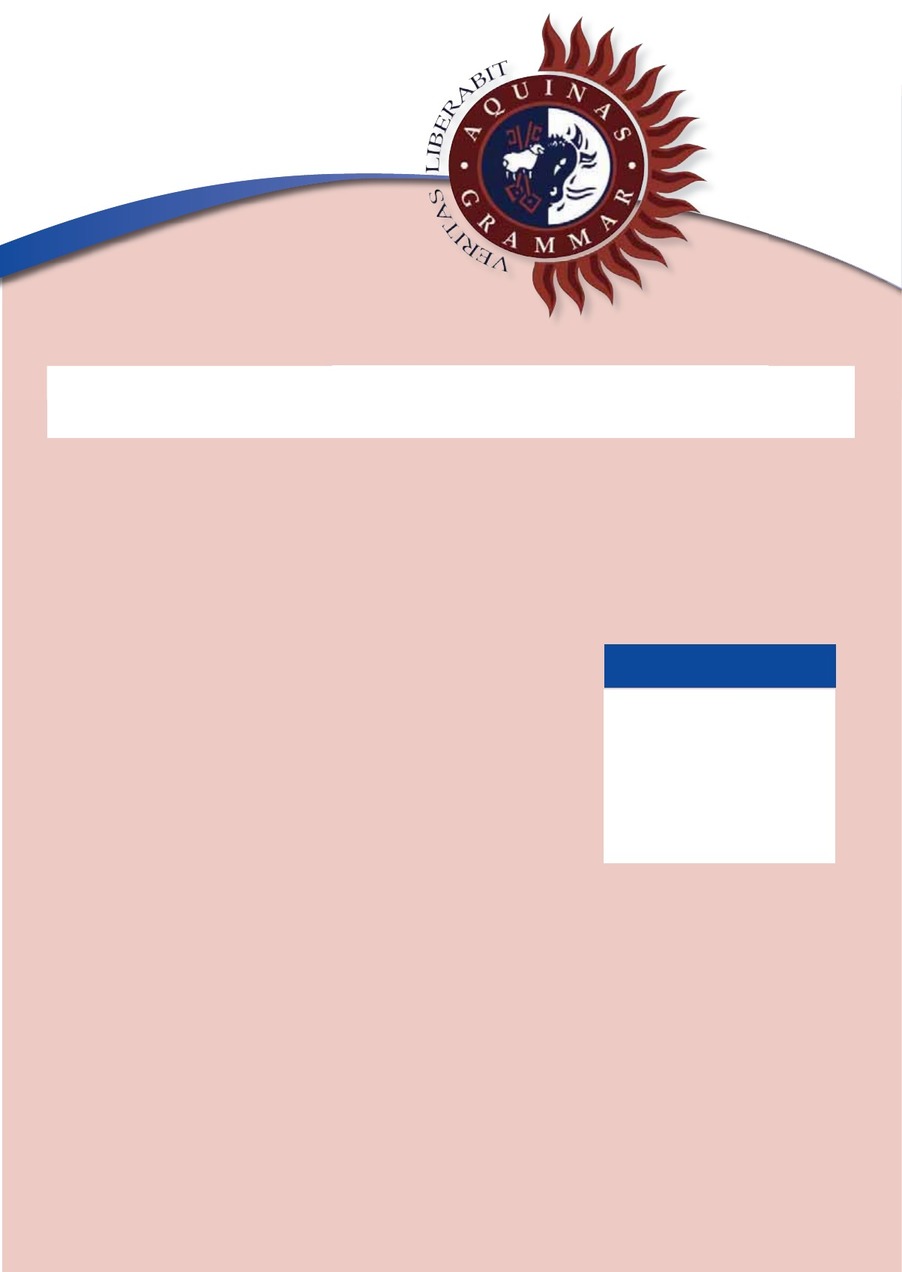 AS and A2 (A Level)
The following subjects are offered at AS and A2 level::
Art & Design, Biology, Business Studies, Chemistry, Digital Technology, Design and Technology, English Literature, French,
Further Mathematics, Geography, History, Irish, Mathematics, Moving Image Arts, Music, Nutrition and Food Science,
Physical Education, Physics, Politics, Psychology, Religious Studies, Sociology, Spanish, Theatre Studies.
Through our membership of the South Belfast Area Learning Community, and our commitment to the Entitlement Framework, we can al
so
offer our students: Travel and Tourism and Health and Social Care.
Students may take 3 or 4 of the above subjects at AS Level and may then proceed to A2 with 3 or 4 subjects.
Enrichment
All students have classes in Religious Studies, Careers Education Information Advice and Guidance (CEIAG) as well as Personal and Social
Education. Students participate in an enrichment programme which includes: Yoga, Chain of Life, Spin Class, Core Fitness and Su
rvival
Cooking. Sixth Formers are also encouraged to engage in the Community Link Programme which involves links with local schools, c
are
homes and charities. Other opportunities include participation in Young Enterprise, The Bar Mock Trial, and the Sentinus Projec
t.
Preparation for Higher Education and Employment
The transition from school to university life is an important one. For that reason we support
our students and families with a special University and College Admissions Service (UCAS)
evening where university admissions officers are in attendance to give guidance through the
application process. Even at subject department level, our students avail of Aquinas -
University links by attending some lectures or inviting lecturers into the classroom.
The CEIAG Department helps organise one week of work experience for Year 13 students
in February. This is another important aspect of Sixth Form life because it enables each
student to gain a first-hand insight into the world of work. In addition to this, Sixth Form
pupils receive regular Labour Market information updates throughout their time in Aquinas.
Further CEIAG is given in Year 14, where students are offered the opportunity to experience trial interviews and receive feedback from
professionals in their chosen areas of interest. This too gives good preparation towards Higher Education and Employment.
Generally, all Year 13 and Year 14 students receive CEIAG with the aim of helping them identify their own skills, attitudes and
aptitudes
which they will need in university and later employment. Our students are guided carefully through the process involved in appl
ying to
UCAS and the Central Applications Office, Ireland (CAO) for university admission. The school acts as a centre for university aptitude tests.
Finally, students will receive advice and help should they wish to take a gap year, enter employment or pursue a vocational route in Further
Education.
Independent Learning
Our Sixth Form pupils are given many opportunities to learn outside the classroom through fieldtrips, lectures, exchange visits
and trips to theatres and
art galleries. They receive opportunities to lead activities through their role as prefects and mentors for younger pupils lead
ing, for example, the Student
Council where pupil representatives from each Form Class express their views.
In essence, Aquinas tries to give the Sixth Form some autonomy as young adults having access to privileges such as coffee facil
ities, designated study areas,
ICT facilities and the library. Mentoring is provided, if needed, to support pupils as they establish themselves as independent
learners.
Overall, in Aquinas Diocesan Grammar School we aim to ensure that the needs and aspirations of every pupil in the Sixth Form ar
e met through
well-planned and managed learning with a strong pastoral system in which CEIAG is firmly embedded.
Snapshot of University Applications
for One AcademicYear
%
QUB 28
England 25
Scotland 13
St Mary's University College 3
CAO 1
14