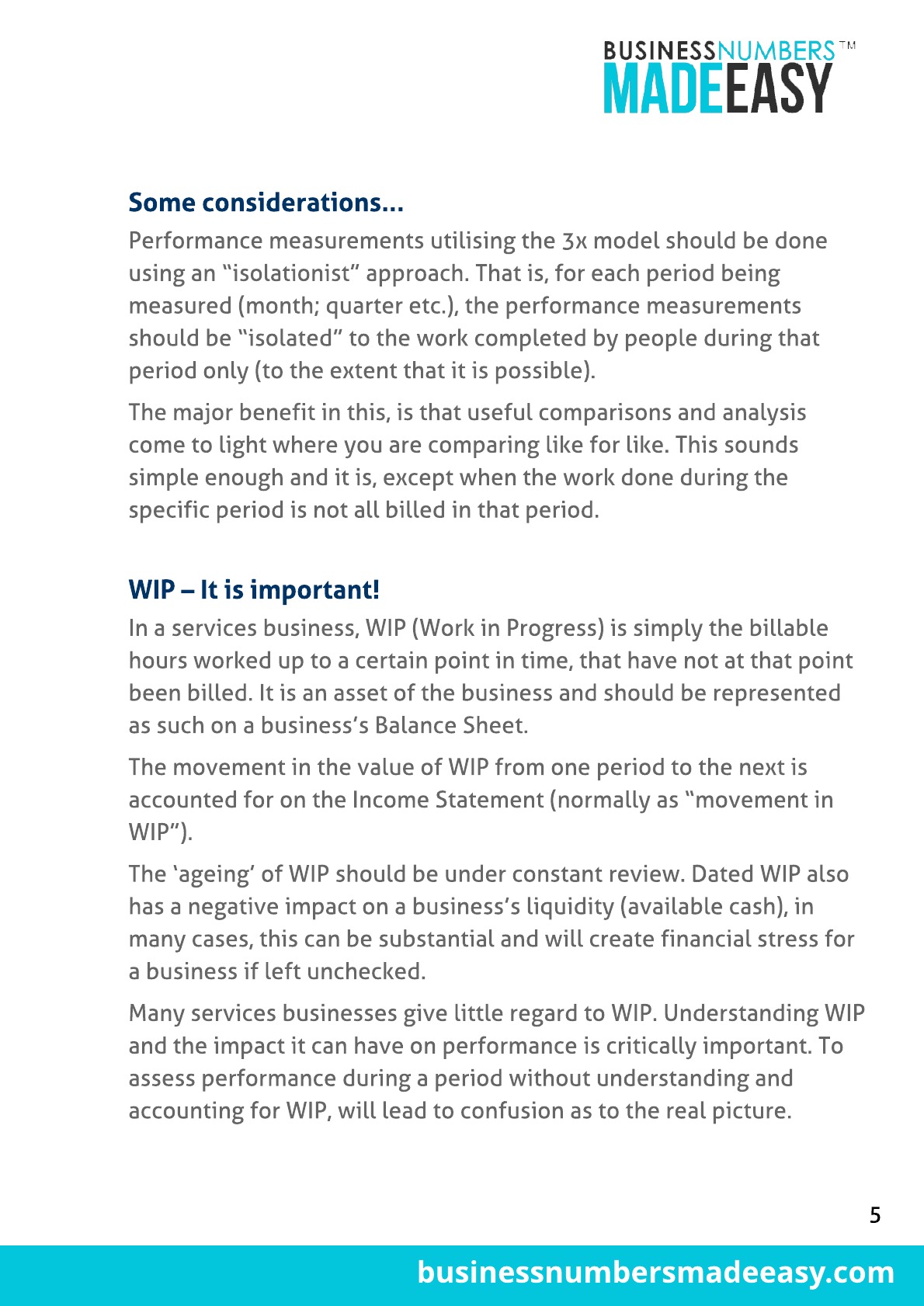 Some considerations...
Performance measurements utilising the 3x model should be done
using an ?isolationist? approach. That is, for each period being
measured (month; quarter etc.), the performance measurements
should be ?isolated? to the work completed by people during that
period only (to the extent that it is possible).
The major benefit in this, is that useful comparisons and analysis
come to light where you are comparing like for like. This sounds
simple enough and it is, except when the work done during the
specific period is not all billed in that period.
WIP ? It is important!
In a services business, WIP (Work in Progress) is simply the billable
hours worked up to a certain point in time, that have not at that point
been billed. It is an asset of the business and should be represented
as such on a business?s Balance Sheet.
The movement in the value of WIP from one period to the next is
accounted for on the Income Statement (normally as ?movement in
WIP?).
The ?ageing? of WIP should be under constant review. Dated WIP also
has a negative impact on a business?s liquidity (available cash), in
many cases, this can be substantial and will create financial stress for
a business if left unchecked.
Many services businesses give little regard to WIP. Understanding WIP
and the impact it can have on performance is critically important. To
assess performance during a period without understanding and
accounting for WIP, will lead to confusion as to the real picture.
businessnumbersmadeeasy.com
1
5